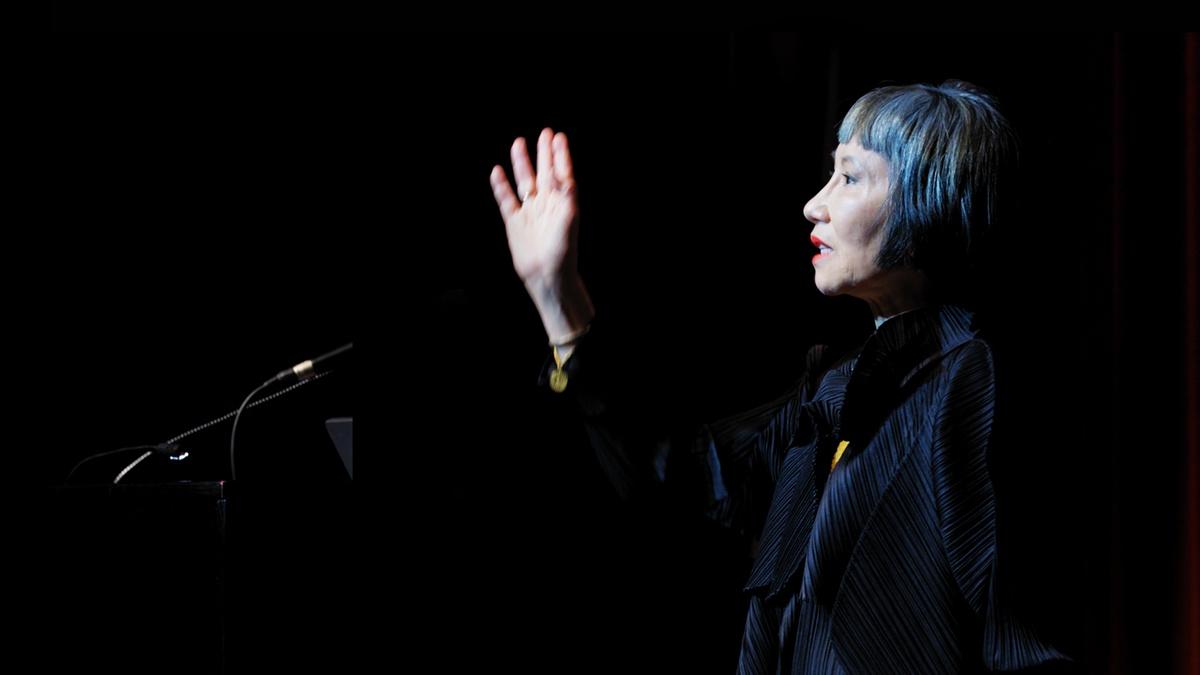 Updated April 30, 2023.
American Masters: Amy Tan: Unintended Memoir premiered in 2021 and receives an encore Sunday, May 21, 7 p.m. as part of Asian American Pacific Islander Heritage Month.
Writer Amy Tan's hit debut novel, "The Joy Luck Club" (1989), catapulted her to commercial and critical success, spending over 40 weeks on The New York Times Best Seller list. With the 1993 blockbuster film adaption that followed, as well as additional bestselling novels, librettos, short stories, and memoirs, Tan firmly established herself as one of the most prominent and respected literary voices working today.
American Masters tells the inspiring story of Tan's life and career in Amy Tan: Unintended Memoir, premiering in honor of Asian Pacific American Heritage Month.
The last completed film from director James Redford (1962-2020) – Tan's close friend and the son of Robert Redford – the intimate portrait features archival home movies, personal photographs, and animation, as well as new interviews with Tan; fellow writers Kevin Kwan, Isabel Allende, Dave Barry, and Ronald Bass; actors from "The Joy Luck Club" including Lisa Lu, Rosalind Chao, Tamlyn Tomita, and Kieu Chinh; friends and family.
Tan speaks frankly about traumas she has faced in her life and how her writing has helped her heal. Born to Chinese immigrant parents in Oakland, California in 1952, it would be decades before she fully understood how her mother's battle with suicidal tendencies was rooted in a legacy of suffering common to women who survived the ancient Chinese tradition of concubinage. This legacy provides Tan an inexhaustible well of creative inspiration, and her work – including her other bestselling novels "The Kitchen God's Wife" and "The Bonesetter's Daughter" – has made her a global icon for Asian Americans.
Highlights of the film – which enjoyed a successful world premiere at the 2021 Sundance Film Festival – also include footage of Tan performing as the lead singer of the Rock Bottom Remainders, a band featuring Stephen King, Scott Turow, and Dave Barry, and a look at her recent explorations in nature journal sketching. (Many sketches appears on the Amy Tan website).