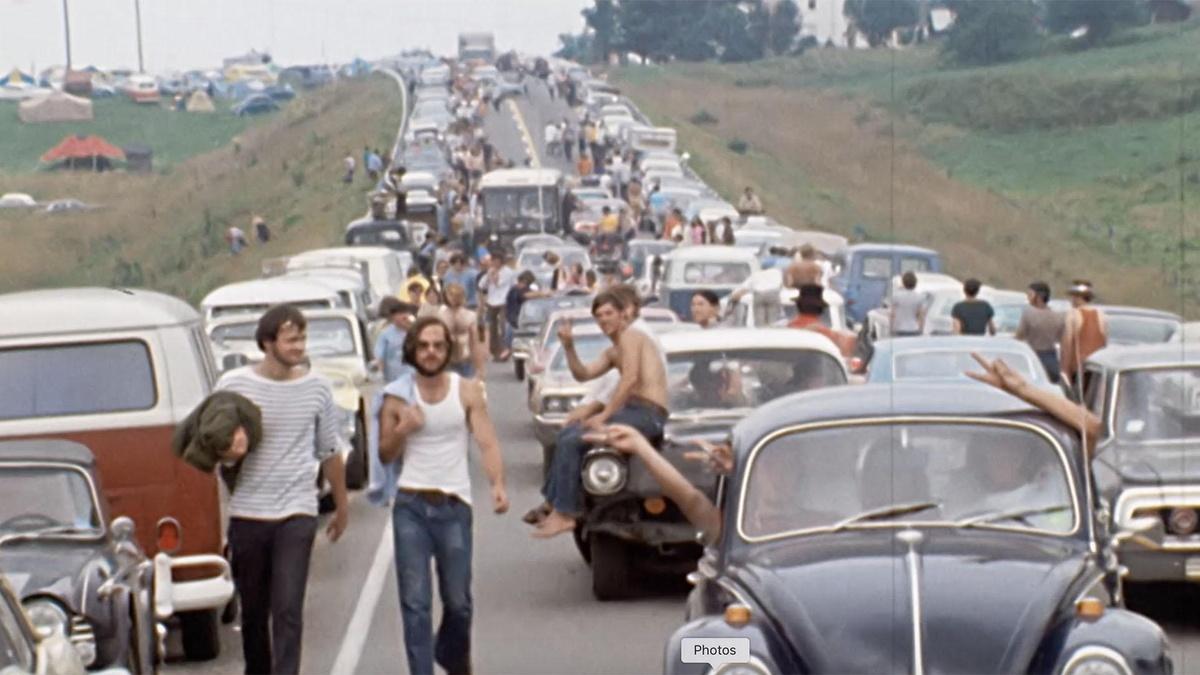 American Experience: Woodstock: Three Days That Defined A Generation
premieres Tuesday, August 6 at 9 p.m. THIRTEEN members can
stream now
with member benefit THIRTEEN Passport.
In August 1969 — against the backdrop of a nation divided over sexual politics, civil rights, and the Vietnam War — half a million people converged on a small dairy farm in upstate New York to hear Jimi Hendrix, The Grateful Dead, The Who, Janis Joplin, and other music icons in a concert billed as "3 Days of Peace and Music."
What they experienced was much more than a concert. It was the defining moment of the counterculture revolution – and it changed their lives and the country forever.
A New Music Documentary
On the 50th anniversary of this landmark event, Woodstock: Three Days That Defined A Generation, a new American Experience documentary by Barack Goodman (the director of several American Experience documentaries), brings the three-day concert to life through the voices of those who experienced it firsthand – from concertgoers and festival producers to performers and local residents.
With never-before-seen footage,
Woodstock
tells the story of the political and social upheaval leading up to those three historic days, as well as the extraordinary events of the concert itself, when near disaster — including traffic jams, rainstorms, muddy conditions, a lack of food and water, and insufficient restrooms — put the ideals of the counterculture to the test.
Anti-war chants and groovy hippie fashions aside, music was the real heartbeat of the epic event.
Joan Baez performed a moving set including "Oh, Happy Day" and "We Shall Overcome." Joe Cocker turned the Beatles hit "With a Little Help From My Friends" into a bluesy soul anthem that Paul McCartney called "mind-blowing." Jimi Hendrix played a psychedelic rendition of "The Star-Spangled Banner." The Who performed their entire Tommy album – at 5 a.m. on the final day of the concert.
What took place in the crowd of rain-soaked, starving, tripping, politically impassioned young people was a miracle of unity, a manifestation of the "peace and love" the festival touted, and a validation of the counterculture's promise to the world.
"Over that August weekend, during a very tumultuous time in our country, we showed the best of ourselves and created the kind of society we all aspired to, even if only for a brief moment," Woodstock co-founder Michael Lang wrote in his book, The Road to Woodstock. "Woodstock gave people around the world hope, which is why it remains relevant today."
---
THIRTEEN Celebrates the Summer of '69: 50 Years Later is a multiplatform experience celebrating the golden anniversaries of pivotal moments in U.S. history. American Experience: Woodstock: Three Days That Defined A Generation premieres Tuesday, August 6 at 9 p.m. and will be available to stream following the broadcast on August 6 here, and the THIRTEEN Explore app.