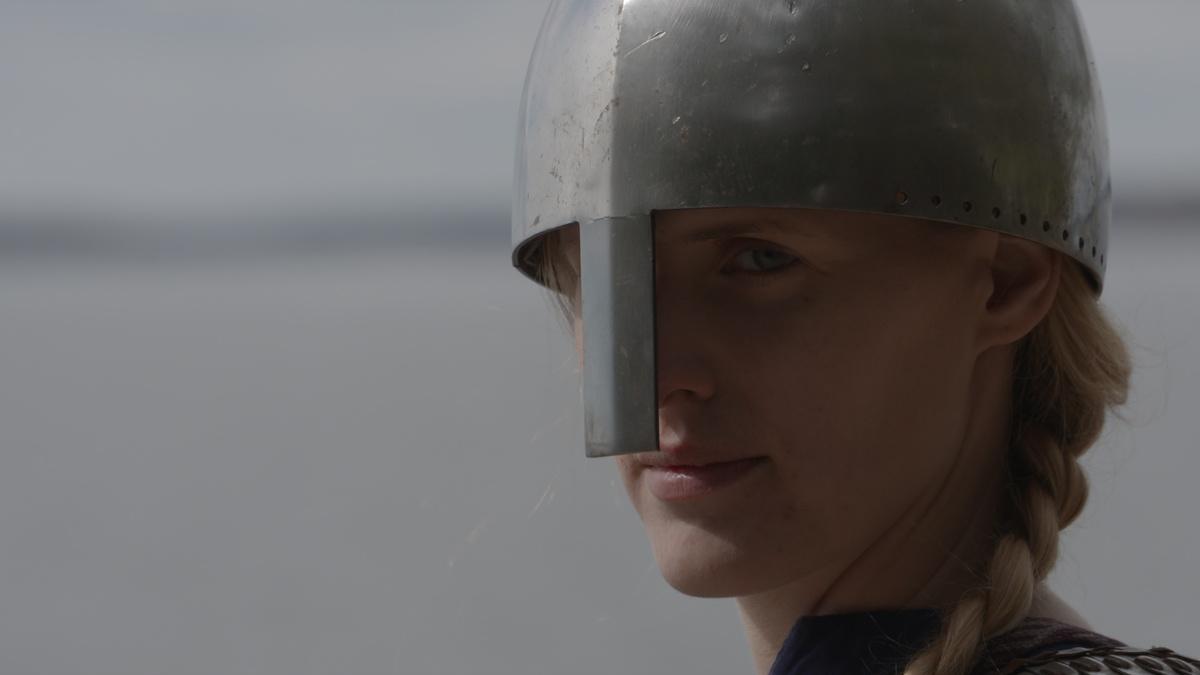 Secrets of the Dead: Viking Warrior Queen premieres Tuesday, July 7 at 8 p.m.
In 1878, the body of a great Viking warrior was found in Birka, Sweden, along with a huge cache of weapons. For a century, people assumed the body was that of a man until the 1970s when a young researcher observed the bones had female characteristics. In 2017, a team of Swedish archaeologists led by Charlotte Hedenstierna-Jonson, a specialist in Viking society in Sweden, astonished the archaeology world with a DNA study proving that the great warrior was a woman. Until then, no one had ever been able to prove the existence of a female Viking military leader. This changes how we view Viking warrior history.
Secrets of the Dead: Viking Warrior Queen shares a scientific and historical adventure as Hedenstierna-Jonson and a team of intrepid archaeologists examine the history-changing DNA of this warrior and attempt to discover her identity.
The investigation begins in the late 19th century when archaeologist Hjalmar Stolpe discovered the magnificent burial chamber of a warrior in Birka during a largescale excavation. The grave, numbered Bj 581, immediately caused a sensation due to its abundance of weapons: a shield, knife, bow and arrow, spear, axe, and sword.
"We would think that during the Viking Age, there would be weapons in lots of graves, but there are not, actually. There are several graves that have a weapon or two, but the complete set, that's very, very unusual," Hedenstierna-Jonson says in the film.
The two horses buried in the grave provided further proof of the warrior's esteemed military status. But what led researchers to believe that this mighty warrior was, in fact, a woman?
Osteo-archaeologist Anna Kjellström revisits the Swedish History Museum's groundbreaking 1975 analysis of the warrior's arm and pelvic bones. Geneticists Anders Götherström and Maja Krzewińska share insights on their 2017 DNA study that provided definitive evidence of the warrior's gender.
How does the discovery of the first known female Viking warrior rewrite our understanding of this mysterious and fearsome group? What can we learn about the role of women in Viking society?
"The Viking lifestyle, especially if you were a warrior, was all about being remembered," says Hedenstierna-Jonson. "I think the warrior buried in Bj 581 would love that we're standing here today, talking about her and her achievements more than a thousand years later."
Secrets of the Dead fans can also enjoy encores of Hannibal in the Alps (Tuesday, July 14, 8 p.m.) and Egypt's Darkest Hour (Wednesday, July 15, 10 p.m.).
Secrets of the Dead: Viking Warrior Queen will be available to stream beginning July 7 via the Secrets of the Dead website (pbs.org/secrets) and the THIRTEEN Explore app (thirteen.org/explore). Join the conversation on social media using the hashtag #SecretsDeadPBS.