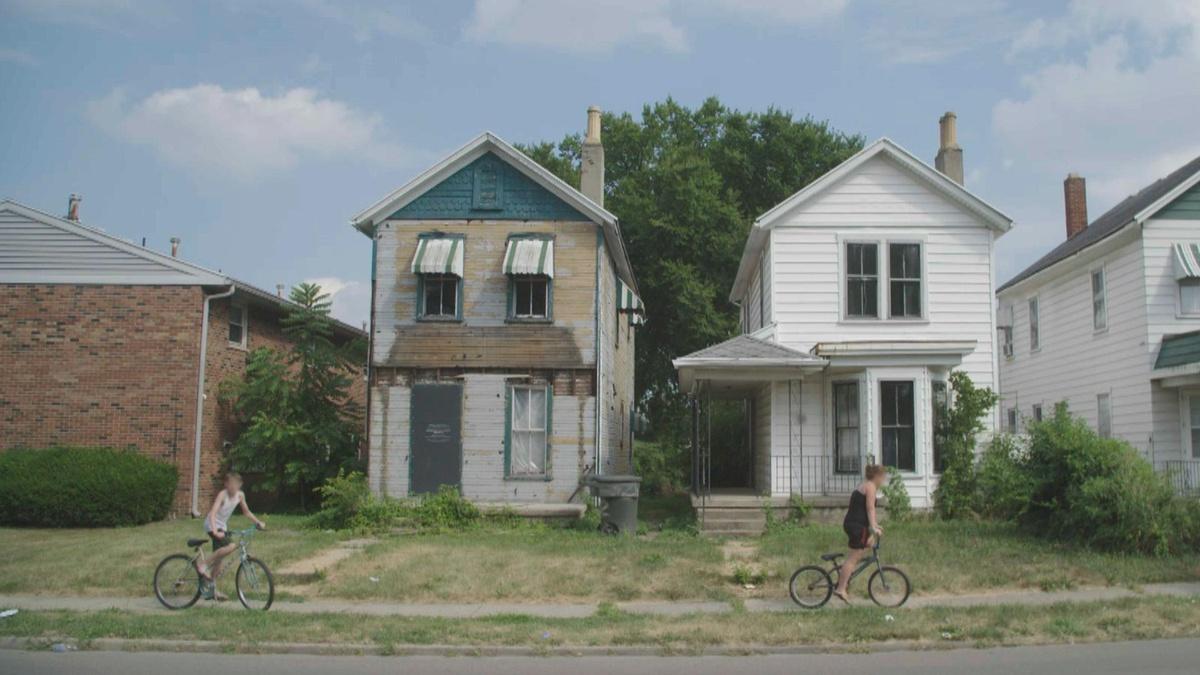 WNET's
Chasing the Dream
, a multi-platform initiative that reports on poverty and opportunity in America, the award-winning
FRONTLINE
series and the investigative journalism non-profit
ProPublica
have partnered on
Left Behind America
, a new documentary, premiering Tuesday, September 11 at 10 p.m. on THIRTEEN, part of WNET.
In the decade since the Great Recession, many American cities and towns have bounced back. But for some small and mid-size cities that were once hubs for innovation and manufacturing, economic recovery has remained elusive. Left Behind America presents an in-depth look at one such city, Dayton, Ohio, as its citizens continue to fight for economic revitalization 10 years after the financial crisis.
The film chronicles the lives and struggles of Dayton's working poor as they chase the American dream in the new American economy. Dayton was once the epitome of industry and ingenuity in the American heartland. Although Dayton's job market has recently seen a resurgence, the jobs coming back to the city aren't the high-wage jobs that used be there — and the poverty rate in Dayton has reached 34.5 percent, or nearly three times the poverty rate nationwide. But despite the obstacles, many Dayton citizens are taking matters into their own hands — and focusing not just on surviving, but thriving.
Chasing the Dream
Left Behind America is the latest realization of Chasing the Dream's mission, which is to provide a deeper understanding of poverty and opportunity in America, with stories available on all public media platforms – on-air and online. With all its content and reporting, it aims to provide a deeper understanding of the impact of poverty on American society: what life is like below the poverty line and for the working poor and what has happened to the age-old dream of striving for a better life. Chasing the Dream also highlights solutions: what has worked – and what is working – to bring people out of poverty, and what lessons we can learn for the future.
Chasing the Dream projects include national documentaries and news reports on FRONTLINE, PBS NewsHour and NewsHour Weekend, and PBS World, and regional reporting on MetroFocus, NJTV News, and Long Island Business Report. Content partners include Next Avenue, WNYC New York Public Radio, and PBS Member Stations across the country.
Learn more about Chasing the Dream reporting  online and on Twitter, Facebook, and Instagram, with digital-first projects like Your American Dream Score and My Everyday Hustle..
The latest digital project is Getting Off the Streets, a five-part series which chronicles the dramatic journey of four homeless men from the streets of Camden, New Jersey, who have an opportunity to change their lives. Over six months, cameras followed them in a rigorous homelessness rehabilitation program. We see their triumphs and their setbacks as they struggle through counseling and tough love. No drugs. No alcohol. No contact with family or friends. The series paints an intimate portrait of the fight to get off the streets for good. Now streaming here.