Just as winter approaches and the instinct to hibernate intensifies, our favorite PBS actors and characters are popping up all over town in New York (in person and virtually), drawing us out with the promise of proximity. Bundle up to experience PBS talents live in the Thanksgiving Day Parade, and get cozy in the Downton Abbey settings where Lady Mary, Violet Crawley, Lord Grantham, and Mrs. Patmore once gave us plenty of reasons to stay in and watch. Bring the kids to our WNET television studios to meet PBS Kids characters at Winter's Eve and see stars like Elizabeth McGovern, Mark Rylance, Laura Benanti and Renée Fleming perform live on Broadway stages. And we know where you can share a room with the soothing voice of Benedict Cumberbatch.
The Downton Abbey Exhibition
You've watched six seasons of the hit Masterpiece series Downton Abbey with us, laughed along with Deborah Gilbert, our witty Downton Dish blogger, and maybe even attended a special Downton event in person. Now you can have a walk-on part on Downton Abbey – well, you can marvel at the reconstructed, true-to-life sets in New York City, at Downton Abbey – The Exhibition! Original props and costumes will bring back memories of the tasty exchanges in the formal dining room and the kitchen quarters. Many cast members have filmed greetings for visitors, too. The exhibition begins November 17 and is open daily, even on Thanksgiving, Christmas, New Year's Eve and New Year's Day. PBS and Masterpiece are proud partners of the exhibition, located in a beautiful landmarked building built in 1897, a fine urban substitute for an estate. The address is 218 West 57th Street between Broadway and 7th Avenue – a 15-minute walk from Rockefeller Plaza, where the famous Christmas tree will be on view beginning November 29.
Here's a peek at the dressing table in Lady Mary's bedroom:
A great primer or post-celebration for the exhibition is to rewatch Downton Abbey episodes. Definitely read Deborah Gilbert's 2014 blog on The Costumes of Downton Abbey exhibit at the Winterthur Museum, which reveals the practical and artistic reasons behind the designs of Downton costumes house Cosprop, which supplemented the work of costume designer Anna Robbins.
Thanksgiving Day Parade
The Macy's annual Thanksgiving Day Parade is best known for its enormous anthropomorphic balloons, but there is living, breathing talent among all that hot air! Some of the performers at this beloved event include familiar faces from PBS. When relatives and friends ask on November 23, "who's that?" you'll know who they are.
Andra Day
Grammy-nominated R&B singer Andra Day is best known for her platinum-selling anthem "Rise Up" and this fall made her film debut in Marshall, a biopic about Thurgood Marshall, the country's first African-American Supreme Court Justice. Day has performed and spoken about her inspirations on many PBS programs, including Great Performances, Austin City Limits, Live from Lincoln Center and more. Watch one of her clips, here. Passport members can see her full Austin City Limits concert.
Tom Colichhio
Co-founder of the restaurant Gramercy Tavern in New York City and recipient of five James Beard Foundation awards for cooking, Tom Colichhio (pronounced Co-Lee-Key-Oh) is a familiar face out of the kitchen as head judge on the show Top Chef. He appeared on PBS NewsHour to speak about how his nonprofit advocacy group Food, Policy, Action is trying to cut down America's food waste. That's something important to think about this food-centric holiday season!
Padma Lakshmi
Padma Lakshmi shared with PBS NewsHour her "Brief But Spectacular" take on food, travel and all things female, in which she is frank about her career, which was kickstarted by modeling but evolved into authoring award-winning cookbooks and hosting
Top Chef
. Did you know she suffers from endometriosis and co-founded the
Endometriosis Foundation of America
, as well as the first research center in the US for gynopathology at MIT? You can learn more about her identity as an Indian immigrant and food writer in this longer interview at the
L.A. Times Festival of Books
.
Leslie Odom Jr.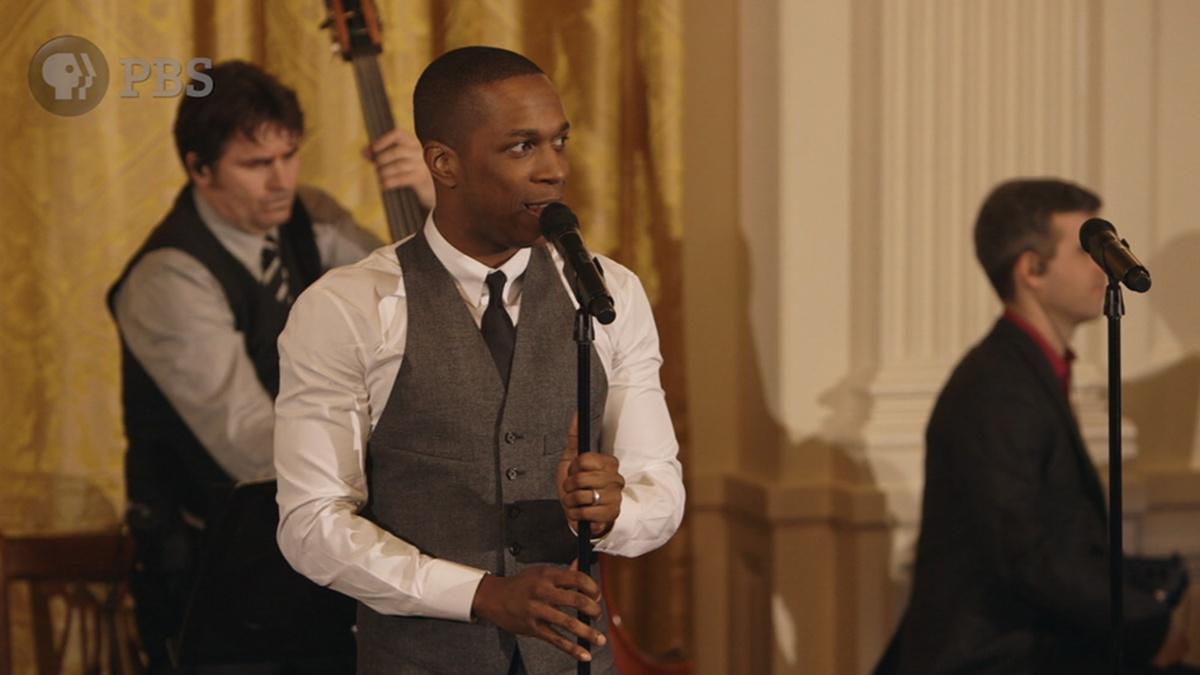 Leslie Odom Jr., performing "The Room Where it Happens" at The White House in the video above, won both a Tony® Award and a Grammy® Award as Aaron Burr in Broadway's
Hamilton
. PBS showcased his work in the documentary
Great Performances – Hamilton's America
, both on the Broadway stage and behind-the-scenes as he rehearsed and researched his part in American history and history-making theater!
Watch Hamilton's America
, the documentary on the musical.
Smokey Robinson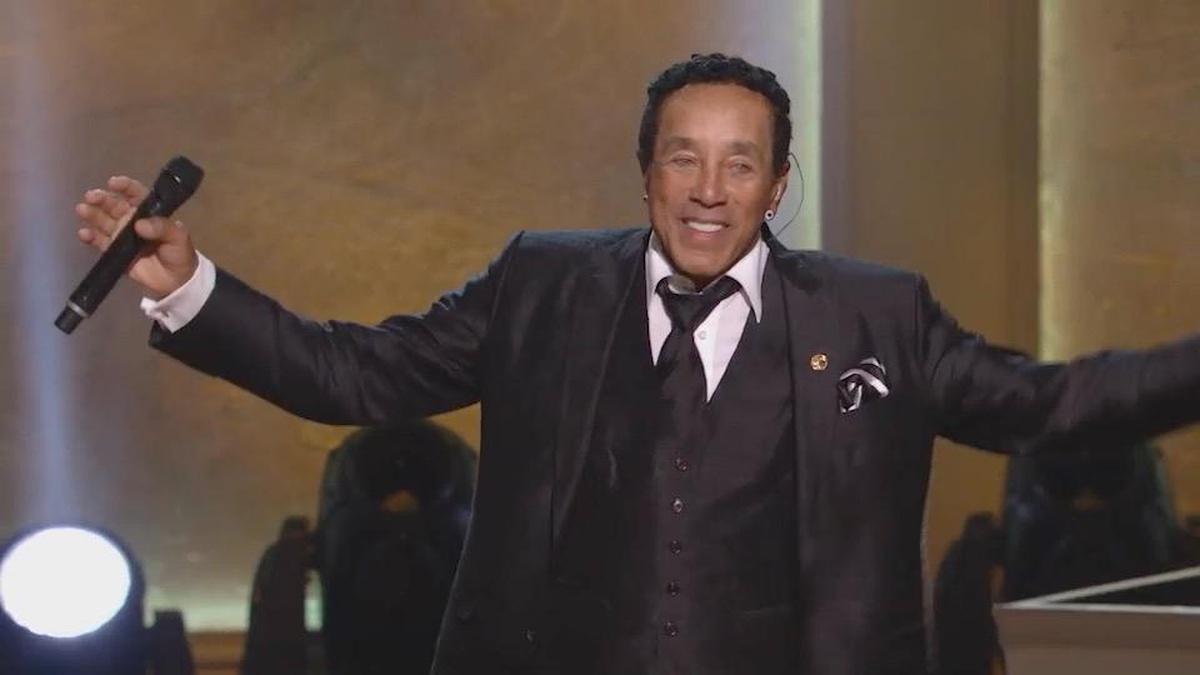 Founder of The Miracles and solo artist Smokey Robinson is a Motown legend, born and raised in Detroit. As the 2016 recipient of the Library of Congress Gershwin Prize for Popular Song, he was honored at a ceremony broadcast this February on PBS,
Smokey Robinson: The Library of Congress Gershwin Prize
. See Robinson, Esperanza Spalding, Ceelo Green and more perform his classics like "The Way You Do The Things You Do", "Tears of a Clown" and more in this
full episode
. See more
Smokey Robinson clips
, including appearances on PBS
Tavis Smiley
, and learn about key moments in his life and career in this
interview
.
PBS Kids Characters at Winter's Eve!
Join WNET/THIRTEEN on Monday, November 27 as we celebrate New York's largest holiday festival, Winter's Eve at Lincoln Square! The Tisch WNET Studios at Lincoln Center – where NYC-ARTS, MetroFocus and more are taped – will be open to all from 5:30 – 9 pm. There will be fun for the whole family including free prizes, a behind the scenes look at our MetroFocus set, THIRTEEN membership opportunities, and information about THIRTEEN Passport! Plus, stick around for photos with surprise guests from your favorite PBS Kids shows and sign up to enter the WNET Winter's Eve Raffle!
Hosted by our community partner, the Lincoln Square Business Improvement District, this year's celebration marks the ninth year of WNET's media partnership with the BID. The evening kicks off at 5:30 with Micky Dolenz of The Monkees & Lea Salonga hosting the lighting of the Upper West Side Holiday Tree in Dante Park at 63rd & Broadway. After the lighting, be sure to make your way up to 66th & Broadway to visit the The Tisch WNET Studios at Lincoln Center.
Benedict Cumberbatch Narrates Walk With Me
Did you know that our very own Sherlock and Richard III, actor Benedict Cumberbatch, taught in a Tibetan Buddhist monastery in India when he was just 19? The 41-year-old actor spoke about that five-month experience with Radiohead front man Thom Yorke in Interview magazine this month. "I was one of five teachers who had done a training course. It was extraordinary, but it was quite an isolated experience," recalls the actor.
In multiple screenings in December and January, you can hear the voice of Benedict in the room with you at screenings of Walk With Me at The Rubin Museum in Chelsea. The documentary narrated by Cumberbatch is a cinematic journey into the world of Zen Buddhist master Thich Nhat Hanh. Filmed over three years, the immersive film is a meditation on a community of people who have given up their possessions in order to lead a monastic life in rural France. If you'd like to see Benedict as well as hear him, revisit episodes of Sherlock – Masterpiece with us!
Broadway
Stars of PBS dramas step off the screen and into the stage spotlight this season on Broadway. Elizabeth McGovern, who played the wry, unflappable Cora Crawley in Downton Abbey stars as another matriarch of means in Time and the Conways. Mark Rylance switches from Thomas Cromwell in the English court of Wolf Hall to King Philippe V in Spain in Broadway's Farinelli and the King. Breathe the same air as soprano opera star Rene Fleming (many Great Performances at the Met broadcasts) in Carousel, and let Laura Benanti (most recently in Great Performances: She Loves Me) hear your admiring applause in Steve Martin's Meteor Shower.
Time and the Conways
Through November 26 only, see Elizabeth McGovern at The Roundabout Theater's production on 42nd Street. The cast and creative team of
Time and the Conways
spoke with THIRTEEN in the video, above. Director Rebecca Taichman (
Indecent
), Anna Camp, Elizabeth McGovern (
Downton Abbey
), Mathew James Thomas, and Cara Ricketts discuss the classic play, a true lost masterpiece with universal themes that transcend generations and time.
Book your ticket here
.
Farinelli and the King
Three-time Tony winner and star of Wolf Hall on PBS, Mark Rylance returns to Broadway in a play written by his wife, Claire van Kampen, who also composed 18th century-style music for the work about a court castrato whose voice had the power to soothe a troubled insomniac monarch. The Shakespeare Globe production was a great success in London. Rylance plays King Philippe V of Spain, who forces the singer to choose between a life of solitude and fame in the great opera houses of Europe — a role he played in the hit London run. Previews at the Belasco Theater begin December 5 and the show runs through March 25.
Meteor Shower
Laura Benanti's Broadway work in She Loves Me was just broadcast on Great Performances this October. See her live now in Meteor Shower, written by Steve Martin and co-starring Amy Schumer, Keegan-Michael Key, and Jeremy Shamos. Get show details on the official site.
Carousel
The Rodgers and Hammerstein musical returns to Broadway at the Imperial Theatre, where opera soprano legend Renée Fleming will play Nettie Fowler. Fleming, a regular draw of PBS Great Performances at the Met is joined by co-stars Joshua Henry (The Scottsboro Boys, In the Heights) and Jessie Mueller (Beautiful: The Carole King Musical). See the official site for more information; previews begin February 28, 2018.