See what shows are new to THIRTEEN Passport and what the most popular Passport programs are right now.
New in THIRTEEN Passport
Great Yellowstone Thaw
American scientist Kirk Johnson journeys to America's famous Yellowstone park to showcase some of nature's toughest and most adaptable creatures. Having one of the greatest seasonal changes on the planet, Yellowstone provides huge obstacles for its inhabitants. See how animals like wolves, grizzlies, beavers and Great Gray owls survive Yellowstone's challenging climate.
Watch all episodes now
.
Story of China
This six-hour series spans centuries of China's history and thousands of miles within its borders. Travel from the Silk Road to the Yellow Sea with host Michael Wood as he explores the history of the world's newest superpower. A thrilling and moving epic of the world's oldest continuous state with the landscapes, peoples, and stories that made today's China.
Watch all episodes now
.
Big Pacific
Dive deep into one of the world's biggest and greatest mysteries—the Pacific Ocean. Researchers and cinematographers take you into the enigmatic waters to reveal the ocean's rarest and most dazzling creatures. Watch how the challenge to find food and survive from predators keeps this massive underwater world booming.
Watch all episodes now
.
Trending in THIRTEEN Passport
The Tunnel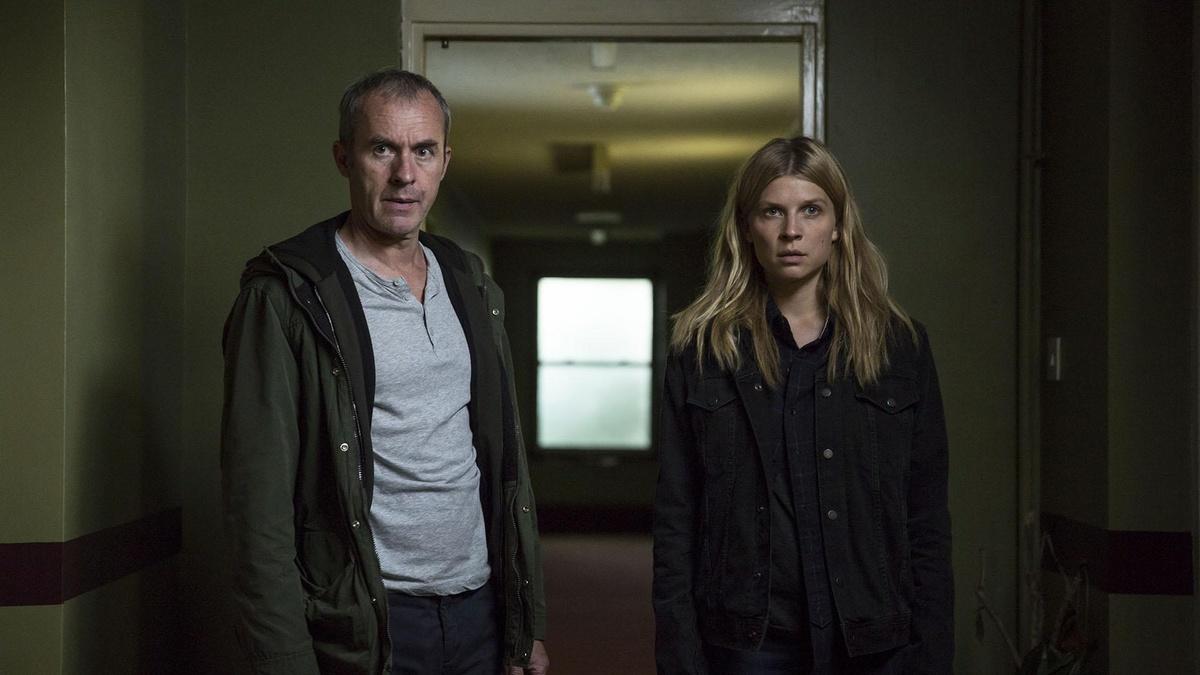 Access to this video is a
benefit for members through
After a French politician's corpse is found on the border between the UK and France in the Channel Tunnel, a laid-back British detective teams up with a serious French detective to solve the crime. Cutting between South East England and northwestern France, the duo quickly discovers this murder is the first in a chain of killings by "The Truth Terrorist," who claims to be highlighting Europe's social problems with every crime he commits.
Watch all episodes now
.
Whitechapel
Set in the Whitechapel district of London's East End, the crime series has an imperfect leading man: Detective Inspector Joe Chandler, whose privileged background and good looks have fast-tracked him up the chain of command, but who has very little street cred or experience. On his team is the archetypal cynical, seen-it-all-veteran, Detective Sergeant Ray Miles. The first season pits the sleuths against a copycat killer who follows the technique of Jack-the-Ripper, whose 11 unsolved murders in the 1880s were referred to as "the Whitechapel Murders." The police soon enlist the help of amateur "Ripperologist" Edward Buchan, an expert in historical homicides. In season two, the trio must find out who is modeling their murders after those of the Kray twins in the 1950s and 1960s East London, while seasons three and four have a variety of gruesome history-based whodunits.
Watch all episodes now
.
Masterpiece: My Mother and Other Strangers
The five-part miniseries has come to a close with a bit of a cliffhanger. Set in Northern Ireland during World War Two,
My Mother and Other Strangers
follows the fortunes of the Coyne family and their neighbors as they struggle to maintain a normal life after a huge United States Army Air Force (USAAF) airfield, with 4,000 service men and women, lands in the middle of their rural parish. Tensions with her husband lead Rose Coyne to consider what life with an American officer could bring.
Watch all episodes now
.
Ways to Watch THIRTEEN Passport Content
THIRTEEN Passport allows you to watch even more episodes of your favorite shows, including full seasons of many current and past series. To browse Passport videos and access FAQs, see our THIRTEEN Passport page. Passport is available on THIRTEEN.org and through our free THIRTEEN Explore app, which is available on ROKU and Fire TV.
If you use ROKU, here are instructions on how to pair THIRTEEN Passport on your ROKU device.
Fire TV users can watch all our content and THIRTEEN Passport programs on the new THIRTEEN Explore for Amazon's Fire TV.
THIRTEEN Explore is a free app you can download to view content on both Apple and Android mobile devices.