You may hear friends talking about Victoria on Sunday, February 26, when THIRTEEN airs back-to-back marathons of Masterpiece: Victoria, starting at 2:30pm and 11pm, respectively. All episodes but the finale (March 5) will be broadcast. THIRTEEN Passport members have enjoyed all episodes of Masterpiece: Victoria in Passport since the series' premiere on Sunday, January 15.
If you've already binge-watched Victoria online, here are series and episodes in THIRTEEN Passport that expire in March, shows new to Passport, and Black History Month programs. We're also sharing the most popular Passport programs in February.
THIRTEEN Passport is the new member benefit that provides you with extended access to an on-demand library of quality public television programming. Featuring both PBS and select local programming, THIRTEEN Passport allows you to watch even more episodes of your favorite shows, including full seasons of many current and past series. To browse Passport videos and access FAQs, see our THIRTEEN Passport page.
Most Popular
Among our THIRTEEN Passport specials and episodes, these are the most popular in February. British dramas dominate, but
Mercy Street
, an American Civil War hospital drama, has cracked the top of the list.
Masterpiece | Victoria, Season 1: Doll 123 (Episode 1)
Masterpiece | Sherlock, Season 4: The Final Problem (Episode 3)
Great Performances | Hamilton's America
Mercy Street | Season 2 | Ep 1: Balm in Gilead
Secrets of the Six Wives | Ep 1 | Divorced
Masterpiece | Poldark, Season 2: Episode 1
See more British Drama and History here on THIRTEEN Passport.
Expiring Soon
Expiration Date
2/28/17
3/1/17
3/1/17
3/1/17
3/1/17
3/1/17
3/1/17
3/29/17
3/31/17
Preview Paul Simon Concert on Austin City Limits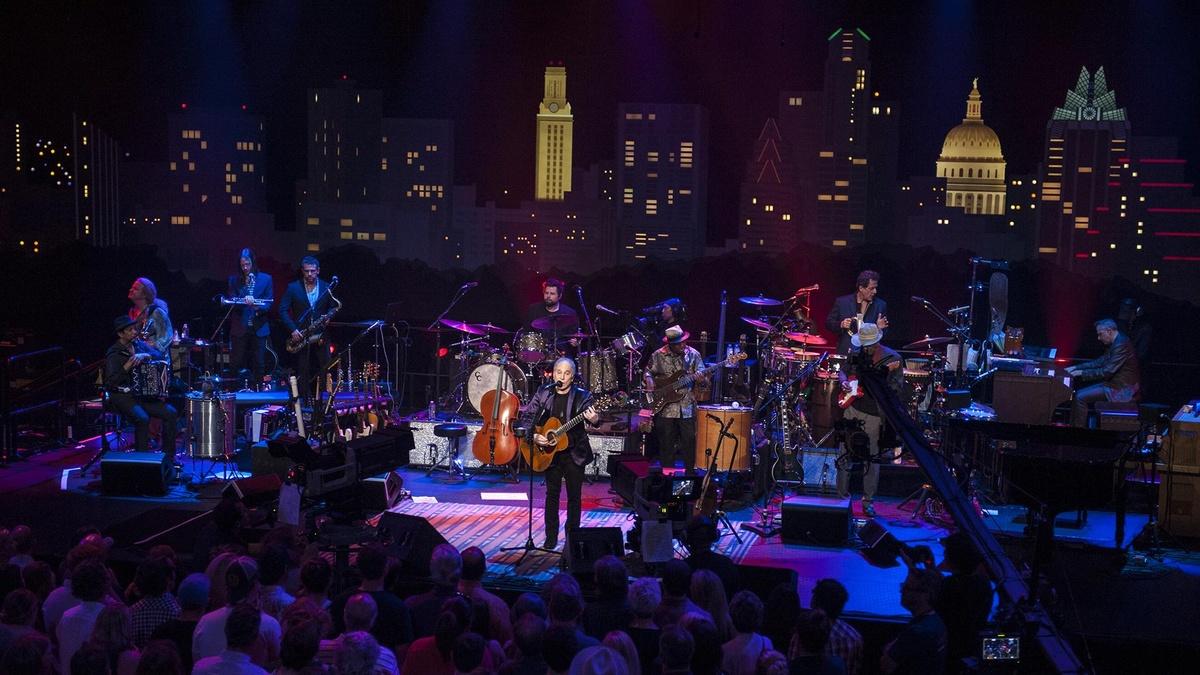 Paul Simon performs "The Werewolf" on Austin City Limits from his latest release
Stranger to Stranger
. The career-spanning set from the singer/songwriter includes classic songs from
Graceland
, Simon & Garfunkel tunes and more tracks from his LP
Stranger to Stranger
.
Austin City Limits: Paul Simon
expires March 1, 2017.
New to Passport
Masterpiece | Victoria: An Ordinary Woman (Episode 4)
Courtship at court leads to second thoughts and other complications. Will Victoria and Albert take the fateful step into matrimony? And will the queen promise "to obey" her foreign prince?
Available Starting Feb. 20 – Expires 03/04/2024
Mercy Street | S2. E.3 One Equal Temper
As Pinkerton looks at the Greens more closely, they join forces to hide an ugly secret. McBurney, hoping to distance Foster from Mary, sends him to a nearby army camp. Alice helps Frank escape and Samuel earns Charlotte's respect.
Available starting Feb. 20 – Expires 02/05/2027
Secrets of the Six Wives | Divorced, Beheaded, Survived (Episode 3)
Worsley presents the last three wives: Anne of Cleves, called "ugly"; young Catherine Howard, whose tragic childhood was abusive; and finally, the far from saintly nurse, Katherine Parr.
Available Feb. 20 – Expires 02/04/2024
Antiques Roadshow | Special: The Civil War Years
Learn more about historical items from on and off the battlefield during the tumultuous Civil War years in this special hour. Notable finds include a Lincoln Cabinet & Senate signed album, a Walt Whitman war letter, and a hospital steward's uniform.
Available Feb. 20 – Expires 01/23/2021
American Experience | The Assassination of Abraham Lincoln
Days after the Civil War ended, President Abraham Lincoln was assassinated at Ford's Theatre. As a fractured nation mourned, a manhunt closed in on his assassin, the twenty-six-year-old actor, John Wilkes Booth.
Available Feb. 14 – Expires 01/16/2020
BLACK HISTORY MONTH
Learn about the Pulitzer Prize-winning playwright in American Masters: August Wilson – The Ground on Which I Stand. Follow James Baldwin while he takes an investigative tour of San Francisco and Oakland in Take This Hammer (1963); hear music icons of the THIRTEEN series Soul! , episodes of Jazz: A Film By Ken Burns and more on our Black History THIRTEEN Passport highlights page. Black America Since MLK: Still I Rise is currently streaming for all during Black History Month in February. On March 1, the two episodes will return to THIRTEEN Passport only.