Passport First
Passport members are the first audiences to view the unabridged director's cut of
American Masters: This is Bob Hope…
, featuring over 35 minutes of additional footage. The director's cut was made available on Passport the night of the broadcast version premiere, November 25. This director's cut premieres on broadcast nationwide Friday, December 29 at 9 pm.
Watch the full episode now
.
During his eight-decade career, Bob Hope (1903-2003) was the only performer to achieve top-rated success in every form of mass entertainment: vaudeville, Broadway, movies, radio, television, popular song and personal appearances, including his annual USO Christmas military tours and hosting the Academy Awards more times than anyone else. A comedy innovator, Hope invented the topical monologue that later became a late-night TV staple and comedy tropes like talking while backing up. He refined a spontaneous, conversational, improvisational style of comedy as a vaudeville master of ceremonies that created a blueprint for acerbic standup comics.
Written, directed and produced by John Scheinfeld (The U.S. vs. John Lennon, Chasing Trane: The John Coltrane Documentary), American Masters: This is Bob Hope… presents a candid look at a remarkable life with unprecedented access to Hope's personal archives, including writings voiced by Billy Crystal and clips from Hope's body of work to reveal a gifted individual who recognized the power of fame, embraced its responsibilities and handled celebrity with extraordinary wit and grace, becoming a model for public service in Hollywood.
Binge Watch: The Durrells in Corfu – Masterpiece
Escape to sunny Greece with the Durrells in twelve episodes – six in Season 1, six in the recently completed Season 2. In Season 2, the Durrell family has a new well-manicured nemesis/landlord making things harder for them (think Greece's answer to Natasha Nogoodnik), but Mama Louisa hatches a plan for getting solvent (and her lazy kids actually help out a bit). The scheme all boils down to two words: British cuisine.
Watch the series now.
Theater
Great Performances: She Loves Me

The critically-acclaimed Roundabout Theatre Company production of the musical
She Loves Me
features a score by Jerry Bock and Sheldon Harnick (
Fiddler on the Roof
) and a book by Joe Masteroff (
Cabaret
). The story follows two feuding clerks in a 1930s Budapest parfumerie who unwittingly fall in love as anonymous romantic pen pals. Directed by Scott Ellis with choreography by Warren Carlyle (
Hello, Dolly!
), the production stars Laura Benanti and Zachary Levi as sparring co-workers Amalia and Georg, with Jane Krakowski as unlucky-in-love shopgirl Ilona and Gavin Creel her dapper but unreliable lover.
Watch now.
Great Performances: Noel Coward's Present Laughter

This backstage comedy from 1942 stars Tony Award winner Kevin Kline as a hilariously self-obsessed actor named Garry Essendine. Juggling his considerable talent, ego, and libido, Garry — the theater's favorite leading man — finds himself caught between fawning ingenues, crazed playwrights, secret trysts, and unexpected twists. The spectacular cast of this Tony Award-winning 2017 production also includes Kate Burton (
Scandal, Grey's Anatomy
), Kristine Nielsen (
Vanya and Sonia and Masha and Spike
), and Cobie Smulders (
How I Met Your Mother
) in her Broadway debut.
Watch now.
Great Performances: In the Heights: Chasing Broadway Dreams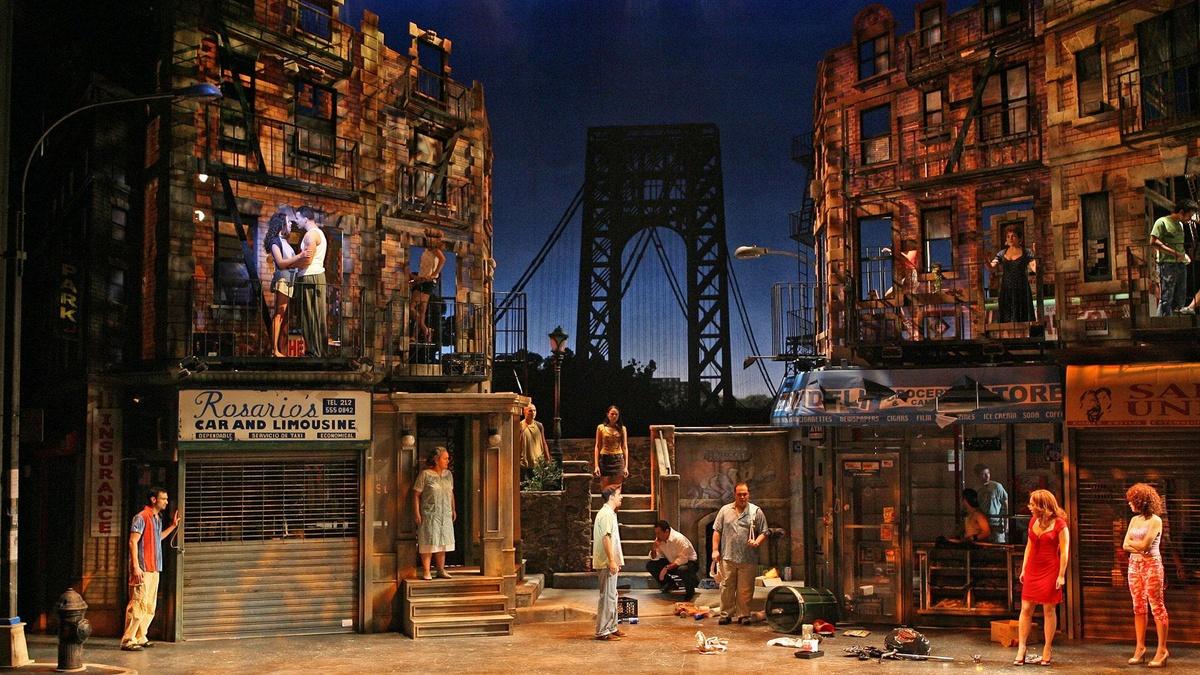 Access to this video is a
benefit for members through
See performance sequences of the original cast of
In the Heights
onstage (with Lin-Manuel Miranda and Chris Jackson – both also starred in
Hamilton
) and get an intimate look at the production backstage and off-stage. The film provides unprecedented access to the cast as they went through workshops, to off-Broadway, and finally to Broadway.
Watch now.
Expiring Soon
The Vietnam War

In an immersive narrative, Ken Burns and Lynn Novick tell the epic story of the Vietnam War as it has never-before been told on film.
The Vietnam War
features testimony from nearly 100 witnesses, including many Americans who fought in the war and others who opposed it, as well as Vietnamese combatants and civilians from both the winning and losing sides. Stream
The Vietnam War
in its entirety via the member benefit THIRTEEN Passport through December 31, and choose between four versions: the 
broadcast version
, and an 
explicit-language version
, a 
Vietnamese subtitled version
, and a 
Spanish-language version
. Expires December 31.
Ways to Watch THIRTEEN Passport Programs

THIRTEEN Passport allows you to watch even more episodes of your favorite shows, including full seasons of many current and past series. To browse Passport videos and access FAQs, see our THIRTEEN Passport page. Passport is available on THIRTEEN.org and through our free THIRTEEN Explore app, which is available on ROKU and Fire TV.
If you use ROKU, here are instructions on how to pair THIRTEEN Passport on your ROKU device.
Fire TV users can watch all our content and THIRTEEN Passport programs on THIRTEEN Explore for Amazon's Fire TV.
THIRTEEN Explore is a free app you can download to view content on both Apple and Android mobile devices.