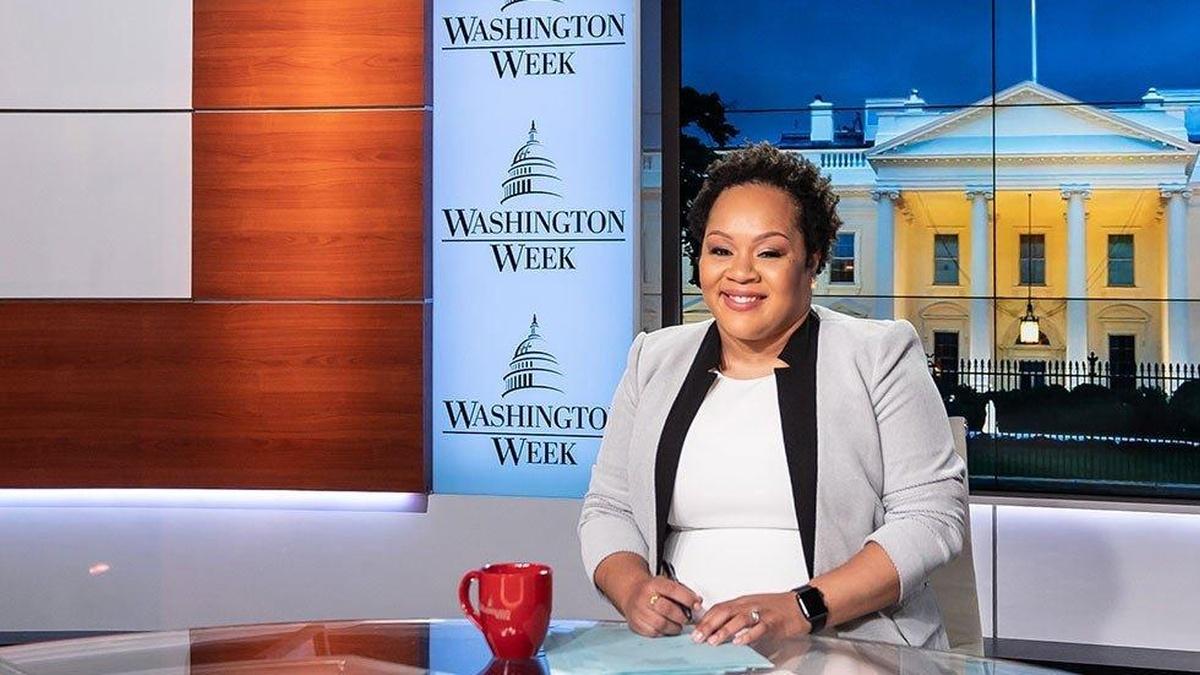 Yamiche Alcindor announced today she will step down as moderator of Washington Week at the end of February. Her last Washington Week episode will air Friday, February 24 at 8 p.m. on THIRTEEN.
Alcindor joined Washington Week as moderator in May 2021, replacing Robert Costa. Her career with NewsHour Productions began as a PBS NewsHour White House correspondent in 2018 during one of the most tumultuous periods in our political history. In December 2021, she moved from PBS NewsHour to NBC News as a Washington correspondent. She will now focus full-time on her work at NBC and on her forthcoming book.
Both on Twitter and the Washington Week website, Alcindor shared her farewell.
I won't forget about the time, commitment, dedication & hard work that all of the Washington Week team & our amazing guests of reporters put into making the past two years so successful. Our ability to make the news digestible for the PBS audience has been remarkable.

— Yamiche Alcindor (@Yamiche) February 13, 2023
"The work we do is not easy and it has been an honor to assist our audience in making sense of it all. Beyond that, serving in this capacity has also allowed me the extraordinary opportunity to honor the life and legacy of Gwen Ifill, an iconic journalist and the longtime Washington Week moderator who loved the program and personally mentored me and so many other women, Alcindor added.
Washington Week remains a vital part of PBS news and public affairs programming for the nation. The longest-running primetime news and public affairs program on television, Washington Week turns directly to reporters covering our government at work to explain how what happens in the nation's capital matters to citizens across the country.
During the search for the next moderator of Washington Week, journalists at PBS NewsHour and in the Washington press corps will continue its format.