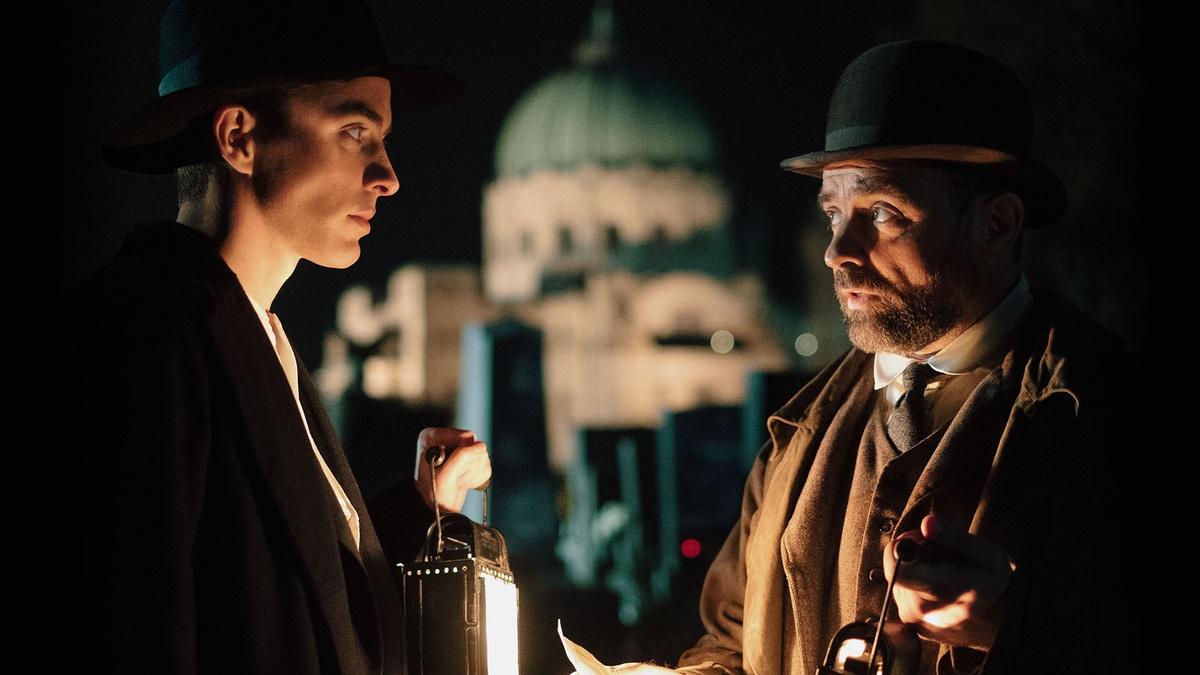 Vienna Blood premieres Sunday, January 19 at 10 p.m.
As the 20th century took its first steps into modernity, Vienna swirled with Dr. Sigmund Freud's controversial psychoanalytical movement and revolutions in art and music. Vienna Blood, a new period detective drama on PBS, captures the highs and lows of the culturally refined capital of the Austro-Hungarian Empire. Luminous scenes highlight the art of Gustav Klimt, the music of Gustav Mahler, and new theories on human behavior, while never taking an eye off of anti-Semitism, murders and psychosis.
Hit series Sherlock writer Steve Thompson has adapted Frank Tallis' best-selling Max Liebermann novels for this six-part series. The central characters are a mis-matched duo that labors to collaborate on investigations: the dispassionate young Dr. Max Liebermann (Matthew Beard, The Imitation Game), a recent British-Jewish transplant to Vienna, and Oskar Rheinhardt (Juergen Mauer, Vorstadtweiber), a hot-headed, Austrian police inspector.
Max is eager to use the observation and analysis techniques he's learning from Dr. Sigmund Freud to help solve crimes. He's paired up with Rheinhardt, who begrudgingly allows Max to observe his work. Rheinhardt, who takes his coffee raw – we see him chewing espresso beans in the first episode – seems a little past his prime. Soon enough, Rheinhardt adopts Max's new lingo, like "profile of the murderer," and introduces it to his doubtful superior. Max's contributions put a wind in his sails.
A multinational cast fills out the roles of Max's Jewish family, his Viennese girlfriend Clara (Luise von Finckh), civic leaders and politicians, victims and sundry shady or unsuspecting characters caught up in the sleuths' cases.
When not at the scene of the crime, the series treats viewer to on-location, stunning backdrops of Vienna's opera houses, concert halls, salons, and cobblestone streets.
Vienna Blood premieres Sunday, January 19 on THIRTEEN at 10 p.m. and airs Sundays through February 23. Episodes will stream for two weeks after broadcast and will remain streaming through the member benefit THIRTEEN Passport.