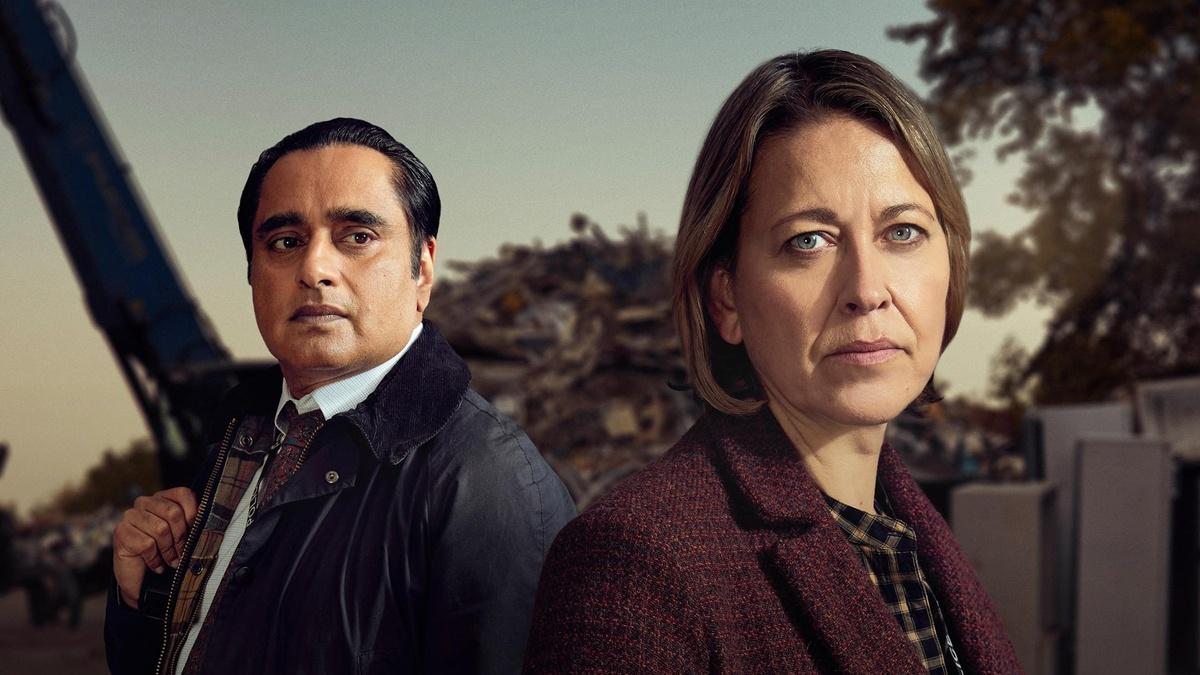 Unforgotten
, the BAFTA-winning hit crime series centered on casework of two detectives in London's Metropolitan Police Service, returns to broadcast Sunday, July 11 at 9 p.m. The six-part season is from
Masterpiece
Mystery on PBS.
The cold case of Season 4 hits close to home, or the office, you could say. As Cassie (Nicola Walker) and Sunny (Sanjeev Bhaskar) investigate a cold case with alarming links to the police force, a corpse is discovered in a scrap yard, his features frozen in time. Four suspects emerge. All four have links to the law and attended the same police training course back in 1989. Since then their lives have gone in very different directions. Some have thrived and others have faltered. But exactly who is fighting for justice? Can the police force ever really be trusted? And will Cassie and Sunny find themselves on the wrong side of the law?
Meanwhile, after making the decision to retire from the police force, Cassie, a DCI (Detective Chief Inspector), faces a dilemma when she learns she isn't entitled to her full pension payment unless she completes her 30 years of service.
Mike Hale in the New York Times praises the narrative's slight clues and frustrations as making the deductions throughout the season all the more satisfying, but says "the relaxed and intimate teamwork of actors Walker and Bhaskar is reason enough to watch 'Unforgotten.'"
Similarly, John Powers, in his NPR review says of Cassie and Sunny, "their blend of warmth and restraint makes them one of the most comforting duos on TV."
Powers call this season the series' finest one, "twistily plotted and suffused with sadness."
Seasons 1 through 3 are available to watch on demand with THIRTEEN Passport.