This is why the educational public television program Let's Learn NYC! was created by The WNET Group and the NYC Department of Education (DOE). Every weekday, teaching professionals practice the sounds of letters, read story books, and more to reach children ages three to eight (grades 3-K to 2) via broadcast television and live streaming.
Andrew Fletcher, NYC DOE's Senior Executive Director of Early Literacy, participates in each episode. He explains how Let's Learn NYC! answers a pressing need in this interview (see the article in full on the site of the Fund for Public Schools, a major funder of the program through the NYC Schools COVID-19 Response Effort.)
Launching an original citywide broadcast that is filmed and produced remotely is a huge undertaking, to say the least. How did the idea come about?

During this challenging time of social distancing and remote learning, it quickly became apparent to my team that the model of remote instruction that was being developed was most suited for the typically developing third grade student and above. This student, a native English speaker, who as long as she or he had access to a digital device and internet connectivity, could engage with the remote instruction being delivered from the child's teacher. This could be done, theoretically again, without much family support, meaning a family member could leave this child to do her or his work and be free to most likely work from home at the same time. And it also could be done because the child would already be reading independently.
Of course this isn't the reality for many students in grades three and above, certainly not for grades two and below, or for students who are multilingual learners and/or students with disabilities. Even if access to devices and connectivity aren't issues, young learners need the support of family members to engage in remote learning. They may need help with device navigation or with reading what is being sent by their teachers. And this is, again, while family members are trying to work from home and dealing with the stress of this extraordinary time.
And so you took swift action?
Yes! Everyone at the NYC DOE, including us, moved urgently to fill the learning gaps we knew existed for so many vulnerable student populations. With the support of the NYC DOE's Research and Policy Support Group and staff from our Division of Early Childhood Education, our team engaged with our local public television station to develop programming that could be focused toward our youngest students – grades 3-K to 2, ages three to eight.
Our idea was to create super accessible programming to supplement the remote learning that teachers across the system were trying to engage in, while providing families with an easy way to make sure their students were still learning, or at least practicing their skills, while schools are closed. While instruction is provided across the content areas and includes social-emotional learning as well, we've made sure that literacy is ever-present – you'll see foundational skill work, reading, and writing in every episode.
How does Let's Learn NYC! build off of the foundation laid by NYC DOE's Universal Literacy Initiative?
Everything we do is driven by our goal of ensuring that all of our students are reading on grade-level by the time they complete the second grade. Look, learning to read is complex, and teaching children to read is a science all its own. Our Universal Literacy reading coaches support our kindergarten to second grade teachers all over the city with learning this science, so that they can in turn make sure their students improve year after year when it comes to reading and writing. The lessons our students experience while interacting with Let's Learn NYC! are now a part of that improvement process, and all they have to do is turn on their television and engage.
Why did you specifically choose public TV broadcasting?
It was very important to us that no digital devices, internet access, or cable access for that matter, were required. This way we could better reach low-tech or harder-to-reach family audiences where devices or connectivity might present a barrier. Since most homes in the city can access Channel 13 [THIRTEEN] readily, this seemed like an excellent solution. In addition, the episodes can also be streamed digitally, so that way we can cover all of our bases and reach all families of young learners.

What makes this broadcast different from other typical children's programming?
It's comforting, simple, and is relevant to students' lives. By this I mean that our kids see educators on their screens who look like their own teachers and they experience lessons like they used to before schools closed. This is because our lessons are delivered by our own New York City educators (Universal Literacy reading coaches and other instructional leads/specialists) who are filming at their homes with a digital device using the materials they have on hand. Not only are students seeing themselves in the educators hosting lessons, they also get to see themselves in the culturally relevant texts that are used in each of the read-aloud or "story time" segments, something so needed in these difficult days.
What has been the response so far from students and families?
Tens of thousands of students and families have tuned in to watch. We've been hearing from educators across the city and staff members involved in the production that students and families are finding real value in each episode. We've even seen pictures on Facebook and Twitter of students watching and interacting with the show! It's been extremely gratifying to say the least, and we're excited to keep reaching more families this summer.
When my daughter saw this teacher pop up on the screen, she shouted, "she is a princess, like me!" Representation matters, a whole lot. I missed this teacher's name, so if you know her, say thank you for me! @ThirteenWNET @AFletcherDOE #letslearnnyc pic.twitter.com/QUMjXdWAMj

— Gloria (@GRosarioWallac1) June 25, 2020
Why did you feel it was valuable to keep this going through the summer?
Despite the tireless efforts of educators across the city, we know that the transition to remote learning in the spring resulted in significant unfinished learning for our students. Summer is the perfect opportunity to fill in at least some of the gaps from the school year and prime our students for their return to school in the fall. Let's Learn NYC! is one important part of how we can achieve that for our youngest learners.
To this end, what are some examples of the wide range of lessons so far, and what will children be learning this summer?
We're proud of the breadth of lessons we've been able to provide so far and are so excited for what's to come. Each episode includes a "story time" or read-aloud that helps students connect the literacy instruction that's provided to important facets of their lives and that helps them to experience the power and pleasure that literacy offers. There will also continue to be daily literacy lessons focusing on foundational skills such as phonological/phonemic awareness, phonics, and fluency.
What these terms mean, respectively, is understanding that language is made up of sounds, that those sounds are represented by letters or groups of letters, and that as we learn how to blend sounds together to read words, we do so as accurately and smoothly as possible. These are the very building blocks for literacy acquisition and development! Other content area lessons will focus on math, science, and social studies. Students explore these topics through interactive and hands-on activities — at least as much as is possible on TV!
We've also included lessons on computer science and the arts — you'll see singing, dancing, and more. We've had special guests, including the First Lady of New York City Chirlane McCray, who helped students learn about feminist icons by reading the book, A is for Awesome: 23 Iconic Women Who Changed the World.
Lastly, the broadcast also includes "Parenting Minutes" as well as information and social-emotional content for families to use with their children. And, every episode is closed captioned in both English and Spanish with selected segments interpreted using ASL for the deaf and hard of hearing.
Which person or character is your dream guest for Let's Learn NYC! this summer?
That's a tough one. Since our show stands on the shoulders of the great work done by Sesame Street over the years, as so much children's educational programming does, it would be a true honor if Bert and Ernie stopped by to say hello to the kids… and me!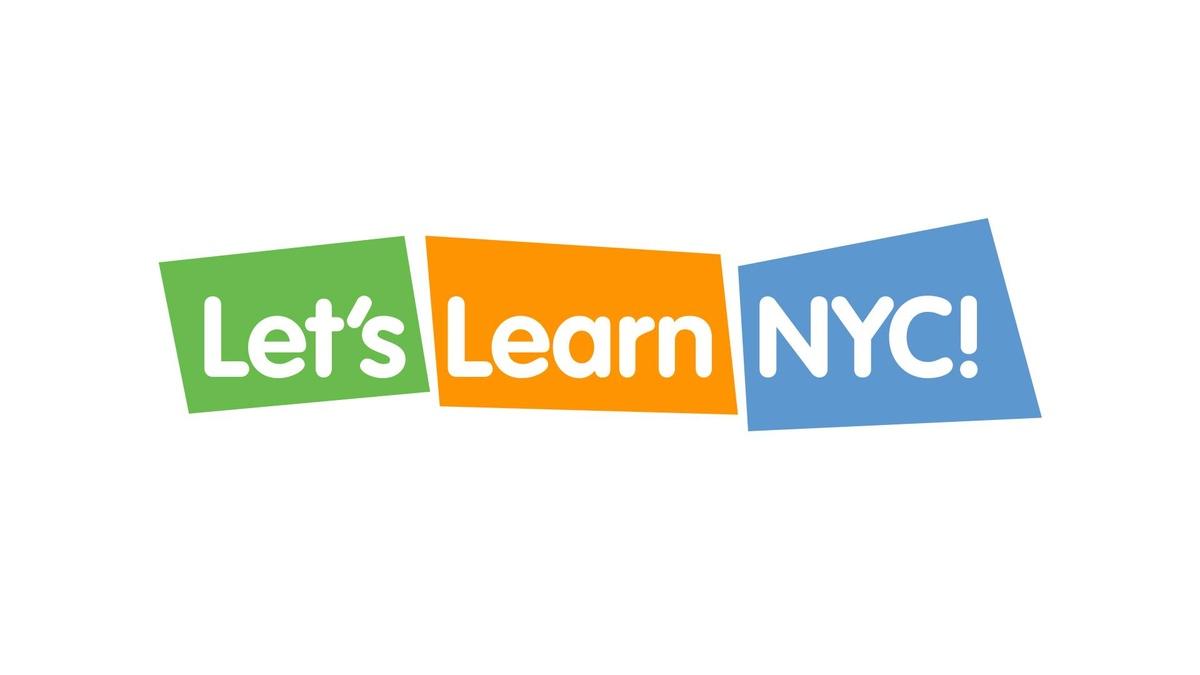 ---
The Fund for Public Schools is proud to help make this program possible through funding provided by generous donors, including The New York Community Trust, who are helping our school communities emerge strong from this crisis.

Many parents may be at home during this pandemic, but whether working from home or not, helping young children continue formal learning – especially learning to read – is a formidable task. Teachers can provide remote learning plans, but not every family has the same access and ease of use when it comes to high-speed internet and electronic devices. And no matter how quickly kids do learn, it is difficult to follow remote learning on their own.