established voting for women earlier
, led by New Zealand in 1893).
This summer, PBS offers viewers an historical and contemporary understanding of women's issues and accomplishments, those who fought for women's suffrage, and the trailblazing women who continue to transform society and thinking in our own time.
Within this centennial celebration of women's suffrage, PBS spotlights Mae West, Toni Morrison, Ann Richards, and Gloria Steinem – all women who pushed back on society's limiting norms. Films are listed here in their order of broadcast premiere date, between June and July. Most films will stream at time of broadcast, for one month.
American Masters: Mae West: Dirty Blonde
Premieres: Tuesday, June 16 at 8 p.m.


An in-depth look at the entertainment legend who "climbed the ladder of success wrong by wrong." The 90-minute program captures the extraordinary career and untold impact of Mae West, a performer and writer from Brooklyn, who famously imbued her plotlines with commentary about some of the most complex social issues of the 20the century. Learn more about her on the THIRTEEN blog or the American Masters official site.
Prehistoric Road Trip
Premieres: Wednesdays, June 17 – July 1 at 10 p.m.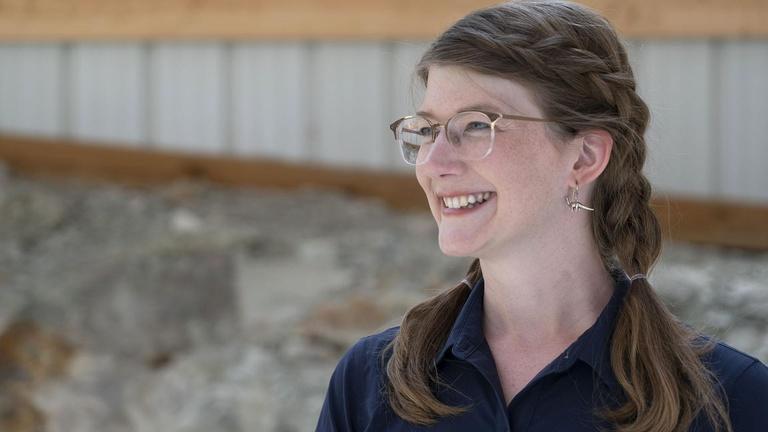 Emily Graslie, Chicago Field Museum's Chief Curiosity Correspondent, embarks on an epic road trip through America's fossil country, where she encounters mysterious creatures and bizarre ecosystems that have shaped Earth as we know it. See clips and episodes here.
Great Performances: Ann
Premieres: Friday, June 19 at 9 p.m.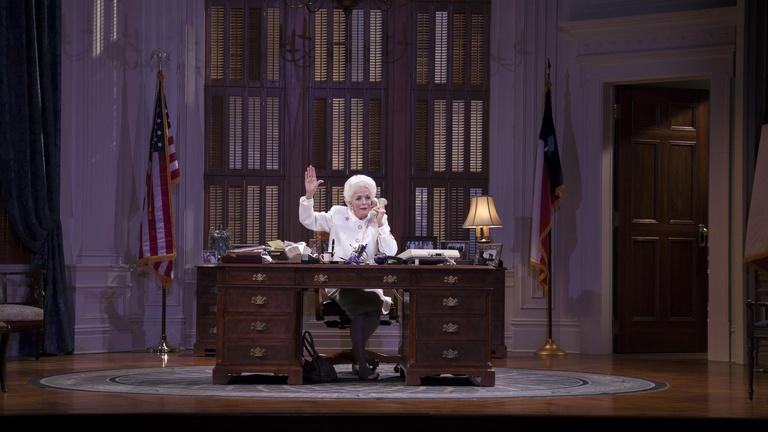 A no-holds-barred portrait of Ann Richards, the legendary Governor of Texas from 1991-95. A revealing look at the impassioned woman who enriched the lives of her followers, friends and family — a complex, colorful and captivating character bigger than the state from which she hailed. Written by and starring Holland Taylor. See more on the Great Performances site.
Lucy Worsley's Royal Myths & Secrets
Premieres: Sundays, June 21 – July 5 at 8:00 p.m. ET


Lucy Worsley travels across Britain and Europe visiting the incredible locations — beautiful palaces, castles and dramatic battlefields — where royal history was made. Notable women and their roles in historical events are featured: Elizabeth I and the Spanish Armada, Queen Anne and the formation of Great Britain, and Marie Antoinette and the French Revolution
American Masters: Toni Morrison: The Pieces I Am
Premieres Tuesday, June 23 at 8 p.m.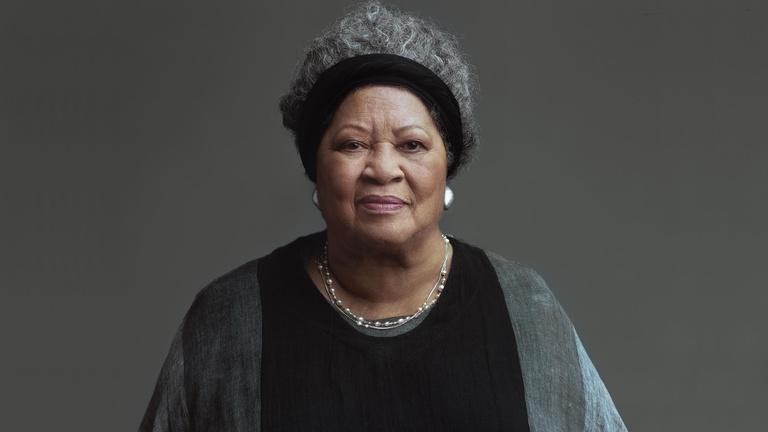 A reflection on the life of Nobel Prize-winning author Toni Morrison. From her Ohio childhood to her time as an editor in New York City and teaching at Princeton University, to her many acclaimed novels, Morrison leads an assembly of peers, critics and colleagues on an exploration of race, America, history and the human condition. Learn more about her on the THIRTEEN blog or the American Masters site.
Stream the film for limited time, through June 30, 2020.
Great Performances: Gloria: A Life
Premieres Friday, June 26 at 9 p.m.

Experience a richly detailed tapestry about one of the most inspiring and remarkable women in modern history, Gloria Steinem. Emmy Award winner Christine Lahti and an all-female cast perform in this unique and thought-provoking theatrical format about Steinem's life story and her path to activism. Directed by Tony Award winner Diane Paulus. Learn more on the
Great Performances site
.
Firing Line With Margaret Hoover Special
Premieres: Friday, June 26 at 8:30 p.m. and Tuesday, June 30 at 10:30 p.m.


Margaret Hoover interviews female conservative candidates who are changing the face of the Republican Party. Hoover documents what motivated these women to run for office and the challenges they face as they participate in American democracy.
POV: And She Could Be Next
Premieres: Monday, June 29 and Tuesday, June 30 at 9 p.m. ET

A POV miniseries tells the story of a defiant movement of women of color, transforming politics from the ground up. The series follows candidates and organizers across the country, asking whether democracy itself can be preserved — and made stronger — by those most marginalized.
Stream POV episodes now
.
Antiques Roadshow: Women's Work
Premieres: Monday, July 6 at 8 p.m.

This special spotlights outstanding contributions from female athletes, artists, activists and more, along with the stories of those who made an indelible mark on the world around us.
See Antiques Roadshow episodes streaming now
.
American Experience: The Vote
Premieres: Monday, July 6 and Tuesday, July 7 at 9 p.m.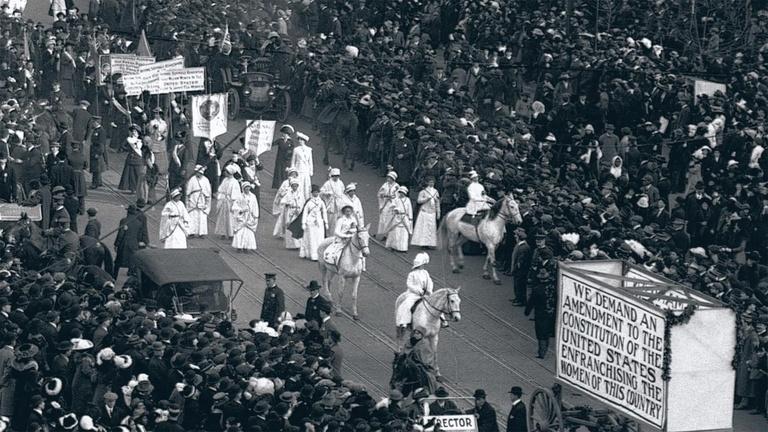 The dramatic story of the hard-fought campaign waged by American women for the right to vote, a transformative cultural and political movement that resulted in the largest expansion of voting rights in U.S. history. Women featured include Ida B. Wells, Alice Paul, Harriot Stanton Blatch and Carrie Chapman Catt. THIRTEEN members can use the member benefit THIRTEEN Passport to stream now.
American Masters: Unladylike 2020
Premieres: Friday, July 10 at 9 p.m.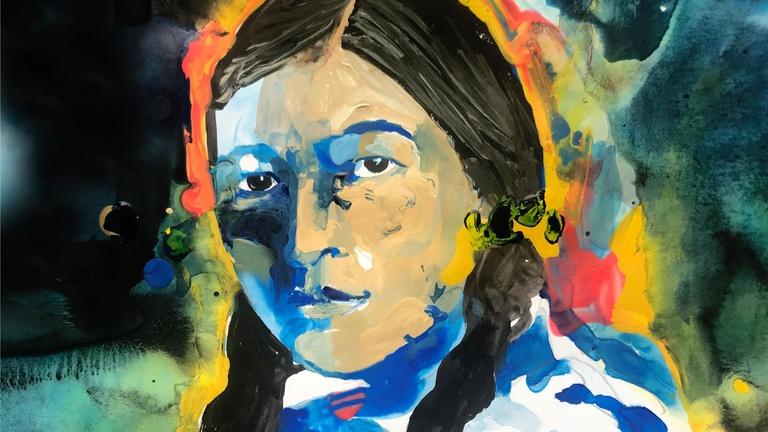 This broadcast special tells the stories of courageous, little-known and diverse female trailblazers from the turn of the 20th century. These women achieved many firsts, including earning an international pilot's license, becoming a bank president, founding a hospital, fighting for the desegregation of public spaces, exploring the Arctic, opening a film studio and singing opera at Carnegie Hall.

The film draws on the Unladylike2020 digital series that began in March (Women's History Month) and continues through August 2020, made up of 26 digital shorts about women from the progressive era. See all the shorts on the American Masters site.

Learn more about the film on American Masters.

On August 18, 1920, Tennessee became the final state to ratify the 19th Amendment, officially granting women the right to vote throughout the U.S. (There were 15 countries in the world who had