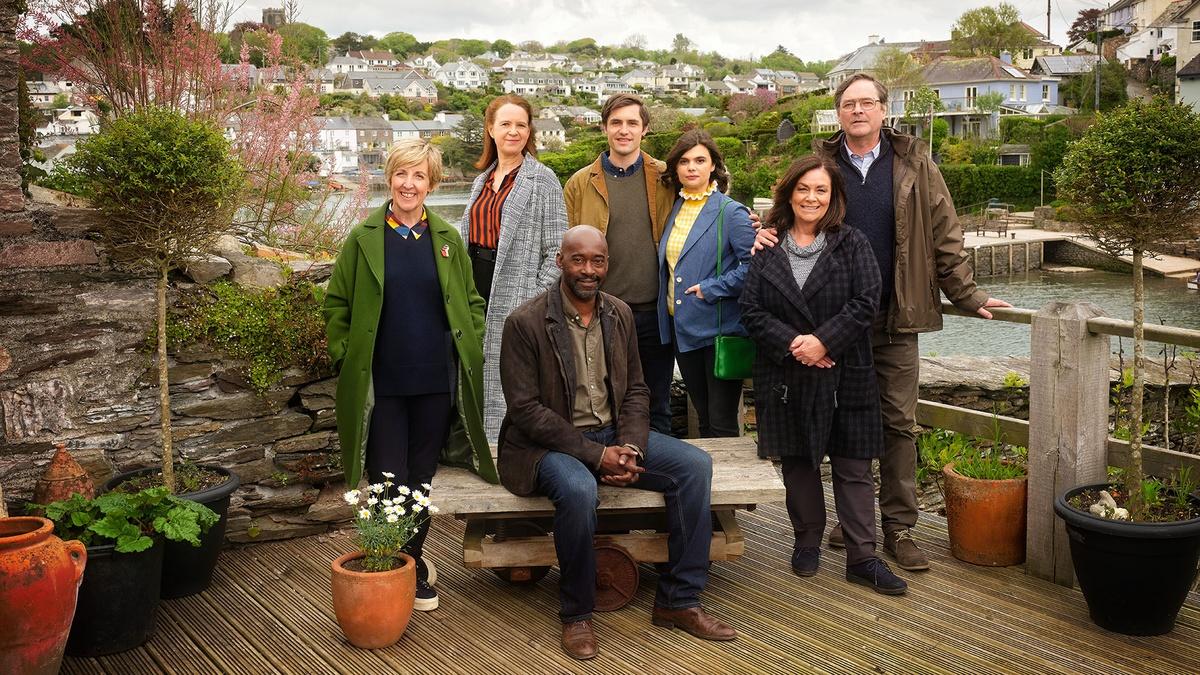 From Yente the matchmaker in
Fiddler on the Roof
to nosy neighbor Gladys Kravitz in
Bewitched
, who doesn't love a colorful town gossip? Meet the latest addition to the list of iconic busybodies in
The Trouble With Maggie Cole
. The British comedic drama, which premiered in October 2020 on THIRTEEN is
streaming
for members with the benefit THIRTEEN Passport.
Dawn French (Delicious, The Vicar of Dibley) stars as the titular character in the six-part series about idle gossip gone awry in a picturesque fishing village called Thurlbury. The self-appointed oracle of the close-knit community, Maggie Cole fancies herself a local celebrity. When a radio journalist plies her with liquor during an interview, she unwittingly spills secrets about her fellow villagers – adultery, promiscuity, mob connections, and more.
With the town reeling from "Radiogate," Maggie is desperate to make amends, especially with her best friend Jill (Julie Hesmondhalgh), a teacher whose promotion is jeopardized by Maggie's scandalous interview. There's a fine line between gossip and truth, and as Jill says, "What goes around comes around."
Binge-watch The Trouble With Maggie Cole with THIRTEEN Passport (thirteen.org/passport), our extensive, members-only, on-demand library of public television programming.