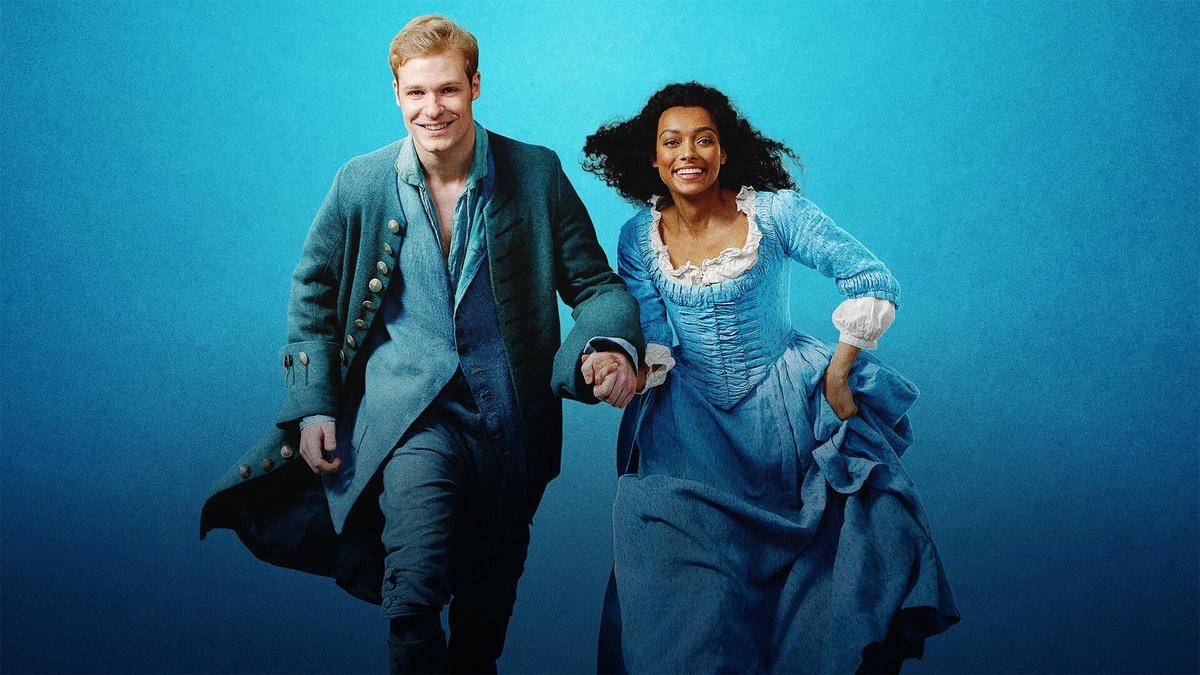 The merry month of May hits full tilt on Sunday nights with the new Masterpiece miniseries adaptation
Tom Jones,
premiering nationally Sunday, April 30 at 9 p.m. In his first major role, Solly McLeod (
House of the Dragon
) stars as Tom, who as an infant born out of wedlock, was left to the care of a wealthy widower. Can Tom overcome both society's "bastard" mark and his tendency for one-off flings to find happiness with the heiress next door, Sophia Western (Sophie Wilde,
You Don't Know Me
)?
The rom-com period drama provides a bridge to PBS for actors currently seen on other streaming outlets. James Fleet (
Bridgerton
) is Squire Allworthy, Tom's adoptive father; Emmy-winner Hannah Waddingham (
Ted Lasso
) plays the seductive, wig-up-to-here Lady Bellaston, who sets her sights on Tom; and running interference is Pearl Mackie (
Doctor Who, The Diplomat
), who plays Sophia's maid.
Rolling his eyes at 18th-century England's hypocrisies and tossing in giddy romance proved a satirical, comic hit for author Henry Fielding in 1749, when his book "Tom Jones" became a blueprint for the modern novel. From the omniscient narration to the comedy of manners – ie, extra-marital sex, hypocritical posturing, inheritance and fortune hunting – the "Tom Jones" storyline influenced future novels, like those of Jane Austen, from "Pride and Prejudice" to the unfinished "
Sanditon
."
The enduring charm within the 700-plus pages of "Tom Jones" was evident two centuries later when in 1963, the film adaption starring Albert Finney and Susannah York smashed the Oscars with 10 nominations and four wins. Now, 60 years after the Academy Award-winning film, three more generations can enjoy the four-episode adaptation on public television. All audiences can stream the episodes for two weeks starting the night of each broadcast. Members of PBS stations like THIRTEEN can binge all four episodes with the member benefit Passport, starting April 30 at 9 p.m.
"Tom Jones is the mother of all rom-coms and isn't that just what we all need after the last couple of years of misery?" says writer Gwyneth Hughes (
Vanity Fair
). "It's a story where the sun barely stops shining, where love conquers all, and at its warm heart stand a pair of young sweethearts everyone can root for. Henry Fielding's 18th-century novel is sexy and fun; it's also a dramatic rollercoaster, addressing so many modern concerns around consent, sexual equality and the pursuit of happiness. Tom and Sophia overcome enormous obstacles before finding their way home and to each other. This is a classic adaptation with a wise soul and a great big smile on its face."
THIRTEEN welcomes the diverse fandoms of Masterpiece, Ted Lasso, Bridgerton and its new prequel Queen Charlotte to laugh with and love the characters and adventures of Tom Jones.