Some attractions in the Macy's Thanksgiving Day Parade are amusingly full of hot air – helium-filled character balloons as tall as 67 feet – and others are the real deal: singers with Tony, Grammy and Oscar awards between them who are the icing on the parade's cakes, err, floats. Many of this year's vocal talents have been featured on PBS, and one even hosted TED Talks' first broadcast on PBS (thank you, John Legend!).
The 92nd annual Thanksgiving Day Parade struts its stuff through New York City beginning 9 a.m. on Thanksgiving – Thursday, November 22 – and is broadcast on NBC and Univision (in Spanish).
While devoted fans will have no trouble recognizing these stars on parade, here's our guide to those among the talents who have shared their artistry on PBS.
John Legend – Build-a-Bear float
By winning a Creative Arts Emmy this September for producing NBC's Jesus Christ Superstar Live in Concert (in which he also starred as Jesus), John Legend became one of 15 "legendary" performers to win an Emmy, Grammy, Oscar, and Tony (EGOT). He shares that elite status with three entertainment icons who have received the documentary treatment on American Masters: composer Marvin Hamlisch; writer, director and actor Mel Brooks; and director Mike Nichols.
A ten-time Grammy Award-winning R&B and soul recording artist, John Legend has performed his music for the public via PBS's Live from the Artist's Den and Austin City Limits, and shared discoveries about his ancestry on Finding Your Roots (streaming here).
In his work as a dedicated philanthropist and education advocate, Legend hosted Ted Talks Education, which publicized the work of people like Angela Lee Duckworth (the "Grit" concept), and the late inspiring educator Rita F. Pierson.
On the American Graduate Day PBS broadcast in 2017, Legend spoke about mentorship and LNRG, one of the nonprofits he supports as it connects learning to career opportunities for young people.
Pentatonix – Entenmann's Bake Shop float
The a cappella singing group from Arlington, Texas, is made up of Scott Hoying, Mitch Grassi, Kirstin Maldonado, Kevin Olusola and Matt Sallee, and you'll likely start hearing singles from their new Christmas is Here! album starting Thanksgiving weekend. The harmonious group gets to ride the float of hometown New York pride: Entenmann's Bake Shop float. Entemann's was founded in Brooklyn, NY, over 120 years ago by a German immigrant, who eventually moved the baking operations to Bay Shore, Long Island.
Pentatonix celebrated last July 4 on PBS, debuting a new medley of "Stay" and "The Middle" during A Capitol Fourth, broadcast live from Washington, DC.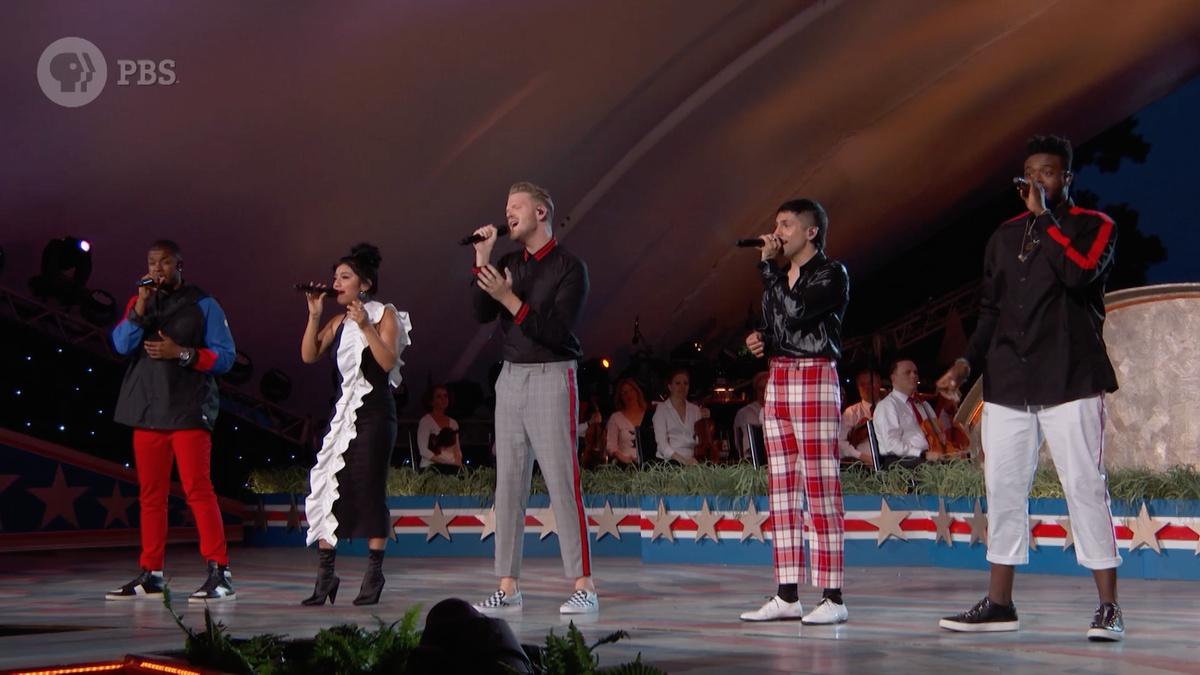 Anika Noni Rose – Sesame Street float
This Broadway veteran won a Tony Award for her featured role in Broadway's Caroline, or Change, was a star of the film Dreamgirls (playing Lorrell Robinson), is the voice of Disney's first black princess, Tiana, and is now cast for the starring role in the upcoming TNT series, Beast Mode, about real-life boxer Ann Wolfe. Anika Noni Rose crowns the Sesame Street float, which thrills us here at THIRTEEN.

On PBS, Rose appeared on Great Performances in Company, with the New York Philharmonic in a staged concert setting of the musical. In this clip, as Marta, she performs "Another Hundred People," a song about throngs of people coming and going in New York City, and the connections between them.
Rose's voice portrays the talented young playwright in the American Masters documentary
Lorraine Hansberry: Sighted Eyes/Feeling Heart. Rose was nominated for a Tony Award in her role as Beneatha Younger in the 2014 Broadway revival of Lorraine Hansberry's play A Raisin in the Sun.
Also known for her villainous role as Laverne "Jukebox" Ganner in the now-canceled hit Starz series
Power,
Rose took THIRTEEN's weekday news program MetroFocus behind the scenes of the show, which played out on the streets and penthouses of Manhattan. For an extended interview between host Jenna Flanagan and Rose, listen to the
podcast
, in which Rose talks about "Power," working as a woman of color in Hollywood, her love of Broadway and projects she'd like to work on in the future.
Tegan Marie – The Girl Scouts float
Fifteen-year-old Tegan Marie is the youngest female country singer to sign with a country music label in 45 years! The native of Flint, Michigan sang "My Guy" for Motown legend Smokey Robinson during the ceremony honoring him with the
Gershwin Prize
on PBS. As a Girl Scout herself, she picked the perfect float for the parade!
Ally Brooke – Shimmer and Shine float from Nickelodeon
Singer Ally Brooke began her career with the young, award-winning pop and R&B girl group Fifth Harmony. The group grooved along with Elmo at Sesame Street studios in 2016. Ally and her Fifth Harmony mates are all pursuing solo careers now.
Barenaked Ladies – King's Hawaiian float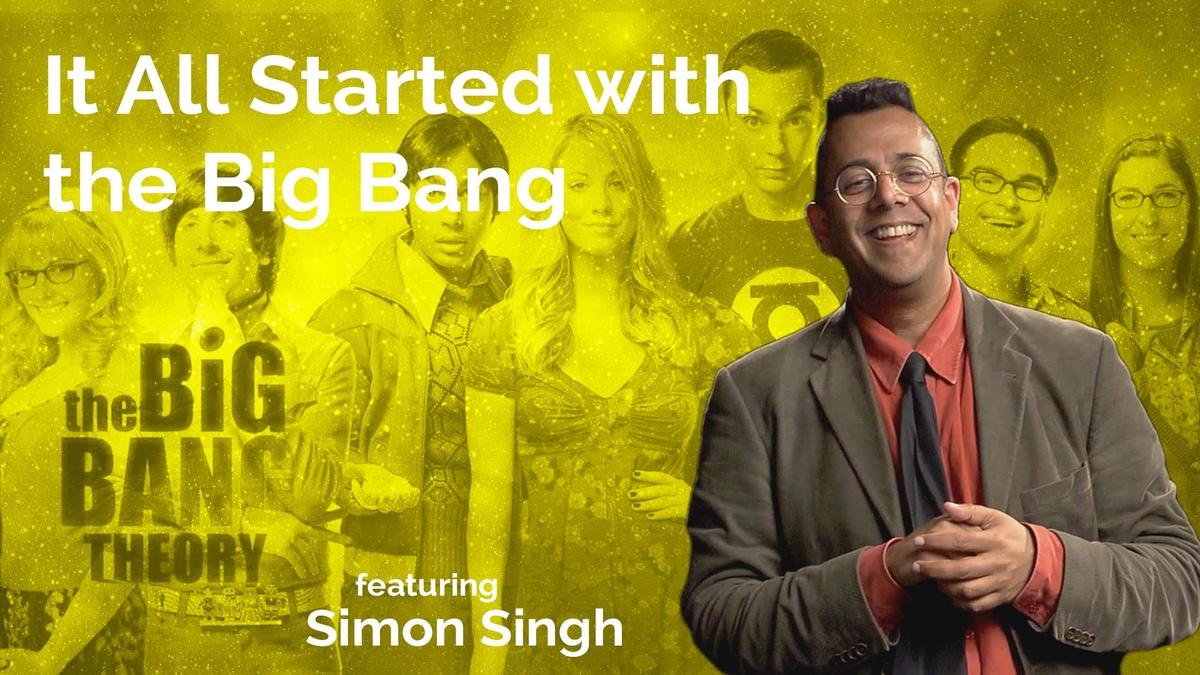 The Canadian band from Toronto has had many hits over its 30 years, and one can be heard regularly on television: the theme song to "The Big Bang." In a clip from
On the Secret Life of Scientists and Engineers
on PBS, author and theoretical and particle physicist Simon Singh proudly reveals that one of his books (
The Big Bang
) inspired the Barenaked Ladies to write
The Big Bang's
theme. We realize this is a Six Degrees of Separation connection to PBS, but the clever musical wordsmiths Barenaked Ladies did appear on Connecticut Public Television's music show
Infinity Hall Live
.
On its website, the band says they'll be performing "One Week" from Stunt during the parade.
Sugarland – Ocean Spray Cranberry Cooperative float
Jennifer Nettles and Kristian Bush make up the Grammy-winning country duo Sugarland, who collaborated with Taylor Swift on "Babe" from their recent album Bigger. They'll sweeten up the Ocean Spray cranberry float in the parade, which is also topped by the bird of the day – a turkey – and represents the 700 farmer families that make up the Ocean Spray Cranberry Cooperative that delivers cranberries to Thanksgiving tables each year!
On PBS's Front and Center: CMA Songwriter Series With Jennifer Nettles, the three-time Grammy Award winner and six-time CMA Award winner sings hits including "Love Can Go to Hell," "Unlove You," and "Drunk in Heels."
Kane Brown – Mount Rushmore float
Will he wear his trademark baseball cap? The rising higher and higher country singer Kane Brown will be on the parade's Mount Rushmore American Pride float, sponsored by South Dakota Tourism. On PBS, he's appeared in Front and Center: CMA Songwriters Series: Luke Combs and Kane Brown and is a presenter this year at the Latin Grammy Awards.