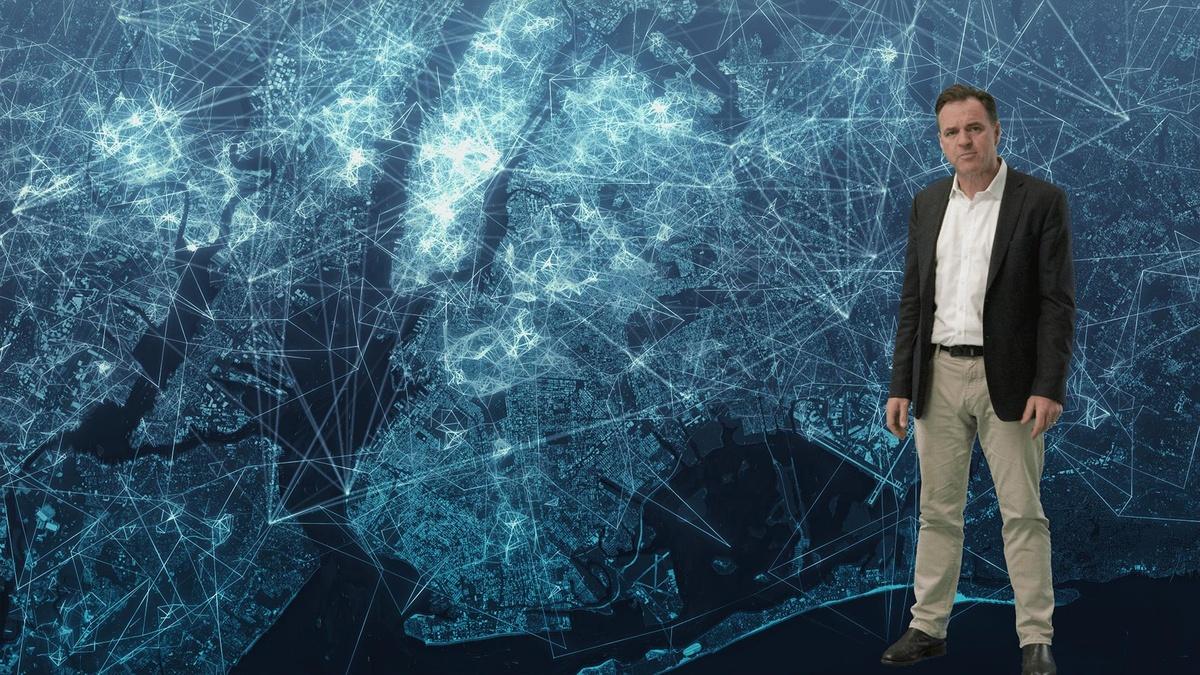 Niall Ferguson's Networld premieres on Tuesday, March 17 at 8 p.m.
Facebook, Twitter, Instagram, Snapchat. Social networking platforms like these connect billions of people each day, spreading information instantly on a global level. It's become clear that social networks are also dangerously good at spreading fake news and extreme views – and igniting information wars, something that's especially vexing in an election year.
Is getting information from social networks new, or as old as gossip? Historian and author Niall Ferguson (The Ascent of Money, Civilization) explores the fascinating history social networks in Niall Ferguson's Networld, a new three-part series based on his bestselling book, The Square and the Tower: Networks and Power, from the Freemasons to Facebook.
He begins with old-fashioned, in-person social networks from centuries past. From the Protestant Reformation and 17th-century witch hunts, through the American Revolution and the nightmare visions of Orwell's 1984, Ferguson examines the intersection of society, communication, technology, and cultural movements throughout the ages, revealing how human behavior, disruptive technology and the desire for profit can energize communication, create and destroy hierarchies, and ultimately change the world.
Networld Episodes
In three one-hour episodes airing back-to-back on March 17, Ferguson speaks with network theorists, social scientists and data analysts to unpack how social networks operate. Among those sharing insights are former Google CEO Eric Schmidt; former Facebook product manager Antonio Garcia Martinez; Stanley McChrystal, former head of Joint Special Operations Command in Iraq; and Alex Stamos, former head of security at Facebook.
Ferguson untangles important issues surrounding social media networks, viral ideas and truth. Discover how the worldwide web shifted from a decentralized, not-for-profit entity to a highly profitable network controlled by a tiny elite selling our attention to advertisers, and how our democracies may be threatened by forces that exploit and weaponize social networks.
He also draws parallels between Facebook CEO Mark Zuckerberg and business titans who influenced how people got their information, including railroad and telegraph titan Jay Gould and publishing giant William Randolph Hearst.
"In order to truly understand the influence and power of social networks, it's essential to look into the past," Ferguson says. "The advent of fake news, corporate monopolies and government interference is nothing new. Only by understanding history can we find solutions to the issues facing our new 'networld' today like information war and election interference."
Niall Ferguson's Networld will be available to stream following the broadcast via the website (pbs.org/networld) and the THIRTEEN Explore app (thirteen.org/explore). Join the conversation on social media using the hashtag #NetworldPBS.