If you've always wanted to brush up your Shakespeare, there's no time like the present! The popular PBS series Shakespeare Uncovered is streaming all six episodes of its Season 3 and is also available on the THIRTEEN Explore app through June 6. Dive into the extraordinary world and works of William Shakespeare and discover the still-potent impact his plays have today.
Like an all-inclusive playbill or the best backstage discussion, Shakespeare Uncovered digs into play elements and the history of the play itself in interviews with actors, directors and scholars, visits to key locations, clips from celebrated film and television adaptations and excerpts from the plays staged for the series at Shakespeare's Globe in London.
Hosts Helen Hunt, F. Murray Abraham, Romola Garai, Brian Cox, Simon Russell Beale and Sir Antony Sher seamlessly weave their personal passions for the Bard with history, biography, iconic performances and new analysis to tell the stories behind the stories of Shakespeare's famous plays, "Much Ado About Nothing," "The Merchant of Venice," "Measure for Measure," "Julius Caesar," "The Winter's Tale" and "Richard III."
Shakespeare Questions Answered
Each one-hour episode illuminates Shakespeare's legacy by answering the questions:
What sparked the creation of each of these works?
Where did Shakespeare find his plots and what new forms of theater did he forge?
What cultural, political and religious factors influenced his writing?
How have the plays been staged and interpreted from Shakespeare's time to now?
Why at different times has each play been popular — or ignored?
Why has this body of work endured so thoroughly?
What, in the end, makes Shakespeare unique?
The official series site is pbs.org/shakespeareuncovered.
Much Ado About Nothing with Helen Hunt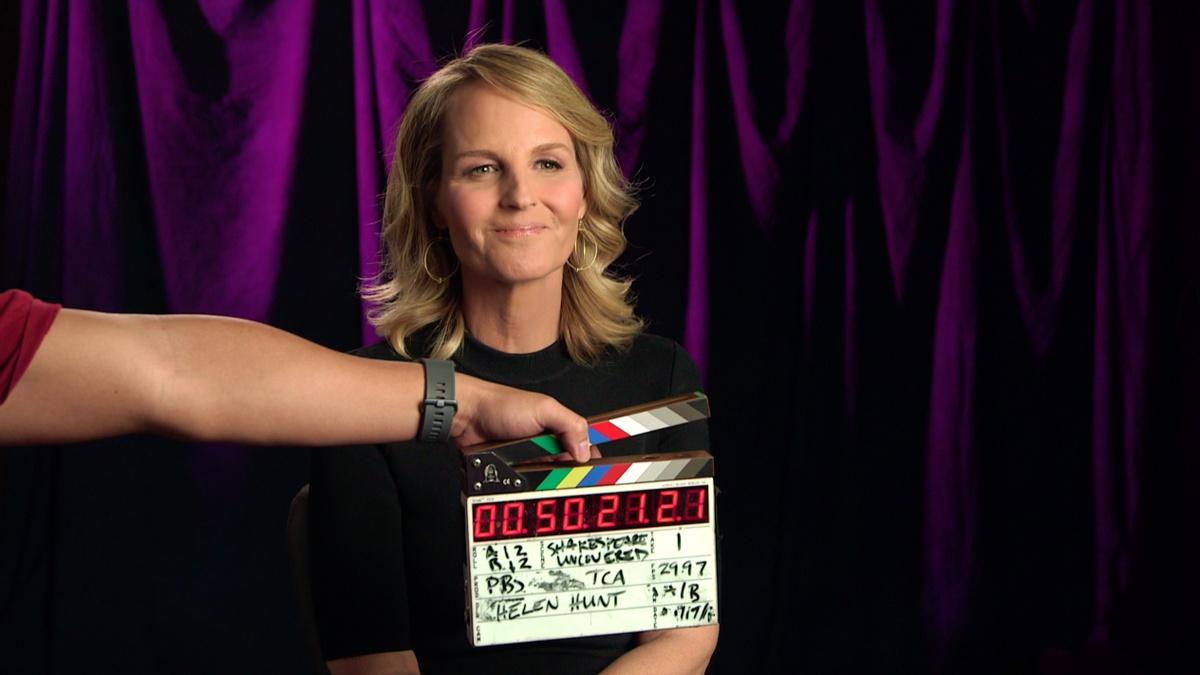 "Much Ado About Nothing" introduces one of Shakespeare's greatest super couples: Beatrice and Benedick. Like the duos in Hollywood's best-loved romantic comedies, these witty sparring partners are too busy insulting each other to realize they're in love. Shakespeare fans will be thrilled to learn what the "ado" about "nothing" really means. And
Downton Abbey
devotees can enjoy footage of Dame Maggie Smith as Beatrice in a 1967 BBC production.
"Much Ado About Nothing" is one of 13 plays that Shakespeare set in Italy, a country that was warm, sensuous and inviting for any 16th-century Englishmen writing about lovers. Claudio and Hero are the conventional lovers, too tongue-tied to speak to each other; Beatrice and Benedick are the skeptics, too busy insulting each other to realize how much they are in love. Hunt explores this exquisite comedy of comparison and contrast, as well as what the ultimate "ado" about "nothing" really means.
Helen Hunt (As Good As It Gets, Castaway) received rave reviews as Beatrice in Much Ado About Nothing at Los Angeles' Kirk Douglas Theatre. "No matter how much acting you've done, the amount of discovering and investigating that lies ahead of you in a Shakespeare play is so great," she once said.
For fans of this episode, we have some special recommendations
Enjoy a front-row seat for The Public Theater's critically acclaimed 2019 Shakespeare in the Park production of Much Ado About Nothing, filmed for Great Performances' "Broadway's Best" line-up. Tony winner Kenny Leon's (A Raisin in the Sun) contemporary production stars Danielle Brooks (Orange is the New Back, Broadway's The Color Purple) and Grantham Coleman (The Americans) as sparring lovers Beatrice and Benedick. Watch here.
Helen Hunt currently stars as an intrepid American radio reporter in Masterpiece's World War II miniseries  World on Fire, streaming now and airing Sundays at 9 p.m.
The Merchant of Venice with F. Murray Abraham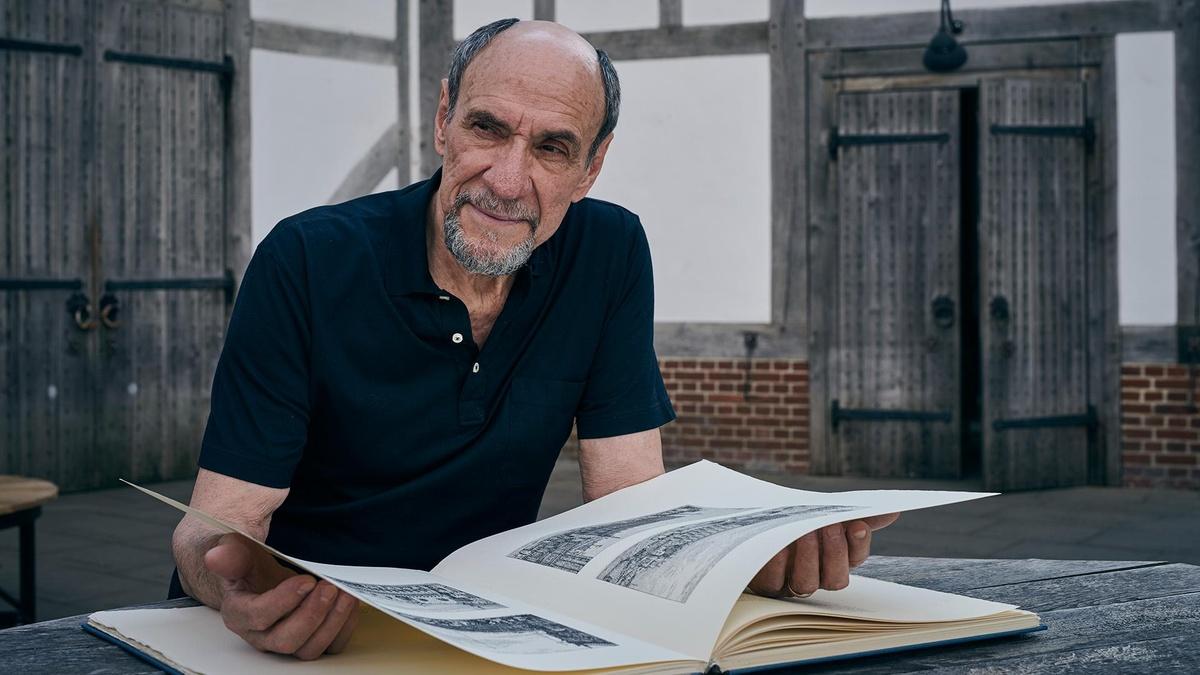 This play spotlights one of Shakespeare's most vilified characters: Shylock. Three centuries before "The Merchant of Venice" was written, England became the first country in medieval Europe to expel its Jewish population. Shakespeare probably never met a Jewish person. Abraham addresses the ubiquitous anti-Semitism that characterized Europe in Shakespeare's time. Comparing the play's Shylock to the stock Jewish villain of the day, the episode looks at the efforts over the years to interpret him as both villain and victim. F. Murray Abraham (
Homeland
) starred as Shylock in a touring production of "The Merchant of Venice."
Measure for Measure with Romola Garai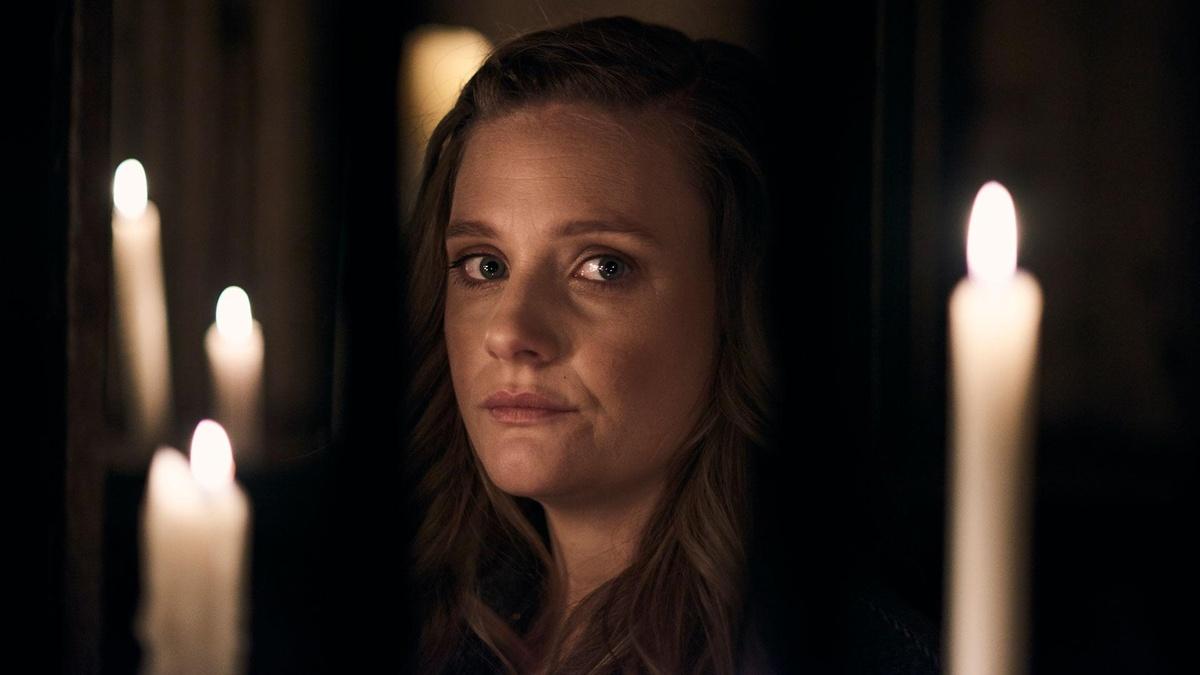 "Measure for Measure" takes an astonishingly timely look at sexual morality, hypocrisy and harassment. Shakespeare asks us to "measure" the price of liberty against the moral and social cost of libertinism. It's a play about vice, the law and sexual corruption at the highest levels and, for nearly two centuries, it was considered too racy to be produced on the English stage. Romola  Garai – who recently starred in
The Windermere Children
on PBS and wowed audiences as a 21st-century Isabella in "Measure for Measure" at London's Young Vic – reveals why there is no light-hearted happy ending in this play, but something darker and more complex. It's truly a sexual tale for our time and the #MeToo Movement.
Julius Caesar with Brian Cox
Friday, October 19, 10:30 p.m.
Shakespeare's "Julius Caesar" is a play that upholds liberty against tyranny. But what is tyranny? And who decides? Shakespeare doesn't make it simple. In order to preserve the freedom of the Roman Republic, Julius Caesar, an "over-mighty" leader, is assassinated by Roman Senators led by Caesar's friend Brutus. Caesar wanted to become an emperor. Is Brutus a traitor or a great hero and defender of liberty?
Brian Cox (HBO's Succession) explores how "Julius Caesar," for many years, was seen to represent the American experience: the birth of a Republic. The play explores how easy it is for a free republic to fall into corruption. More than that, the play challenges us to think about who or what to trust and what values we want to live by — and to look inside and wonder how well we even know ourselves.
Among those Cox speaks with is Gregg Henry, who played a Trump-inspired Caesar in The Public Theater's controversial 2017 Shakespeare in the Park production. Brian Cox's Brutus in the 1977 London National Theatre production of "Julius Caesar" remains a gold standard.
The Winter's Tale with Simon Russell Beale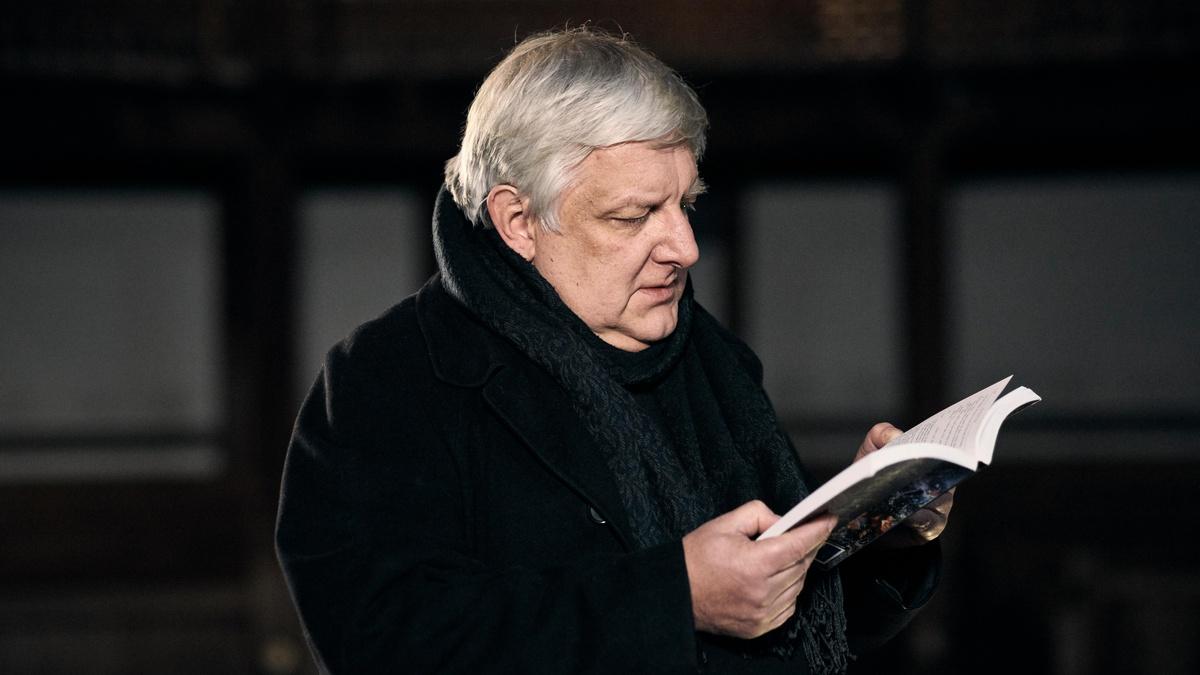 A "winter's tale" was Jacobean slang for something fanciful and unreal — a campfire story. Shakespeare's "The Winter's Tale," written between 1609 and 1611, is classified as one of his late romances. This is a play driven by passion and obsession, by the uncontrollable jealousy of King Leontes, who recklessly rejects his wife's love and accuses her of an affair with his old friend. Acting like a man possessed, he orders his friend killed and his pregnant wife imprisoned.
The play's second half, something of an idyllic comedy despite the stark and brutal first half of the play, returns the people Leontes thought he lost through one of the greatest theatrical coups of all time — a magic trick that uses no magic. In this play Shakespeare offers something for which everyone longs: to reverse time, to make amends for an irreversible mistake. Simon Russell Beale drew acclaim as King Leontes in "The Winter's Tale" at the Brooklyn Academy of Music.
Richard III with Sir Antony Sher
Shakespeare's Richard III is one of the most infamous villains of all time — and one of the most relished. Sher explains how Shakespeare created both a loathsome and brilliant manipulator, as well as a real man. Shakespeare's history play is at least as much play as history. While historians still debate the merits and vices of the real
King Richard
, there is no truly reliable evidence that he was the villain Tudor historians described; but Shakespeare's "hunchback king" is larger than life and for this reason stands for all times.
The character has been portrayed masterfully by Sher, Laurence Olivier, Ian McKellen, Benedict Cumberbatch, and many others. Sir Antony Sher gave a breakthrough performance in "Richard III" for the Royal Shakespeare Company in 1984.
Teaching Shakespeare

Teachers can enjoy classroom-ready resources to teach students about Shakespeare's plays and the themes explored in Shakespeare Uncovered. Topics include the #MeToo Movement in "Measure for Measure," racism in "The Merchant of Venice," and more. Go to pbslearningmedia.org for its free Shakespeare Uncovered video-based educational content.