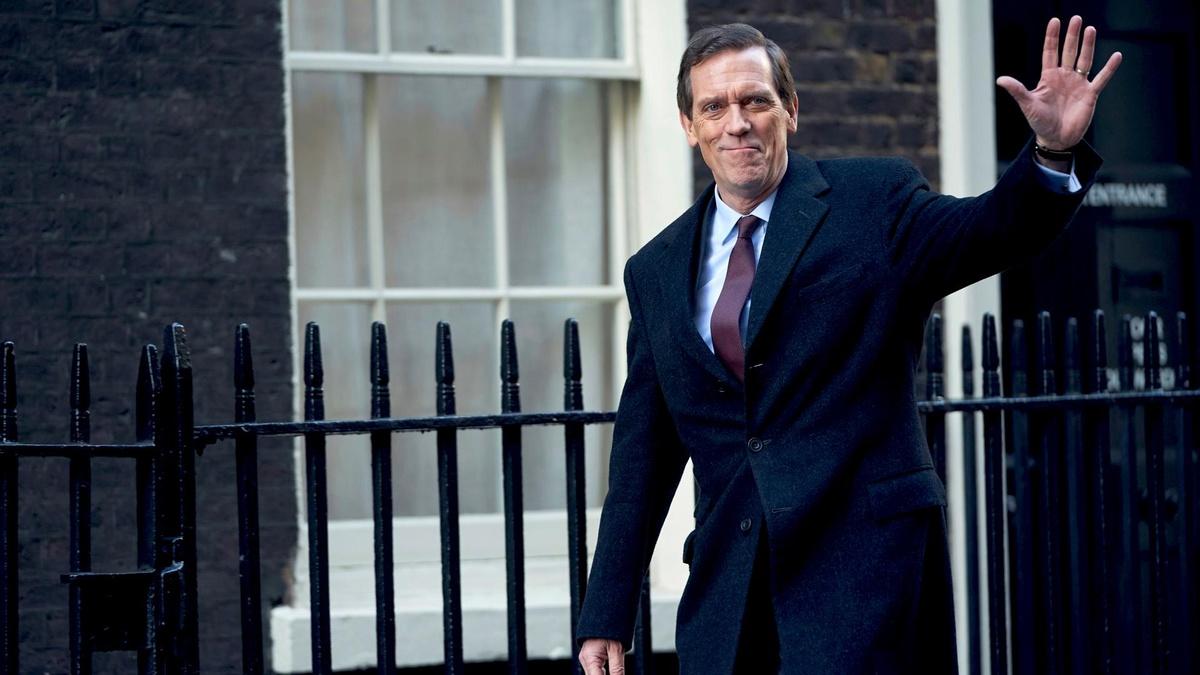 Roadkill on Masterpiece airs Saturdays at 7 p.m. on THIRTEEN (
Schedule
). Stream the four episodes of
Roadkill
with the member benefit THIRTEEN Passport.
Updated August 23, 2022.
Hugh Laurie – known for his roles as the misanthropic Dr. Gregory House in House and Senator Tom James in Veep – returns his talent to PBS to star in Roadkill, the British Masterpiece drama, written by David Hare. Laurie plays Parliament member Peter Laurence, who fully expects his star to rise. But a journalist seeking to reclaim her reputation by sinking his – and a supposed relative – threaten the ease with which he hides his personal and political secrets.
Among others, the cast includes Helen McCrory as Prime Minister Dawn Ellison; Pippa Bennett-Warner as Rochelle Madeley, the barrister who successfully defends Laurence; and Sarah Greene as journalist Charmian Pepper.
Here's what the critics say about the Masterpiece series in their reviews.
Variety
In Variety, the entertainment business news magazine and site, Rebecca Strassberg calls Roadkill a saucy political miniseries:
"What begins as a straightforward story unravels into an interconnected evening soap, better paired with gin than tea and crumpets."

"The fun lies in how the connections and vendettas continue to reveal themselves."
(If you do prefer tea and crumpets and congeniality, switch lanes to The Great British Baking Show).
The New York Times
Mike Hale of The New York Times has made Roadkill a NYT Critics Pick. Describing the main character and praising Hugh Laurie's performance, Hale writes:
"Peter Laurence may be a well-meaning, if destructively narcissistic, politician with a libertarian bent; he may be a soulless monster who doesn't care about the bodies he leaves behind, perhaps literally, as he claws his way up the government. Laurie's guarded, superbly understated performance keeps alive to the last moment the possibility that either, or both, might be true."
The Wall Street Journal
Critic John Anderson sizes up the Masterpiece audience and opens his Wall Street Journal review of Roadkill by addressing viewer expectations:
"Masterpiece" viewers will, by experience, be expecting straightforward storytelling, dramatic directness, a style-free but purposeful drive, albeit down the wrong side of the street. "Roadkill" will reward this anticipation with U-turns, detours and potholes of illogic.
The Guardian
We turn to the Guardian for a British take on the series that premiered in the UK two weeks earlier than the U.S. Lucy Mangan's review appreciates a political drama that allows an escape from Brexit and coronavirus pandemic news:
The fact that it is set in an alternative universe where neither Brexit nor the pandemic dominate each character's every thought gives this unspooling tale of greed, weakness and corruption a generic or pleasingly retro mood, depending on your take. So far, I would plump for pleasingly retro. It is good to be reminded of the enduring truths – that power corrupts, that charisma tells us nothing of a man (or woman), that political ambition is rarely purely a craving to serve the public.