"Black lives matter" can be heard across the country as activists demand justice for Black Americans killed by police and seek systemic change in law enforcement practices and funding. Institutional racism – intentional and unintentional ways that racism manifests itself in how institutions are created and managed – is being discussed by academics, advocates, and organizations. While some whites and non-Black people of color are now becoming more aware of the race-based murders and the traumatic aftermath, many Black Americans have been advocating for social justice for decades on topics such as unjust killings and police activities.
Below are a few of The WNET Group's news and public affairs programs that report on current events and present grassroots organizers, thought leaders, journalists, and those with first-hand experience of protest, law enforcement and law making.
Click for Reading Lists on Black Lives and Racism and Terms in the News
MetroFocus
MetroFocus airs weeknights at 6 p.m. (see schedule for late-night and weekends) and livestreams; listen weeknights on 88.3 WLIW-FM at 11 p.m.
June 11: Mayor Bill De Blasio's Career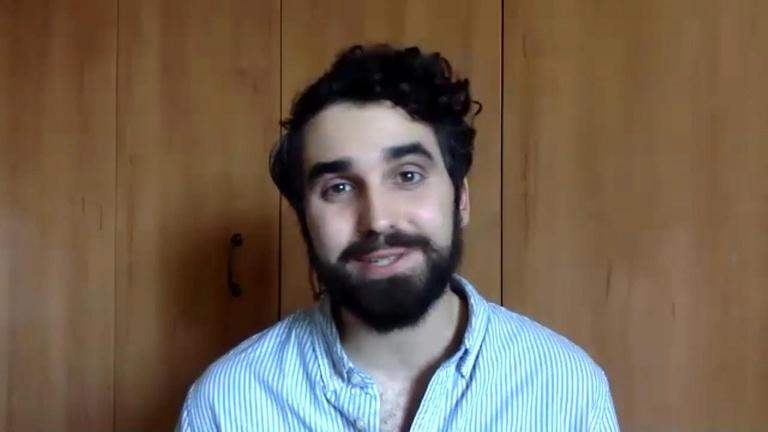 More than 200 current and former staffers of Mayor de Blasio have published an open letter criticizing his handling of recent protests and defense of the NYPD – calling his actions the latest misstep in a series of failures to reform policing in communities of color.
June 11: Dear White American Theater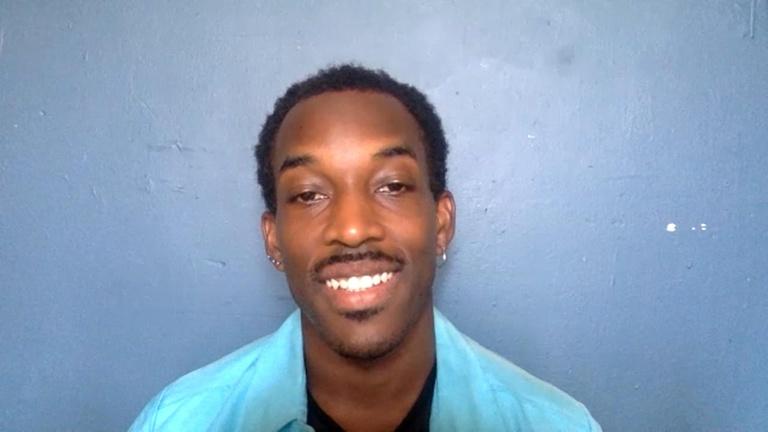 This week, more than 300 theater artists – Black, Indigenous and people of color (BIPOC) – joined that conversation in a blistering published statement addressed to "White American Theater" decrying racial injustice in their industry.
June 8: ERASE Racism of Long Island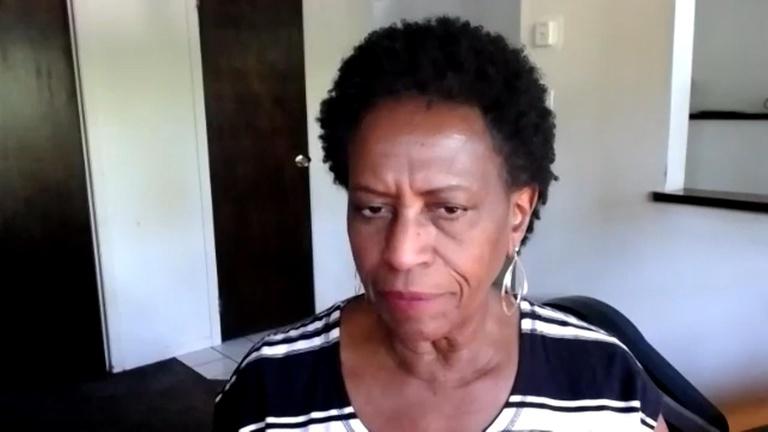 Elaine Gross is founder and president of ERASE Racism, a regional civil rights organization based on Long Island that exposes and addresses the devastating impact of historical and ongoing structural racism, particularly in housing and public school education. She says in this interview, "Structural racism creates inequality in every aspect of life and puts Black people on the lowest rung of the racial hierarchy ladder, sometimes not even considered human. It has played a fundamental role in where we live, through federal redlining and other discriminatory practices, where our children attend school, what access we have to healthy food, jobs and health care, among other things."
June 9: Brooklyn Borough President Eric Adams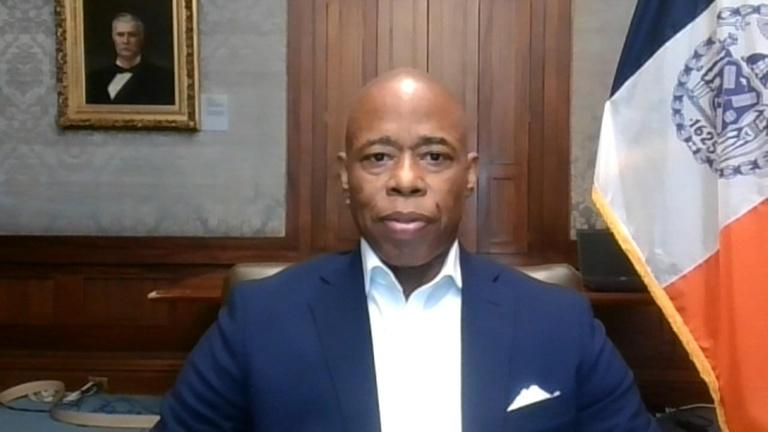 Eric Adams, Brooklyn Borough President and former NYPD officer of 22 years, speaks with MetroFocus about the city reopening, the police, and continued racial unrest.
NJTV News
NJTV News airs at 5:30 p.m. weekdays on THIRTEEN. See all air times on WNET channels.
June 16: State Orders Police to Release Police Disciplinary Records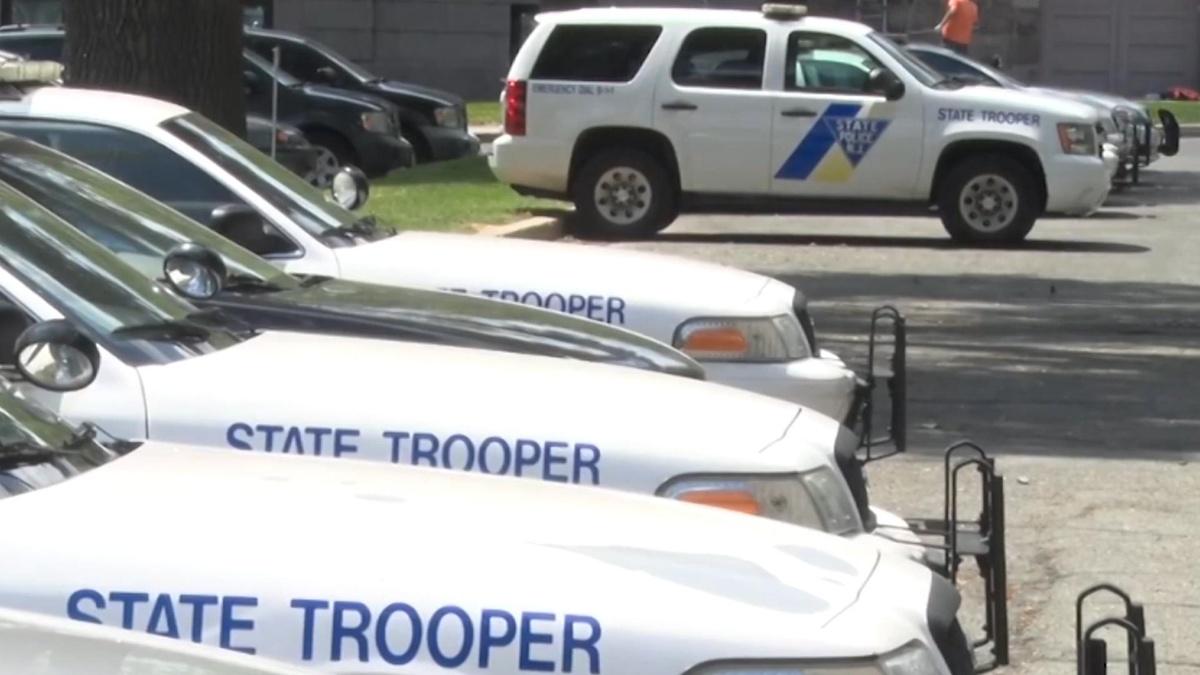 New Jersey's Attorney General has directed state, county and local police to release the names and records of officers fired or demoted or suspended for 5 days or more for serious disciplinary violations. One deadline is mid-July.
Read full article on NJTV News
.
June 15: Another Deadly Police Shooting and More Demands for Reform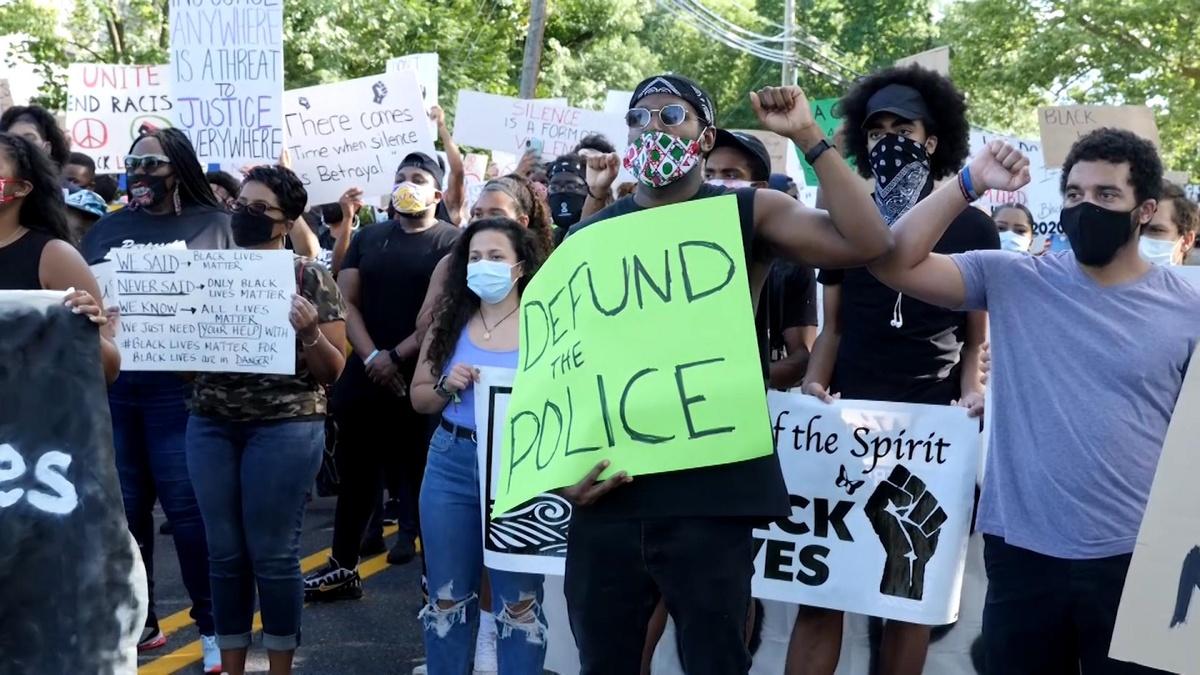 An Atlanta police officer shot a man running away from a botched arrest attempt and killed him and the protesters torched a fast-food restaurant. In New Jersey, suburbanites protested over the weekend demanding police reforms. Read the
NJTV News article
for details on New Jersey protesters' demands.
June 12: NJ State Police Superintendent on Balancing Safety with Reform
In the live series Chat Box on YouTube, Senior NJTV News Correspondent David Cruz takes questions from the public and speaks with State Police Superintendent Col. Patrick Callahan about the state of policing, community relations, and what needs to change as calls grow to defund the police. Read the accompanying NJTV News article and see the Chat Box series.
June 12: Activists Call for Civilian Complain Review Boards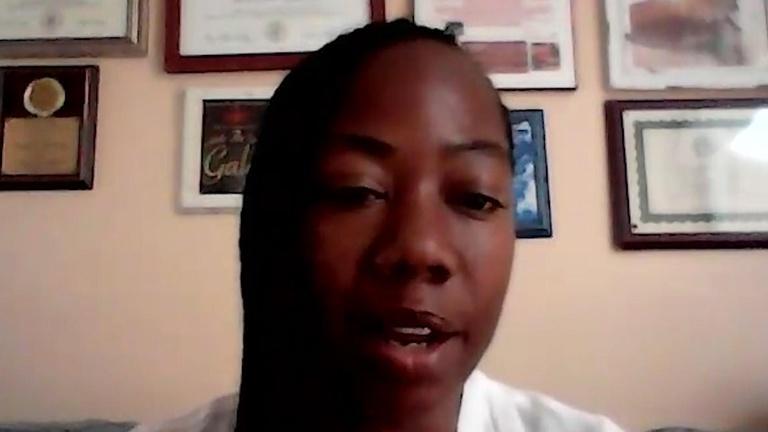 Newark Mayor Ras Baraka has been at the front of the front lines on the issue of police reforms and it's his administration that has taken the fight for a Civilian Complaint Review Board all the way to the State Supreme Court. It's a case that many cities are looking at right now for a signal. But many activists are feeling the fierce urgency of now and saying there is no time to wait for a sign from the court. Read the full NJTV News article.
June 10: Former Police Chief on the Defund the Police Demand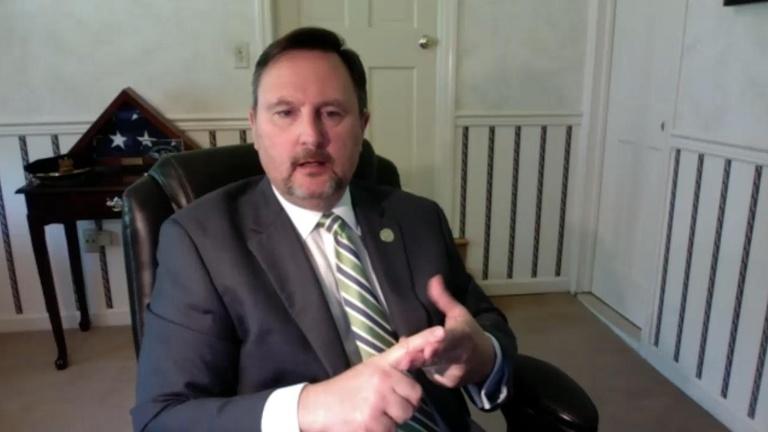 Former Bergen County Police Chief and current adjunct professor at the John Jay College of Criminal Justice Brian Higgins joins Senior Correspondent Briana Vannozzi to address the call to defund the police.
June 9: NJ Attorney General Invest trooper shooting that killed driver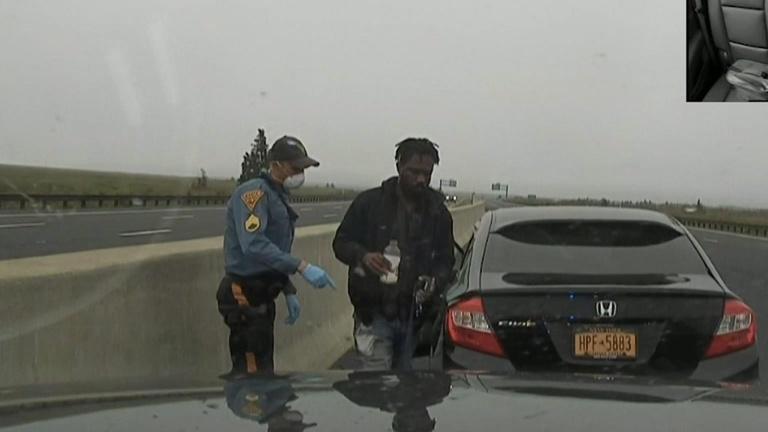 A state trooper sergeant stopped 28-year-old Maurice Gordon of New York for speeding at 110 miles per hour on the Garden State Parkway, two days before the Minneapolis killing of George Floyd. When the man defied the trooper's order to stay in the car, they scuffled and the trooper shot and killed Gordon.
PBS NewsHour
PBS NewsHour is broadcast weeknights at 7 p.m. and weekends at 6 p.m. and streams live. Listen to half-hour broadcasts on 88.3 WLIW-FM weeknights at 6 p.m..
June 16: Will Trump's Executive Order Force Change in U.S. Policing?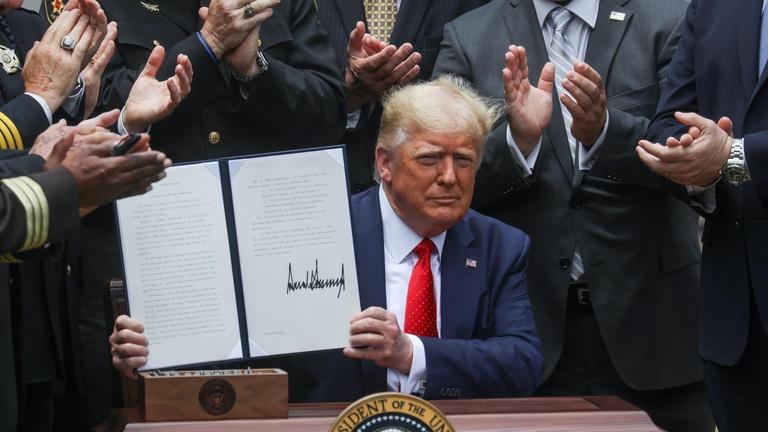 On June 16, President Trump signed an executive order on policing, amid growing calls for reform and racial justice. While the measure represents Trump's most significant action on policing since taking office, many experts say it won't compel police departments to make major changes. Yamiche Alcindor joins Judy Woodruff to discuss the details as well as Trump's meeting with grieving families.
June 16: Breonna Taylor's Killing and Police Treatment of Black Women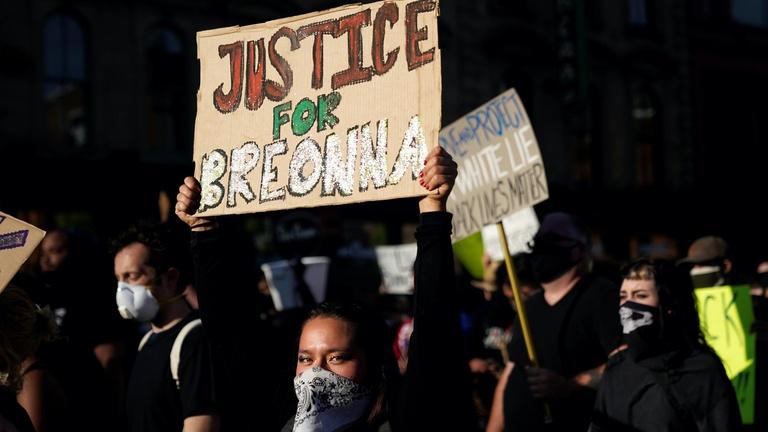 Before the killings of Rayshard Brooks in Atlanta and George Floyd in Minneapolis, another major city was angered by the death of a Black American at the hands of police. Breonna Taylor was fatally shot in her own apartment in March by officers serving a drug warrant. They are currently on administrative leave. John Yang talks to Andrea Ritchie of the Barnard Center for Research on Women.
June 16: Two Views on Police Use of Force in Killing of Rayshard Brooks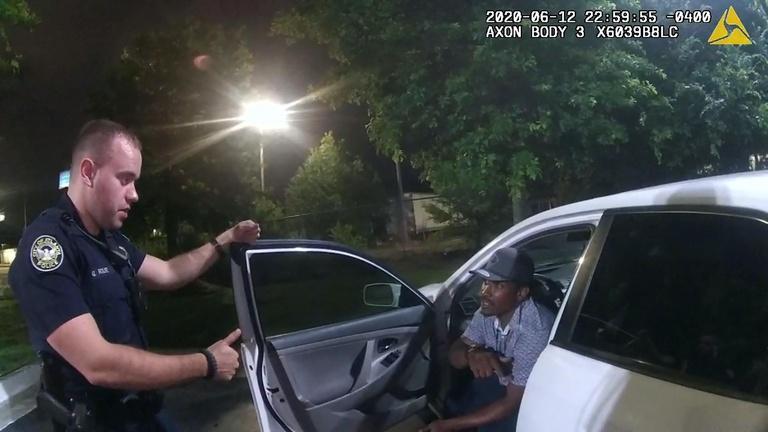 Rayshard Brooks' shooting death at the hands of Atlanta police has added new fuel to the national conversation and protests over use of force. The encounter began calmly but escalated when officers tried to arrest Brooks for driving under the influence. Judy Woodruff talks to Georgetown University Law Center's Paul Butler and retired police officer David Thomas of Florida Gulf Coast University.
June 15: How Minneapolis Wants to Reimagine the Future of Policing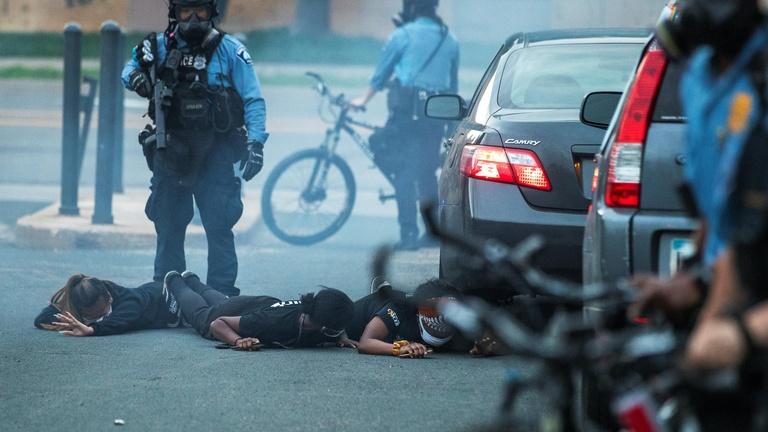 Since the killing of George Floyd at the hands of Minneapolis police officers, calls have grown for that city to overhaul its police department. Now, the effort to "dismantle the police department as we know it" has gained the support of a majority of city council members. What does that mean in terms of actual policy? Special correspondent Fred de Sam Lazaro reports.
June 14: An Activist's Firsthand Account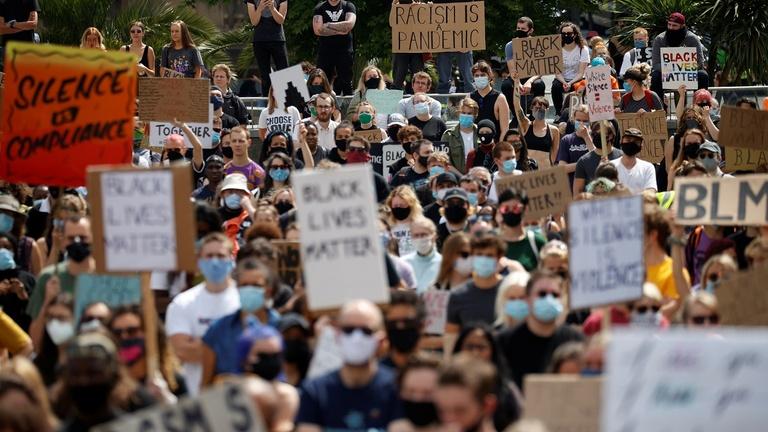 Ongoing protests demanding police reform and racial justice continue to spread around the world after the death of George Floyd in Minnesota last month. Isaac Bryan, a civil rights activist and director of public policy at UCLA's Bunche Center, gives his first hand account of what it means for him to be part of this pivotal moment in history. It's part of KCET's series "I Was There."
June 11: Chinatown Block Watch


Chinatown is typically a vibrant and bustling staple of New York City. But as a result of the coronavirus pandemic, the area became a ghost town, and Asian Americans there experienced xenophobic attacks. In response, longtime resident Karlin Chan created a neighborhood community patrol to keep everyone safe. Chan offers his Brief But Spectacular take on the Chinatown Block Watch.
June 9: Race in the U.S. Military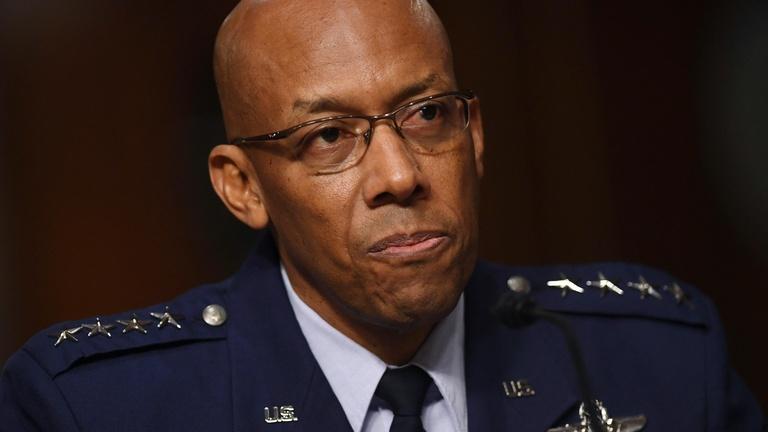 George Floyd's death and ensuing mass protests over police treatment of Black Americans have sparked new calls to improve race relations within the U.S. military. On Tuesday, the U.S. Air Force made history by confirming the first African American chief of a military service. Nick Schifrin reports and talks to retired Major General Dana Pittard and retired Brigadier General Remo Butler.
June 9: Cory Booker on How the U.S. Should Reform Policing


While "defund the police" has become a demand of Black Lives Matter activists and some of the thousands of protesters across the country, Democrats on Capitol Hill are considering a different set of reforms. Sen. Cory Booker, D-N.J., is one of the sponsors of a new bill, and he joins Amna Nawaz to discuss the "common sense" police reforms he advocates and how to heal American society.
Amanpour and Company
Amanpour and Company airs Monday – Friday at 11 p.m.; repeats at 4 p.m. Watch broadcast or livestream.
June 15: How to Make Policing Less Deadly and Less Racist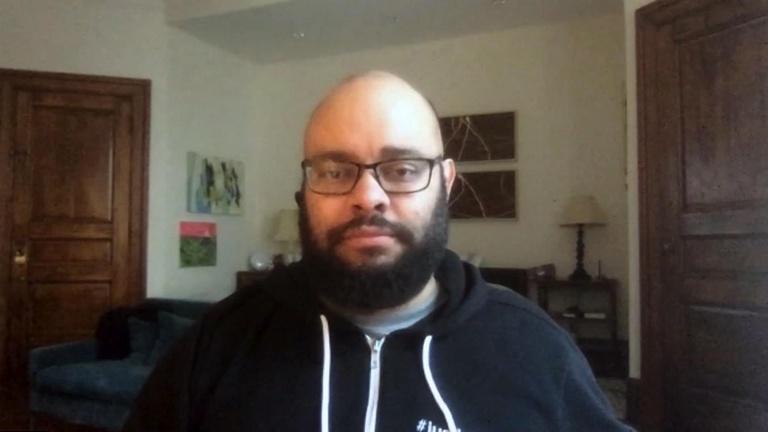 Phillip Atiba Goff is a leading scholar on law enforcement and race. He's a psychologist and CEO of the Center for Policing Equity (CPE), a think tank that collects and analyzes data to better understand police behavior and fight implicit bias. He tells Michel Martin how CPE is working in collaboration with law enforcement and communities to help make policing less deadly and less racist.
June 12: White Fragility, Extended Interview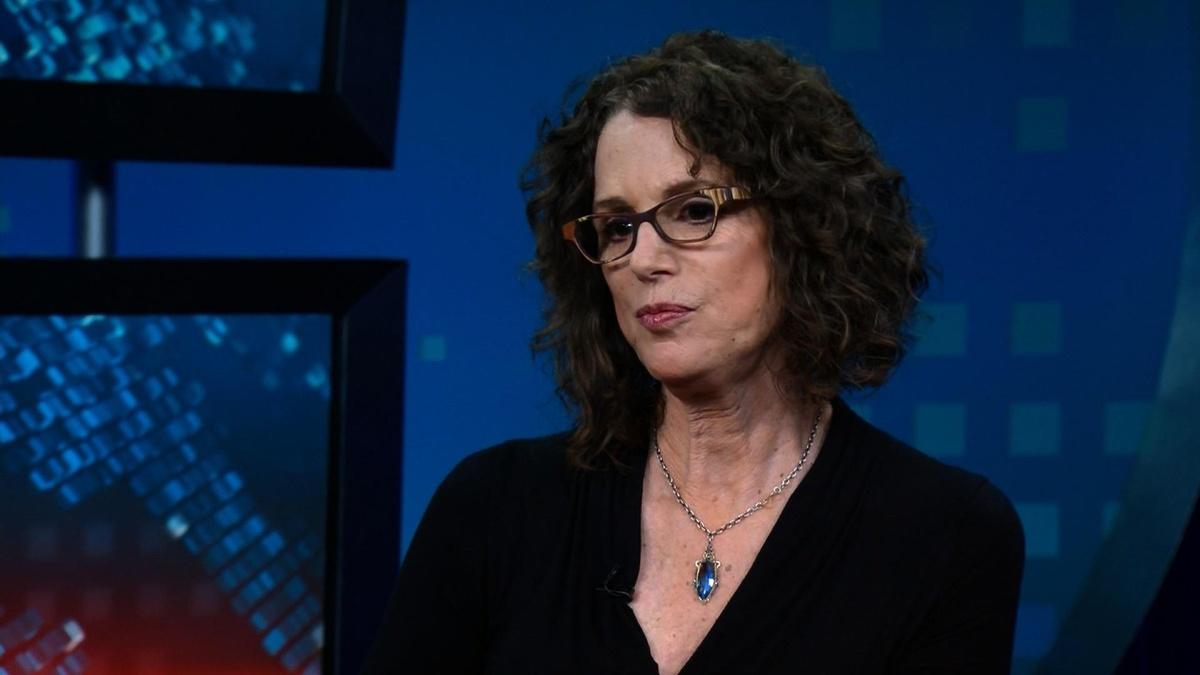 When it comes to racism, most white people have the same visceral reaction: "I'm not a racist." But Dr. Robin DiAngelo argues that's not true. Her 2018 book
White Fragility
digs into unconscious bias–and why white people are so defensive when it comes to talking about race. As the book returns to the bestseller list, we are airing an extended cut of her 2018 conversation with Michel Martin.
June 11: Christian Cooper, Central Park Bird Watcher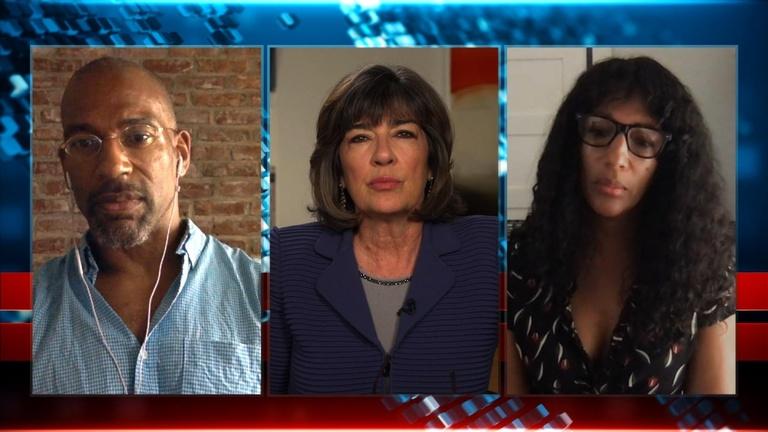 The viral video of bird watcher Christian Cooper being threatened by a white woman in Central Park showed, as former Massachusetts governor Deval Patrick said, that the woman understood that with one call to police, she could "rain hell down on the life of a Black man." To discuss what the incident represents and what needs to change, Christiane speaks with Cooper, alongside his sister Melody, who posted the original video.
June 11: Dyson: White People Need to Confront Truths About Racism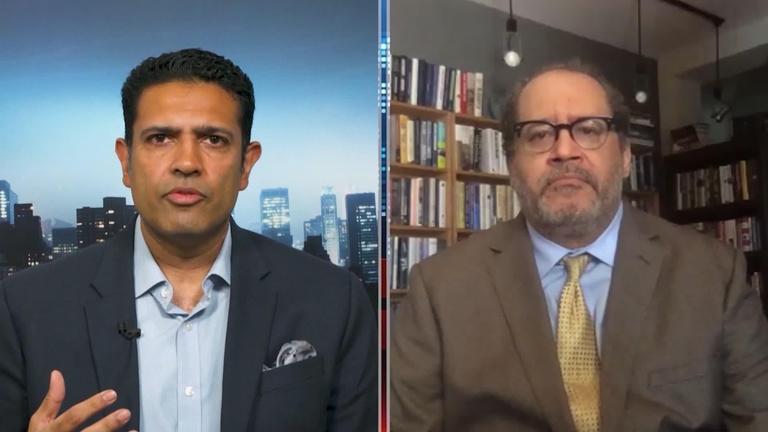 Michael Eric Dyson is a professor of sociology at Georgetown University who has written extensively about race relations. In 2017 he authored "Tears We Cannot Stop: A Sermon to White America," which calls on white people to confront uncomfortable truths about racism – as he explains to Hari Sreenivasan.
June 10: Ret. Admiral Mike Mullen on Protest Response: "I Cannot Remain Silent"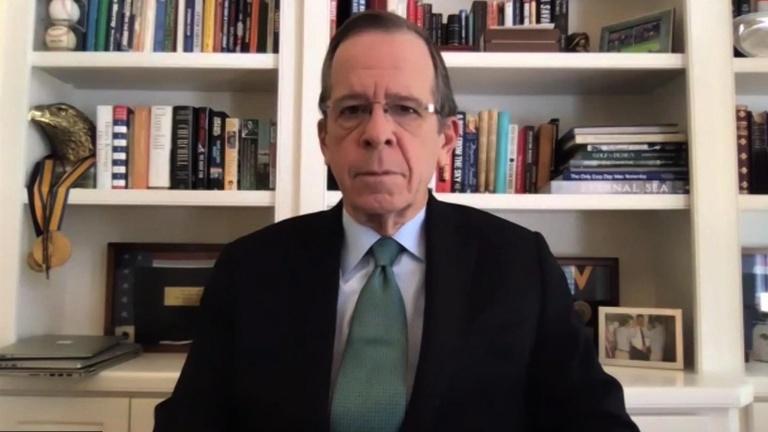 In a stunning rebuke of the elected Commander in Chief, several generals – from James Mattis to John Kelly – have taken a stance against the president's handling of this crisis. But it was retired Admiral Mike Mullen, former chair of the joint chiefs of staff, who started this public conversation with an article titled "I Cannot Remain Silent." He tells Walter Isaacson why he felt compelled to speak out.
June 10: Republican Congressman Mike Johnson on Reform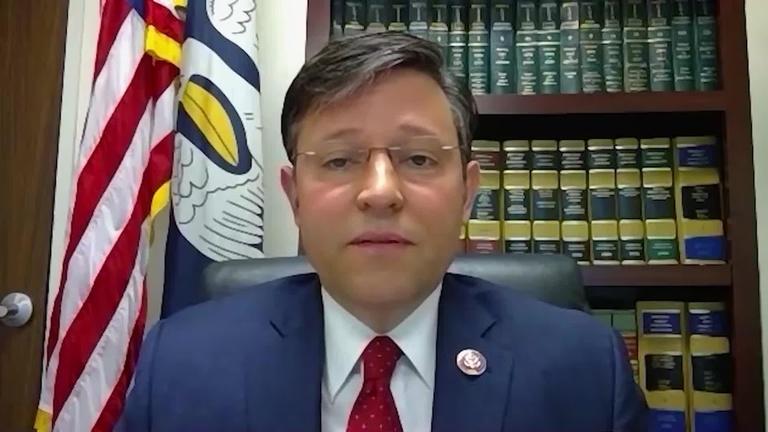 Republican Congressman Mike Johnson is joining the chorus of debate on the overhaul of policing and other American institutions — while still remaining a firm supporter of President Trump. He speaks with Walter Isaacson about racial tensions in America, as well as his own personal story of adopting an African American child 20 years ago.
Reading Lists on Black Lives and Racism
PBS NewsHour Institutional Racism Reading List
Books, podcasts, films, articles and other resources can serve as a starting point for people who wish to become better allies in the fight for racial justice and equality by engaging with the work of Black writers and scholars and learning about forms of oppression in the U.S. PBS NewsHour offers its Institutional Racism Reading List
Schomburg Center for Research in Black Culture Black Liberation Reading List
For 95 years, the Schomburg Center for Research in Black Culture in Harlem – part of The New York Public Library – has preserved, protected, and fostered a greater understanding of the Black experience through its collections, exhibitions, programs, and scholarship. In response to the uprisings across the globe demanding justice for Black lives, the Schomburg Center has created a Black Liberation Reading List.
WNET Education Anti-Racist Resources
Now is a crucial time to think about how we're teaching children – and ourselves – to combat racism. See its growing list of resources from PBS and trusted partners can be used as tools to support anti-racist learning and growth.
Terms in the News
What is Black Lives Matter or BLM? Black Lives Matter is a protest chant in response to anti-Black violence and murders, and an actual movement and nonprofit organization started in 2013 by activists Alicia Garza, Opal Tometi and Patrisse Khan-Cullors. You can learn about the history of the movement, here.
What does Defund the Police mean?  To some it means abolishing the police and establishing alternate means to provide public safety. Others want the reform of police departments by de-militarizing them, limiting the scope of their activities, and decreasing law enforcement budgets in order to fund housing, education, or healthcare in communities. Shifting the responsibility of current police tasks would require re-allocating funds to other social agencies, hence defunding the police.
What is Juneteenth? Juneteenth is observed on June 19 and commemorates June 19, 1865, when Union general Gordon Granger read federal orders in Galveston, Texas stating that all previously enslaved African Americans were free, two-and-a-half years after The Emancipation Proclamation was signed. It is the oldest national commemoration of the ending of slavery in the United States.
New York Governor Andrew M. Cuomo issued an Executive Order on June 17, 2020, recognizing Juneteenth as a holiday for state employees. The governor will also advance legislation to make Juneteenth an official New York State holiday next year.
See a 2020 Juneteenth special created by six Black museums across the country, and learn ore about Juneteenth on PBS.org.
---
In addition to the television programs mentioned above, PBS series such as Independent Lens, POV, American Experience and Reel South frequently address social and political issues in America.
For upcoming broadcasts and streaming programs related to race, justice and inequality in America, see this blog.