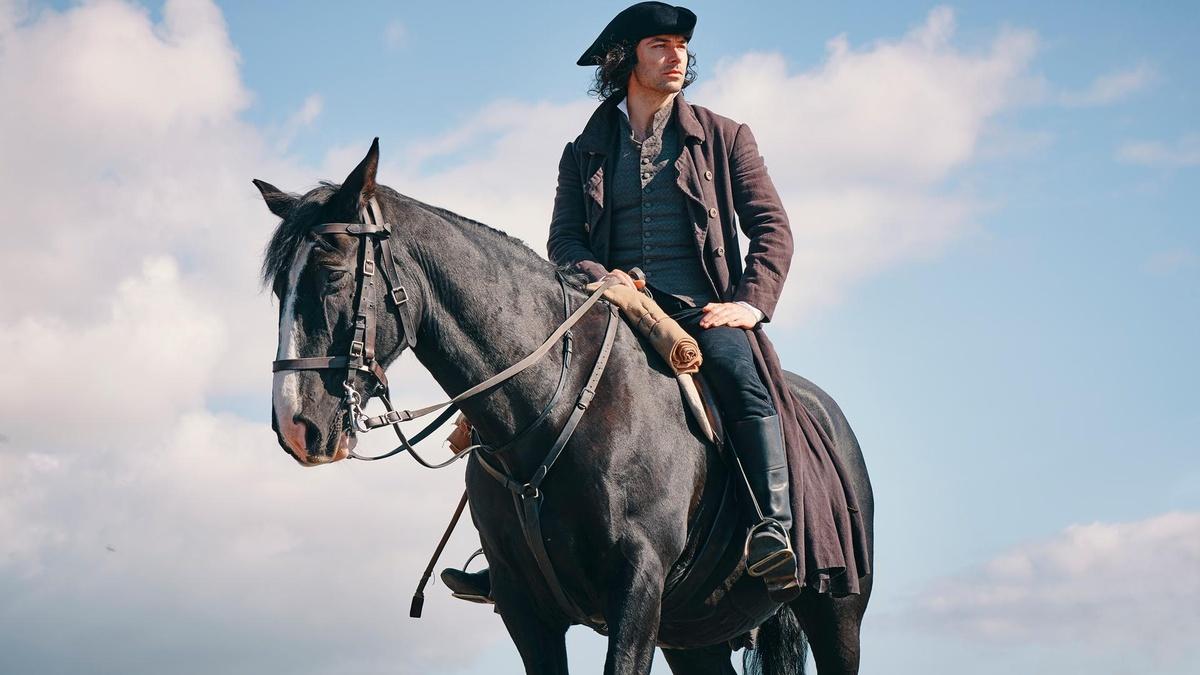 With that tangle of hair, we rarely see the scar on Ross Poldark's cheek anymore, and even Demelza has yet to learn how the war wound came upon her husband's handsome face. It's a mark of his service to the British Crown during the American Revolution, but he's never spoken of its origins.
Masterpiece's Poldark Season 5 opens with our protagonist lying still on a Virginia battlefield, his cheek bearing an angry red slash like a check mark from a revolutionary. It's a flashback to 1781: British Colonel Ned Despard orders medic Dwight Enys to save the life of the valiant redcoat. The series cuts to 1800 and Poldark's former superior re-appears as a persecuted friend whose problems will endanger Ross' life this final season.
True History in Poldark Season 5
Season 5 includes pivotal figures and events in British history and looks beyond Cornwall's mines to other natural resources of great value.
Mahogany Trade on the Mosquito Coast
Among the twists of Season 5 is the preoccupation with British settlements along the Mosquito Coast of Honduras. This area of the Miskito Kingdom in Central America was a protectorate of Great Britain for most of the 18th century. With mahogany wood furnishing all the rage on the best 18th-century estates, there was money to reap from tree plantations, where the cost-efficient labor pool was not poor Cornish miners, but enslaved people of African ancestry.
The collision of business and politics in British Honduras has repercussions in Poldark's London and Cornwall, especially for the real-life figure Edward "Ned" Despard, a military star turned suspected enemy of the Crown. After leading British armed forces against the Spanish along Central America's Caribbean coast, he was rewarded with the position of Superintendent of British Honduras (today's Belize). His abolitionist stance earned him enemies, and he was recalled to London and imprisoned (more on the series' feisty Ned Despard, below).
Assassins and Jacobins
Assassination Attempts
The most precarious day in the life of King George III (1738 – 1820) was May 15, 1800, when he was the object of two assassination attempts. The season opener dives into James Hadfield's attempted murder by gunshot at the Theatre Royal, Drury Lane in London. A former soldier who suffered severe head injuries and delusions, Hadfield believed that were he to be killed by the British government, it would hasten the return of Jesus Christ to earth.
Lawyer Thomas Erskine led a defense of insanity, which won Hadfield's acquittal. Instead, he was sentenced to life in asylums. The era's ineffectual and brutal treatment of mentally ill patients will be revealed this season in the storylines of the bereaved George Warleggan and advocate Dr. Dwight Enys. (A good part of the thriller The Woman in White, set in the mid-1800s, is devoted to mental illness).
Anti-Monarchy Jacobins
At an anti-slavery gathering in Episode 1, we see the new character, Kitty Despard – a former slave and Ned Despard's wife – giving a rousing abolitionist speech. "They'll be calling her Jacobin next," mutters Poldark, who agrees with her politics, but worries for her safety. Jacobins were sympathizers with the French Revolution against its monarchy (1789–99), and some supported that revolution's Reign of Terror, too.
In Season 5, the Despards, Poldark and others must be careful not to have their opinions or actions appear to threaten the English monarchy.
Poldark Characters and Storylines of Season 5
If you're joining the series for the first time or just didn't bring your memory with you, here's helpful background on longtime characters, plus a recap of roles introduced in Poldark Season 5.
Series Regulars
Ross Poldark and Demelza Poldark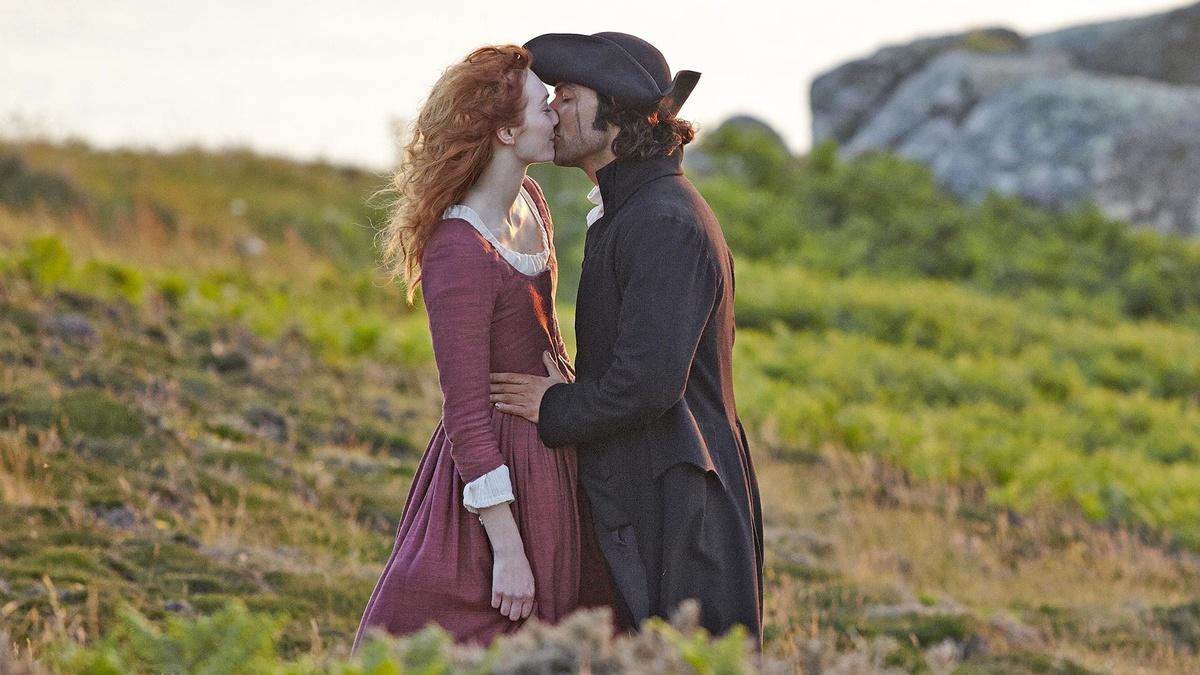 As strong as their marriage appears in Season 5, it's been no fairytale romance. Ross Poldark (Aidan Turner) and Demelza Carne Poldark (Eleanor Tomlinson) put aside social taboos and persevered through marital infidelities to forge their strong partnership and love. The highlights reel above is the perfect recap of their imperfect relationship.
Ross took the neglected "urchin" Demelza in off the streets as a servant, she skillfully managed his household (a sizable cottage called Nampara), the two attractive and justice-minded people fell in love, endured the death of a child, and fought to preserve their love and respect for one another.
As a man of the world, the series' namesake elevated himself from owner of Wheal Leisure Mine to MP in Parliament in Season 4, defeating his rival George Warleggan for the seat.
The Warleggan Family: It's Complicated
Newcomers deserve some explanation of why George Warleggan (Jack Farthing) resents Ross, and turns a cold shoulder to his step-son Geoffrey Charles (Freddie Wise) and his own wavy-haired brunette boy, Valentine (Woody Norman). The sniveling villain of the series, George has been the rival of Ross in love, the mining business and politics (but he's not only an MP, he's knighted!). In Season 5, he is still mourning the death of his wife, Elizabeth (Heida Reed), who died after giving birth to their daughter in the Season 4 finale.
George loved Elizabeth, but nursed many insecurities about their marriage because of her prior relationships with the Poldark cousins.
Elizabeth and Ross were destined for marriage before Ross disappeared into the American War of Independence. After two years with nary a word, she married Francis, Ross' cousin. The awkwardness of Ross' return to Cornwall was a theme of Season 1. Elizabeth and Francis went on to have their son, Geoffrey Charles, and Ross and Francis managed to run a mine together.
Even after Francis died in Season 2, the smoldering love of Ross and Elizabeth had no outlet. By then, Ross had wed his former maid, Demelza. In desperate need of financial support, Elizabeth reluctantly accepted George Warleggan's proposal. But before marrying George, Elizabeth and Ross consummated their love, which resulted in the birth of Valentine.
Valentine's hair and his arrival after eight months of marriage to Elizabeth have always led George to strongly suspect Ross is the biological father.
The person we see most by George's side in Season 5? Cary, George's equally icy uncle.
Morwenna Carne and Drake Carne
Demelza's younger brother Drake Carne (Harry Richardson) and Morwenna Carne (Ellise Chappell) faced several obstacles before they could wed. She first arrived on the Cornish coast in Season 3, when George Warleggan summoned her – a cousin of Elizabeth – to serve as his step-son's governess.
The PTSD Morwenna exhibits whenever her husband Drake touches her is the result of the abuse she suffered from the first man she married in the series, the late Osbourne Whitworth. That horrible forced marriage produced a son whom Morwenna is unable to see due to the spite of her former mother-in-law, who cares for him.
Dr. Dwight Enys and Caroline Enys

The romance – with all its rocky fits and starts – of Dr. Dwight Enys (Luke Norris) and Caroline Penvenen Enys (Gabriella Wilde) dates back to
Poldark
Season 2 (cut to the chase in our
Season 2 finale recap
). The couple has been through a lot, including losing their infant daughter. Dr. Dwight is the voice of reason in Season 5 as he tries to keep Poldark safe from all manner of harm, and advocates humane treatment for those suffering from depression and worse mental afflictions.
New on Poldark Season 5
Ned Despard and Catherine (Kitty) Despard
Ned Despard (Vincent Regan) is a colonel turned governor of British Honduras, and despite his lofty ranks, he's even more hot-headed and impulsive than his dear friend and comrade, Ross Poldark. The Anglo-Irishman is a true part of British history (see the history note, above), and so is his equally strong wife, Kitty Despard (Kerri McClean).
He's been accused of acting against the Crown's interest abroad and is thrown in jail until someone proves him innocent. His wife Kitty has been by his side as much as possible since her days as his maid (she and Demelza are fast friends). Not only is she well educated, she is a talented public speaker on behalf of the abolition of slavery, and an effective ally in finding help for her imprisoned husband. Nevertheless, she endures racist scorn and slights at private events and while out in public.
Ralph Hanson and Cecily Hanson
Ralph Hanson (Peter Sullivan) is a morally repugnant, wealthy mahogany merchant from British Honduras who is happy to see Ned Despard imprisoned, but is he part of the conspiracy against Ned? Just as Ned has teamed up with Poldark, Hanson seeks out a local partner to forward his interests. He chooses wealthy George Warleggan as an investor and political ally and hopes the widower will marry his daughter Cecily to seal permanent financial backing.
Cecily Hanson (Lily Dodsworth-Evans) is the self-assured 16-year-old daughter of Hanson, and she can't stand him, even though she's lived apart from him in England for the second half of her young life. Cecily is fiercely independent and an abolitionist, which clashes with her father's slave-labor business model. The mother she admired is dead, and that similar loss is part of what draws her to her admirer, Geoffrey Charles.
---
New episodes of Poldark – Masterpiece Season 5 air and stream on PBS Sundays at 9 p.m., September 29 through November 17. Stream past seasons of Poldark and all of the final season now with the member benefit THIRTEEN Passport, or catch up with our British Telly Dish Poldark recaps, starting with Season 1.