The stories of families struggling financially (Parasite), factory workers attempting a comeback (American Factory), the mentally ill or drug dependent (Joker and Judy), and those thrown into a state of war and oppression (1917 and JoJo Rabbit) grip at our heartstrings and often our own life experience. We hold our breaths wondering how the protagonists will fare.
When it comes to the stories being told, many of the films, series, and interviews on THIRTEEN are a perfect match for those interested in Oscars material.
Parasite
Best Picture, Best Director, Best Original Screenplay, Best International Feature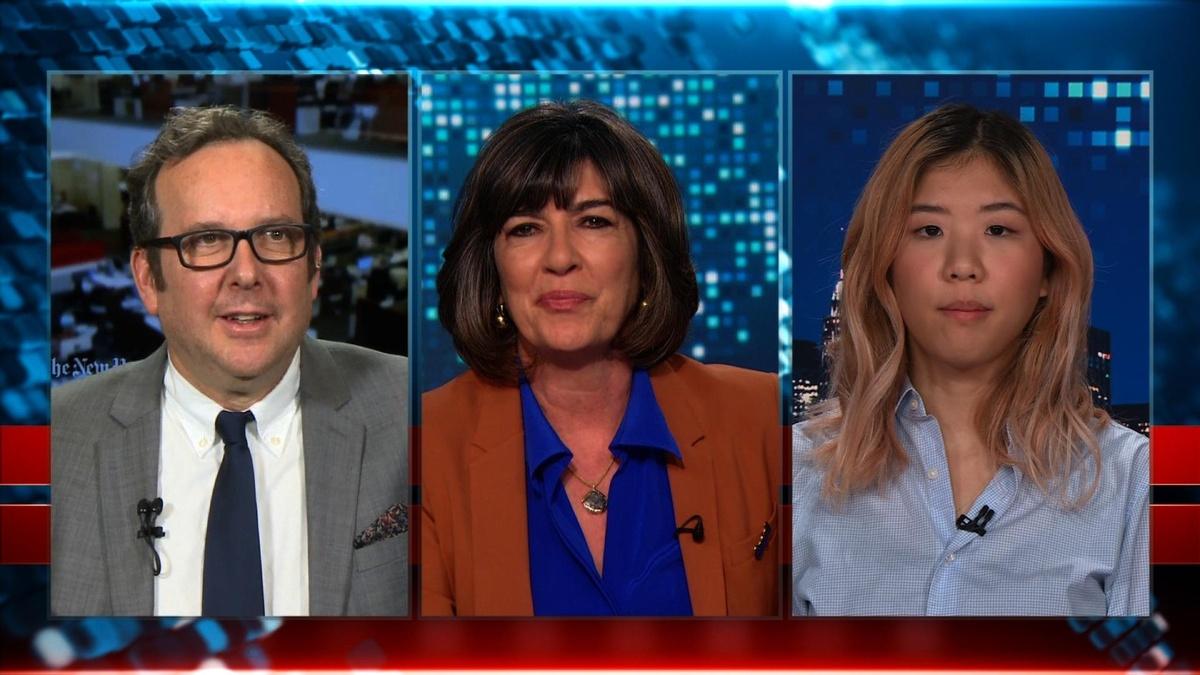 The surprise winner of Oscars night was
Parasite
by Bong Joon-ho, the first foreign language film in 92 years to win Best Picture. On the nightly news program
Amanpour and Company
, Christiane Amanpour speaks with
New York Times
critic A. O. Scott and entertainment reporter Karen Han – whose eurphoric reaction to Bong's win went viral on Twitter.
Watch them discuss the historic win
.
If you savor edgy foreign-language productions, become a member of THIRTEEN to stream the dramatic series Modus (Swedish), Line of Separation (German), Thou Shalt Not Kill (Italian) or Professor T (Belgian).
Though we have no Korean language drama on PBS, we do offer a documentary on what to many Americans is a first reference point for Korea: The Korean War.
Korea: The Never-Ending War sheds light on a geopolitical hot spot. The film — narrated by Korean-American actor John Cho — documents the post-1953 conflict and global consequences.
Little Women
Best Costume Design
British costume designer Jacqueline Durran earned Little Women its Oscar win her wardrobe designed for the mid-19th century. We hope it's not news to you, but did you know PBS does "period costume dramas" better than any other television network? Currently in-season is the early 19th-century beach wear attire of Sanditon – Masterpiece, an adaptation of Jane Austen's final novel.
Browse our Masterpiece programs for a series to suit your mood, including Victoria, and the PBS miniseries Little Women, starring Emily Watson as Marmee, Michael Gambon as Mr. Laurence, and Angela Lansbury as the Aunt March.
For insight into why British royals of the past chose what they did to wear, don't miss Tales from The Royal Wardrobe.
Jojo Rabbit
Best Adapted Screenplay
New Zealand filmmaker and actor Taika Waititi won an Oscar for his adaptation of the novel Caging Skies by Christine Leunens. The film unfolds in World War II when a young boy in Hitler Youth finds out his mother is hiding a Jewish girl in their home.
Remembering the past as well as preventing future genocides and hateful discrimination is part of THIRTEEN's mission. On a more serious note than the film, we share the facts and lessons of the Holocaust in numerous local programs.
MetroFocus Special: After the Holocaust "Where Life Leads You" shares Holocaust survival stories from Staten Island. The Staten Island Advance's Emmy Award-winning film "Where Life Leads You" tells the story of the borough's Holocaust survivors through firsthand accounts of atrocities. As they remember and reflect, they also celebrate the gift of life. Watch now.
Auschwitz Remembered: An NYC-ARTS Special takes viewers inside the timely exhibition Auschwitz. Not long ago. Not far away. at the The Museum of Jewish Heritage – A Living Memorial to the Holocaust. Watch now.
Treasures of New York: Holocaust Memorial & Tolerance Center presents a unique cultural institution on Long Island that acts as a voice of tolerance. This state-of-the-art museum captures the lives of Long Island's Holocaust survivors and transports visitors to a critical time in history, empowering students and adults with vital lessons of understanding. Watch now.
Ford vs. Ferrari
Best Film Editing and Best Sound Editing
Directed by James Mangold – who was raised in our Hudson Valley viewing area – Ford vs. Ferrari might be the film you'd least expect to find a match on THIRTEEN. The film follows American engineers and designers as they attempt to engineer a car that can beat the Ferrari racing team at the 1966 24 Hours of Le Mans race in France.
If cars fascinate you or you're just researching a car, truck or SUV purchase, THIRTEEN offers nine seasons of Motorweek. PBS' award-winning weekly automotive magazine provides unbiased, consumer-oriented car news with feature stories on related topics. Many of the hundreds of episodes include reviews of cars made by Ford and Ferarri. Watch now.
Winning Actors and Actresses
Actors on Actors is the PBS program that pairs Hollywood acting talents for conversations about their recent films, careers and craft. See winners from this year and past Oscar seasons.

Tom Hanks (A Beautiful Day in the Neighborhood) and Renée Zellweger (Judy) discuss portraying real-life iconic characters: Fred Rogers and Judy Garland. Brad Pitt (Once Upon a Time in Hollywood) and Adam Sandler (Uncut Gems) talk about how riffing helps in drama. Awkwafina (The Farewell) and Taron Egerton (Rocketman) speak about cultural differences and Elton John's songs in Season 11, Episode 1. Watch now.
In conversation with with Sterling K. Brown (Waves), Laura Dern discusses her supporting role in Marriage Story that won her an Oscar. Watch Now.
Mental Illness and Dependencies
Mental illness, unemployment and lack of medication collide in Joker (Best Actor Joaquin Phoenix and Best Original Score Hildur Gudnadóttir), and we see the ravages of drug and alcohol dependency eat up even the most talented and rewarded of stars – Judy Garland – in Judy (Best Actress Renée Zellweger).
Approximately one in seven people in New York suffer from addiction, yet only ten percent receive help. Why? MetroFocus regularly reports on New York's Opioid Crisis coverage in partnership with the state's Office of Alcohol and Substance Abuse Services. Watch now.
Though it is no longer streaming the full film, THIRTEEN presented God Knows Where I Am in 2018, which followed the story of Linda Bishop, a well-educated New Hampshire mother who battled severe bipolar disorder and homelessness. The topic of treating someone with mental illness, with or without their consent, is explored in this article on THIRTEEN.
Short Films
If you don't know where to start when catching up on films that inspired you this past season, perhaps short films are a good place to start. You can stream the entire Best Animated Short Film Hair Love, here, and learn a bit more about it, too.
The 20-minute The Neighbor's Window, the Best Short Film (Live Action) by New Jersey native and Brooklyn resident Marshall Curry, can be streamed here. A Brooklyn couple falls under the influence of a younger couple it observes through their living room window.
Curry's Oscar-nominated short documentary A Night at the Garden (2018) is among the many short films on POV, television's longest-running showcase for independent non-fiction films. Using archival footage, A Night at the Garden captures when 20,000 Americans rallied in Madison Square Garden to celebrate the rise of Nazism – an event largely forgotten from American history. Stream A Night at the Garden now.
Documentaries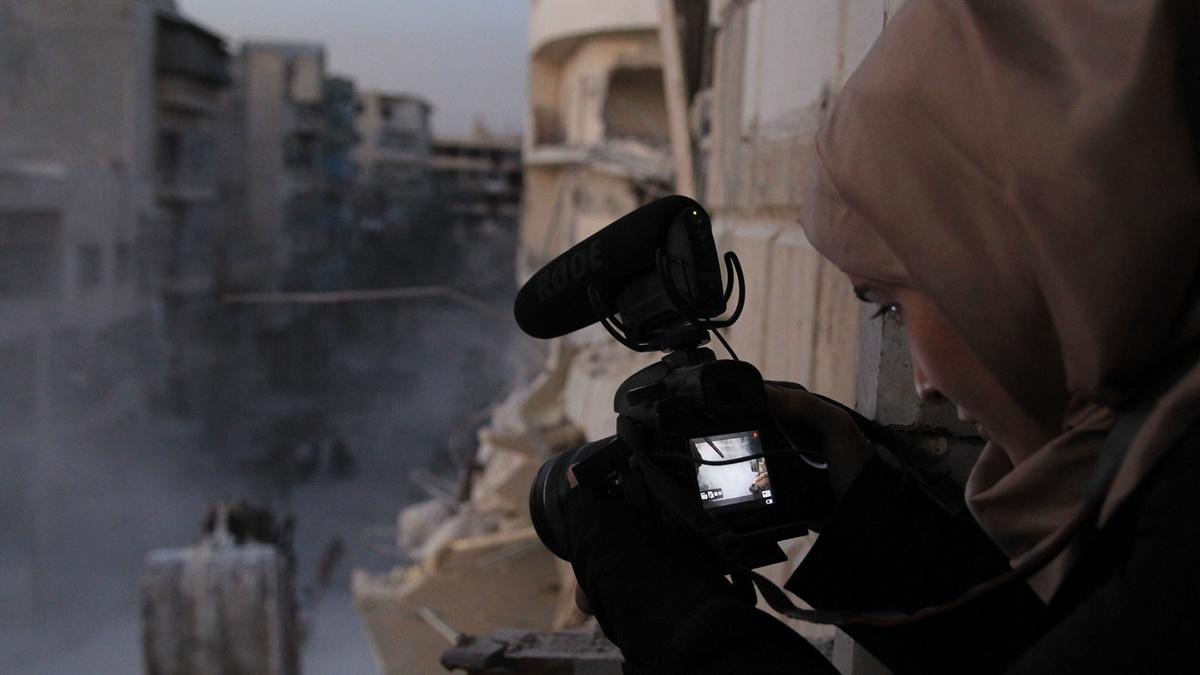 Trailer: For Sama

THIRTEEN features outstanding documentary series year-round. To name a few: American Masters (premiering a film on trumpeter Miles Davis in February), Independent Lens, POV, and Frontline, whose Oscar-nominated documentary For Sama is streaming now.

Vulnerability has proved great material for the Academy Award winning films of 2020.