Stream Covid-19 and the Overdose Epidemic, above. Watch broadcast Saturday, February 18 at 1 p.m. (see schedule) or livestream at thirteen.org.live.
Governor Kathy Hochul announced on February 7 the availability of more than $8.6 million to develop outpatient treatment programs to address opioid use disorder across New York State. Administered by the State Office of Addiction Services and Supports (OASAS), the funding will support up to 18 providers. This is the latest award made through the New York State Opioid Settlement Fund. (See settlements totaling over 1.6 billion on the New York Attorney General site.)
THIRTEEN, WLIW and the seven other PBS stations throughout New York State are raising awareness of the opioid addiction and overdose crisis with special programming during the weeks of February 6 and February 13.
Two-thirds of the 100,000 overdose deaths in the U.S. in 2021 were tied to fentanyl – a synthetic opioid added to drugs like heroin – but the federal government has been slow to recognize the rise of the highly-potent drug. New York State Public Media will present a special on New York State's response to the opioid crisis in the special Covid-19 and the Overdose Epidemic, premiering February 18 on THIRTEEN (more, below).
The most recent New York State Department of Health report shows that overdose deaths involving opioids totaled 4,766 in 2021, a 14% increase from 2020. Opioids are pain-relieving drugs that work by interacting with opioid receptors in the body's cells. Opioids like morphine are made from the poppy plant, or in the case of fentanyl, are synthesized in a laboratory.
MetroFocus Special Report: New York State's Response To The Overdose Epidemic
Premiered February 7. Stream below or on MetroFocus.org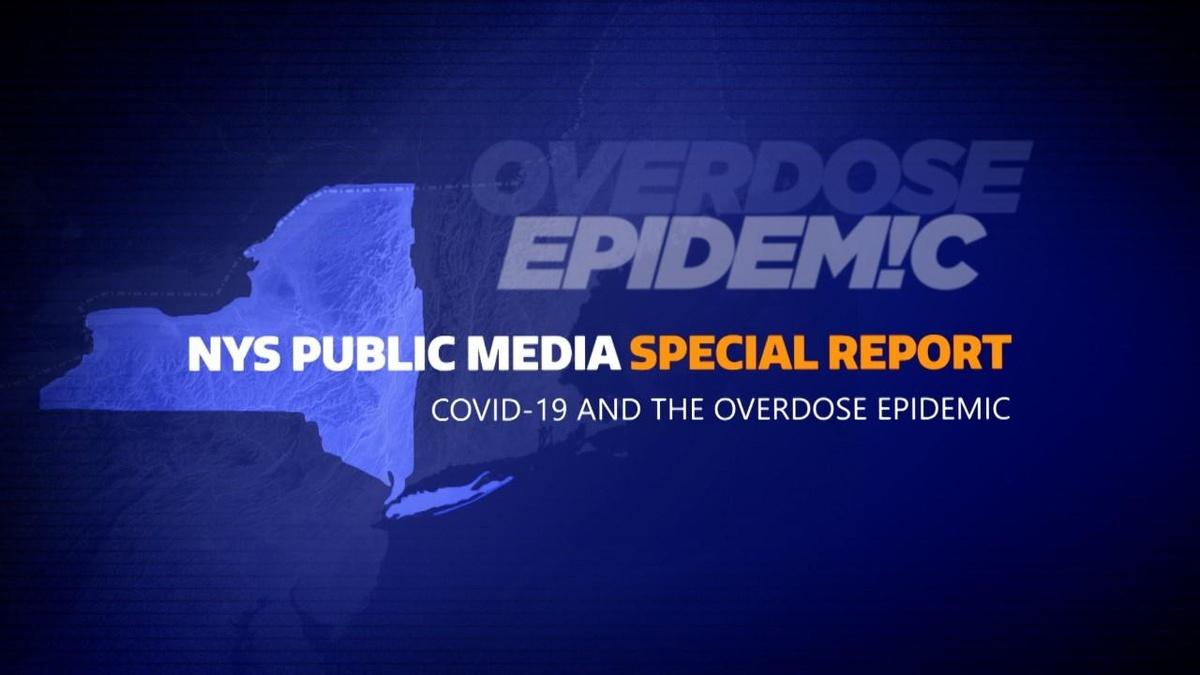 While healthcare systems were overwhelmed due to the COVID-19 pandemic, individuals most at risk for substance abuse and addiction were isolated and cut off from resources. That has exacerbated New York State's already severe overdose crisis. At the core of this crisis is a shocking rise in opioid-related deaths: 16 New Yorkers die every day of an overdose. That's one person every three hours. Over the next year,
MetroFocus
will be bringing a series of stories on how New York is changing the way it does things to save lives. Special Correspondent Christopher Booker explores how a federal policy change has allowed the state to pursue a harm reduction strategy that encompasses everything from the widespread distribution overdose drug Naloxone (taken via a nasal spray or an injection), to the expansion of needle exchange programs. See segment with transcript on
MetroFocus.org
.
Independent Lens: Love in the Time of Fentanyl
Premieres Monday February 13, 10 p.m. See all Independent Lens air dates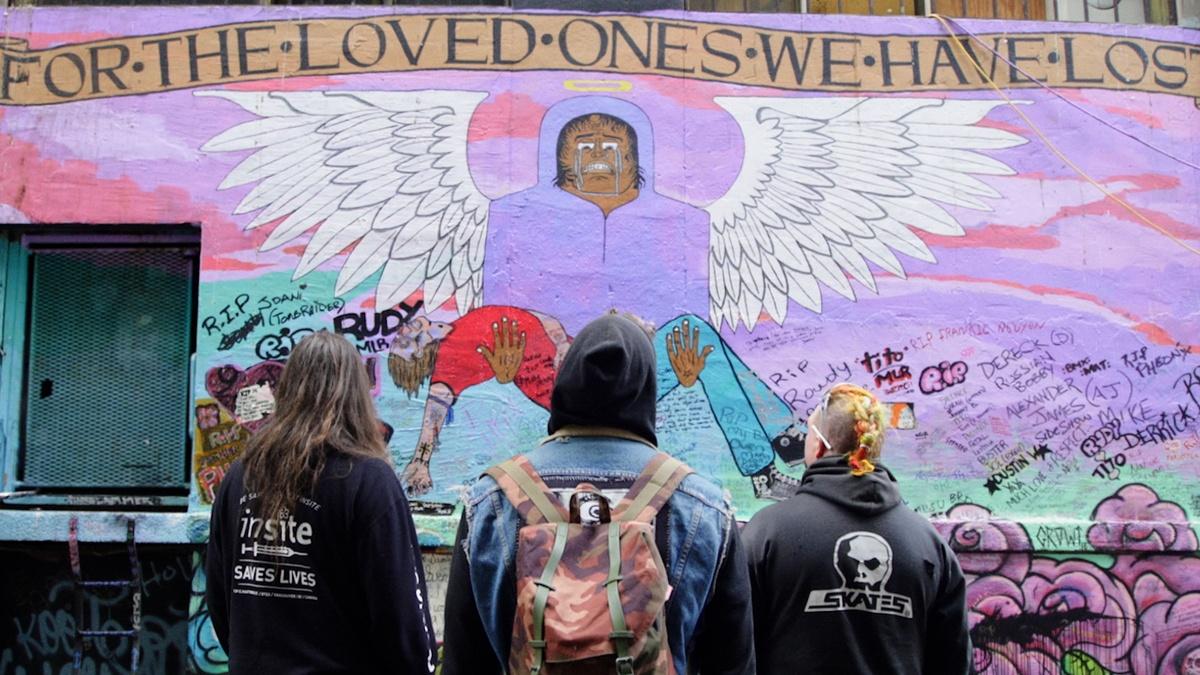 In November 2021, New York City saw the country's first government-sanctioned safe drug usage sites open: two centers operated by OnPoint NYC. A new
Independent Lens
documentary looks at another city with a drug overdose crisis – Vancouver in Canada – and a similar service which has not been legally approved. The staff and volunteers of Vancouver's Overdose Prevention Society save lives and give hope to a marginalized community, doing whatever it takes to remain open to provide life-saving services. As overdose deaths in Vancouver, Canada reach an all-time high, the documentary
Love in the Time of Fentanyl
looks beyond the stigma of people who use drugs.
MetroFocus: Filmmaker Colin Askey and Harm Reduction Worker Ronnie Grigg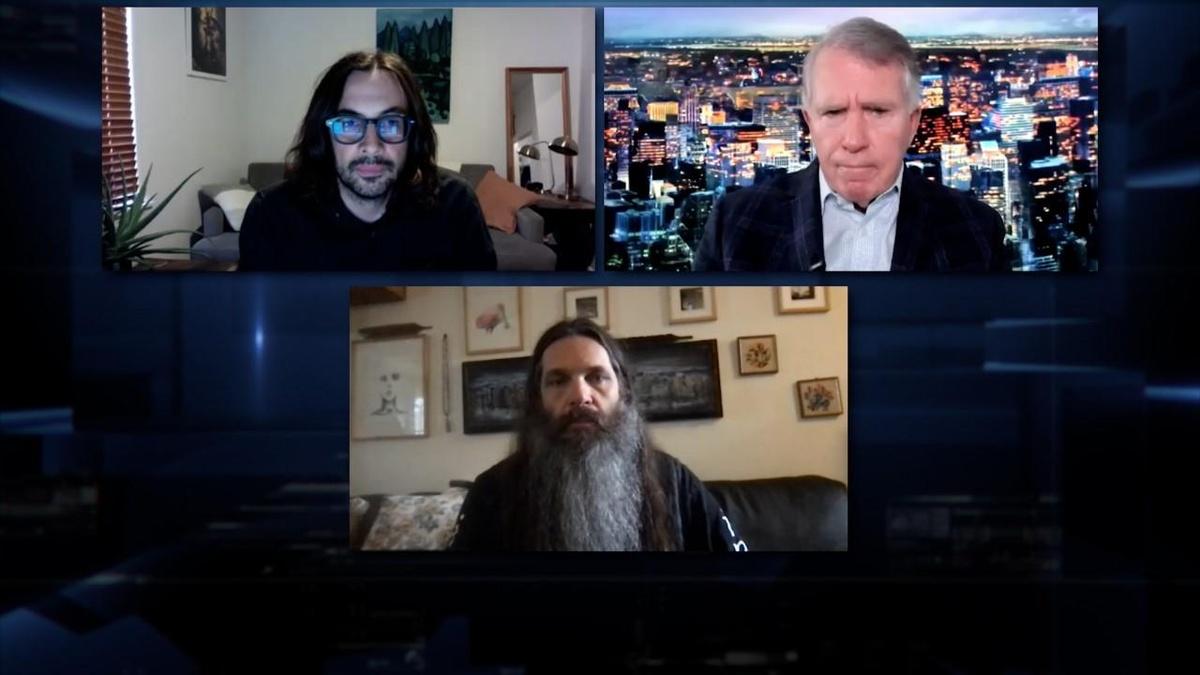 Monday, February 13, 6 p.m. & 12:30 a.m.; stream episodes

New York-based Canadian filmmaker Colin Askey, director of
Love in the Time of Fentanyl
, joins the program tonight to talk about the drug overdose epidemic and what he learned over the course of 10 years, spending time with providers and clients of the Vancouver Overdose Prevention Society in Canada. Also a guest is Ronnie Grigg, a harm reduction worker at the Vancouver Overdose Prevention Society, who is featured in the film. Watch on
MetroFocus.org
.
Covid-19 and the Overdose Epidemic

Stream live, above, on Thursday, February 16 at 8 p.m. Watch broadcast Saturday, February 18 at 1 p.m. (see schedule) or livestream at thirteen.org.live..
Since it began in March 2020, the COVID-19 pandemic has caused a staggering number of fatalities and illnesses across New York State. The economic and social disruptions stemming from the pandemic have added to the devastation. While healthcare systems were overwhelmed, individuals most at risk for substance abuse and addiction were isolated and cut off from resources, and many healthcare providers were unable to provide uninterrupted care. In this special, Evan Dawson of WXXI Public Broadcasting in Rochester hosts a state-wide discussion with medical experts, government officials, non-profit organizations, and New York residents about how the pandemic and the response have exacerbated the ongoing overdose epidemic. The one-hour program also explores what is being done to shore up the gaps in care and the ways in which the pandemic has generated more flexible and effective means of reaching those in need.
Children, Youth and Drugs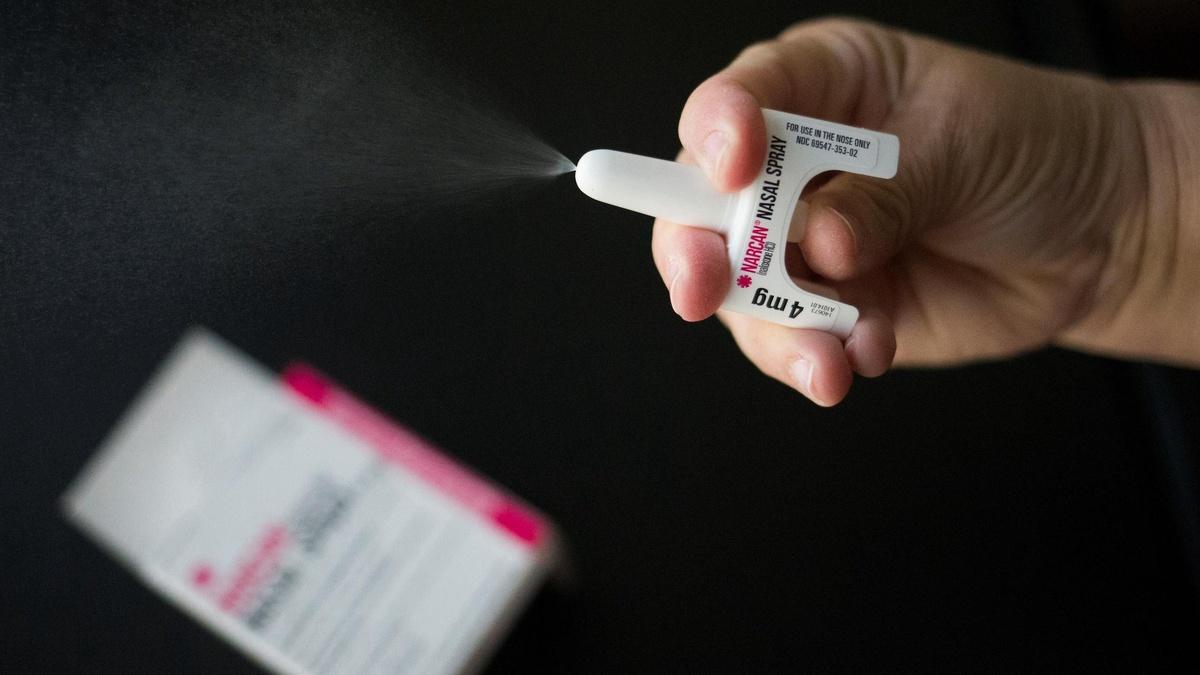 More than 7% of adolescent overdose deaths in 2021 involved the powerful synthetic opioid. Some school systems, like Sacramento's, are stocking Narcan, a medication which reverses overdoses, throughout its K-12 schools. Narcan is often administered via a nasal spray. The
PBS NewsHour
reported on the California program, above.
Personal, Mental, and Emotional Health
PBS Learning Media offers resources related to drug awareness and education in its Healthy Kids Project. Videos and support materials for educators and students encourages a younger audience to make positive choices for their mental and physical health. An interactive lesson and support materials aimed at high school students examines how different types of drugs alter their brains.
Receive Help
The New York State Office of Addiction Services and Support (OASAS)
OASAS provides ways for New Yorkers to connect with local recovery resources in their community.
OASAS oversees one of the nation's largest addiction services systems with approximately 1,600 prevention, treatment and recovery programs. OASAS chemical dependency treatment programs have an average daily enrollment of nearly 100,000 people and serve approximately 234,000 individuals every year.
New Yorkers struggling with an addiction can visit oasas.ny.gov/projectcope to learn more and find treatment or call the 24/7 HOPEline at 1-877-8-HOPENY or Text HOPENY (467369).
OnPoint NYC
OnPoint NYC provides the resources, tools, and support people need to enhance the quality of their lives and live with dignity. OnPoint seeks to combat stigma and invite people who use drugs to participate meaningfully in society, instead of pushing them to the margins.
OnPoint NYC Overdose Prevention Centers:
East Harlem
104-106 E 126th Street, between Park and Lexington Aves.
New York, NY 10035
Hours: Mon – Fri: 6 a.m. – 8 p.m.

Washington Heights
500 W 180th Street, at Amsterdam Avenue
New York, NY 10033
Hours: Sat – Sun: 9 a.m. – 4:30 p.m.