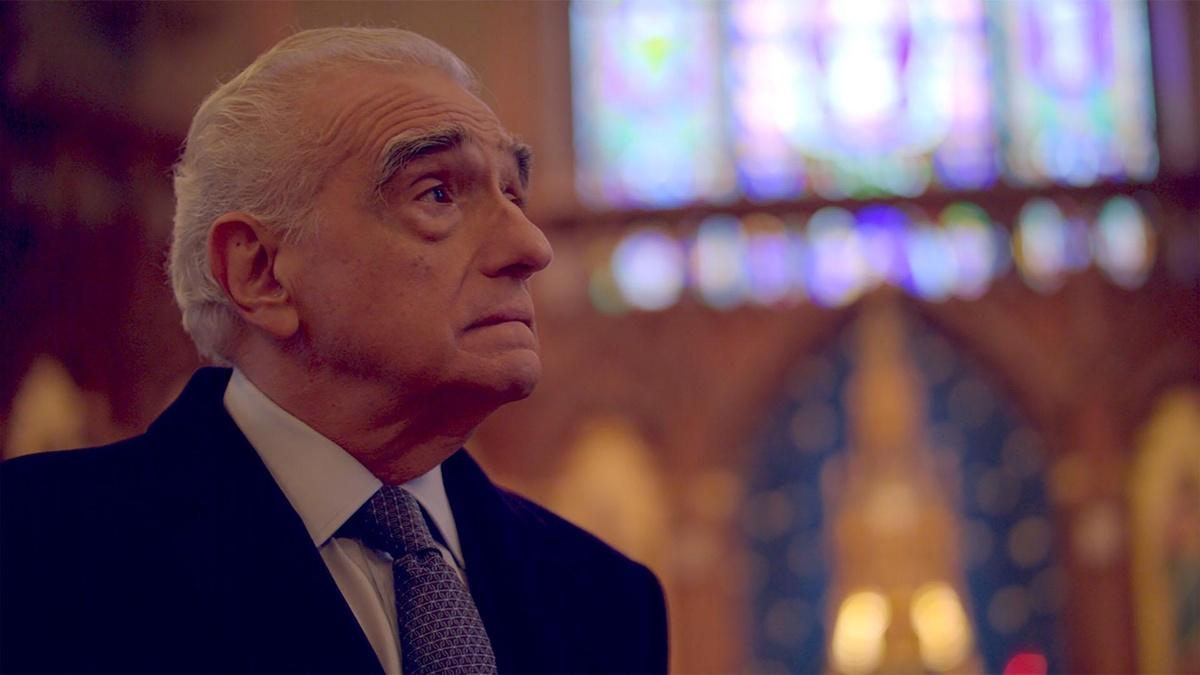 The Oratorio: A Documentary With Martin Scorsese premieres on Friday, November 5, 9-10 p.m., followed by Da Ponte's Oratorio: A Concert For New York, 10-11 p.m.
A new PBS documentary reveals how the future of Italian opera in New York City was shaped in 1826 by three immigrants who made a concert possible: a freed slave-turned-benefactor, opera's first diva, and Mozart's librettist.
In The Oratorio, Martin Scorsese reveals the fascinating story of a one-night-only performance in 1826 at St. Patrick's Old Cathedral, Scorsese's childhood church. The concert marked the arrival of Italian opera in the New World. This watershed event was lost to history for almost 200 years, but was recently rediscovered and restaged by an Italian opera company at the historic church. Exploring the immigrant experience, the beginning of a cultural awakening in America, and the enduring power of art, The Oratorio: A Documentary With Martin Scorsese premieres on Friday, November 5, at 9 p.m., followed by Da Ponte's Oratorio: A Concert For New York at 10 p.m. on THIRTEEN and the THIRTEEN Explore and PBS Video apps.
The documentary is populated with unforgettable real-life characters. There is Lorenzo Da Ponte, Mozart's librettist, who, after being banished from Vienna, eventually landed in New York City. He worked at times as a grocer and bookstore owner while continuing his music career in New York. Pierre Toussaint, who was freed from slavery and became a successful hairdresser, was the primary benefactor for building St. Patrick's Old Cathedral, all while leading other charities (he is now a Venerable in the Catholic Church and is the only layperson buried at St. Patrick's Cathedral on Fifth Avenue). And Spanish singer Maria Malibran, opera's first diva, gave performances in New York that inspired young women to take up singing lessons. She died a legend at age 28.
The Oratorio features interviews with opera theater director Claudio Orazi and musicologist Francesco Zimei, who led the efforts to restage the oratorio and convince the Italian government to fund the performance as a gift to the U.S. from the Old World. Jared Lamenzo, Music Director and organ master, provides a behind-the-scenes look at the tinkering and inventive engineering needed to keep the church's 150-year-old organ working.
After the historic performance in 1826, Da Ponte went on to open the first purpose-built opera house in New York City: the Italian Opera House, in 1833 (read about it and NYC opera history on the site of classical music station WQXR.
Old St. Patrick's Cathedral
Old St. Patrick's Cathedral stands off Mott Street, between E. Houston and Prince streets, partly bordered by a brick wall that undulates under the pressure of time. The granite structure was built in 1840 and was the seat of the Archdiosese of New York until the newer St Patrick's on Fifth Avenue in Midtown Manhattan opened in 1879. Martin Scorsese worshipped at the Old St. Patrick's in his youth. It's present-day parishioners include Jim and Jeannie Gaffigan, who in the film, discuss the role that the church and an ever-changing immigrant demographic play in the surrounding communities of NoLita, SoHo, Little Italy and Chinatown.
"Everything is in constant change, but this basilica has been and remains a constant, an anchor," says Scorsese. "And it was built by people who flocked here to start a new life in this city. A city where people still come from all over the world. A city that, for me, has always been synonymous with America itself—America at its very best."
Scorsese has a deeply personal connection to the cathedral and its surrounding neighborhood. He grew up around the corner and served as an altar boy at the two-centuries-old church where the original staging and restaging of the oratorio took place. In the documentary, he explores the neighborhood's history, its transition from Irish to Italian, and the incredible influence it had on "the way I view my world and my work."
The website of Old St. Patrick's Cathedral describes its fascinating history.
Da Ponte's Oratorio: A Concert For New York
Immediately following
The Oratorio
at 10 p.m.,
Da Ponte's Oratorio: A Concert For New York
presents Italian opera company
Teatro Lirico di Cagliari
performing the restaged concert. Through the meticulous research of Basilica Music Director Lamenzo and Italian musicologist Zimei, the program recreates as closely as possible what was heard in 1826.
The 2018 concert features the music of Cimarosa and Zingarelli along with that of Haydn, Handel and Arne. Maestro Donato Renzetti conducts, with performances by sopranos Francesca Dotto and Salome Jicia, tenor Patrick Kabongo, and baritones Pier Luigi Dilengite and Daniele Terenzi.