During Asian American Pacific Islander Heritage Month in May, a wide range of New York State agencies will hold a virtual town hall and listening sessions to address community issues and concerns, including anti-Asian abuse, violence and hate crimes. The online events were announced by Governor Andrew Cuomo on May 3.
Register for May 13 town hall.
Register for lunchtime sessions May 17 – May 21.
"Asian American and Pacific Islander New Yorkers have made tremendous contributions to this state and a part of the mosaic that make up the family of New York," Governor Cuomo said. "After all of the unwarranted and disgraceful hate and violence directed towards this community over the past year, we want to make clear that we stand united with our friends and neighbors and have zero tolerance for those who seek to divide and harm our fellow New Yorkers."
New York State's Division of Human Rights will host the first town hall on Thursday, May 13 at 6:30 p.m., featuring a discussion led by Interim Commissioner Johnathan J. Smith with MTA Long Island Rail Road President Phillip Eng, a native Long Islander; New York State Liquor Authority Commissioner Lily Fan, whose background includes litigation for white-collar crime and as the Tony-winning co-producer of the musical Hadestown; and New York Power Authority President & CEO Gil Quiniones, a Filipino American. See the Division of Human Rights site for full bios.
Register for the first town hall, to be held on Zoom.
The town hall on May 13 will also feature:
Department of Civil Service
Department of Financial Services
Department of Labor
Department of Health
Department of State, Office for New Americans
Office for People with Developmental Disabilities
Office for the Aging
Office for the Prevention of Domestic Violence
Office of Mental Health
Office of Temporary Disability Assistance, Bureau of Refugee Services
Office of Victim Services
New York State Police
More public listening sessions will follow from Monday, May 17 through Friday, May 21, when New York State agencies host lunchtime listening sessions at 12:30 p.m. Further details are available on the registration page. A "listening session" is when participants are asked to talk about what they know and think and sometimes answer specific questions or give feedback about a topic.
The state website ny.gov/stopasianhate lists resources to address the recent rise in anti-Asian bias incidents. Governor Cuomo also announced that the state's language access policy would expand to include four additional languages to ensure that all New Yorkers are able to receive state services.
Programs Addressing Anti-Asian Hate
MetroFocus

As part of the Exploring Hate initiative, MetroFocus, the nightly news program of The WNET Group, spoke with The City reporter Christine Chung and Chris Kwok, a board member for the Asian American Bar Association of New York. In New York City, there is an alarming spike in harassment against Asians 65 and older, and hate crimes against elderly Asians in New York are vastly underreported.
Firing Line with Margaret Hoover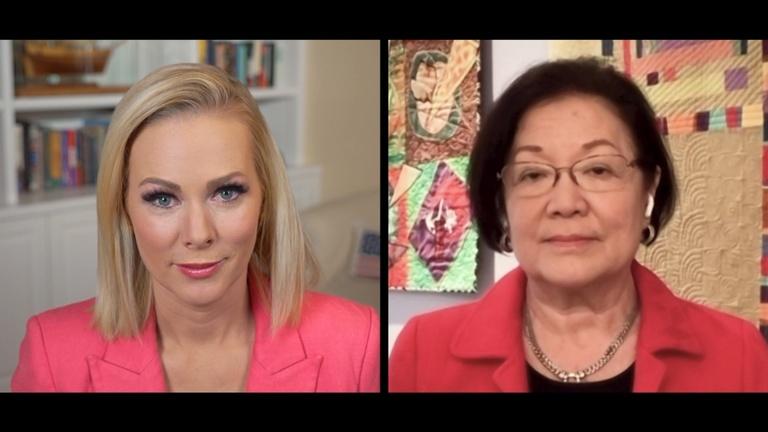 On April 30, Sen. Mazie Hirono (D-HI) discussed the bipartisan bill she co-authored with Sen. Grace Meng (D-NY), which addresses anti-Asian hate crimes, how her immigrant experience informs her legislative priorities, and what caused her to become a more outspoken member of Congress.