The four-part PBS series
Native America
explores the splendor and ingenuity of the world created by America's First Peoples 15,000 years ago, combining modern science with Native American traditions and oral history to spotlight these ancient cultures and the communities that still thrive today. Narrated by Robbie Robertson (Mohawk and member of the famed rock group The Band), each episode explores Great Nations and using computer animations, reveals cities, sacred stories, and history long hidden in plain sight.
The Seneca, Cayuga, Onondaga, Oneida, Mohawk and Tuscarora nations of New York's Haudenosaunee Peoples — also known as the Iroquois — feature prominently in Episode Two: "Nature to Nations."
Native America premiered in 2018 and is streaming through the member benefit THIRTEEN Passport on platforms including the PBS and THIRTEEN Explore video apps for mobile and\devices like Roku, Apple TV, and Amazon Fire TV. Animated shorts from the series are streaming to all.
Episode One: "From Caves to Cosmos"
Tuesday, October 23 at 9 p.m.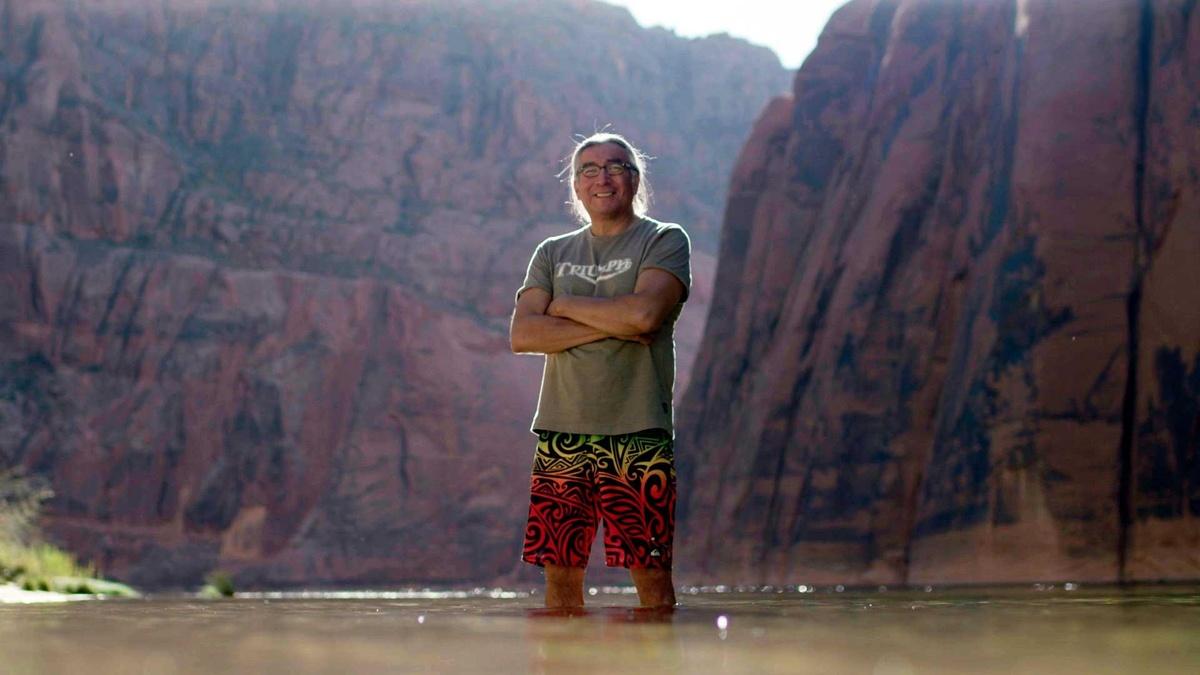 "From Caves to Cosmos" focuses on the deep roots of Native America: who are America's First Peoples and how did they create their unique world? Answers emerge from Hopi Elders on pilgrimage at sacred Chaco Canyon in the New Mexico desert, scientists examining ancient cave painting in the Amazon jungle, Chumash boat builders exploring their tribe's ancient migration legacy off California's coast, and an archaeologist digging deep below a towering pyramid near Mexico City.
Modern scholarship and ancient oral tradition work side-by-side to discover a shared Native science and spirituality, maintained across thousands of miles, that creates the foundation for some of our planet's greatest wonders. These stories point to the genesis of a vast social and cultural network that connects people across two continents – one that began earlier than ever imagined. Recent discoveries are driving archaeologists and Indigenous leaders to a bold new perspective: that all Native Americans are part of a unique interconnected world.
New evidence hints that the First Americans spent millennia developing their distinctive culture and beliefs as a single community in what is now Alaska, before spreading rapidly across North and South America. Together, they set Native America in motion, continents apart and untouched by influence from Europe, Asia and Africa. The result was incredible cities, sophisticated cultures, and unique ways of life that continue to reverberate in Native beliefs and ways of life to this day. Stream full episode now.
Episode Two: "Nature to Nations"
Tuesday, October 30 at 9 p.m.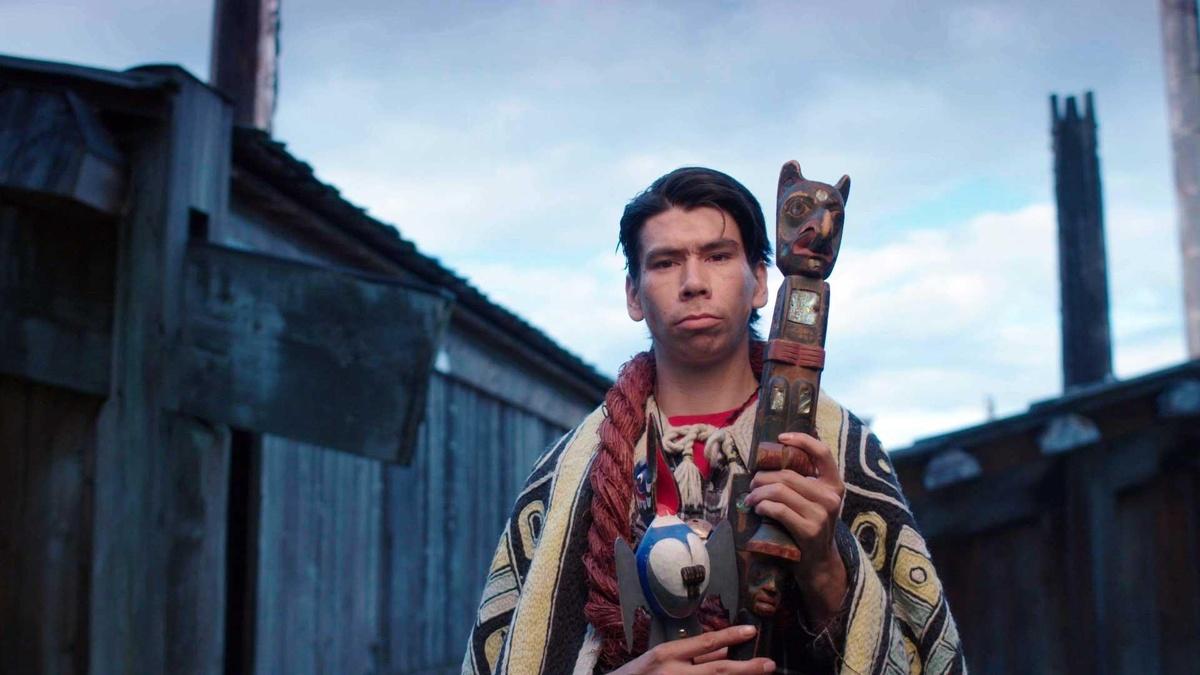 "Nature to Nations" explores the rise of great American nations, from dynastic monarchies to participatory democracies. What lies behind these diverse and sophisticated governments? Answers emerge from an archaeologist excavating America's oldest temple in the Peruvian Andes, a tribe initiating a new chief at a ceremony surrounded by cedar totem poles in the Pacific Northwest, an expert reading ancient hieroglyphs from a sarcophagus to tell a forgotten history of Maya kings, and the return of an ancient shell wampum belt to the birthplace of democracy near Syracuse, New York.
Centering on the democracy of New York's Haudenosaunee Peoples, "Nature to Nations" reveals how elements of the natural world drive governance in Native America. The story of Hiawatha and the Peacemaker, as told by Native elders, demonstrates how shell helped end war among five tribes and bring about America's first democracy 500 years before the United States. Ben Franklin and the Founding Fathers would later integrate key ideas from their government into the United States Constitution.
Building on these revelations, the episode traces evidence that nations across Native America use beliefs from the natural world to support governmental systems, from dynastic kingdoms to shamanistic rulers. Science and oral tradition reveal how corn, cedar, shell, and the jaguar each inspire new nations and plant the seeds of great empires. All are part of an incredible 13,000-year narrative of nature, nations and cultural sophistication in Native America.
Episode Three: "Cities of the Sky"
Tuesday, November 6 at 9 p.m.

"Cities of the Sky" explores the creation of some of the ancient world's largest and most splendid cities. Were people across Native America inspired by celestial phenomenon to build their communities? Answers are revealed in American urban centers that bloomed from the Mexican jungle, a massive multi-cultural city in Central Mexico that is among the largest urban centers in history, and the capital of South America's greatest empire.
These diverse centers are connected by incredible revelations outside present-day St. Louis, Missouri. Ten thousand people came there to build massive earthwork pyramids into a city now known as Cahokia. The reasons behind its emergence have remained a mystery — but new evidence, including shocking discoveries of human sacrifice, are now leading scientists to look to the sky.
Research suggests these ancient urban centers are more than just great feats of engineering and artistry. They are heavenly cities — aligned to, inspired by, and synchronized with the movement of the sun, moon and stars. It is the same story told today by the Choctaw, Native descendants of other mound-building cultures who still consider sky worship central to ceremonies performed at their ancestral mound.
These deeply held beliefs are expressed in the design of cities across the Americas, from the Mississippi to Mexico and Peru. All of it points to a role in celestial signs in the rise and fall of cities across two continents. The story is part of a narrative of Native knowledge and astronomy that points to the incredible sophistication and shared beliefs of Native America.
Episode Four: "New Worlds Rising"
Tuesday, November 13 at 9 p.m.

"New Worlds Rising" reveals Native American cultural continuity in the face of genocidal warfare and history's worst demographic devastation. Native Americans tap 10,000 years of beliefs to fight and survive the forces of Conquest.
The hour centers on a little-known empire forged by the Comanches in the American West. Their elders speak of how they transformed the horse — a weapon of conquest — into a treasured ally. And a stunning discovery of a canyon full of rock art reveals incredible new details about the empire's birth. It is a window into the beginning of a long push back against colonialism and the Comanche Empire's defense of a vibrant culture that thrives to this day.
The Comanche story unifies diverse narratives of resistance, survival, and revival across North and South America. Other stories include an art historian deciphering messages hidden in an ancient Aztec manuscript known as the Florentine Codex, a Natchez chief passing on traditional medicine-making to a new generation in Oklahoma, the Amah Mutsun of California using fire to restore their ancestral forest, and a Peruvian village weaving a massive suspension bridge from blades of grass.
It becomes clear that it's not the Old World that conquers the Americas: it is Native America that transforms the entire world with new foods, medicines and cultural contributions. Tens of millions of peoples still speak their Indigenous languages and practice ancient rites to celebrate the sacredness of the land and skies. The same spirit of Native Americans that forged the New World still lives today.
---