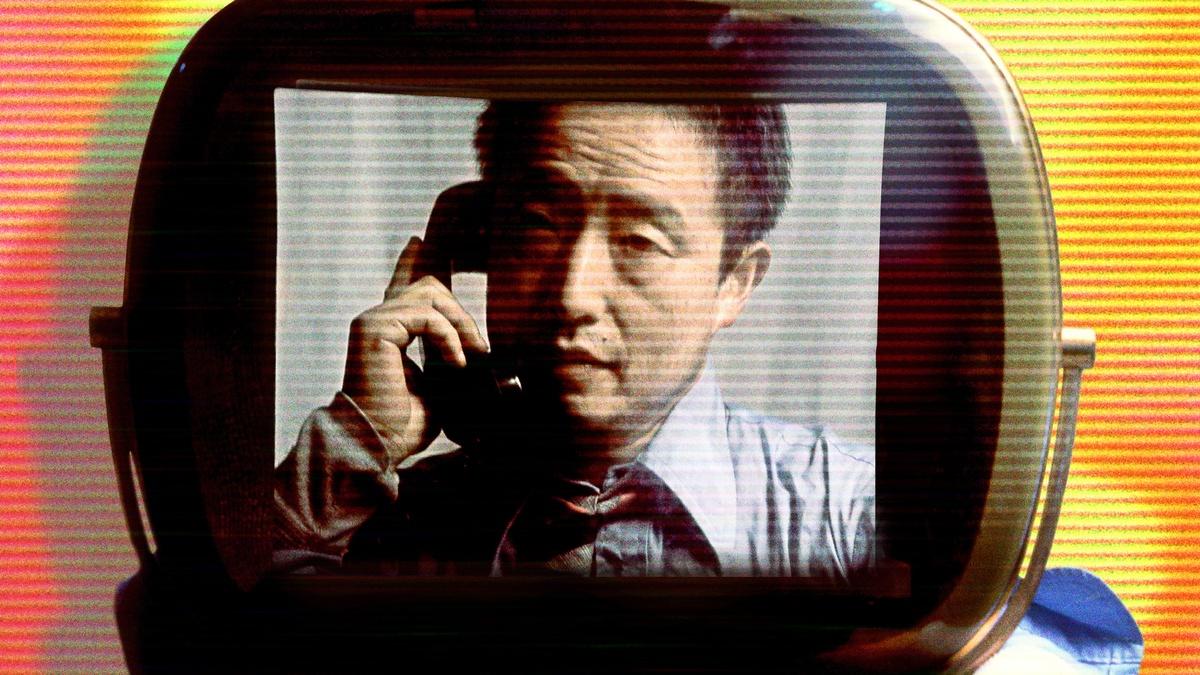 American Masters: Nam June Paik – Moon is the Oldest TV premieres Tuesday, May 16 at 9 p.m. on THIRTEEN, pbs.org/americanmasters, and the THIRTEEN and PBS apps.
The father of video art is video pioneer Nam June Paik, one of the most influential artists of the 20th century. It was Paik who gave us the term "electronic superhighway," embodying a prescient vision of interconnectedness through the internet and media in his massive and magnificent installation "Electronic Superhighway" (1995), now part of the Smithsonian American Art Museum. Director Amanda Kim tells the remarkable story of this trailblazing artist in American Masters: Nam June Paik – Moon is the Oldest TV, premiering on public television on May 16 in honor of Asian American Pacific Islander Heritage Month.
The film chronicles Paik's creative evolution through archival footage and his groundbreaking work, interviews with those who worked alongside him, and Paik's own writings, read by Academy Award nominee Steven Yeun (Minari; Beef).
Born in Japan-occupied Korea in 1932, Paik studied as a classical musician in Japan and West Germany in the 1950s. After a life-changing encounter with avant-garde composer John Cage, he became a member of the influential experimental art movement Fluxus. He eventually immigrated to the United States, lived in New York City, and became a pillar of the American avant-garde and transforming modern image-making with his sculptures, films, and performances.
His installations and performances often used a medium of the masses – old cathode ray tube (CRT) television sets – but his work was highly conceptional. Perhaps the most accessible and amusing work in the American Masters film's archival footage is "Good Morning, Mr. Orwell" (1984), a live global broadcast on New Year's Day. Paik pulled it off from Times Square, connecting WNET studios, the Centre Pompidou in Paris, and broadcasters in Germany and South Korea. Performers included writer George Plimpton, who became becoming drunk, a presumably stoned Allen Ginsburg, and musicians from Laurie Anderson and Peter Gabriel to the Thompson Twins and Oingo Boingo.
Paik also played a key role in the founding of The TV Lab, an experimental arts workshop created by THIRTEEN in the 1970s that gave Paik and artists such as Bill Viola and William Wegman a chance to play with the then-novel technology of video. In downtown Trenton, NJ, Paik  installed his sculpture titled "PBS (1963-2000)" at the state's former public television headquarters (now the network NJ PBS, headquartered in Trenton and part of The WNET Group).
Paik, who died in 2006, was an artist who grasped the implications of technology and our increasingly entwined relationship to it.
"Our life is half natural and half technological. "Half-and-half is good. You cannot deny that high-tech is progress. We need it for jobs. Yet if you make only high-tech, you make war. So we must have strong human element to keep modesty and natural life." – Nam June Paik, 1986
The phrase "Moon is the Oldest TV " in the documentary title is taken from a show of Paik's. What does it mean? Stay through the closing credits for an amusing explanation given by artist Marina Abramović.
---
See full episodes, digital premieres and clips from American Masters.