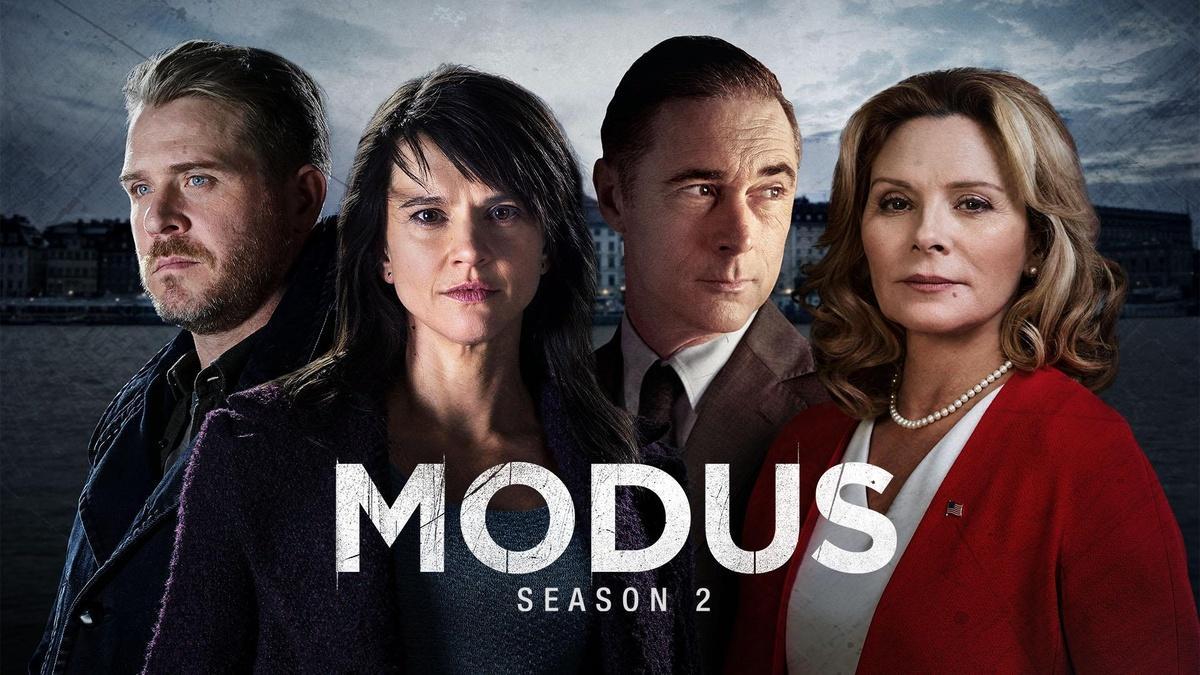 Binge-watch Modus Season 2 with Passport Guest stars: Kim Cattrall (Sex and the City) and Greg Wise (The Crown).
The Swedish series Modus drops another thriller season, a year after its premiere on PBS in 2019. Set again in Stockholm and abuzz with worried Swedish police and politicians, Season 2 adds American characters to the mix, deftly cutting the number of English subtitles to read.
The American theme to the new season unveils an intense backstory to series heroine Inger Vik (Melinda Kinnaman). We learned in Season 1 that the Swedish criminal profiler trained and worked with the FBI in Washington, DC, but flashbacks reveal the horrible reason she left.
Central to Season 2 is the official state visit of newly elected President Helen Tyler, America's first female president (Kim Cattrall, Sex and The City). Her progressive, feminist agenda have made her a lightning rod at home and abroad, putting the American and Swedish security teams are on high alert for threats to her safety.
President Tyler feels somewhat at home in Sweden, where she spent time with her husband before their 17-year-old daughter Zoe was born. But as we follow her motorcade through beautiful nighttime scenes of Stockholm, she appears disquieted, and recalls the assassination Swedish Prime Minister Olaf Palma in 1986.
Close by the president's side is the creepiest FBI agent and special advisor ever: Warren Schifford. British actor Greg Wise (The Crown, Sense and Sensibility) plays this ugly American with relish. It's hard to tell what Madame President really thinks of Schifford, but the first episode makes it disturbingly clear that Inger abhors him.
While the presence of Schifford on Inger's home professional turf is unsettling, her personal life is otherwise peaceful. The romance budding in Season 1 between Inger and police inspector Ingvar Nymann (Henrik Norlen, Midsommar) has survived and nearly borne fruit. They are expecting a child and now live together with Inger's autistic daughter Stina (Esmeralda Struwe). On a side note: Swedish-American actress Melinda Kinnaman truly was as pregnant as her character during the filming of Season 2.
The seasons of Modus are adapted from the novels of Norwegian author and lawyer Anne Holt. Holt also briefly served as her country's Minister of Justice. Does this season's Swedish female Minister of Justice reflect her experience?
Stream Modus with the member benefit THIRTEEN Passport.