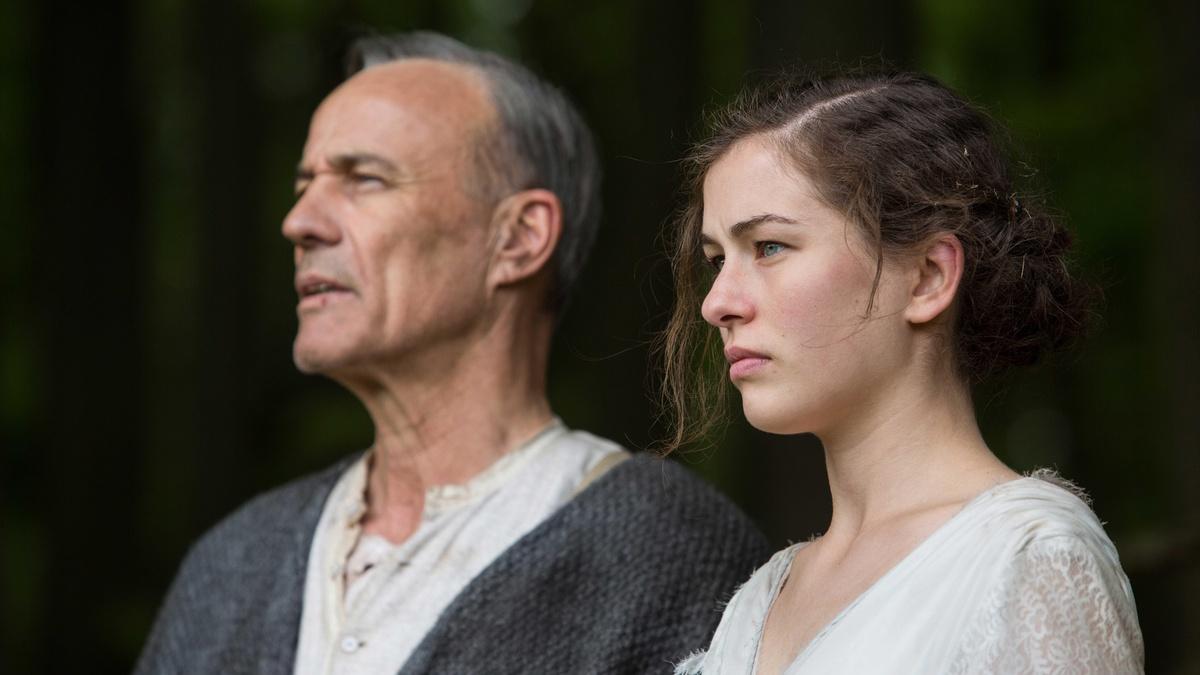 Line of Separation
is the rare drama set in the World War II-era that examines reckonings in Germany, just after its surrender in 1945. Even before the depravity of the Holocaust was fully exposed, Germans were grappling with shame, anger and despair – as well as basic survival – in a truly war-torn country.
From the vantage of a small, rural German town and between the years 1945 and 1952, Season 1 of the fictional PBS series follows not only defeated Germany's occupation and eventual division, but the fraught tensions within families who question each other's actions and ethics, both in the past and as they move into the future.
The storyline is also about hope for a new Germany, a Communist one. In the 1920s and 30s, German Communists were the Nazis' fiercest enemies and rivals for political dominance. Line of Separation includes characters who embrace the direction the Soviets' domineering occupation brings: Germany's eastern zone will become its own country and a rather successful Soviet satellite state ­– until the Berlin Wall falls on November 9, 1989.
Season 2 of the German drama opens in the winter of 1960. East Germany—The German Democratic Republic—struggles to keep its young population from moving to West Germany for both a better economy and political freedom. The border with West Germany is closed, but the city of Berlin, divided by the occupying Allied forces into East and West, allows crossings at borders. West Berlin will be infamously sealed off to East Berliners and East Germans when the Wall is built on August 13, 1961
An acclaimed television series from Germany (where it was called Tannbach), Line of Separation appears with English subtitles on PBS (as do the PBS dramas Modus from Sweden, Professor T from Belgium, and Thou Shalt Not Kill from Italy). Two of the ensemble cast won prestigious awards for their roles: Jonas Nay (also star of Deutschland 83 and 86) won the German Television Award and Henriette Confurius (The Countess), earned a Bambi award.
The narrative focuses on three families, though adding to the psychological intrigues are other townspeople, prisoners of war, and American and Soviet officers.
The aristocratic von Striesows are shown to both collaborate with and defy the Nazis. Young Anna (Henriette Confurius) is left to try to preserve their estate, while falling in love with Friedrich, a working class and idealistic refugee.
Friedrich arrives in Tannbach with Berlin refugees who include his seamstress mother, Liesbeth Erler (Nadja Uhl), and the person they consider family  – Lothar (Ludwig Trepte, Deutschland 83)– who somehow escaped the deportation of Jews from Berlin that swept up his parents.
Franz Schober is not only a calculating Nazi party member trying to hide his affiliation, but a cruel patriarch. With his power diminished after the war, his adult disabled son gains confidence in defying him.
Family allegiances are tried, and destinies chosen or merely accepted as Tannbach, just like the city of Berlin, is officially divided down the middle between American and Soviet zones, leading to differing political and economic systems, and interpretations of the Nazi past.
Line of Separation, as well as the other foreign-language dramas mentioned, above, can be streamed on demand with the PBS station member benefit THIRTEEN Passport.