Great Performances
premiered
An American in Paris The Musical
as part of the series' second round of
"Broadway's Best"
Friday night programming on PBS.
None other than musical theater star Lin-Manuel Miranda – book, music, and lyric writer of Hamilton and In the Heights creator – surprised everyone by live tweeting the production while watching from his home. And what a treat it was!
My wife's out of town, the boys are asleep,
let's watch An American In Paris on PBS Y'AAALLLLL pic.twitter.com/PfwOqF9uc3

— Lin-Manuel Miranda (@Lin_Manuel) November 3, 2018
Just like all of us, sometimes Miranda has obligations that prevent him from seeing a show he'd love to see on Broadway. In his case, he "worked nights" (starring in Hamilton at the Richard Rogers Theatre on West 46th Street, a two-minute walk from An American in Paris The Musical at the Palace Theatre on Broadway).
I never got a chance to see this on Broadway. Same season, worked nights.

— Lin-Manuel Miranda (@Lin_Manuel) November 3, 2018
That's why Great Performances is broadcasting amazing Broadway shows on consecutive Fridays! And if you don't have the luxury of watching television on a Friday night at home, you can stream the program whenever you want starting Saturdays (stream An American in Paris the Musical here).
Miranda paid ballet dancer Robert Fairchild – the leading man – a sly compliment.
Where does Robbie Fairchild get the right to all that handsome

— Lin-Manuel Miranda (@Lin_Manuel) November 3, 2018
And we discovered that Miranda took ballet while a student at Wesleyan University in Connecticut (and that this immensely talented man remains humble).
I took ballet in college for a year.
I couldn't get cast as the piano bench in this show.

— Lin-Manuel Miranda (@Lin_Manuel) November 3, 2018
We're absolutely grateful for all the love Miranda has shown PBS and THIRTEEN over the years. He was once an intern at THIRTEEN, where Great Performances is produced, and we were proud to debut the behind-the-scenes documentary Hamilton's America, about how Miranda and his collaborators created Hamilton the musical. He helps get the word out about our programs, as this response to his Tweet shows. Follow @GPerfPBS Melissa, and we'll remind you about the upcoming Friday shows!
Thanks for the heads up, watching now! I love when PBS shows these performances.

— Melissa Hallenbeck (@mistydoodles) November 3, 2018
Broadway fan StephS replied to Miranda, showing her own young daughter's enthusiasm as she danced along with the production on TV.
My daughter dancing along pic.twitter.com/Md5oTxmdy6

— StephS (@StephSab13) November 3, 2018
Maya, who on her Twitter banner advocates for keeping theater alive by making it more accessible (we agree, Maya!), tuned in to watch because she enjoyed the virtual company live-viewing of premieres provides:
I was tired so I wasn't going to watch it tonight. But I am watching it because I live for this real time commentary. Feels like I have friends :,)

— maya (@peraaltiago) November 3, 2018
On the other side of the country, far far away from Broadway in California, Karen Kolus tweeted back to Miranda with her PBS pick.
Similar situation here, just watched Much Ado on Shakespeare Uncovered. 😄

— Karen Kolus (@KarenKolus) November 3, 2018
We thank Karen for watching our other theater production, too – stream all six of this seasons episodes Shakespeare Uncovered now, including the one that delves into the play "Much Ado About Nothing."
PBS brings fans together. A theater's seating is limited, but PBS viewing on television, online and OTT apps has room for everyone. We're glad we could play a part in giving Lin-Manuel Miranda fans a new shared experience with their theater idol.
I'm all for watching An American In Paris right now virtually with @Lin_Manuel because I've never seen it before pic.twitter.com/pSKP7tCc4Q

— Alexis S. (@lexkinyoface) November 3, 2018
Follow and live tweet with Great Performances (@GPerfPBS) and – who knows what stars? – during the next "Best of Broadway" broadcast – Great Performances: Sound of Music, airing national Friday, November 11 at 9 p.m. ET.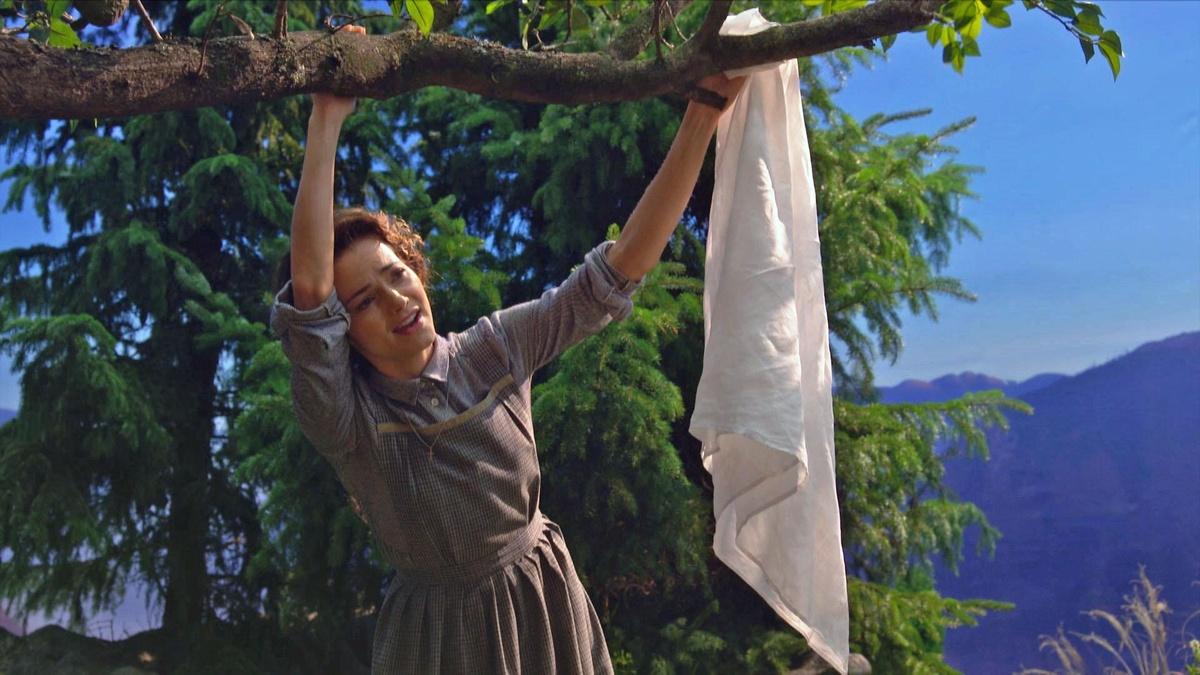 Sing along to some of Rodgers and Hammerstein's best loved hits – "The Sound of Music," "My Favorite Things," "Do-Re-Mi," "Climb Every Mountain," "Edelweiss," – in the 2015 live U.K. broadcast version of the beloved musical, starring Kara Tointon as Maria, Julian Ovenden

(Downton Abbey

) as Captain von Trapp, Katherine Kelly (

Mr. Selfridge

) as Baroness Schraeder, Alexander Armstrong as Max, and Maria Friedman as the Mother Abbess. Cinematically photographed on adjoining sound stages, the production offers a more naturalistic interpretation of this American musical theater classic.

See the entire schedule of upcoming Friday night "Best of Broadway" shows here.

On Friday, November 2,