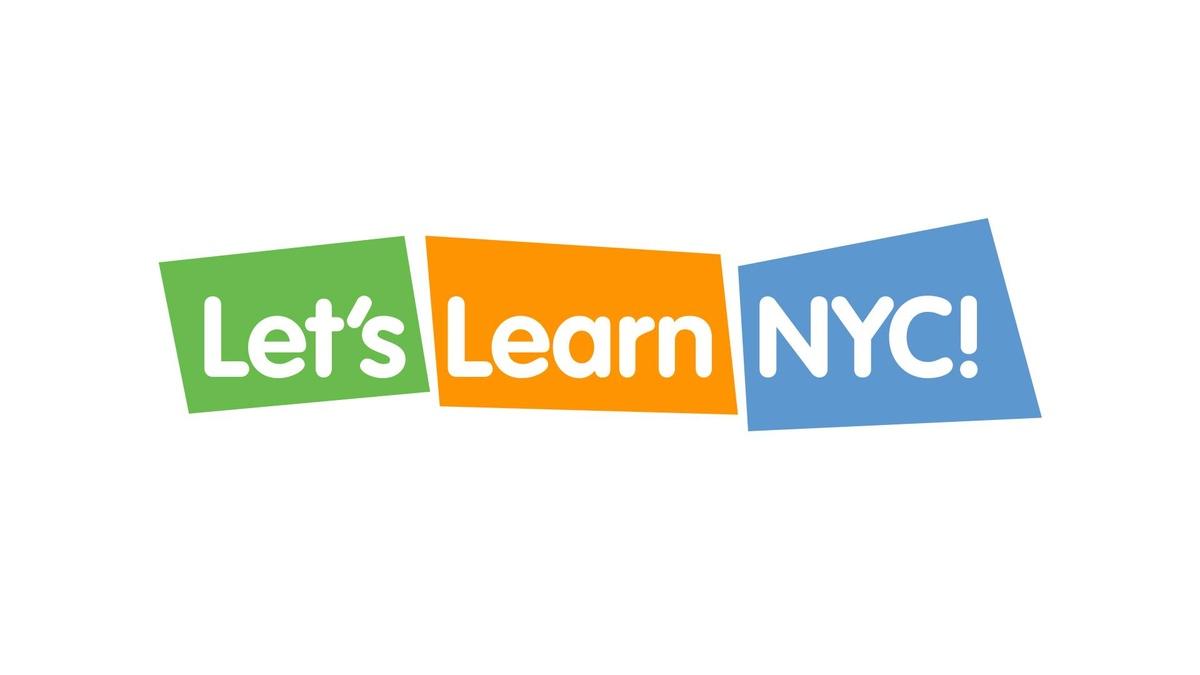 Let's Learn NYC! airs Monday – Friday, 11 a.m – 12 p.m.
Let's Learn NYC! is a new educational public television program for children in grades 3K through second grade, which offers lessons to supplement remote learning. Produced by The WNET Group in partnership with the New York City Department of Education (DOE), episodes on THIRTEEN begin Monday, May 4 and will air on weekdays at 11 a.m. through the end of the school year.
How to Watch
See this guide to find your television channel for THIRTEEN, which is New York City's PBS station and available for free to over 99 percent of city residents. You can also livestream the episodes at thirteen.org/live. Following each broadcast, each episode and supplemental learning materials will be available on schools.nyc.gov and thirteen.org/letslearn. Archived videos will include English and Spanish captions.
Program Content
Targeted for ages 3 through 8, the age-appropriate curricular content of Let's Learn NYC is aligned to DOE standards and lessons for early childhood education. Episodes include a mix of foundational reading skills, literacy, math, social studies, and science.
Literacy lessons will focus on foundational skills such as phonics and fluency, reading vocabulary and comprehension, and writing. Each episode will include a "story time" that helps students connect the literacy instruction to important facets of their lives and experience the power and pleasure that literacy offers. Other lessons will focus on having fun with numbers, discovering science, and finding out about the world around us. The broadcast will also include "Parenting Minutes," short videos produced by The WNET Group with information on social-emotional and early childhood learning for families to use with their children (see Parenting Minutes videos now, in English, Spanish, Bengali, and Mandarin Chinese).
The hosts of Let's Learn NYC! are DOE instructional leaders and coaches with expertise in teaching young learners. Public school educators will film segments from their homes using their phones, tablets, or laptops, and send them to THIRTEEN to be edited, scheduled and aired.
This program is made possible by the Fund for Public Schools' NYC Schools COVID-19 Response Effort, enabling public-private partnerships to support school communities directly during this time.
Educational Programming for K-12
WNET has even more programs for remote learning that air on WLIW21, WLIW WORLD and NJTV to better serve families during the COVID-19 pandemic.
WORLD At Home Learning for grades 6-12 airs Monday-Friday from 12 noon – 5 p.m. See program details and schedule information for science, history and English language arts programming.
WLIW21 at Home Learning for K-12 airs Monday-Friday from 6:30 a.m. -4 p.m., and focuses on all major school subjects, drawing from WNET's vast archive of PBS and locally produced content. See schedule.
NJTV Learning Live airs weekdays from 9 a.m. – 1 p.m., featuring on-air classes taught by some of New Jersey's finest public school teachers. NJTV's on-air classroom lessons are livestreamed and archived on NJTVonline.org/learn.
Help keep students learning at home with tools for parents and educators on WNET's Education site. All resources are free and standards-aligned.