Selma
, to
Between the World and Me
on HBO, based on the novel by Ta-Nehisi Coates, this November, to her upcoming role in
The Life
, directed by Billy Porter for Encores! at City Center.
We've had the pleasure of Ledisi's presence in PBS music programs before, but now she has her own special, Ledisi Live: A Tribute to Nina Simone, premiering Thursday, December 17 at 9:30 p.m. on THIRTEEN (Thirteen members can stream on-demand). The evening, recorded live at Myron's Jazz Cabaret at the Smith Center in Las Vegas, is a beautifully orchestrated mixture of classical, jazz and rhythm & blues music based on Nina Simone's songs. Running through it is Ledisi's riveting narrative on how Simone, a musical and Civil Rights legend, has influenced and inspired her.
The concert includes selections from the repertoire of Nina Simone, who sang a mix of jazz, blues and folk music in the 1950s and 60s. A staunch Civil Rights activist, Simone was known for songs like "Mississippi Goddam," "Young, Gifted and Black" and "Four Women." Performances by Ledisi in the Simone tribute include "My Baby Just Cares for Me," "Four Women," "I Put a Spell on You," and "Trouble in Mind."
Nina Simone is among the Black women artists featured in the upcoming American Masters documentary, How It Feels to Be Free, airing on THIRTEEN in January 2021.
Ledisi has many other ways of realizing her creative vision: she is also an author, playwright, film producer and now CEO of her own record label, Listen Back Entertainment (learn more about her on the Ledisi website).
See all Ledisi Live: A Tribute to Nina Simone air dates between the premiere broadcast on Thursday, December 17 and January 4.
More on Ledisi
This week, Ledisi received her 13th Grammy nomination for "Anything For You" Best Traditional R&B Performance. The song is off her album
The Wildcard
and is her first #1 Billboard single on the Adult R&B charts.
Additionally, Marion J. Caffey (producer, Apollo Amateur Night) smartly kicked off his online ShowBiz Stories (SBS) this week with a personal story from Ledisi. ShowBiz Stories features moving stories submitted via video by performing artists from across disciplines.
Ledisi's Showbiz Story
Ledisi – Decisions, Decisions… Do I Choose Broadway or Recording?
Ledisi shares how she first balanced being a recording artist and Broadway performer. Ledisi's showbiz story began when she was visiting a friend in New York City and was introduced to Ms. Linda Twine, who unbeknownst to Ledisi then, is a Broadway musical director, conductor and arranger.
Ledisi Sings Otis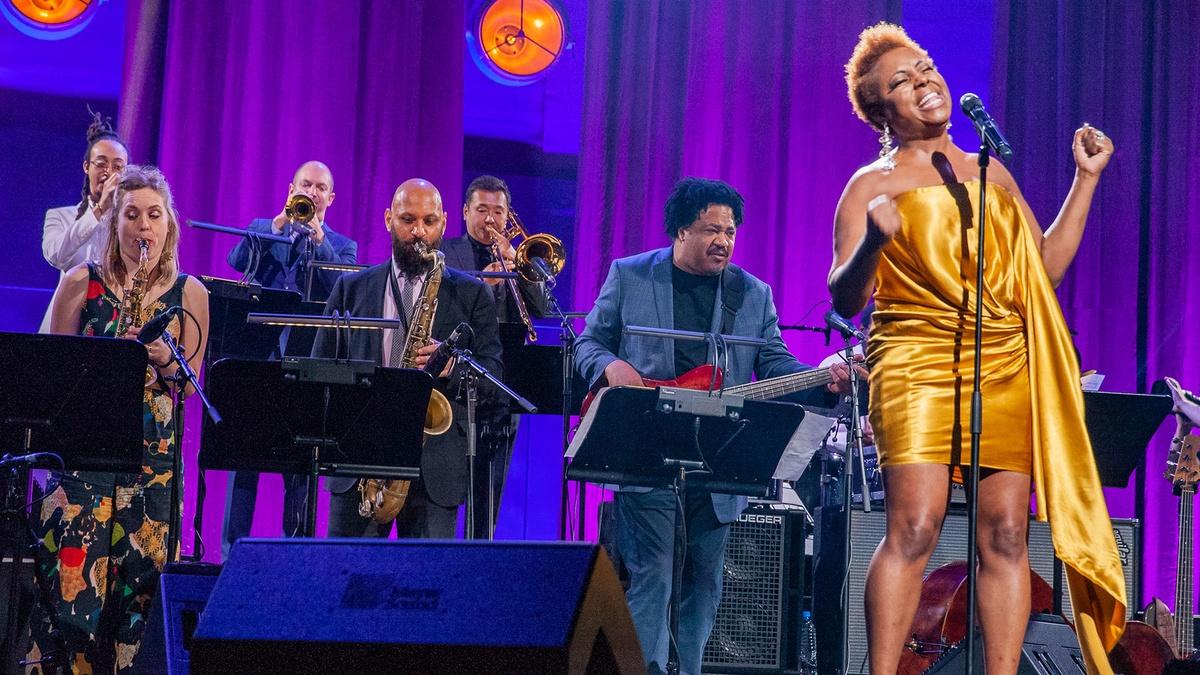 On the
International Jazz Day
PBS broadcast in late April, Ledisi brings down the house with her version of Otis Redding's hit song "Try A Little Tenderness," featuring support from Joey DeFrancesco (organist), John Beasley (piano), Brian Blade (drums), James Genus (bass), Jeff Parker (guitar), and a stacked horn section with Matthew Jordell, Theo Croker (trumpet), Tineka Postma and Eli Degibri (sax), Eijiro Nakagawa (trombone).
Ledisi in The Life
Billy Porter give a fantastic preview of the revival of The Life at Encores! City Center, which he is directing. This behind-the-scenes video includes Ledisi singing a number from the musical. "The Broadway community isn't ready for Ledisi," Porter says, "because she doesn't have a filter!"
Ledisi Interviews Smokey Robinson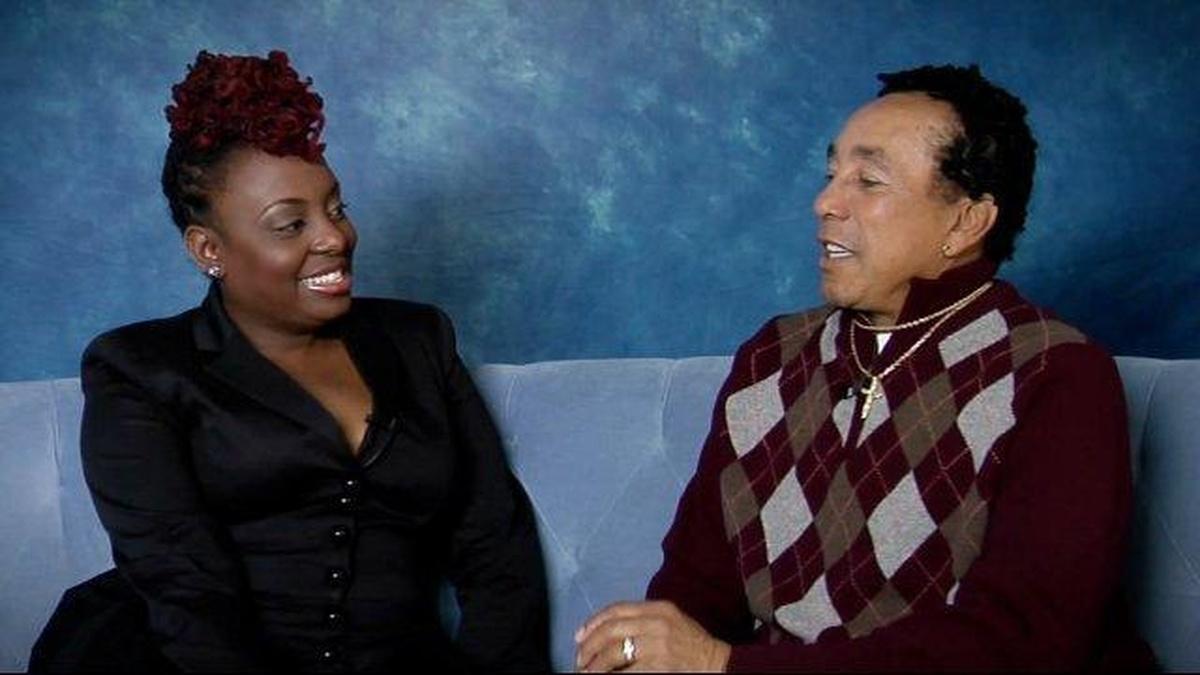 Ledisi interviews Smokey Robinson for the production

In Performance at the White House: The Motown Sound

in 2011, which aired during Black History Month. Ledisi sang "My Guy" for the tribute episode, her mother's favorite song.

The powerhouse vocalist Ledisi is gaining more and more attention on screen and stages, from her 2014 portrayal of gospel singer Mahalia Jackson in the film