THIRTEEN, in partnership with OnPoint NYC and Independent Lens, will host a virtual event with a film screening and panel focused on substance use disorder and harm reduction on Thursday, February 16 at 6:30 p.m.
Addiction, substance use disorder, substance abuse, harm reduction, safe usage sites, getting "clean": whatever the terms people use, the fact is that New Yorkers and people across the country need help and are dying in record numbers due to overdoses of opioids, pain-killers, heroin and lethal additives like fentanyl. Two-thirds of the 100,000 overdose deaths in the U.S. in 2021 were tied to fentanyl.
Those who love someone struggling with substances – and activists – want to help and are building support services.
Register for the Free Event: Love in the Time of Fentanyl
The online event will include an excerpt from the Independent Lens documentary, Love in the Time of Fentanyl, which premieres nationally on PBS stations on Monday, February 13, and airs that day at 10 p.m. on THIRTEEN (see all Independent Lens air dates).
Preview Love in the Time of Fentanyl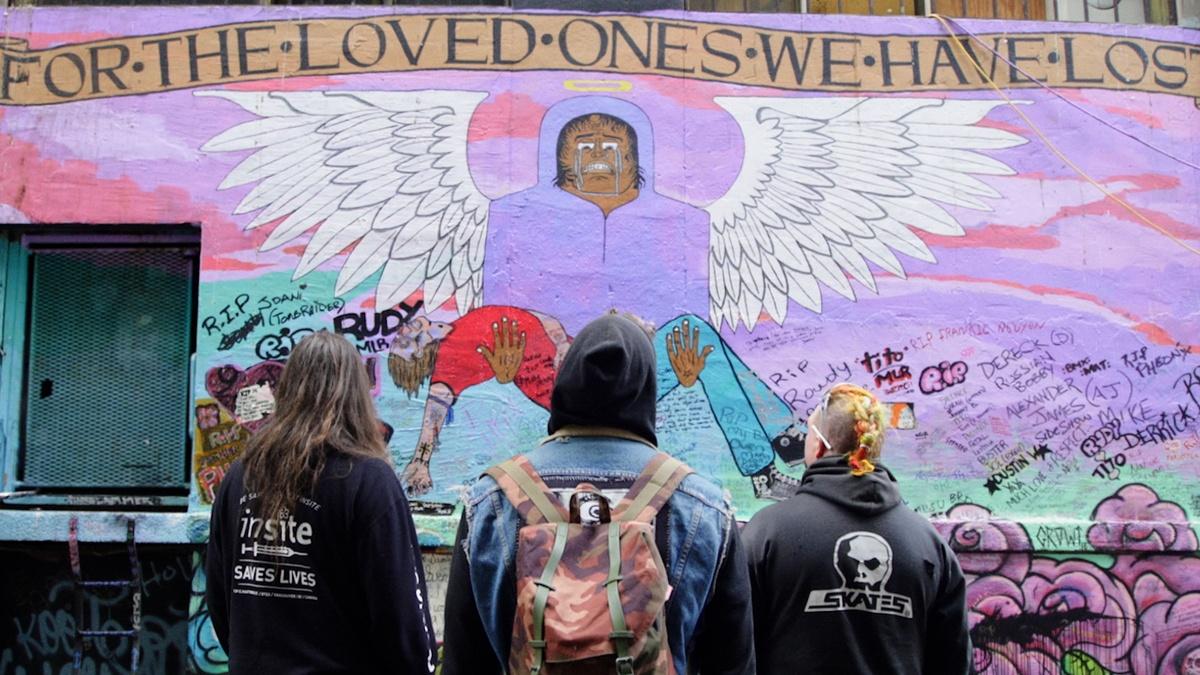 In November 2021, New York City became the first city in the U.S. to have legal, supervised drug consumption sites where users can bring their drugs to use in a safe environment – they are the two operated by OnPoint NYC. The film Love in the Time of Fentanyl centers on the Overdose Prevention Society in Vancover Canada: it is a renegade safe injection site that employs current or former drug users. Its staff and volunteers save lives and give hope to a marginalized community, doing whatever it takes to remain open. This intimate documentary looks beyond the stigma of injection drug users. The year 2021 was the deadliest year for overdoses in both Canada and the U.S.
"Aloneness is a major driver of addiction. We have become the family," – quote from Independent Lens: Love in the Time of Fentanyl.
Expert Discussion
The event's panel discussion will be moderated by Love in the Time of Fentanyl's director, Colin Askey.
Panelists
Terrell Jones, Advocacy & Community Engagement Manger, OnPoint NYC; Co-Director, Peer Network of New York; Senior Leader, VOCAL-NY Users Union)
Kailin See, Senior Director of Programs, OnPoint NYC
Toni Smith, New York State Director, Drug Policy Alliance
Michael Wells, Responsible Person In Charge, Overdose Prevention Center, OnPoint NYC
OnPoint NYC provides the resources, tools, and support people need to enhance the quality of their lives and live with dignity. OnPoint seeks to combat stigma and invite people who use drugs to participate meaningfully in society, instead of pushing them to the margins.
OnPoint locations:
East Harlem
104 -106 E 126th Street
New York, NY 10035
Hours: Mon – Fri: 6 a.m. – 8 p.m.
Washington Heights
500 W 180th Street
New York, NY 10033
Hours: Sat – Sun: 9 a.m. – 4:30 p.m.