Updated to reflect encore broadcasts and stream links.
Last year at this time, no one could have imagined what an exceptionally challenging year 2020 would be. As we begin the holiday season and welcome a brand new year, we wish you peace and good health, and hope you enjoy our bounty of holiday treats – from festive specials that celebrate the joys of the season to uplifting music programs and binge-worthy dramas.
Thank you for spending the holidays with THIRTEEN, and for being part of our family all year round.
Holiday Music Specials
Christmas With the Tabernacle Choir: Christmas Day in the Morning

"Hark, the Herald Angels Sing." The Hallelujah Chorus from Handel's "Messiah." Holiday songs take center stage in Christmas With the Tabernacle Choir: Christmas Day in the Morning (encore Thursday, December 24, 8 p.m.). Tony winner Kelli O'Hara (Rodgers & Hammerstein's The King and I) and Emmy winner Richard Thomas (The Waltons) perform classic carols, new holidays songs, and more in the beloved annual concert. Stream now.
Ella Wishes You A Swinging Christmas with Vanessa Williams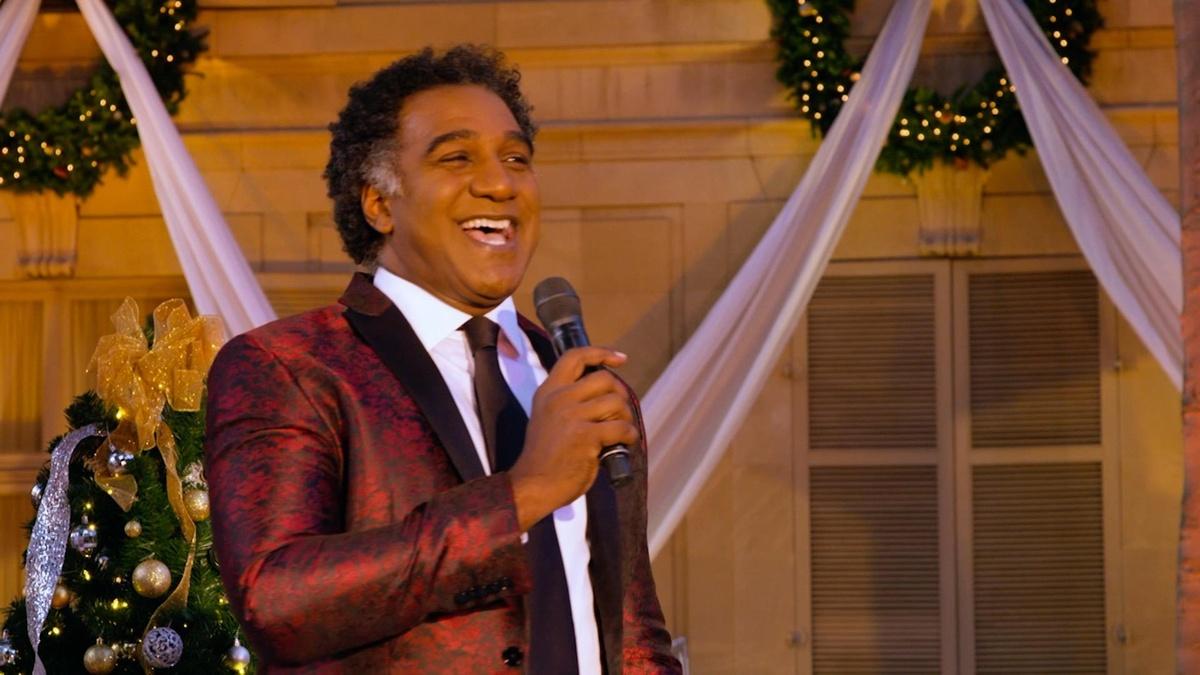 In an encore broadcast on Thursday, December 24 at 9 p.m., enjoy an evening celebrating jazz singer Ella Fitzgerald's entire iconic album of holiday classics presented by the American Pops Orchestra. Vanessa Williams – the singer/actress who grew up in Westchester, NY, and became the first African American Miss America – hosts and welcomes appearances by Dee Dee Bridgewater, Norm Lewis, Carmen Ruby Floyd, Nova Payton, Dave Detwiler and Morgan James.
Stream now
.
Songwriters Under the Covers Holiday Special

Wendy Moten, Dave Barnes, Jim Brickman, and Anita Cochran join host Victoria Shaw for an intimate evening of holiday classics and new favorites in Songwriters Under the Covers Holiday Special (Wednesday, December 2 at 8 p.m.) on our ALL ARTS channel. With performance and storytelling, the series features songwriters of some of music's biggest hits across pop, rock and country. Tune in (see How to Watch WNET channels), watch online at allarts.org, or with the ALL ARTS app.
Holiday Stories
From a true story in Luxembourg to our favorite fictional nurses in the East End of London, witnessing people come together under difficult circumstances at holiday time is sure to warm your heart.
Call the Midwife Holiday Special
Our gift to
Call the Midwife
fans: an all-new
Call the Midwife Holiday Special
(Wednesday, December 25, 9 p.m.)! It's December 1965, and Christmas is anything but calm for the nurses and midwives of Nonnatus House. Sister Monica Joan is rushed to hospital, Trixie is irked by a holiday gift – a subscription to a Marriage Bureau – and the circus arrives in Poplar.
The Real Bedford Falls: It's A Wonderful Life
Was Seneca Falls, NY, the inspiration for Bedford Falls, the setting of that holiday classic film,
It's A Wonderful Life
? Find out in this documentary (Friday, December 25 at 10:30 p.m.), which celebrates the enduring themes of director Frank Capra's holiday classic and examines small-town life in the upstate New York community that has striking similarities to the film's setting. Don't miss the broadcast, because this film won't be available to stream!
Learn more about the film and Seneca Fall's December festival
.
All is Calm: The Christmas Truce of 1914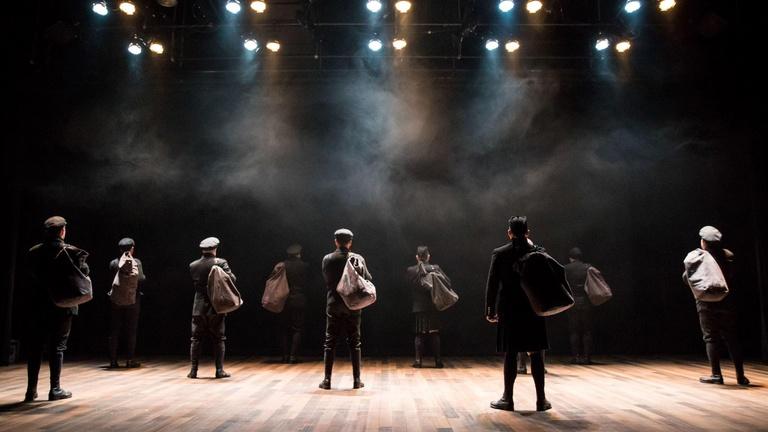 Peace on earth is the annual holiday wish. The docu-musical All is Calm: The Christmas Truce of 1914 (Sunday, December 20, 12 p.m.) revisits the Christmas truce of 1914 between Allied and German soldiers during World War I. Stream now.
The American St. Nick
Discover how American soldiers brought Christmas to a Nazi-occupied village in Luxembourg at the height of World War II in The American St. Nick (Monday, December 14 at 10 p.m.). World War II exacted a heavy toll on the people of Wiltz, Luxembourg, nearly destroying the small town. Occupied by German forces for four years, the town was subject to the whims of Nazi leadership: streets were renamed, the native language was banned, religious freedoms were curtailed, and Saint Nicolas Day was outlawed. The documentary chronicles a day at the height of the war when the battle-weary 28th Infantry Division of the American Army returned hope and joy to the children and people of this war-torn town.
New Year's Eve TV
Stay in, stay healthy, and say goodbye to 2020 on Thursday, December 31.

Ring in the new year with United in Song: Celebrating the Resilience of America (Thursday, December 31, 8 p.m.), featuring Anna Deavere Smith and Denyce Graves, and Audra McDonald, Brian Stokes Mitchell and the American Pops Orchestra. Say goodbye to 2020 with a concert celebrating the irrepressible strength of Americans. From the enormity of COVID-19 to the presence of social injustice, this special evening brings us together in the pursuit of our uniting as one America.
The special is followed by encores of two Masterpiece series. The Chaperone (Thursday, December 31, 9:30 p.m.) is a fictionalized story of young Louise Brooks leaving Kansas to pursue a dance career in New York City, escorted by her aunt, played by Elizabeth McGovern (Downton Abbey).
My Mother and Other Strangers (Thursday, December 31, 11:30 p.m.) is set in Northern Ireland during World War II. A village is transformed by the presence of American soldiers at the nearby base.
New Year's Day TV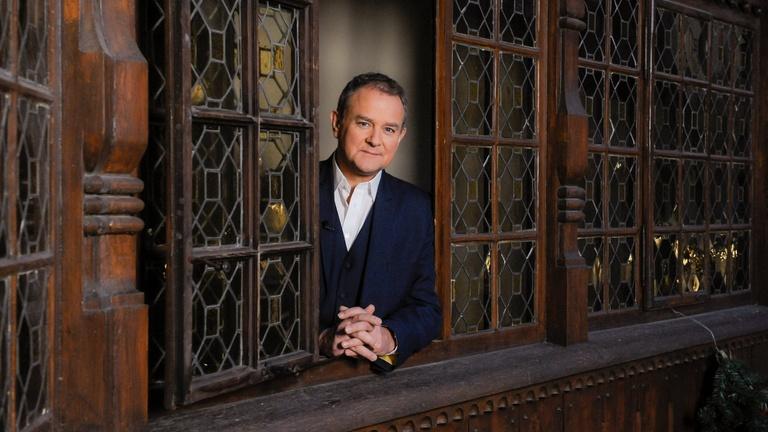 "Out with the stress, and in with the Strauss!" As the world eagerly bids farewell to 2020, Great Performances continues its beloved tradition of ringing in the New Year with the Vienna Philharmonic at the world-famous Musikverein. PBS favorite Hugh Bonneville (Masterpiece: Downton Abbey) returns as host for a fourth year with Riccardo Muti as guest conductor for the sixth time.
From Vienna: The New Year's Celebration 2021 airs Friday, January 1, 9 p.m. and will be available for streaming on January 2.
The Vienna Philharmonic orchestra performs favorite waltzes by Strauss, and the celebration features the Vienna State Ballet dancing on location from notable Vienna landmarks. Due to COVID-19 travel restrictions, Bonneville will host the concert remotely from England on location at Goodwood House, the country estate of the Duke and Duchess of Richmond and Gordon, located north of Chichester.
Good Music Anytime at Home
Dolly Parton
Dolly Parton: I Will Always Love You
(Thursday, December 3, 9:30 p.m.) celebrates the beloved singer-songwriter's career from the early Country days to her success as a crossover pop superstar. Performances include "Coat of Many Colors," "Here You Come Again," "9 To 5," and "Islands In The Stream" with Kenny Rogers.
Watch now
.
Dolly recently appeared on PBS NewsHour to explain how she keeps her creativity going after decades of hits. "A Holly Dolly Christmas," is her first holiday release in more than three decades. Watch here.
Johnny Cash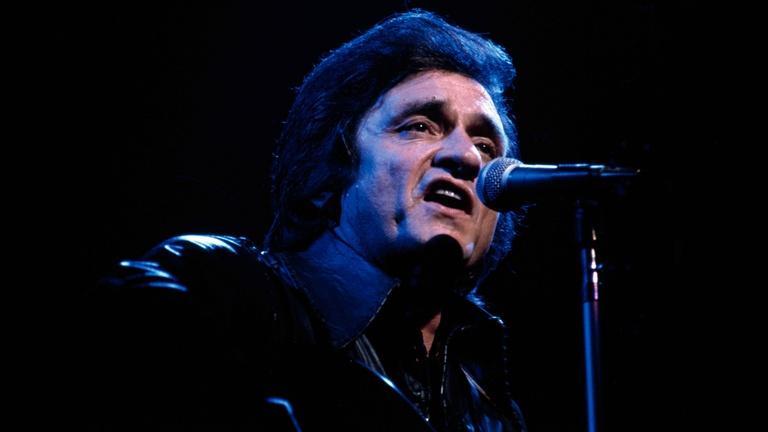 On May 5th, 1973, Johnny Cash performed a stunning set at the Ahmanson Theatre in Los Angeles, featuring a guest appearance by his wife, June Carter Cash. Enjoy this never-before-seen concert — recently found in SONY's vault — in Johnny Cash: A Night to Remember (Thursday, December 10, 8 p.m.). Stream now.
Hear Johnny Cash in an animation–interview in 1996 with Barney Hoskyns, addressing "long hair," gospel music, addiction, and more.
Andy Williams

Andy Williams: Greatest Love Songs (Thursday, December 17, 8 p.m.) features the romantic crooner performing his biggest hits and best-loved ballads in colorful, full-length performances not seen in decades. Highlights include "Moon River," "Love Story," and "Visions Of Sugar Plums" with Petula Clark. Watch now.