The holidays are the most wonderful time of the year in New York City – from the bright lights of the Rockefeller Center Christmas tree to the graceful or intrepid ice skaters at the city's rinks. The season feels extra special this year as our incredible city reawakens and we can once again enjoy concerts and theater, the Radio City Christmas Spectacular, and other delights that make The Big Apple so magical. We hope you enjoy the holiday treats we've lined up to help make your December merry and bright – from festive specials that celebrate the joys of the season to nostalgic music programs and binge-worthy dramas.
Thank you for spending the holidays with THIRTEEN, and for being part of our family all year round. Beyond our kids holidays programs, here is a schedule of holiday shows on THIRTEEN in December 2021.
Bryn Terfel
Sunday, December 12, 12 p.m.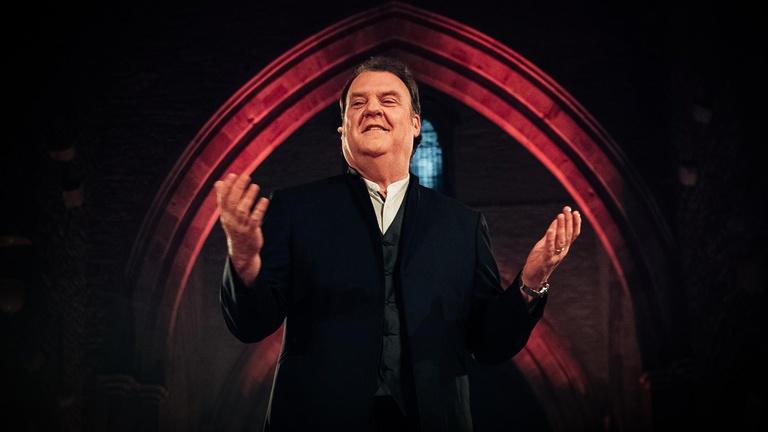 The festivities begin on a grand musical note with Bryn Terfel and Friends, a Great Performances at The Met concert recorded in December 2020. The legendary bass-baritone performs a holiday program, accompanied by Jeff Howard on piano and the Welsh traditional folk group Calan from Brecon Cathedral in the singer's native Wales. In addition to Christmas carols such as "Silent Night," "O Holy Night," and "O Come All Ye Faithful," the special includes Lerner and Loewe's "Little Prince," from the 1974 film The Little Prince, "O du, mein holder Abendstern" from Wagner's "Tannhäuser," and "El Nacimiento."
Tabernacle Choir Christmas
Monday, December 13, 8 p.m. and Friday, December 24, 9 p.m.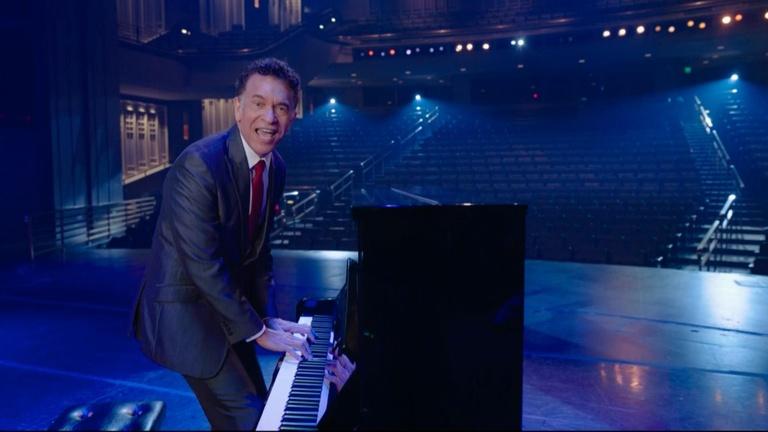 Holiday joy abounds in 20 Years of Christmas with the Tabernacle Choir , a star-studded 20th anniversary retrospective hosted by Tony Award winner Brian Stokes Mitchell and featuring soul-stirring performances by over 40 world-renowned artists, including Audra McDonald, Kristin Chenoweth, Hugh Bonneville, Renée Fleming, Kelli O'Hara, Gladys Knight, Angela Lansbury, Richard Thomas, and The Muppets from Sesame Street.
In this web exclusive, Mitchell takes viewers back stage to see how the special is made, and shares a personal pandemic story from New York City, and describes what he feels to be the spirit of Christmas.
Alan Cumming and The Nutcracker
Tuesday, December 14, 9:30 p.m.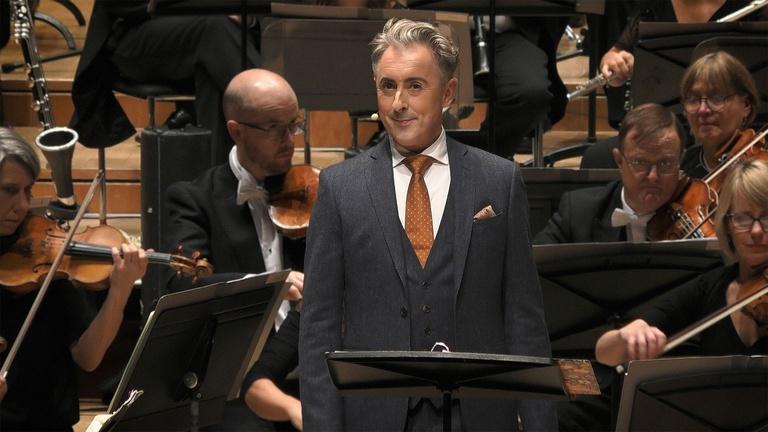 Broadway star and Masterpiece host extraordinaire Alan Cumming narrates The Nutcracker and the Mouse King , a reimagining of Tchaikovsky's holiday favorite, featuring the Royal Scottish National Orchestra under the musical direction of John Mauceri. Based on E.T.A. Hoffmann's 1816 book, the fanciful concert features Alan Cumming recounting the origin story of how a prince got put into a nutcracker. Unlike the ballet, we also learn what happens when the young girl grows up, having saved the prince, and what they are doing today.
Sarah Brightman
Friday, December 17, 9 p.m.


Enjoy a front-row seat for Sarah Brightman: A Christmas Symphony , the celebrated soprano's first-ever Christmas special, filmed at the historic Christ Church Spitalfields in London. Brightman breathes new life into holiday classics, including "Silent Night," "I Believe In Father Christmas," "Ave Maria," "Colder Than Winter," and "Amazing Grace," and is joined by special guest Andrew Lloyd Webber for a breathtaking new arrangement of "Christmas Dream," a holiday classic written by Lloyd Webber and Tim Rice. Stream now.
Christmas at Belmont
Monday, December 20, 9 p.m.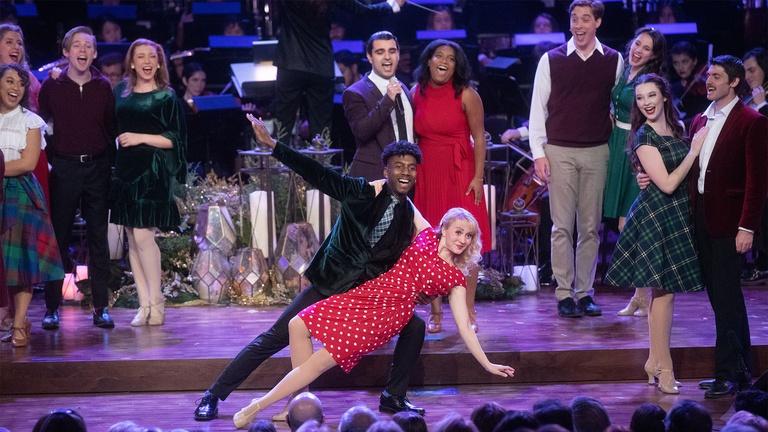 Next stop, Nashville! Join students and faculty from Belmont University's School of Music and the Nashville Children's Choir for Christmas at Belmont. Taped at Belmont's McAfee Concert Hall, the annual concert features beloved carols, classical masterworks, world music, and seasonal favorites. See clips.
In Performance at the White House: Spirit of the Season
Tuesday, December 21, 8 p.m.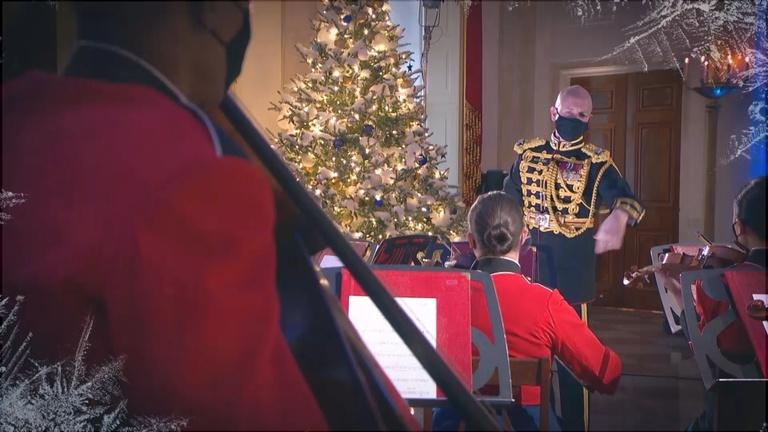 The first episode of In Performance at the White House during the Biden administration will grant viewers a look at Christmas decorations in the White House. Due to COVID-19 protocols, performances will be taped in the White House between December 11 and 14, and not take place all at once in the East Room. Revel in dazzling musical performances in celebration of the holiday season, featuring President Joseph R. Biden, Jr., host Jennifer Garner, Italian singer Andrea Bocelli, Camila Cabello, Eric Church, Jonas Brothers, Billy Porter of Pose and more.
Outstanding members of the public who will perform include New York City's own Northwell Health Nurse Choir (fresh off an appearance on December 6 at Carnegie Hall with Master Voices), Voices of Service and "The President's Own" United States Marine Band.
Dickens Show

Saturday, December 25, 9 a.m.-7 p.m. 
Spend Christmas Day with Scrooge, Fagin, Miss Havisham, and other colorful Charles Dickens characters with our Dickensian marathon. Stephen Rea (The Trouble With Maggie Cole; Flesh and Blood) stars as Inspector Bucket in the inventive dramatic series featuring Dickens' most iconic characters – all living side by side in the same Victorian neighborhood and set in the world of A Christmas Carol. Read more about the Dickens of a series, or start streaming it on-demand.
Downton Abbey Movie (2019)
Saturday, December 25, 7 p.m.–9 p.m. and Sunday, January 2, 9-11 p.m. 
A Christmas first: we are airing the original Downton Abbey movie that premiered in 2019, and broadcasting it on Christmas evening. This film, written by Julian Fellows, who created the hit series, is a great warm-up for the next theatrical premiere on March 18, 2022: Downton Abbey: The New Era. In March we'll see the familiar Highclere Castle setting, but also another mansion that comes into the family – in southern France! Watch the preview:
Call the Midwife Holiday Special 2021
Saturday, December 25, 9 p.m. 
Join the nuns and wives at Nonnatus House for and eventful Christmas in an all-new Call the Midwife Holiday Special. Christmas 1966 promises to be memorable one. The Nonnatus House team are faced with their busiest Christmas Day ever as the Maternity Home is filled with expectant moms and challenging cases. Luckily Mother Mildred is on hand to support the team.
New Year's Eve with The King and I
Friday, December 31, 9 p.m.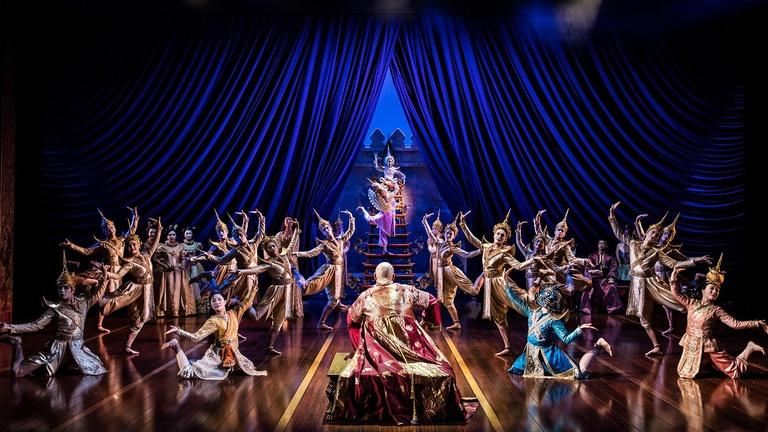 Ring in the new year with something wonderful – Lincoln Center Theater's Tony-winning production of Rodgers & Hammerstein's The King and I, starring Kelli O'Hara and Ken Watanabe, presented by our arts showcase Great Performances. Watch the episode now.
Waltz into New Year's Day from Vienna
Saturday, January 1, 8 p.m.
Downton Abbey's Hugh Bonneville hosts From Vienna: The New Year's Celebration 2022 . The annual Vienna Philharmonic concert from Great Performances, filmed at Vienna's opulent Musikverein, showcases beloved Strauss waltzes, the dancing of the Vienna State Ballet, and the sights of the former seat of the Hapsburgs empire, Vienna, capitol city of Austria.
Great Performances at the Met: New Year's Eve Gala
Sunday, January 2, 12-1:30 p.m.
Celebrate the new year with Met stars Angel Blue, Pretty Yende, Javier Camarena and Matthew Polenzani performing arias, duets and ensembles and more from the Parktheater in Augsburg, Germany.
ALL ARTS Programs
OurALL ARTS channel will celebrate the music and magic of the season with the Young People's Chorus of New York City and special guest stars in Young People's Chorus of NYC's Once Upon the Holidays (Tuesday, December 14 and 21, 8 p.m.), and bliss out with ALL ARTS Presents: Yule Log (Friday, December 24, 9 p.m.). Tune in (see channel list), watch online at allarts.org, or with the ALL ARTS app.