If you haven't been here in a while, you might be surprised by the great actors and films on THIRTEEN. Whether portraying actual events or giving you real feels by creating fictional characters, the actors and storylines you love on commercial streaming sites like Netflix, Hulu and HBO are also at home here on New York's PBS station THIRTEEN. Learn about the films with Anya Taylor-Joy, Jessie Buckley, Josh O'Connor, and Holland Taylor, the casual conversations between Oscar-nominated actors, and other must-see television episodes, below.
Classic and Indie Films

Classic and indie films that can be impossible to find on any streaming service are broadcast nearly every Saturday without commercials on Reel 13. For the film buffs tuning in, pithy context for each movie is provided by co-host Richard Peña, film professor at Columbia Global Centers School of the Arts and former longtime director of the New York Film Festival.
Favorite classic movies that have aired in 2021 are The Apartment (1960), a comedy-drama directed by Billy Wilder that was the "Mad Men" of its time, and – brace yourself – Risky Business, made in 1983 and starring a 19-year-old Tom Cruise sliding across a suburban Chicago living room in bright white socks.
Among the independent films this year were the spy thriller A Wanted Man (2014), with the great Seymour Hoffman, and Beast (2017), a psychological thriller by Michael Pearce. Beast stars Jessie Buckley, who portrays a young woman living on the British island of Jersey (more on this prolific young actress, below).
The usual movie broadcast line-up is a classic feature at 9 p.m. followed by an indie feature, and a short film chosen by audience voting on the Reel 13 site. Coming films include Yentl (April 17), starring, produced, and directed by Barbra Streisand and co-starring Mandy Patinkin. These don't stream on THIRTEEN, so be sure to tune-in to watch these films on television. Check the THIRTEEN schedule for Reel 13 films or receive the Saturday night line-up by email on Wednesdays, by subscribing to the Reel 13 newsletter.
Anya Taylor-Joy
A smug matchmaker in Emma (2020), the power-hungry wife in Peaky Blinders (2019) and an obsessed chess genius in The Queen's Gambit (2020), Anya Taylor-Joy misses the characters she embodied once shooting wraps. She told Crash Magazine she's thought of them as real people ever since her feature debut in The Witch (2015) at age 19.
The on-screen heroines she portrays often share an iron will, but Taylor-Joy shows her versatility in The Miniaturist (2017) on THIRTEEN. She stars as Nella, a docile wife in late 17th-century Amsterdam who must cope with an overbearing sister-in-law (Romola Garai) and spooky occurrences related to a dollhouse and its tiny figurines.
The Masterpiece adaptation is praised in Indiewire for its "beautiful visuals, lavish costuming, and mesmerizing performances." If the 60s-era outfits and set design in The Queen's Gambit made you swoon, you'll appreciate the heavy gowns and Vemeer-like lighting of The Miniaturist.
Taylor-Joy Talks about The Miniaturist
The Miniaturist Trailer
The Black Panthers and Fred Hampton
Black Panther activist Fred Hampton was assassinated when he was just 21. He was killed while asleep in his bed when Chicago police and the FBI raided his apartment in December 1969. The charismatic speaker and organizer is becoming more widely known today through the acclaimed film Judas and the Black Messiah (2021), starring Daniel Kaluuya as Fred Hampton – the "Black Messiah" – and Lakeith Stanfield as FBI informant William O'Neal – the "Judas." The film is in theaters now and streamed on HBO Max until mid-March.
Hampton's many accomplishments depicted in the film include his ability to help communities see their common interests. We see him co-found the Rainbow Coalition with the Puerto Rican group the Young Lords, and even win over a group of whites with southern roots, The Young Patriots.
While Judas and the Black Messiah leans toward the psychological toll on O'Neal and his double life, the Independent Lens documentary The First Rainbow Coalition centers on the hard-won alliance-building of Hampton and fellow Black Panther Bob Lee (1942–2017), among others.
The First Rainbow Coalition Trailer
In April 1969, the Chicago Black Panther Party formed alliances across ethnic and racial lines with other community-based movements in the city, including the Young Lords and the Young Patriots. Confronting shared issues like police brutality and substandard housing, this Rainbow Coalition successfully banded together in one of postwar America's most segregated cities. It's a remarkable story that resonates today, told by those who were part of the movement then. The archival footage and contemporary interviews with Bob Lee, Jose Cha-Cha Jimenez, and Hy Thurman make for a riveting and emotional documentary by director Ray Santisteban. Watch it here
Gospel Music, Faith and Pharrell Williams
The Netflix reality series Voices of Fire (2020) is all heart and soul – and incredible singing talent. We witness Bishop Ezekiel Williams and his exacting (and hilarious) collaborators attempt to establish the world's best gospel choir in Hampton Roads, Virginia, using an open call to draw a diverse pool to the audition.
Netflix calls Voices of Fire a faith-based docuseries, and it does reveal how religious faith has sustained ordinary people through the hardest of life challenges. It's co-produced by Pharrell Williams, the Grammy Award-winning musical creative who is Bishop William's nephew. Raised in the Pentacostal church in Virginia, Pharrell has more recently spoken of being a universalist, and sometimes uses "God" and "universe" interchangeably, but his remarks during his series appearances suggest he identifies with the Christian experience.
After hearing pearls of wisdom from Gospel vocal coach Dr. Peggy Britt and choir members' personal testimonies, it's natural to want to learn more about both the spiritual music and the community-building power of the Black church.
This is where two major PBS programs jump to the top of the streaming list: the four-hour miniseries The Black Church: This Is Our Story This Is Our Song, and a particular episode of the long-running Finding Your Roots, both hosted by Harvard professor and PBS mainstay, Henry Louis Gates, Jr.
The Black Church: This Is Our Story This Is Our Song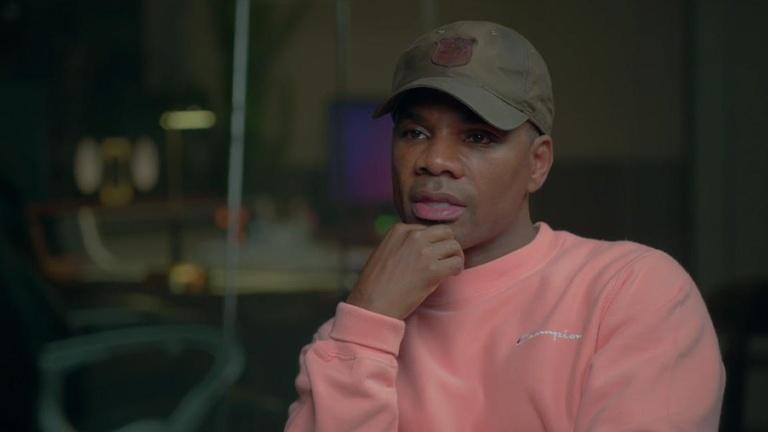 Dig deeper into history, spirituality and gospel music with The Black Church: This Is Our Story This Is Our Song. The series covers 400 years of Black spirituality and institution-building through the lens of history, Gospel music, gender and sexuality, and civil rights advocacy. Music luminaries featured in the four-hour, two-part documentary include the Hampton Singers, John Legend, Pastor Shirley Caesar, Kirk Franklin (seen in film excerpt, above) and Yolanda Adams.
Finding Your Roots: Write My Name in the Book of Life
Finding Your Roots: Write My Name in the Book of Life
 features genealogical research on the family of music producer and entrepreneur Pharrell Williams and actress and filmmaker Kasi Lemmons. In the episode, Pharrell learns about the white slaveholding ancestor whose last name he shares, and talks about the inspiration behind his music.
Jessie Buckley
She might be one of the most-seen actresses of the past few years, who at the same time isn't always recognizable due to her girl next door looks. Jessie Buckley kick-started a career in theater with the British acting talent competition series, 
I'd Do Anything
, in 2008. Since then, the Irish actress has transitioned into television and film. Blond or redhead, curly haired or coiffed, she disappears into her characters and different time periods in each production.
She's the starchy and murderous nurse Oraetta Mayflower in Season 4 of Fargo (2020), set in 1950s Missouri.
In the HBO series Chernobyl (2019), based on the Ukraine nuclear disaster of 1986, Buckley plays the real-life Lyudmilla Ignatenko, who loses her firefighter husband to radiation poisoning while pregnant with their child.
In Netflix's contemporary and bizarre I'm Thinking About Ending Things (2020), co-starring Jesse Plemons and Toni Collette, Buckley's unnamed, main character is credited as "The Young Woman."
Great Performances: Romeo & Juliet Trailer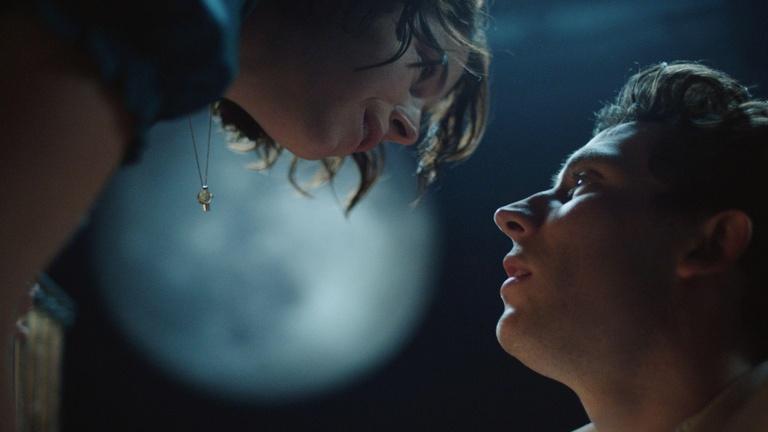 Jessie Buckley's most recent work will premiere on THIRTEEN on April 23 9 p.m. (broadcast and streaming): her star turn as Juliet in Great Performances: Romeo & Juliet.
The Shakespeare adaptation is an original film for television by none other than London's acclaimed National Theatre. Set in contemporary style, it moves from the stripped-down aesthetic of a rehearsal into a cinematic journey that embraces the architecture of the National's Lyttelton Theatre. Buckley plays opposite Josh O'Connor (Masterpiece: The Durrells in Corfu; The Crown) as Romeo in the production directed by Shakespeare Theatre Company Artistic Director Simon Godwin.
She talks about the challenges of filming Romeo & Juliet during the COVID-19 pandemic with The Guardian, during a long walking-and-talking interview. Of her role, The Guardian says "we get a Kerry-accented Juliet, vital and quirky as Buckley herself, and perfect foil to the English actor Josh O'Connor as a hunched, repressed Romeo." The article also gives a great overview of her past roles.
The Woman in White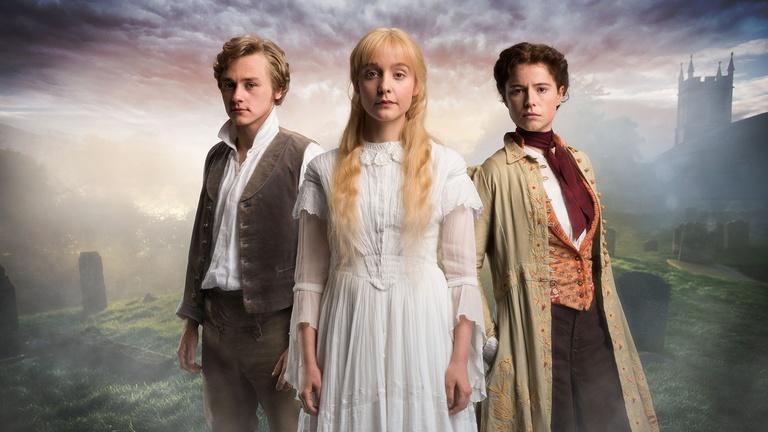 At THIRTEEN, we first saw Buckley in the Victorian-era British mystery The Woman in White (2018). She plays Marian Halcombe, who must solve what happened to her missing – and wealthy  – half-sister (the woman in white). The fashion-defying Marian literally wears the pants in the miniseries that pulls the curtain on asylums, mental illness, and all-controlling patriarchy. Learn more about the dark mystery, The Woman in White.
Holland Taylor
Now well into her seventh decade, actress Holland Taylor received her eighth Emmy nomination in 2020 for her role as studio executive Ellen Kincaid in the series
Hollywood
(2020) on Netflix. You also might know Taylor from network television shows like
The Practice, Bosom Buddies,
and
Two and a Half Men
.
Great Performances: Ann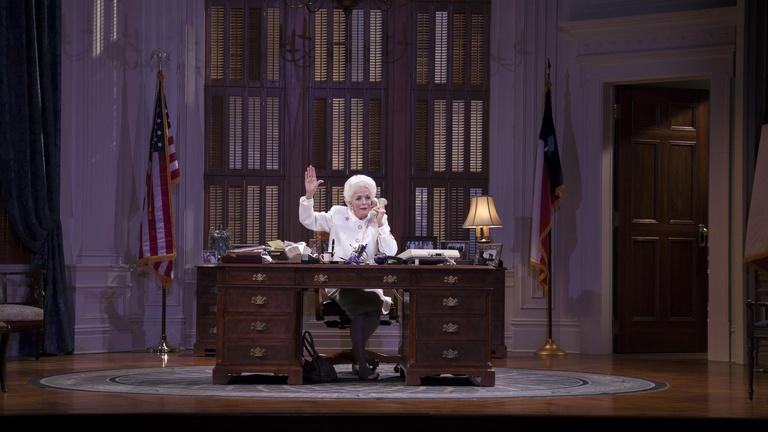 Taylor wrote and starred in the tour-de-force one-woman play Ann, which premiered on Great Performances in June 2020. It was filmed following its national tour and Broadway run at Lincoln Center's Vivian Beaumont Theater in 2013. Neither partisan nor political, Ann is a no-holds-barred theatrical portrait of the inimitable Ann Richards, who served as Governor of Texas from 1991-95.
The witty and flamboyant Democrat burst onto the national scene at the 1988 Democratic National Convention in Atlanta, where she famously said in a keynote address, "Ginger Rogers did everything that Fred Astaire did. She just did it backwards and in high heels."
In an essay for Great Performances's web site, Taylor shared what creating the play was like, performance jitters, and interruptions by events of nature.
Stream Great Performances: Ann now.
Foreign-Language, International Dramas
For a few years now, America's public television network has been introducing audiences to acclaimed European drama series. Walter's Choice is a collection of award-winning international dramas, hand-picked by Walter Iuzzolino, an Italian TV producer and television critic of sorts. All programs are presented in their original languages with English subtitles. Programs are always first released for binge-watching to PBS station members, and often make their way to broadcast television as well.
The topics and settings have spanned Nordic noir to World War II-era history in Italian crime mysteries, dramas set in France and Germany, to lighter fare unfolding in Denmark (Seaside Hotel) and the classroom of an OCD criminology professor in Belgium (Professor T).
If you've ever been captivated by the steady gaze of German film star Martina Gedeck – the steely brewery matriarch in Netflix's Oktoberfest: Beer and Blood (2020) and ill-fated East Berlin thespian in the Academy Award-winning film The Lives of Others (2006), you'll get to meet it again in Line of Separation (2019). There, she plays Hilde Vöckler, a village outsider who raised a son on her own, only to rue the decisions he makes as a young man.
Gedeck is part of an ensemble cast that portrays the murky morality and beliefs of villagers recovering from World War II and soon to be literally further divided by the Allied forces occupying Germany.
Learn more about Line of Separation and the post-World War II history it's based upon on our THIRTEEN blog.
Variety Studio: Actors on Actors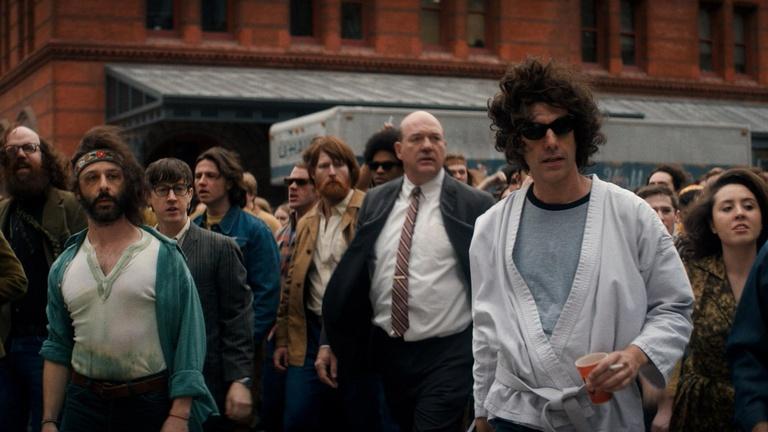 If you've seen this season's Oscar-nominated films and actors and talent, you're going to love the series Variety Studio: Actors on Actors, now in its 13 season and airing Thursdays at 10:30 p.m. on Thirteen (see Schedule). Today's most acclaimed actors simply talk to each other about the acting craft, their choices and recent films.
Three Best Actor nominees for the 2021 Academy Awards appear in the Season 13 first episode: watch Jodie Foster (The Mauritanian) speaking with Anthony Hopkins (The Father), and Riz Ahmed (Sound of Metal) in conversation with Steven Yeun (Minari).
On the March 25 broadcast of Episode 3, Ben Affleck sits down with Sacha Baron Cohen and Andra Day talks with Leslie Odom Jr.
Stream episodes of Variety Studio: Actors on Actors.
---
Discover and stream more of your favorite actors' performances and true-life narratives on Thirteen.org, or download our free THIRTEEN Explore app for mobile devices and Roku, Amazon Fire, Apple TV and Chromecast.
Films that have been broadcast on THIRTEEN stream to all for various time periods before requiring membership for extended streaming. Support public media by becoming a member of THIRTEEN. Use the member benefit THIRTEEN Passport for extended, on-demand streaming access to years of PBS and THIRTEEN series and films. Membership starts at $5 per month.