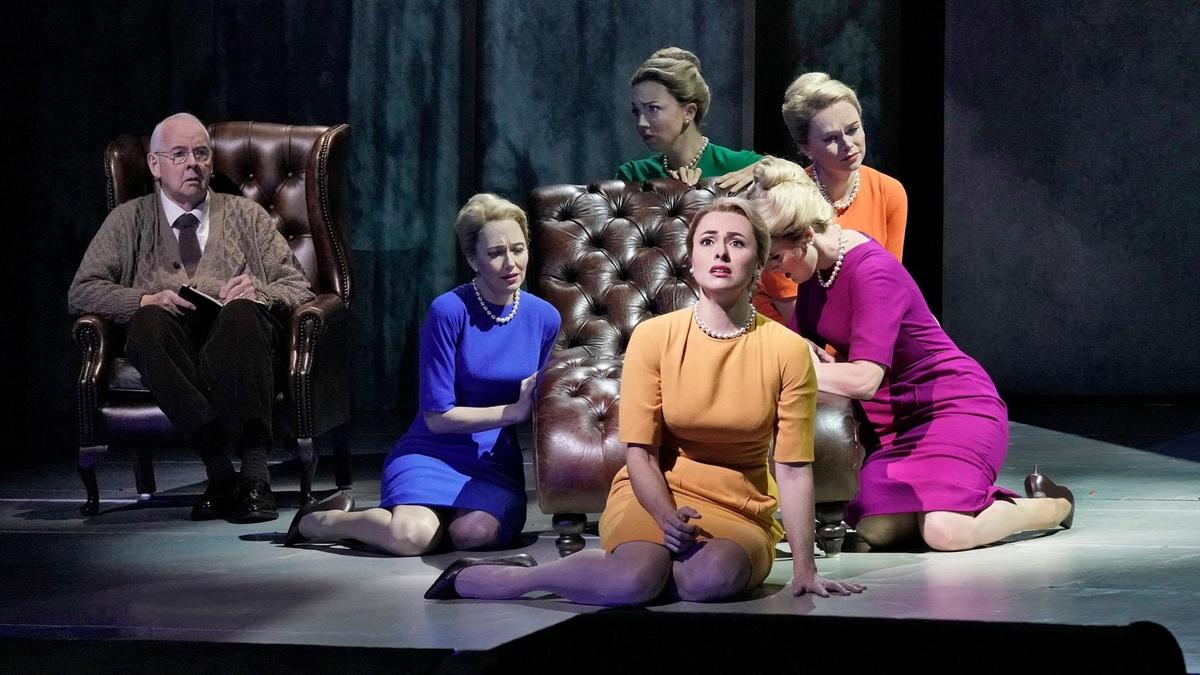 Great Performances at the Met: "Marnie"
: February 1 at 9 p.m. and, on some PBS stations, February 3 at 12 p.m.
Nico Muhly's new opera, based on the 1961 Winston Graham thriller that inspired the iconic Alfred Hitchcock film of the same name, stars Isabel Leonard in the title role alongside Christopher Maltman as Mark Rutland. Janis Kelly, Denyce Graves, and Iestyn Davies round out the cast and Robert Spano conducts the Metropolitan Opera performance.
Michael Mayer's production, which had its U.S. debut at the Met in fall 2018, takes place in England, where the alluring Marnie pursues a life of crime and dishonesty by assuming new identities after stealing from her employers. After pulling off another heist and adapting a new look successfully, she moves on to a new job at Halcyon Printing where her new boss is widower Mark Rutland. Marnie makes an attempt to steal from the company's safe but is caught red-handed by Mark, who blackmails her into marrying him by threatening to turn her in to the police. Now forced into a loveless marriage, Marnie must face the traumas of her childhood and past indiscretions to free herself from a vicious cycle of deception. Anthony Roth Costanzo hosts.
Notable Talent
Isabel Leonard – Marnie
Christopher Maltman – Mark Rutland
Janis Kelly – Mrs. Rutland
Denyce Graves – Marnie's Mother
Iestyn Davies – Terry Rutland
Marnie closes out a month long set of classical music programming from Great Performances and Great Performances at the Met, including The Cleveland Orchestra Centennial Gala (stream here), Orphée et Eurydice from Lyric Opera of Chicago (stream here), Aida, and Doubt from Minnesota Opera (stream here).
Marnie's multiple identities may prove maddening for her, but it looks gorgeous as represented on the opera house stage, with costumes by Arianne Phillips. See for yourself in the slideshow, below.