The Thanksgiving holiday gathers together far-flung loved ones and generations who celebrate bonds and gratitude over traditional meals of turkey, side dishes and pies (we've got Thanksgiving recipe food shows to inspire you).
Thanksgiving was long observed throughout the United States but became an official national holiday during a dark period, when the country was two-and-a-half years into what would be a four-year Civil War. On October 3, 1863, President Abraham Lincoln proclaimed Thanksgiving as a federal holiday to help "heal the wounds of the nation."
As we enter the last week of National American Indian and Alaska Native Heritage Month and Thanksgiving holiday weekend, THIRTEEN offers many Thanksgiving-themed children's programs and feel-good TV programs and inspiring documentaries for cozy, communal viewing. Below are programs featuring Native Americans to stream now, followed by a day-by-day guide to Thanksgiving week broadcasts, which also livestream.
Native American Programs
The Thanksgiving date changes every year, but it's always the last Thursday of November, and since 1990, coincides with Native American and Alaska Native Heritage Month, first designated as a month of recognition and celebration of Indigenous Americans in 1990 by President George H. W. Bush. Here are programs to stream on-demand this week.
Gratitude and Protection: In Their Element
Gratitude for nature's bounty includes respecting and protecting the earth's ecosystems and health. For feel-good inspiration, watch In Their Element, which spotlights Indigenous leaders who are rising up to meet the challenge of the climate crisis. The documentary film features four communities across the United States, each working to protect a different natural resource: earth, air, fire, and water. For people whose existence is inseparable from their native land, climate change is not a tale of the future – it is the present.
Stream In Their Element as a full 26-minute documentary film through November 30, or watch individual segments – earth, air, fire, and water, on the YouTube channel, On the Brink.
Presented by Peril and Promise and Nexus Media News. Peril and Promise is a public media initiative from The WNET Group, reporting on the human stories of climate change and its solutions.
Native Alaska: A Qayaq to Carry Us
Get to know the Sugpiat community as they come home to Kodiak Island in Alaska to learn and build Indigenous knowledge. Merging Indigenous knowledge with western science, Dr. Sven Haakanson and other Sugpiat people in Akhiok pass along the ingenuity of traditional knowledge in a living context to young Sugpiat while building a qayaq (kayak) from wood gathered on the treeless beaches of Cape Alitak. Stream in three parts.
Broadcast and Streaming Schedule
Here is a day-by-day recommendation of Thanksgiving-themed children's programs and feel-good TV for family and friends communal viewing. Any broadcast is also livestreamed Thirteen.org/live. Many of these programs can also be streamed on-demand. If you are a member of a PBS station like THIRTEEN, you can stream more videos with the member benefit, Passport. Passport provides you with extended access to an on-demand library of quality public television programming, including current and past seasons of PBS shows.
PBSKids: Arthur Thanksgiving
Monday, Nov. 21 at 6:30am and Thursday, Nov. 24 at 8am
Arthur and his family are getting ready for Thanksgiving! But when Pal disappears to go on his own adventure, family, friends and the rest of Elwood City try to get Pal home. Will they be able to celebrate the best Thanksgiving yet?
PBSKids: Daniel Tiger's Neighborhood: Thank You Days
Tune-in or livestream Thursday, Nov. 24 and Friday, Nov. 25 at 9:30am and 2pm or watch on demand on the PBSKids site or download the free PBS Kids Video app.
Daniel Tiger's Neighborhood shows thankfulness and gratitude with Thank You Day episodes on our Thanksgiving holiday. THIRTEEN airs Thank You, Grandpere Tiger!/Neighborhood Thank You Day at 9:30am: Grandpere Tiger visits; Daniel can't decide what he wants to write on his thank you note. At 2pm, we air Margaret's First Thank You Day. Daniel is excited to show his little sister Margaret all the things they can do to celebrate Thank You Day at the Enchanted Garden, but plans change when Margaret gets sick. On Friday, the episodes flip in order.
Stream Thank You, Grandpere Tiger!/Neighborhood Thank You Day
Stream Margaret's First Thank You Day.
PBSKids: Wild Kratts: Happy Turkey Day
Monday, Nov. 21 and Thursday, Nov. 24 at 7:30am and 3:30pm
The Wild Kratts are on a mission to defend the honor of the wild turkey and to stop Gourmand, who is hunting for the largest, fattest turkey in the forest.
Premiere: American Masters – Buffy Sainte-Marie: Carry It On
Tuesday, Nov. 22 at 9pm
Experience the story of the Oscar-winning Indigenous artist from her rise to prominence in New York's Greenwich Village folk music scene through her six-decade groundbreaking career as a singer-songwriter, social activist, educator and artist. Before the premiere, read more and watch clips.
Premiere: Tutankhamun: Allies & Enemies
Wednesday, November 23 at 8pm
Did you get a jump start on Thanksgiving Day preparations? Reward yourself like a…pharaoh? This two-hour premiere commemorates the centennial of King Tut's tomb opening in Egypt by exploring the mysteries of the boy-ruler's life and burial. Egyptian archaeologist Dr. Yasmine El-Shazly meets with historians and scientists to examine historical inconsistencies. Watch clips on the program page.
Michael Flatley's Lord of the Dance: The Impossible Tour
Thursday, November 24 at 8pm, Saturday, Nov. 26 at 8:30pm
Kick up your heels (on the sofa or coffee table) after your meal to watch some of the most in-demand dancers in the world. The legendary, biggest-selling dance show returns with a new generation, led onstage by Michael Flatley's hand-picked successor: Lord of the Dance Matt Smith, one of only four people in the world capable of performing Michael's legendary "Feet of Flames" solo.
Miss Scarlet and the Duke: Season 3 Advance Streaming!
Thursday, Nov. 24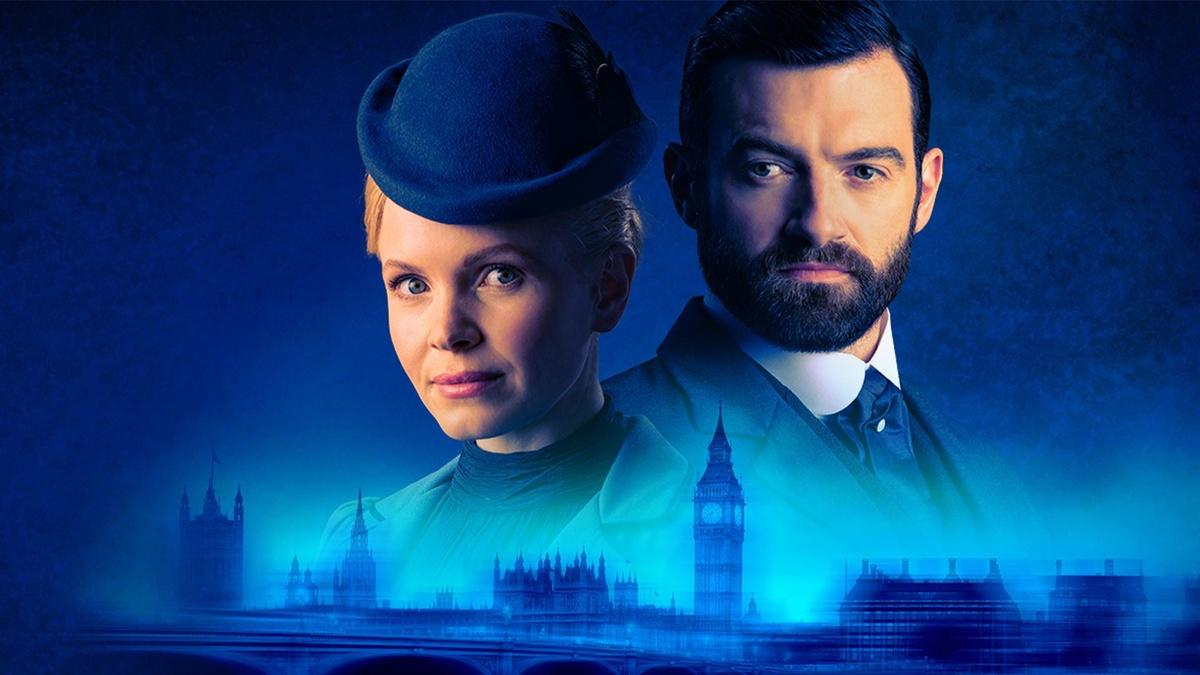 Beginning on Thanksgiving night, November 24, all six spellbinding episodes of 
Miss Scarlet and The Duke Season 3
, starring Kate Phillips as Victorian London's first-ever female private eye Eliza Scarlet, and Stuart Martin as her colleague and potential love interest Inspector William "The Duke" Wellington, will be available to binge with
THIRTEEN Passport
, an added member benefit which provides extended access to a digital, on-demand library of PBS programs. Episodes will begin airing weekly on the PBS MASTERPIECE Prime Video Channel, an add-on subscription for Amazon Prime members, on the same date.
All Creatures Great and Small: The Next Chapter
Thursday, Nov. 24 and Sunday, Nov. 27 at 9:30pm
Once you've had a "good feed" yourself, gather round the telly for an all-audiences feel-good trip to the Yorkshire Dales. Go behind the scenes of the beloved PBS series about the world's favorite veterinarian and his animal patients. This time you'll get to know the cast and creative team. All Creatures Great and Small returns Sunday, January 8, 2023 at 9 p.m. with the new Season 3.
Great Performances: Josh Groban's Great Big Radio City Show
Friday, Nov. 25 at 9pm, Saturday, Nov. 26 at 4pm and Sunday, Nov. 27 at noon.


The world-renowned baritone Josh Groban performs songs from many musical genres alongside special guests Cyndi Lauper (music and lyrics writer for Kinky Boots on Broadway), Denée Benton, New York City Ballet principal dancer Tiler Peck, and more. See them in the glorious setting of New York City's Radio City Music Hall in Midtown Manhattan.
The David Rubenstein Show: Peer to Peer Conversations: Darren Walker
Saturday, Nov. 26 at 9am


Philanthropy is the theme this week. Join financier and philanthropist David Rubenstein as he talks with the most influential leaders in business to uncover their stories and their paths to success. Darren Walker, Ford Foundation president, talks about social justice, equality in the boardroom and how billionaires give away their money.
Sinatra: A Man and His Music, plus Ella and Jobim
Saturday, Nov. 26 at 7pm


A truly historic and memorable event, this special showcases iconic performances from Frank Sinatra and the incomparable Ella Fitzgerald and also features the only filmed meeting of Sinatra and Brazilian bossa nova legend Antonio Carlos Jobim.
State of the Arts
Sunday, Nov. 27 at 11:30am
Remembering a woman who moved to America and enriched the New Jersey and New York City dance scene. The internationally renowned dancer and choreographer Nai-Ni Chen died tragically in a swimming accident late in 2021. In this special program, State of the Arts profiles Nai-Ni's remarkable life and artistry. Born and trained in Taiwan, she came to the USA in her early 20s, melding her own centuries-old traditions with the contemporary dance she enthusiastically embraced in New York City. She founded the Nai-Ni Chen Dance Company in Fort Lee, New Jersey in 1988. The multi-racial and multi-national company continues to perform their founder's work, as well as traditional Chinese dances. Stream now.
Native America: New World Rising
Sunday, Nov. 27 at 7pm
Discover how resistance, survival and revival are revealed through an empire of horse-mounted Comanche warriors, secret messages encoded in Aztec manuscript and a grass bridge in the Andes that spans mountains and centuries of time. Stream this episode and the entire four-part series plus extra recipe episodes on the Native America program page.
Miss Scarlet & The Duke: Secrets Revealed
Sunday, Nov. 27 at 8pm
Go behind-the-scenes of this thrilling and cheeky MASTERPIECE Victorian mystery series with cast and crew. Stream two seasons of Miss Scarlet & The Duke. Season 3 will arrive Thursday, November 24, 2022 for THIRTEEN members to stream in advance of broadcast! Stream sneak-peek of Season 3.