THIRTEEN Passport
.
The countries represented in our November international drama releases: Belgium, Canada, France, Iceland, Norway, Sweden. More international Walter Presents dramas that span period drama to contemporary thrillers will continue to arrive on Thursdays and Fridays, through May 4.
13 Commandments, Season 1
A self-declared prophet reinterprets God's will, using the Ten Commandments to express his displeasure with society in this dark, chilling drama from Belgium with plenty of cliffhangers and plot twists. A jaded police officer and his ambitious young partner get caught up in an impossible hunt for the murderer whose popularity increases with some people despite his cruelty. In Flemish, with English subtitles. Read a review from The Euro TV Place.
Binge 13 Commandments: 13 episodes. Expires: 7/31/23
Astrid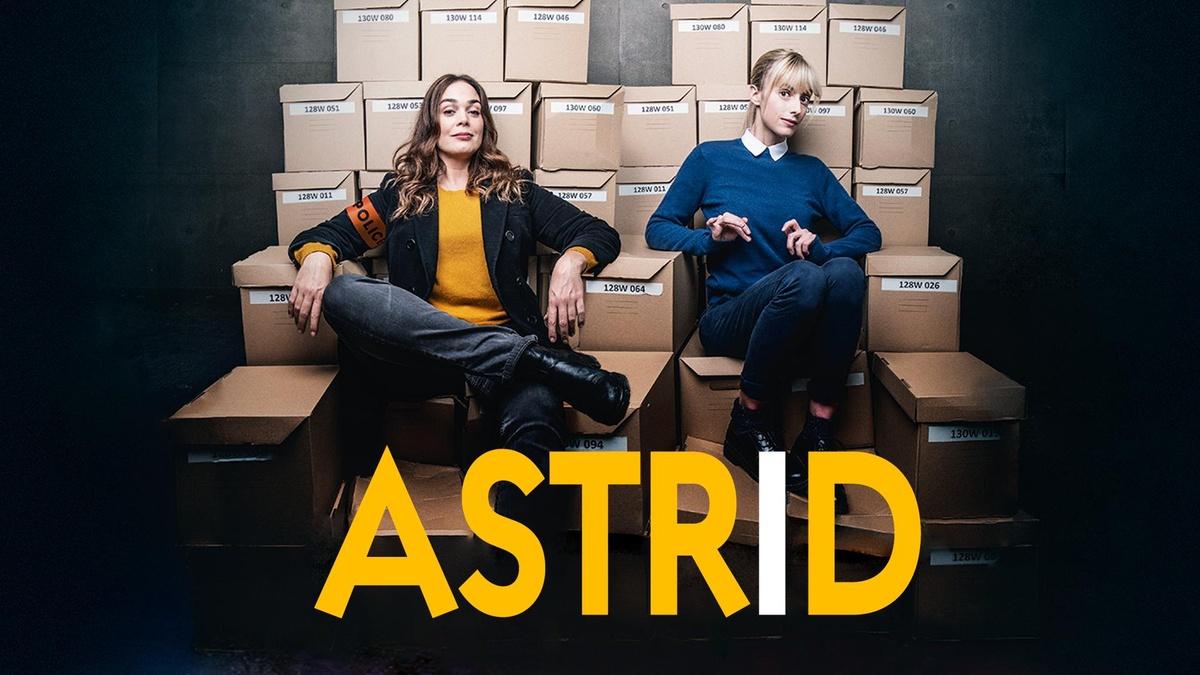 Astrid Nielsen works in the library of the judicial police. She has Asperger's syndrome. With an incredible memory she excels at analyzing files of ongoing investigations. The district commander decides to use it to the fullest, entrusting her with very complex investigations which have remained unsolved to date. In French with English subtitles.
In her spoiler-free review on Foreign Crime Drama, Kelly Luchtman compares the series to Amelie and writes, "If you need a break from the darkest of noirs, and you want a series that puts a smile on your face, Astrid is for you."
Binge Astrid: nine episodes. Expires: 9/30/24
Fatale-Station, Season 1
Sarah manages to flee a man who has wanted her dead for a long time, and finds herself very, very far from Quebec City, in the lost Canadian village of Fatale-Station. The presence of this foreigner in this pretty but frozen little village transforms the people who live there. Nobody comes to Fatale-Station without having something to hide. In French with English subtitles.
Binge Fatale-Station: 10 episodes. Expires: 8/31/23
Olivia, Season 1
Olivia Alessandri opens a law firm to defend lost cases, redress injustice and bring justice. In Season 1, five years after her own revenge, Olivia Alessandri continues to fight the worst injustice. In French with English subtitles.
Binge Olivia: six episodes. Expires: 8/31/23
Recoil, Season 1

Police corruption and gang culture meet as ex-con Robin struggles to escape his past. In Season 1, Robin is drawn into his old gang, he agrees to investigate the police. In Norwegian with English subtitles.
Binge Recoil: eight episodes. Expires: 8/31/23
Hassel, Season 1

Based on the novels by Olov Svedelid. Roland Hassel (Ola Rapace, Together) is a street-smart detective fighting increased levels of crime in Stockholm, Sweden. When his father figure is brutally murdered, Hassel leads a task force to avenge his death. In Swedish with English subtitles.
Binge Hassel: 10 episodes. Expires: 9/30/23
The Cliff, Season 2
This dramatic mystery involves bizarre incidents and unexplained deaths, set against the backdrop of a controversial hydroelectric project in Iceland. Helgi Runarsson investigates a suicide, but the lines between justice and crime blur. In Icelandic with English subtitles.
Binge The Cliff: four episodes. Expires: 9/30/23
---
THIRTEEN Passport
THIRTEEN Passport is the member benefit that provides you with extended access to an on-demand library of quality public television programming, including current and past seasons of PBS shows. Your THIRTEEN membership supports public media for the tri-state community. For questions and to solve technical issues, visit our FAQs page.

Thrillers, detective shows, criminal procedurals and mysteries make up this survey of the best European TV series curated by Walter's Choice for PBS. All PBS foreign-language dramas have English subtitles as well as English captioning available. Entire seasons of television series from Europe and Canada are released every Thursday for streaming. Become a member of your PBS station THIRTEEN and stream with the member benefit