Our holiday wish is that when you watch THIRTEEN's December programming, you'll feel cozy, merry and bright as winter arrives! Homecomings and excellent music of all varieties are a big part of our schedule this month. Our feel-good and holiday program broadcast schedule is listed below in chronological order. Most will stream online and on digital devices the day after broadcast. Scroll further down this article to see the many concerts, clips, musicals, documentaries and food and travel shows that you can watch right now. Happy Holidays!
Broadcast Schedule
December 14 – 25 (see schedule for all days and times)
Let's Go Luna!: Christmas Around the World
Luna the moon guides three friends — a wombat, a butterfly and a frog — as they visit new places around the world with their parents' traveling performance troupe. In this movie special, the kids believe Santa will never find them when the Circo gets stuck at the South Pole on Christmas Eve. Luna helps the kids work to save Christmas, learning about holiday traditions from around the world along the way.
See the movie premiere Friday, December 14 at 7 p.m. on PBS Kids YouTube. Children can watch Let's Go Luna and other PBS Kids shows online at kids.thirteen.org
December 14 at 9 p.m.
k.d. lang – Landmarks Live in Concert: A Great Performances Special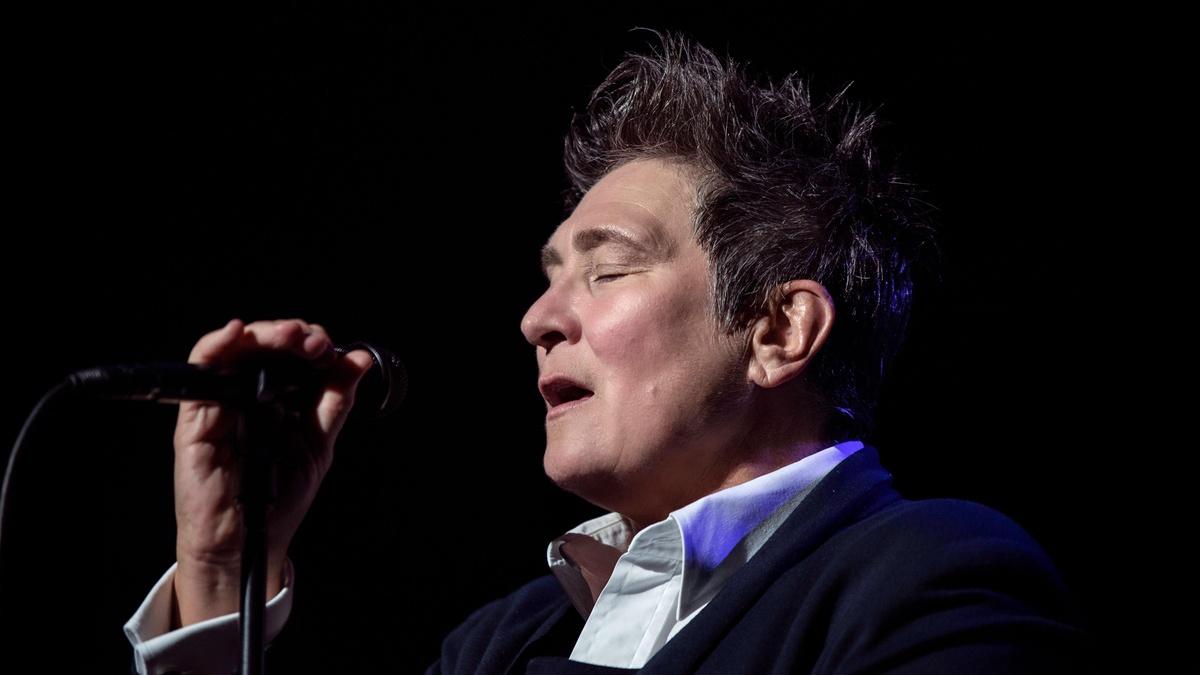 Are you feeling constant cravings this season? This amazing performance will satisfy. Celebrate the 25th anniversary of
Ingénue
, the critically acclaimed and GRAMMY®-award winning album by the superstar singer-songwriter k.d. lang with her one-night-only performance from the magnificent Majestic Theater in downtown San Antonio, Texas. With the song "Constant Craving," lang won the 1993 Grammy Award for Best Female Pop Vocal Performance, with strong competition from Mariah Carey, Celine Dion, Annie Lennox and Vanessa Williams.
Learn more about the special
and
stream it starting December 15
.
December 16 at 8 p.m.
Little Women – Masterpiece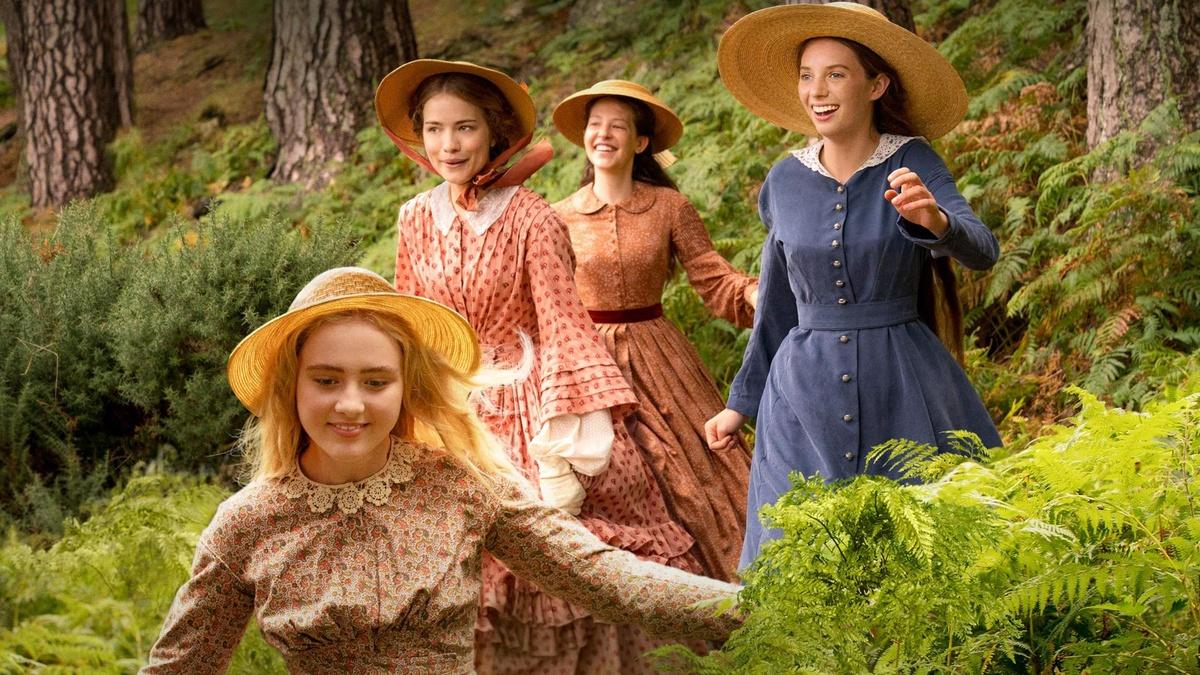 Loved by generations of women worldwide,
Little Women
is a truly universal coming of age story, written by
Louisa May Alcott
. Set against the backdrop of the Civil War, this film adaptation follows sisters Jo, Meg, Beth and Amy March on their journey from childhood to adulthood. With the help of their mother, Marmee, the girls navigate what it means to be a young woman: from sibling rivalry and first love, to loss and marriage. Stars include Angela Lansbury and Emily Watson.
The three-part miniseries airs Sundays at 8 p.m. Stream the first episode. THIRTEEN members can stream all episodes now with the member benefit THIRTEEN Passport.
December 17 at 9 p.m.
Christmas With the Mormon Tabernacle Choir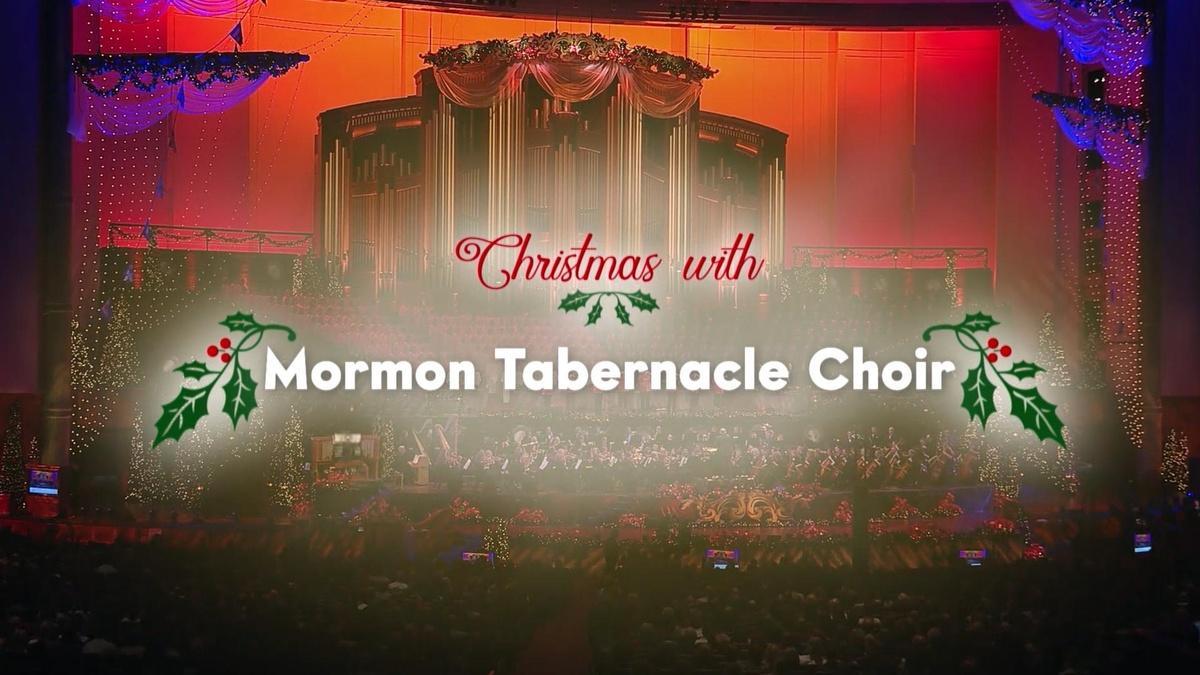 This annual event has been the top-viewed holiday program on PBS nearly every year for the past 14 years! Guest artist and Broadway star Sutton Foster and narrator Hugh Bonneville (
Downton Abbey)
join the world-renowned Mormon Tabernacle Choir, Orchestra at Temple Square, Bells on Temple Square handbell choir, Gabriel Trumpet Ensemble, dancers and actors in an elaborate, Victorian-themed program from Salt Lake City, Utah, that celebrates the Christmas season through music, dance, storytelling and pageantry.
December 18 at 8 p.m.
We'll Meet Again: Great Alaskan Earthquake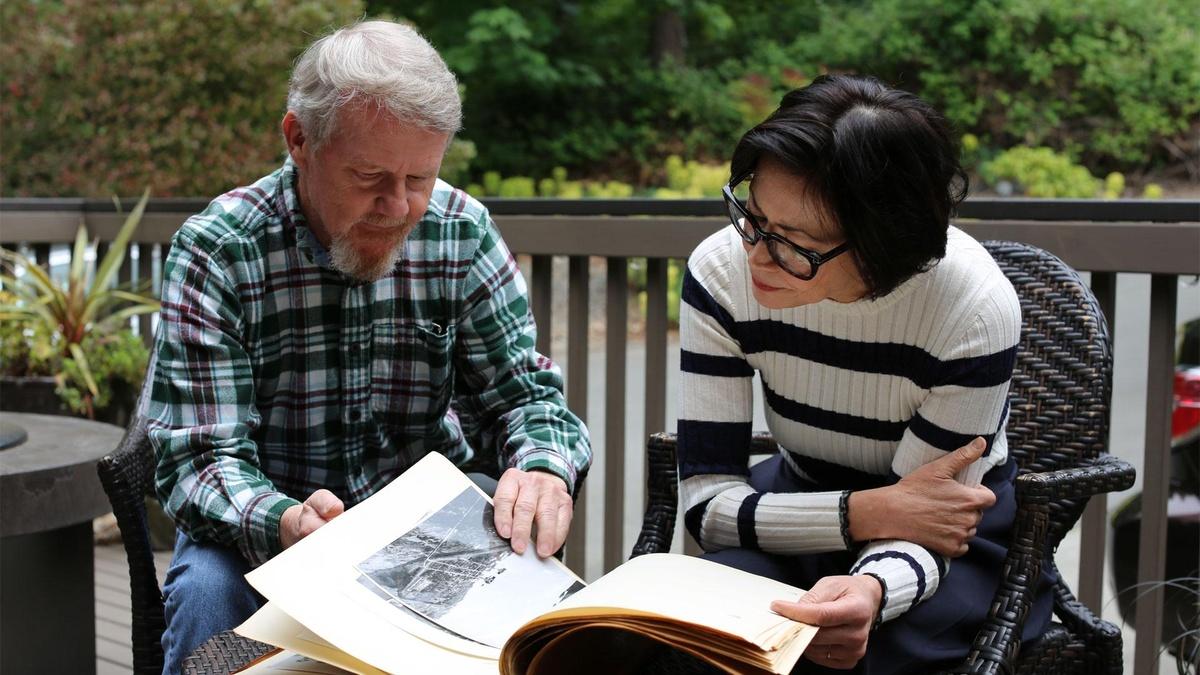 Southeast Alaska was hit with a large, 7.0 earthquake on November 30 of this year and thankfully, no one was killed. On March 27, 1964, the largest earthquake ever recorded in North America struck Alaska, causing catastrophic damage and 131 fatalities. On this new season of
We'll Meet Again
, which helps reunite people who experienced challenging circumstances together, those who survived the 1964 quake attempt to find each other. Michelle Wiley wants to thank a friend and her mom for shielding her from harm, and Danny Kendall searches for a former Little League teammate. Stream episodes of Ann Curry's
We'll Meet Again Seasons 2 and 1
.
December 18 at 9 p.m.
Lidia Celebrates America: A Heartland Holiday Feast

Celebrity chef and restaurateur Lidia Bastianich takes a culinary journey that will seat us at the table of families all across rural and urban America. From east to west, north to south, experience along with Lidia the diverse melting pot that is America. This series is a deeply personal journey that allows Lidia to share her culinary traditions, heritage and history with others who also have great stories to tell.
December 18 at 10 p.m.
Christmas at St. Olaf: Ris'n with Healing In His Wings
This musical celebration of the Advent-Christmas-Epiphany season is a a century-old tradition at St. Olaf College in Northfield, Minnesota. "Gloria" by Andre J. Thomas is a work arranged for massed choir, soloists, and a full orchestra in a gospel musical style. Other music includes familiar Christmas carols, beautiful and contemplative choral anthems, and rollicking orchestral flourishes.
December 19 at 9 p.m.
NOVA: Ghosts of Stonehenge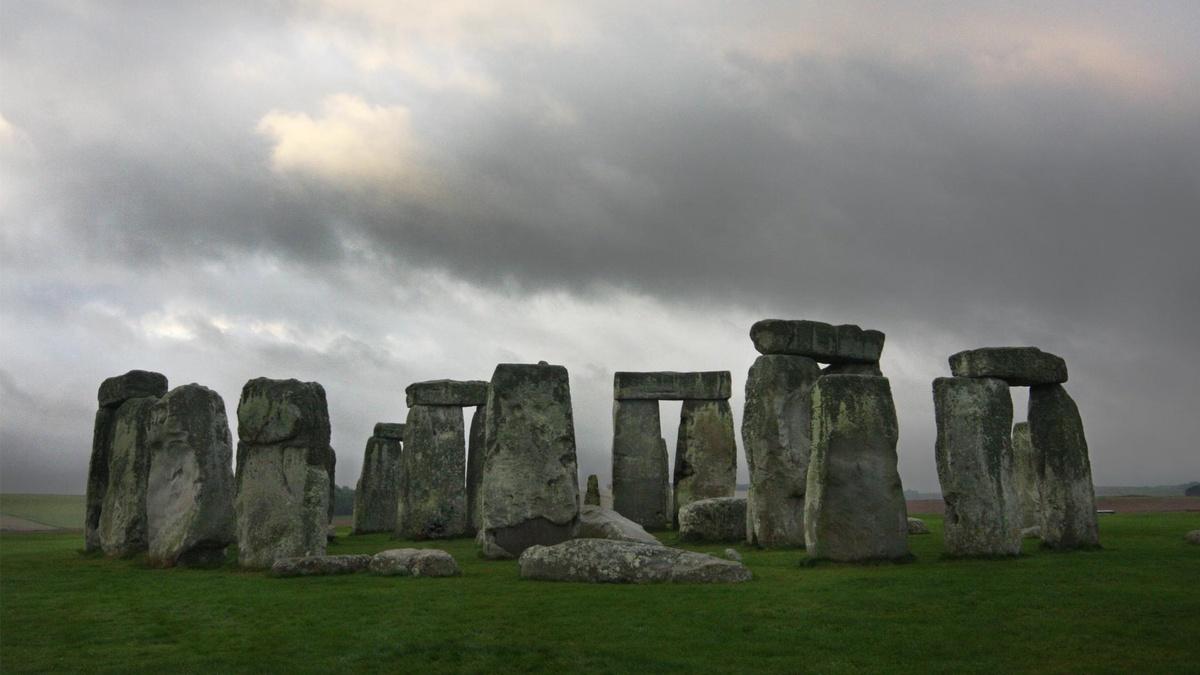 Who built Stonehenge and why? Discover how the last decade of groundbreaking archaeological digs has revealed major new clues to Britain's enigmatic 5,000-year-old site and the people who constructed it.
Stream now
.
The ancient World Heritage Site is popular on the winter solstice, when visitors gather to see the sunrise on December 22 above the huge, sculpted stones that were arranged in a circle. Friday, December 21 is the shortest day of the year in terms of daylight hours, or conversely, the longest night of the year.
December 20 at 9 p.m.
Tom Petty and the Heartbreakers – From Gainesville: The 30th Anniversary Concert

The great American rocker Tom Petty died in October 2017, which makes this concert footage of Petty and the Heartbreakers performing in their hometown in Florida all the more special. A favorite moment in their anniversary concert is when Tom and Stevie sing "Stop Dragging My Heart Around," which appeared on Nicks' first solo album in 1981 and was written by Petty and his band.
December 24 at 9 p.m.
Great Performances: Irving Berlin's Holiday Inn – The Broadway Musical

Dreaming of a white Christmas? Look no further than the Roundabout Theatre Company production of
Irving Berlin's Holiday Inn – The Broadway Musical
, airing on
Great Performances
. This encore from last year's Best of Broadway line-up
can be streamed now
by THIRTEEN members, using the member benefit
THIRTEEN Passport
.
December 25 at 9 p.m.
Call the Midwife Holiday Special

Christmas preparations are in full swing at Nonnatus House when an unexpected visitor arrives: Sister Mildred (Miriam Margoyles), who has four abandoned Chinese orphans in tow. Mother Superior has taken ill, and a new spiritual leader needs to be elected. It soon becomes clear, much to Sister Julienne's horror, that she is the favored candidate. And look who's home for the holidays: Trixie returns to Poplar in time to cover for the Sisters as they leave for the Mother House. The episode will stream online for two weeks after broadcast. For a reminder of what everyone was up to at the time of the Season 7 finale, read the Call the Midwife recap on our British Telly Dish blog.
December 25 at 10:30 p.m.
American Masters: Bing Crosby Rediscovered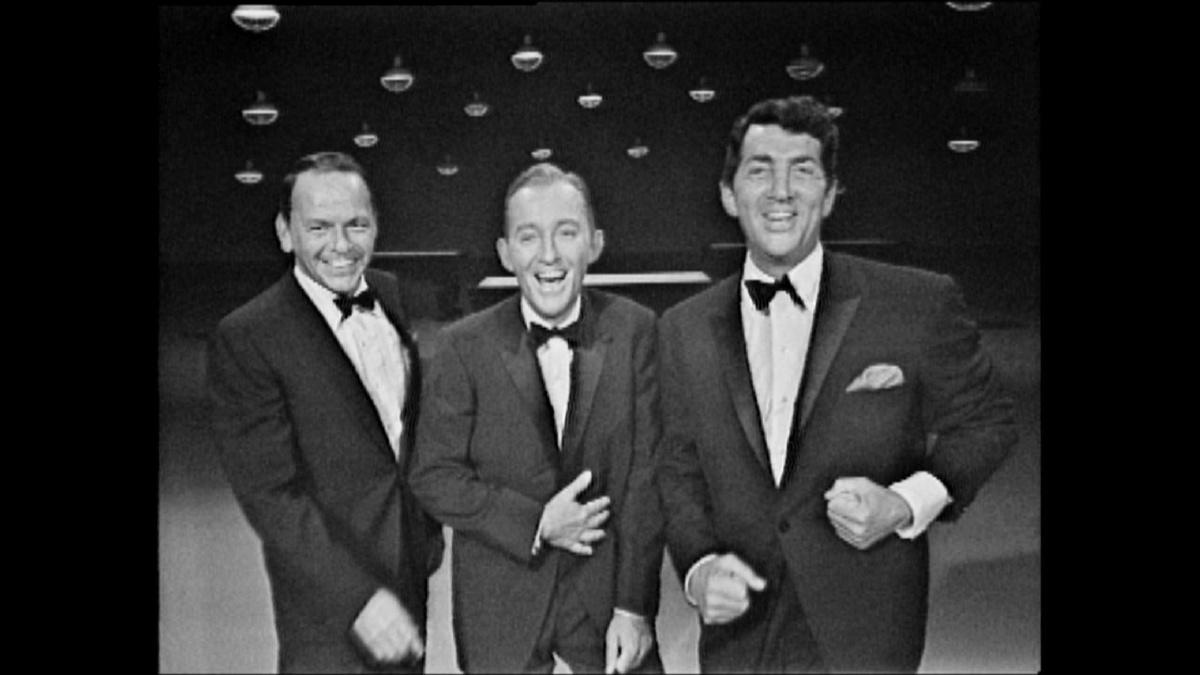 The life and legend of the iconic entertainer and entrepreneur – whose "White Christmas" hit fills the radio air waves to this day – is told through family interviews and never-before-scene footage in
American Masters: Bing Crosby Rediscovered
, narrated by Stanley Tucci. Tony Bennett is an interviewee and you can see his near-contemporaries in archival footage such as this clip featuring the trio of Frank Sinatra, Bing Crosby and Dean Martin. They're cutting up while singing "The Oldest Established Permanent Floating Crap Game in New York" from
Guys and Dolls
on a televised special.
December 27 at 9 p.m.
GI Jews: Jewish Americans in World War II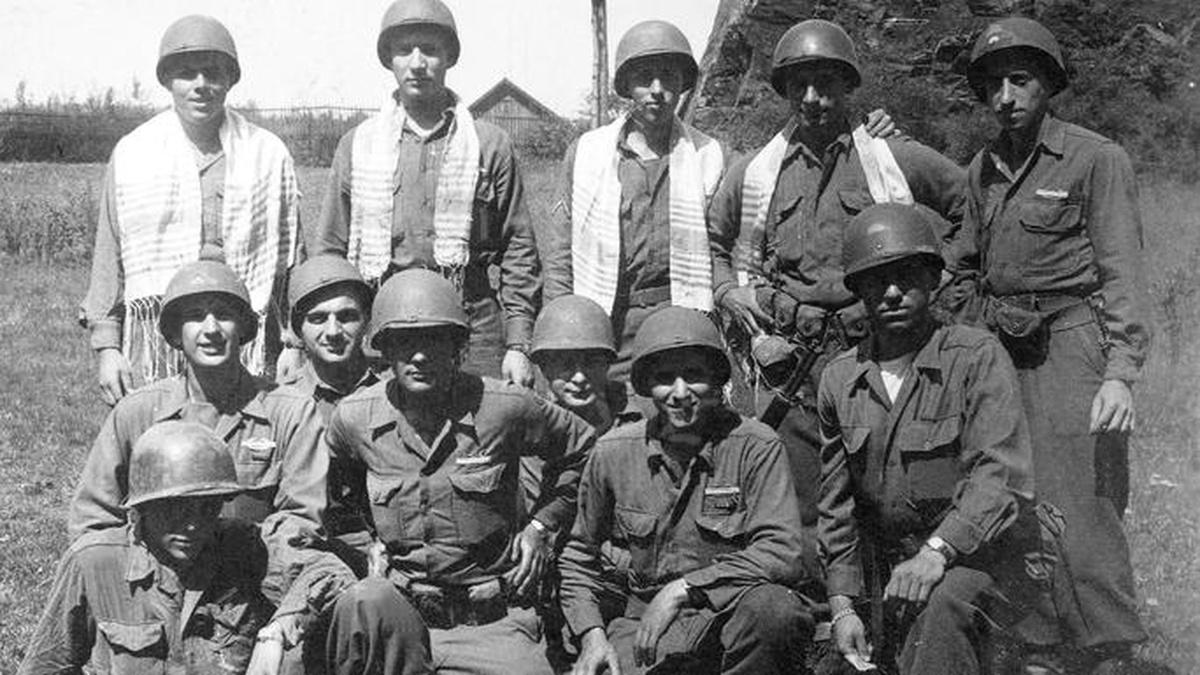 GI Jews: Jewish Americans in World War II
tells the story of the 550,000 Jewish American men and women who fought in World War II. In their own words, veterans both famous (director Mel Brooks, writer Carl Reiner, former Secretary of State Henry Kissinger) and unknown share their war experiences: how they fought for their nation and people, struggled with anti-Semitism within their ranks, and emerged transformed. Learn more about this film on the
PBS film site
. THIRTEEN members can
stream now
with the member benefit THIRTEEN Passport.
December 28 at 9 p.m. and December 31 at 10:30 p.m
Leonard Bernstein Centennial Celebration at Tanglewood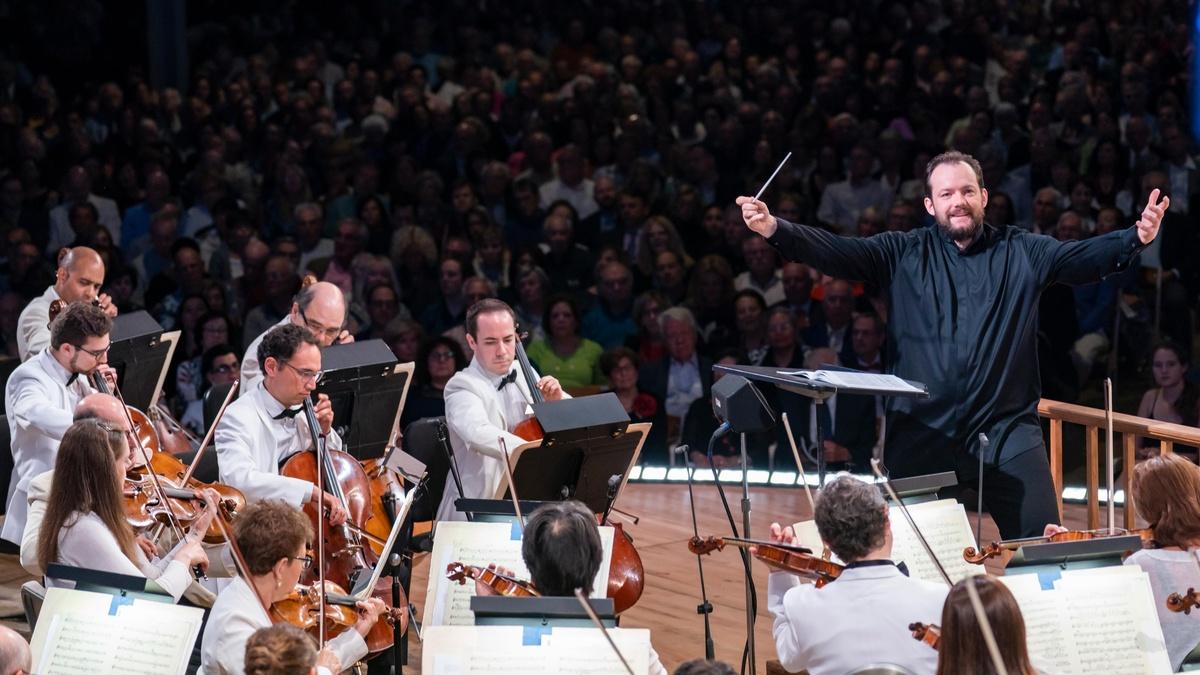 Stream now. In honor of the late Leonard Bernstein's 100th birthday, the Massachusetts music venue Tanglewood dedicated its entire 2018 season to the iconic composer, conductor, performer, educator, and humanitarian. The festivities culminated on August 25, Bernstein's birthday, with a sold-out, star-studded gala concert — and Great Performances was there to capture every memorable performance and moment to bring the occasion to public television audiences across the country.
Join host Audra McDonald and some of the world's leading musicians and performers from opera, classical, and musical theater for a front-row seat to this historic concert. See the concert line-up.
December 29 at 9 p.m.
Reel 13 Classics: Little Women (1994)
The March sisters live and grow in post-Civil War America. With Susan Sarandon, Winona Ryder and Kirsten Dunst. Directed by Gillian Armstrong.
December 31 at 9 p.m.
New York Philharmonic New Year's Eve With Renée Fleming
Ring in 2019 with the New York Philharmonic, led by new New York Philharmonic Music Director Jaap van Zweden, and opera great Renee Fleming. Enjoy an evening of elegance and sophistication celebrating the intersection of classical music and dance, featuring Broadway and film hits, Viennese waltzes, and operetta gems. The program will be available to stream here after.
December 31 at 10:30 p.m.
Leonard Bernstein Centennial Celebration at Tanglewood
Stream now. The encore of the gala concert celebration, held in August for Bernstein's centennial birthday. See description above, under December 28. This pre-empts the previously scheduled Austin City Limits Hall of Fame New Year's Eve, which will stream in the New Year, here.
January 1, 2019 at 2:30 and 9 p.m.
From Vienna: The New Year's Celebration 2019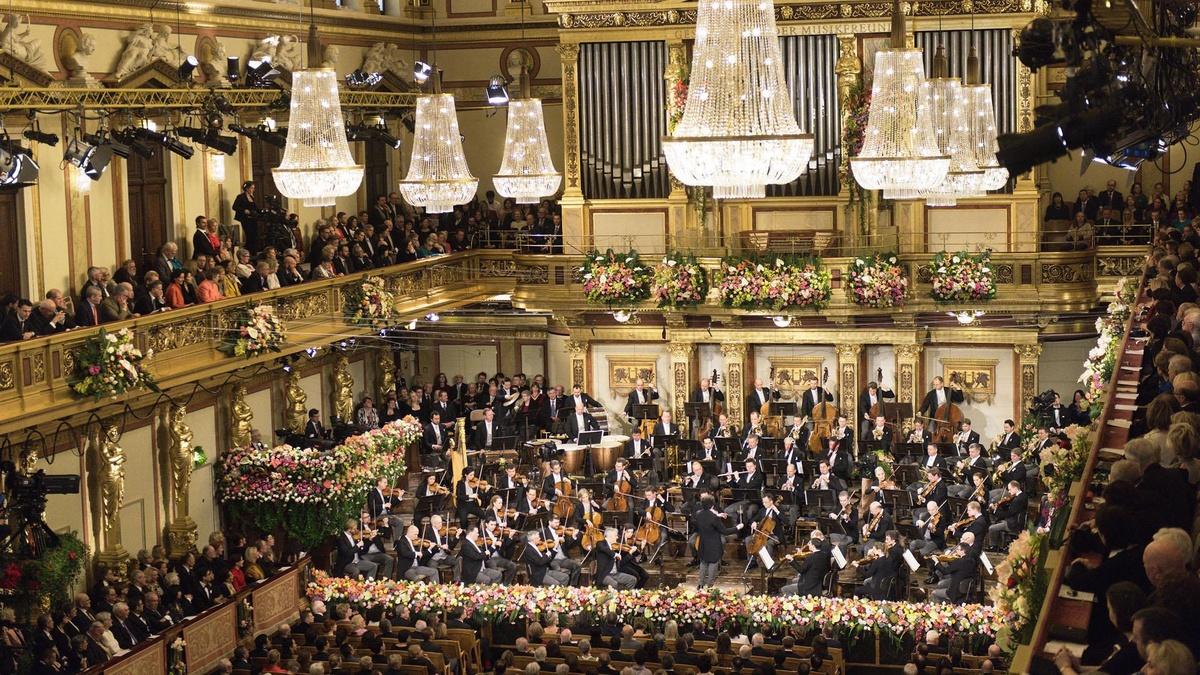 Stream now.
Great Performances
continues the cherished tradition of ringing in the new year with the Vienna Philharmonic at the opulent Musikverein. Under the baton of guest conductor Christian Thielemann, the celebration features favorite Strauss Family waltzes and the dancing of the Vienna State Ballet.
Downton Abbey'
s Earl of Grantham, Hugh Bonneville, returns as host.
Stream Now
Bing and Bowie Christmas Duet: "Little Drummer Boy/Peace on Earth"

You may have seen a clip of David Bowie appearing on Bing Crosby's Christmas special in 1977, but do you know that this duet nearly flopped before it started? Bowie agreed to appear on the special because his mother loved Bing Crosby. But Bowie hated the song "Little Drummer Boy," which he was slated to sing with the great crooner. Two songwriters had to scramble to find a happy middle ground. Find out the story behind the beloved performance in this segment from
American Masters: Bing Crosby Rediscovered
, which re-airs in an encore on Christmas Day, December 25 at 10:30 p.m.
Christmas at Belmont
Join host Sheryl Crow and nearly 700 student musicians, Belmont School of Music faculty and Nashville Children's Choir for traditional carols, classical masterworks, world music and seasonal favorites. Filmed in December 2017. Watch now.
Rick Steves': European Christmas

Access to this video is a
benefit for members through
Join travel expert Rick Steves as he celebrates Christmas' rich history while exploring the sights and sounds of celebrations in Bath, Paris, Oslo, and Burgundy, as well as the timeless traditions of Nürnberg, Salzburg, and Tuscany. Don't miss this beautiful, scenic trip through Europe that begins with the Biblical story of Christmas.
Watch now
.
Sacred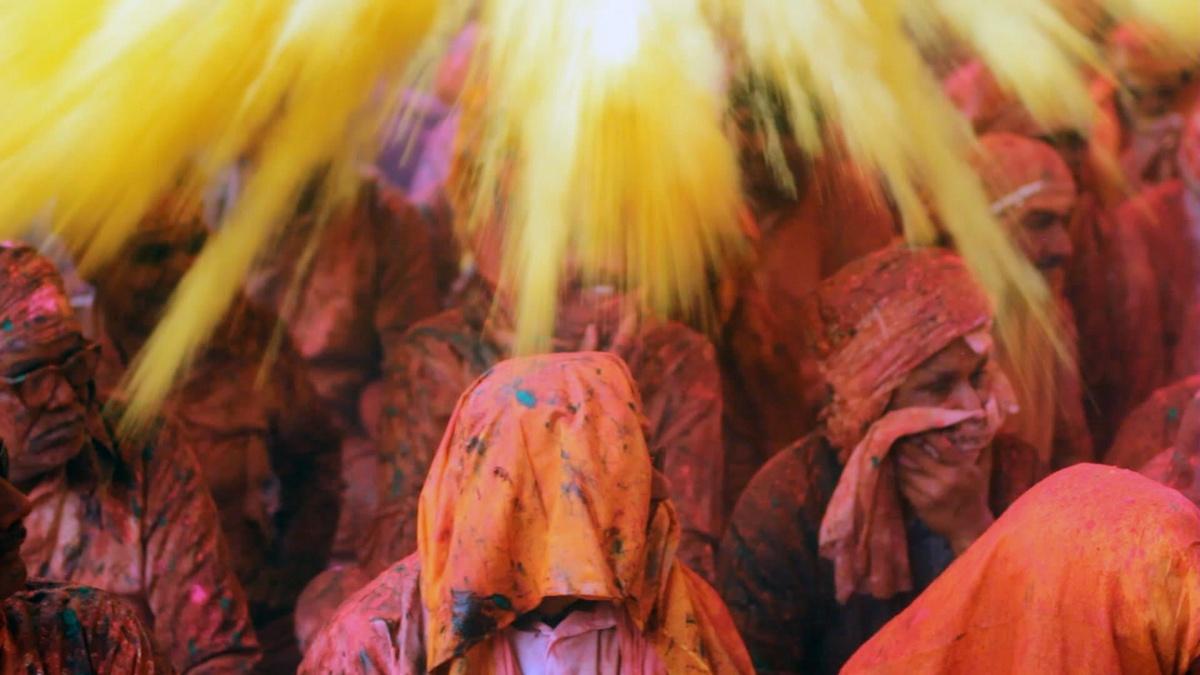 Compelling spiritual and cultural moments from around the world are captured in
Sacred,
a new documentary from THIRTEEN. Sweeping in global reach and yet intensely intimate, the film by Academy Award-winning documentarian Thomas Lennon (
American Experience: The Battle Over Citizen Kane
), is a tour de force that unifies disparate scenes into a single work, told without narration, without experts and, for long stretches, without words at all. The score is magical.
Filmed by more than 40 teams around the world, Sacred reveals how people turn to ritual and prayer to navigate the milestones and crises of private life throughout the life cycle – from birth to death to rebirth. Learn more about the production and stream now.
Winter at Westbeth, from America Reframed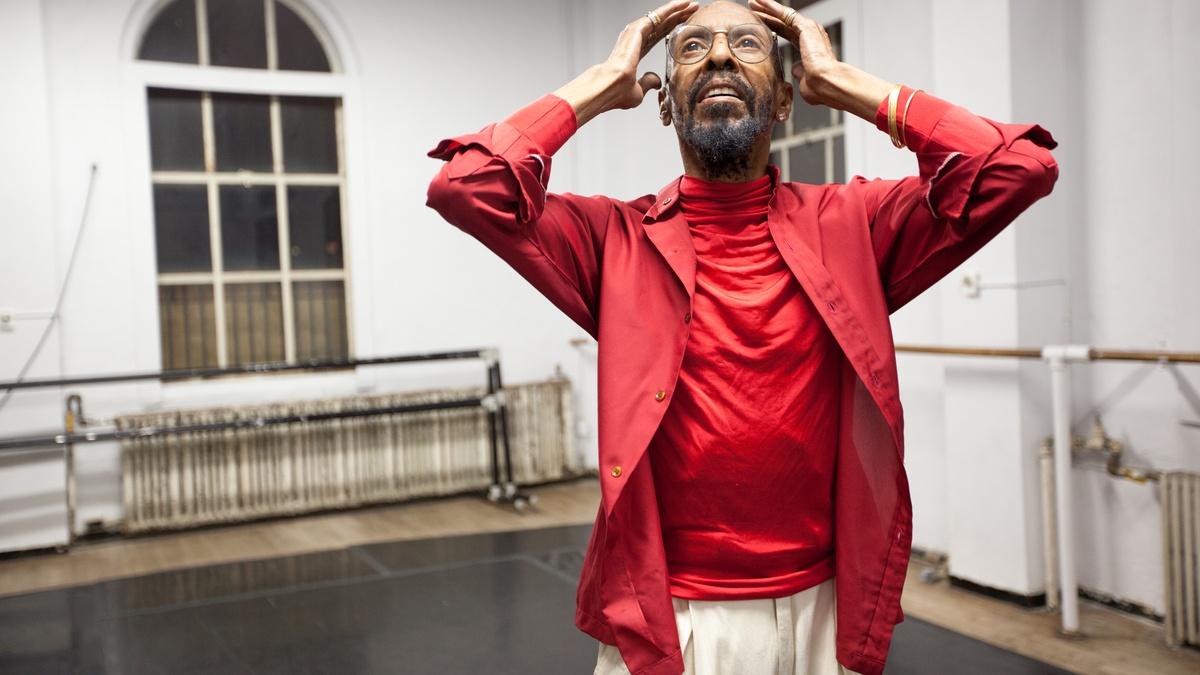 Old New York is alive and well. The residents of Westbeth Artists Housing in the West Village of Manhattan are immersed in their art practice as though there is no tomorrow: Edith Stephens (95) hopes to complete an experimental film for her birthday, Dudley Williams (75) rehearses for an electrifying return to the stage, and Ilsa Gilbert (82) candidly weaves her breast cancer experience into her poetry work.
Winter at Westbeth
captures inspirational stories about aging and the need to keep creating.
Watch now
or look for
broadcasts in December
.
Nature set to the Nutcracker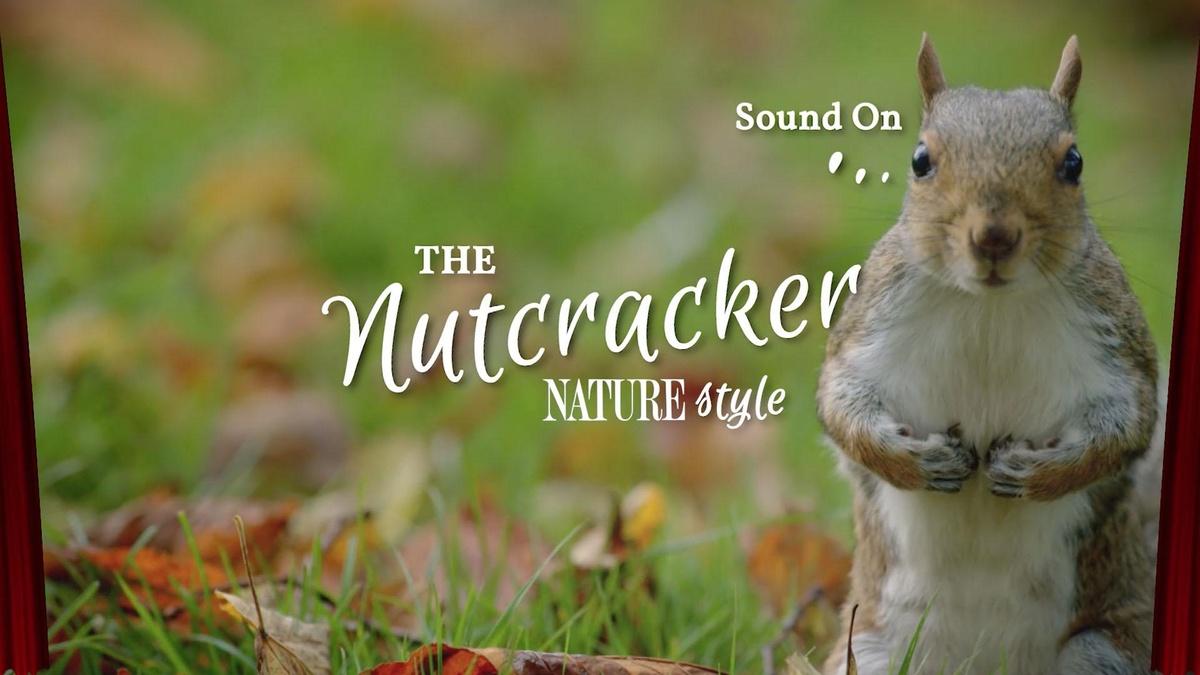 Though we have no "Nutcracker" ballets scheduled this year, we do have some graceful and powerful moves to celebrate. Our
Nature
team at THIRTEEN couldn't resist showcasing the vast squirrel family from
Nature: A Squirrel's Guide to Success
in this "music video" set to "The Russian Dance" from Tchaikovsky's famous
Nutcracker Suite
.
---
As we reach the end of 2018, we want to hear all the reasons why you support THIRTEEN, the tri-state area's public media station. As the most-watched PBS channel in the nation, THIRTEEN reaches millions of people with programming that celebrates arts and culture, offers insightful commentary on the news of the day, explores the worlds of science and nature, and invites people of all ages to have fun while learning.
If this is the time of year you renew your THIRTEEN membership, please renew here.
If you're not a member and would like to make a year-end gift, please do so here.
When you do donate with a year-end fundraising gift, please share why THIRTEEN means so much to you on Facebook, Twitter or Instagram by posting your story with the hashtag #MyThirteen.