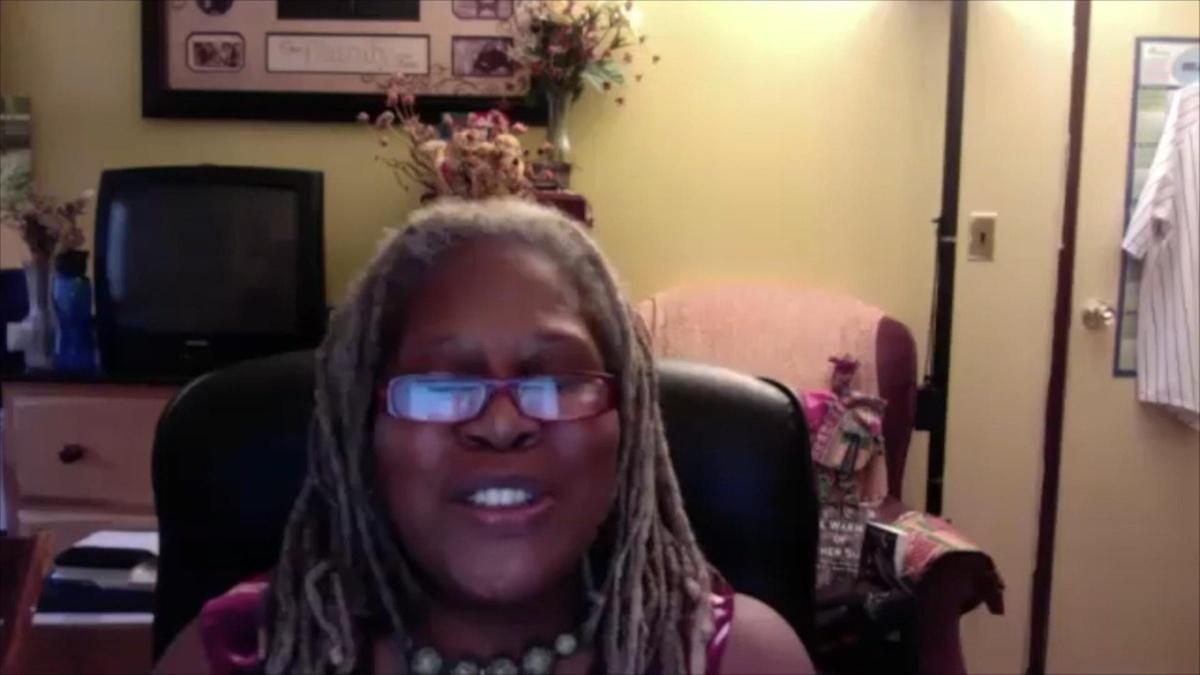 MetroFocus segment September 2, 2020: Rise & Root Farm and Social Justice
I'm thrilled to see my hometown area of Orange County, NY, represented in THIRTEEN broadcasts this week. On Tuesday, September 2, the documentary City of Joel (2018) premieres, set in Monroe and Kiryas Joel.  While City of Joel focuses on a dispute over land and who gets to use it, the weeknight news program MetroFocus will highlight agricultural abundance and community-building on the Rise & Roots farm in Chester, NY, in its Wednesday, September 3 broadcast at 6 p.m (see all MetroFocus air times).
Part of the Hudson Valley, Orange County, NY, is a land of gentle hills and twisting roads. An easy day trip from New York City by car, it has a decent share of farms and markets, and a small selection of breweries, distilleries and vineyard. Its dairy farms have long suffered a stark financial decline, as the Warwick Valley Dispatch spotlights in a November 2019 article. Some dairy farms encourage visits from curious locals and adventurers from New York City and hope for a reprieve from the pandemic's interruption of processing and distribution. There are no longer any milk processing centers in New York City since the 2016 closure of Elmhurst Dairy in Jamaica, Queens.
Local farms came into my awareness the year I left for college in the late 1980s. Soon after I graduated from Washingtonville High School, my mother spotted a "Help Wanted" sign off Route 208, and we followed a dusty dirt drive to Blooming Hill Farm, owned by farmer and all-around good guy, Guy Jones. He didn't ask for a resume, I just needed to show up the next day. It was a fascinating summer apprenticeship of sorts, introducing me to organic farming practices and baby greens like the mesclun salad mix – soon to explode into popularity. Guy's truck brought crates and lugs bearing fresh vegetables – and me – 60 miles south to New York City, where his organic produce at the Union Square Greenmarket enjoyed consumer demand from home cooks and budding celebrity chefs.
Freshly grown produce and the people who appreciate it were all lofty discoveries to this (then) 16-year-old. The many philosophical and environmental messages Guy shared with me included his motto: "Don't Buy Food from Strangers."
Chasing the Dream: Social Justice & the Rise & Root Revolution is the weighty title of MetroFocus' upstate farm segment on September 2. It tells the story of Rise & Root Farm, a groundbreaking urban farming initiative in Chester, NY, whose mission states "We care about justice and equity and in building a strong local food economy."
Host Jenna Flanagan introduces this segment:
Farming in America has been one of the purest and honest forms of labor.

It's work that's considered noble and manly.

Thanks to more than a century of American iconography, it's closely associated with white men.

If you peel back the myth of American farming, you'll find a much more complicated and nuanced narrative, one that the founders of Rise & Root farm in Chester, New York, are hoping to not only celebrate, but share in a more honest fashion.
Founded by four women with roots in New York City, the farm's work is shared with MetroFocus viewers by co-founder Karen Washington, a native New Yorker who splits her time between The Bronx and Chester.
Washington discusses the seeds she's personally been sowing since 1985 to grant New Yorkers of all ages and races a more just and representative model of farming while providing abundant and nutritious food for them. "What this pandemic has shown is people understand the relationship between food and health."
She polished her green thumb as a community gardener and leadership skills through numerous board memberships, including with The New York Botanical Garden (NYBG). Washington has worked with Bronx neighborhoods and NYBG's Bronx Green-Up program to transform empty lots into thriving community gardens, and she has stood up and spoken out for garden protection and preservation. In 2012 Ebony magazine voted her one of their 100 most influential African Americans in the country, and in 2014 she was awarded with the James Beard Leadership Award. It was 2014 when she co-founded Rise & Roots farm with Lorrie Clevenger, Jane Hodge, and Michaela Hayes. They describe themselves as a multiracial, intergenerational, LGBTQ and straight collective who "work hard to build diverse communities and to support our communities through our work."
On Chester's black-dirt soil – famous for onion farming – Rise & Root grows vegetables, flowers, and herbs using sustainable growing techniques and no pesticides or herbicides. See their website to learn how to shop locally with them or place orders for pick-up at the Union Square Greenmarket in New York City. The farm also invites people (groups limited to 10 during the pandemic period) to experience and learn from the farm on community Saturdays.
To join a community garden in New York City (note that not all of them grow vegetables), see what's convenient for you on GrowNYC or New York City Parks Green Thumb. The Trust for Public Land provides a history of the community garden movement in the city.
If you're curious to see the lay of the land of Orange County farms and other food- and beverage-makers, Orange County Tourism offers this map of farm attractions. Not all farms and green sites are noted here, so keep your eyes out for more.

MetroFocus airs weeknights at 6 p.m. (see schedule for late-night and weekends) and livestreams; listen weeknights on 88.3 WLIW-FM at 11pm.