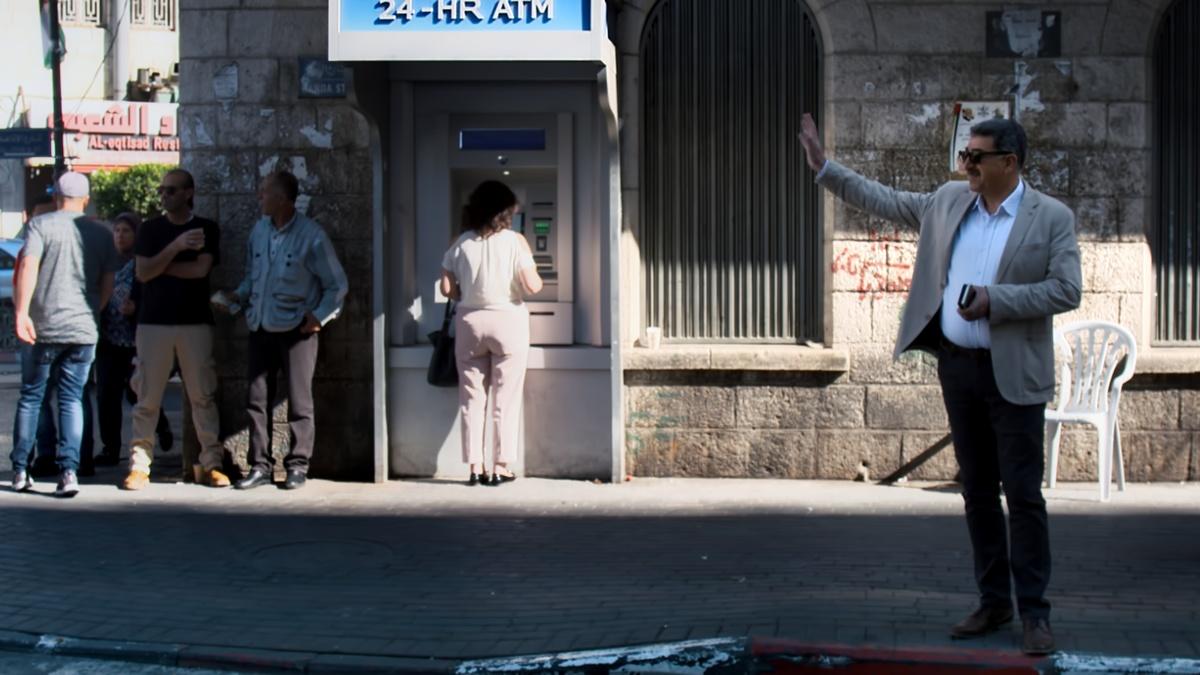 The documentary film
Mayor
 by David Osit is a 
New York Times
 Critic's Pick and it premieres on television Monday, July 26 at 10 p.m. on THIRTEEN. It will stream through August 25.
Mayor
is presented by
POV
, the longest-running independent documentary showcase on American public television.
Musa Hadid has served as mayor of Ramallah in the central West Bank – home to 60,000 people – since 2012. He's a former civil engineer and as with any mayor, his duties are practical – he paves sidewalks, cleans sewage spills, approves city advertising campaigns, builds a new fountain and makes sure the local school buildings are built so that children can play in the sunshine.
But even the most mundane of Hadid's responsibilities are affected the presence of Israeli troops, with raids and government strictures casting a shadow over the city. While showing serious encroachments of global and regional politics on Ramallah, the film also uses deadpan humor about the bureaucratic part of Hadid's job, partly amplified by unusual music selections, to offer a nuanced perspective of the Palestinian struggle for autonomy through his eyes.
Funny, tragic and compassionate, Mayor shows Hadid and the citizens of Ramallah as they struggle to move forward under difficult circumstances, ultimately asking the question: how do you run a city if you don't have a country?
The POV series presents Mayor to broaden the often narrow representation of Palestinians in the media. A historically Christian city in the Middle East, Ramallah is surrounded by greenery, has snow in the winter and its residents celebrate Christmas enthusiastically. Hadid's mayoralty is beset by the same problems that plague public servants around the world, but what separates Hadid's job from so many of his fellow officials is best captured in the film when tear gas falls on his city during dinner time.
"I'm thrilled to share Mayor with American audiences on POV, in my opinion one of the most progressive, valuable, and vital nonfiction programs we have in the entire country. During production I would describe the film as something like "Parks and Recreation" set in Palestine, and it says everything about POV that they were eager to hear more. I'm so excited to work with them to bring Mayor Musa and Ramallah to American viewers," said director David Osit.
Watch POV: Mayor and other documentaries on this site's POV program page.