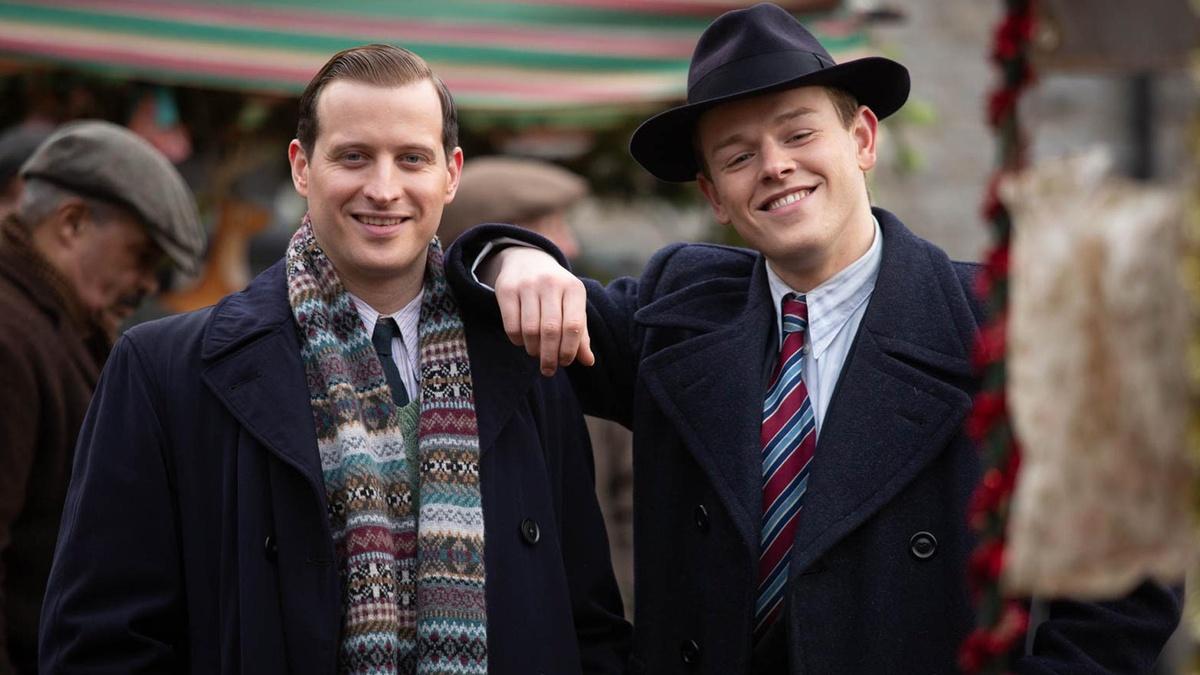 An All Creatures Great and Small on Masterpiece Marathon on Sunday, December 26, 4 p.m. – 1 a.m.
Cute farm animals and pets, quaint and quirky characters and scenic vistas for miles in the English countryside. Do you think you could cozy up to that on a cold day? Returning for a second season in January 2022 is the heartwarming Masterpiece series All Creatures Great and Small. The dramatic series is based on the beloved bestselling novels by James Herriot about a young vet and his surrogate family in the Yorkshire Dales of the 1930s.
We're providing a chance to catch up on Season 1 before the big premiere during our day-after-Christmas Season 1 marathon. It's just what the doctor — or veterinarian — ordered! If you prefer to stream on-demand, you can do so on the All Creatures Great and Small show page or PBS and THIRTEEN Explore apps.
Nicholas Ralph leads the ensemble Masterpiece cast as James Herriot. The late Dame Diana Rigg stars as Mrs. Pumphrey, owner of the overly indulged Pekingese Tricki-Woo, in her last onscreen role before her death in September 2020.
See a preview of Season 2 and learn more about what and who it will bring: