THIRTEEN and PBS offer regular, in-depth reporting on the coronavirus pandemic's COVID-19 cases and vaccine distribution, as well as repercussions on employment, social services, the economy and politics. Here is the most recent information from infectious disease doctors and medical professionals, government officials, and journalists who cover news about COVID-19 and its impacts. This page will be updated as reporting continues.
Recent COVID News and Numbers
Click for National, State, and City Hotlines and Resources
Starting Tuesday, March 30 at 8 a.m., New Yorkers age 30 and older will be eligible to schedule and receive a COVID-19 vaccine. As of Tuesday, April 6 at 8 a.m., New Yorkers age 16 and older will be eligible to schedule and receive the COVID-19 vaccines. As a result of a State Supreme Court ruling, all incarcerated individuals in state or local facilities must be offered the vaccine immediately as of March 30.
See COVID-19 Vaccine questions and direct links to official New York, New Jersey and Connecticut sites with the most up-to-date information.
A New York State-run mass vaccination site will open in Rockland County: Rockland Community College's Eugene Levy Fieldhouse is expected to open Thursday, April 1 with appointments opening Tuesday, March 30 at 8 a.m. Hours of operation will be 8 a.m. to 7 p.m., seven days a week.
As of April 1, there will be 25 more low-cost, rapid testing locations for COVID-19, made possible by a public-private partnership in New York.  Testing providers in the network must make rapid tests available for no more than $30, provide participants with their results within 30 minutes, offer a way for people to schedule in advance and report the results to the state. Find a test site and make an appointment here.
Governor Andrew Cuomo has announced the Excelsior Pass, a free and voluntary mobile app platform for businesses and individuals that can be used to easily access secure proof of a recent negative COVID test or vaccination.
To better reach underserved New York City residents, SOMOS Community Care in New York City will begin providing COVID-19 vaccines directly to an initial 75 primary care physician practices in the Bronx, Brooklyn, Manhattan and Queens.
Re-Openings
On April 2, New York's arts and entertainment venues can reopen at 33% capacity. Venues can host up to 100 people indoors or up to 200 people outdoors. If all attendees present proof of completed vaccination or recent negative test result prior to entry, capacity can increase up to 150 people indoors or up to 500 people outdoors.
PBS NewsHour Reports
PBS NewsHour is broadcast weeknights at 7 p.m. and weekends at 6 p.m. and streams live. Listen to half-hour broadcasts on 88.3 WLIW-FM weeknights at 6 p.m.
April 1: Americans with High-Risk Conditions Struggle to Get Vaccine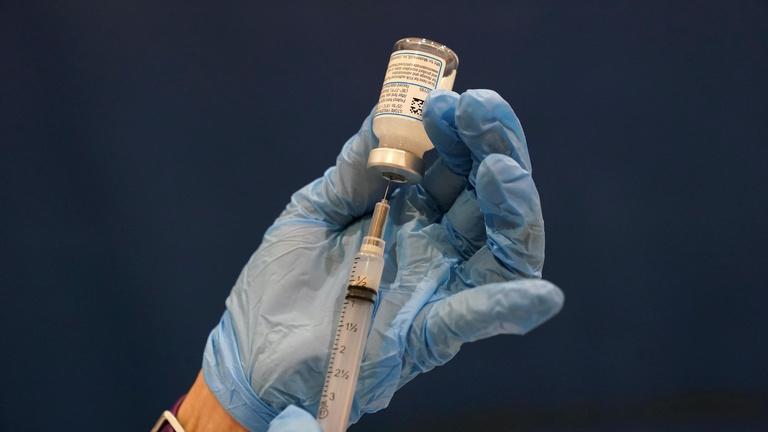 Even as the U.S. sets records for daily COVID-19 vaccinations, disparities in availability persist. We cover the stories of some medically vulnerable people, most of whom are still waiting for their shot. And for more on the reasons behind the wait, William Brangham speaks to Jen Kates, the Senior Vice President and Director of Global Health and HIV Policy at the Kaiser Family Foundation.
March 31: The Uphill Battle to Get COVID Vaccines for People with IDD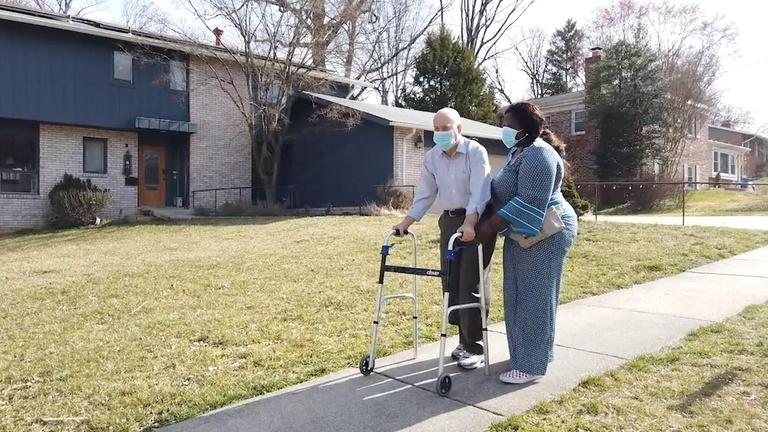 People with intellectual and developmental disabilities like Down Syndrome, Cerebral Palsy and Autism often have underlying health conditions that make them more susceptible to COVID-19. Plus, many receive care in group living facilities, putting them at further risk. But despite the elevated risks for those with IDD, they face an uphill vaccination battle.
March 29: CDC Warns of "Impending Doom" of COVID Surges as Deaths Rise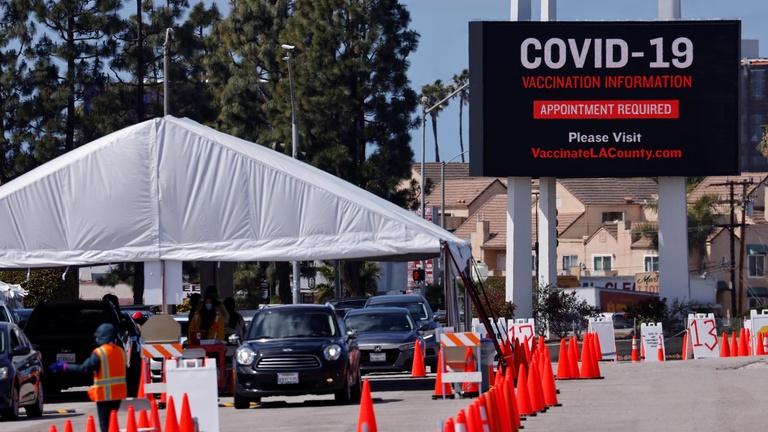 President Joe Biden urged state and local officials Monday to keep or reinstate mask mandates amid some of the most urgent warnings yet about new COVID-19 surges. Judy Woodruff talks to Dr. Leana Wen, an emergency physician and public health professor at George Washington University, about the latest developments in the fight against the virus, which has killed almost 550,000 Americans.
March 29: WHO Says COVID Originated in Bats, But Critics Claim Bias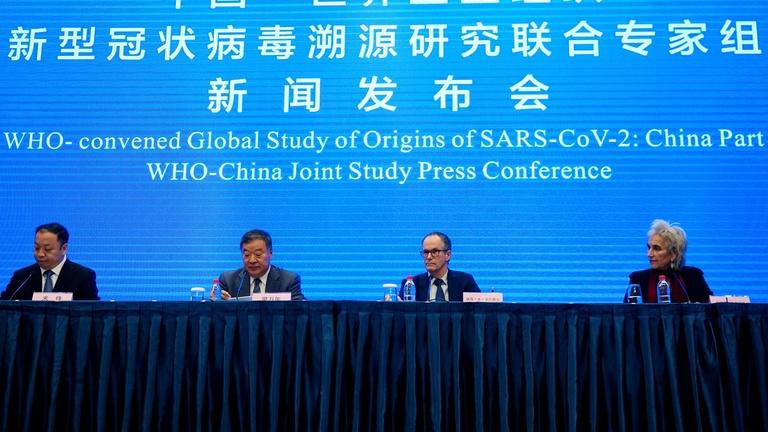 The PBS NewsHour has obtained a study by a group of independent researchers convened by the WHO to find the origins of COVID-19 in China. As Nick Schifrin reports, the virus that caused the worst pandemic in a century most likely started in bats, and jumped to humans through an intermediate animal host. The researchers call it a starting point, but their critics still say it doesn't go far enough.
Amanpour and Company
Amanpour and Company airs Monday – Friday at 11 p.m.; repeats at 4 p.m. Watch broadcast or livestream.
MetroFocus Interviews
MetroFocus airs weeknights at 6 p.m. (see schedule for late-night and weekends) and livestreams; listen weeknights on 88.3 WLIW-FM at 11 p.m..
NJ Spotlight News with Briana Vannozzi
NJ Spotlight News provides daily reporting on the coronavirus in New Jersey, as well as newsletters.
New Jersey is now in its third wave of the coronavirus pandemic, according to state officials, with new COVID-19 cases likely to continue climbing for another two to six weeks. Read more on NJ Spotlight News.
April 1: NJ Hospitals Prep as Officials Predict Third Wave of COVID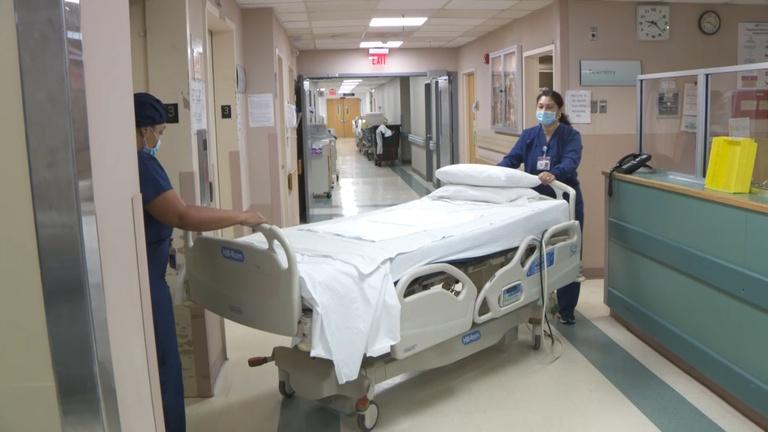 NJ hospitals are prepping for a third COVID-19 wave which could hit as soon as the middle of this month. It's been almost a year since the pandemic first overwhelmed hospitals here and as more people get vaccinated, doctors hope they can win the race against highly infectious COVID-19 variants and avoid another hospital crisis.
April 1: 15 Millions J&J Vaccine Doses Ruined in Manufacturing Error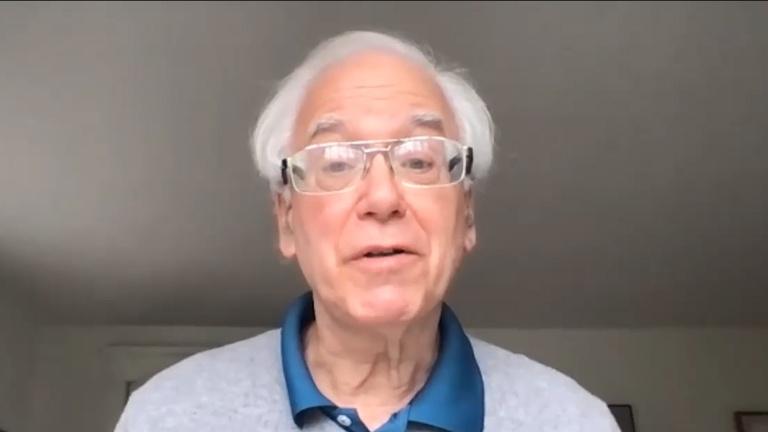 The errors at a plant in Baltimore that led to the contamination of 15 million doses of Johnson & Johnson's COVID-19 vaccine are not expected to impact next week's planned shipment to New Jersey, according to the state health department. But what could it mean for the months ahead? We ask Dr. Martin Blaser, director of the Center for Advanced Biotechnology and Medicine at Rutgers University.
March 31: Pfizer Says COVID Vaccine is Safe 100% Effective in Kids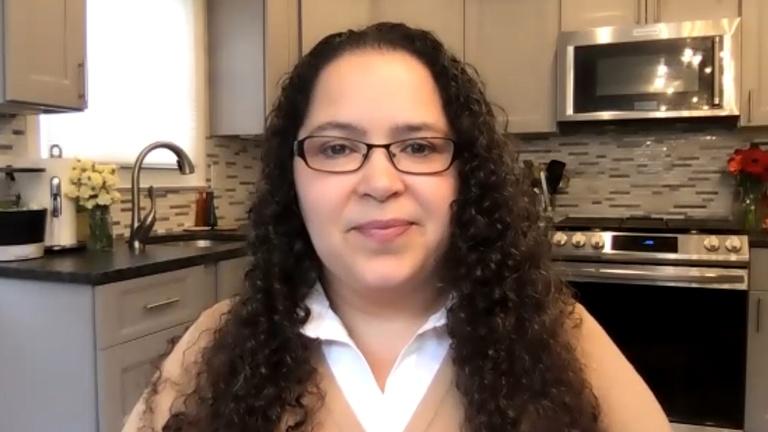 Pfizer says its COVID-19 vaccine is safe and 100% effective in kids between the ages of 12 to 15. The company hopes to get permission from the FDA in the coming weeks, with the goal of vaccinating kids before the start of the school year in the fall.
March 31: FEMA Megasite Gives 6,200 COVID-19 Shots on First Full Day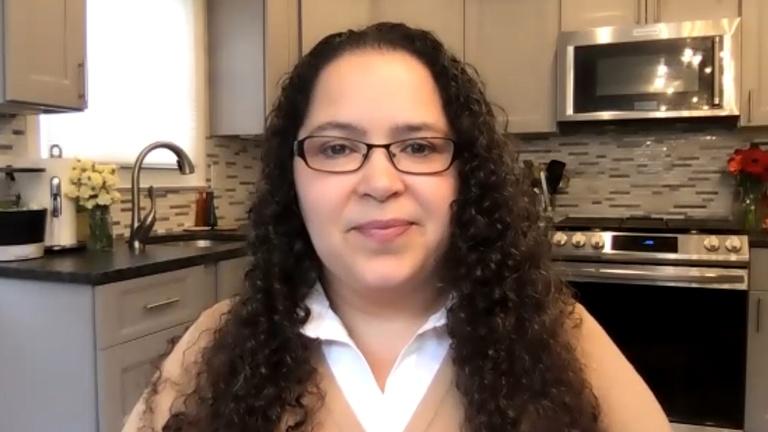 Some 6,200 people filed through FEMA's massive megasite in Newark on its first full day of operation and got their initial dose of Pfizer's COVID-19 vaccine, plus an appointment for the second shot. While residents came from across NJ, the site's aimed at putting a lot more shots in vulnerable brown and Black arms in Newark, where only 6.7% of residents are inoculated.
March 30: Virus Variants Drive New Surge in COVI-19 Cases Across NJ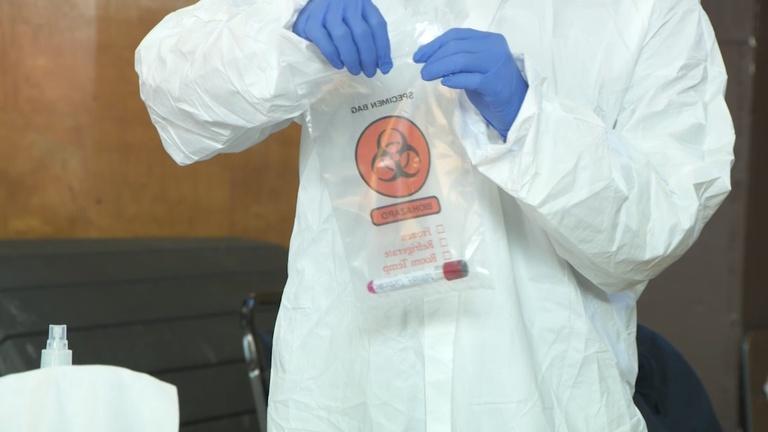 A spike in COVID-19 virus variants, especially the UK strain known as B117, is driving a new surge in caseloads across NJ, health officials say.
March 29: New Study Reveals How COVID-19 Vaccines Affect Pregnancy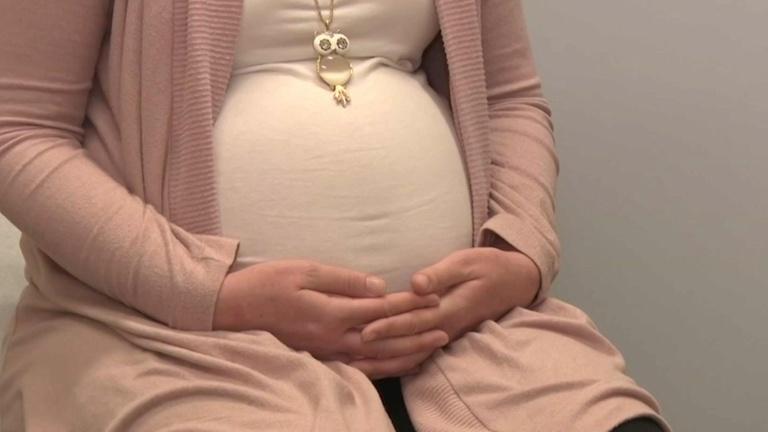 According to a study, published in the American Journal of Obstetrics and Gynecology, pregnant women who get the Pfizer or Moderna COVID-19 vaccine may be able to pass along antibodies to their newborns through the placenta and breast milk.
See new guidelines from Centers for Medicare & Medicaid Services (CMS).
Government Sites and Resources
In New York State and New York City, all government-run vaccination centers require an advance appointment. Make one via the 'Am I Eligible' website or call the state's COVID-19 Vaccination Hotline 1-833-697-4829.
See the groups that are now eligible for the vaccine in New York.
For a full list of New York State-operated vaccination sites, including Federal Emergency Management Agency (FEMA) sites in Brooklyn and Queens, see the New York State site. Sites are also listed according to whether they have appointments available.
National: Centers for Disease Control and Prevention (CDC)
The CDC's Coronavirus Disease (COVID-19) page includes links to national case reporting, symptom information, advisories by health condition and occupation, and more.
For those who are fully vaccinated, the CDC offers guidelines of behavior and safety precautions.
New York City
Sunday, March 14 was an official day of remembrance of those lost to COVID-19 in New York City. Watch the ceremony online now, which includes testimonies from health care workers, families, and views of the Brooklyn Bridge, with the images and names of those who died projected onto it: nyc.gov/covidmemorial.
NYC's official COVID-19 site with information on testing, resources (including rent and housing and more), and announcements: www.nyc.gov/coronavirus.
For text updates from New York City, text COVID to 692-692. You will receive regular SMS texts with helpful behavior tips and news related to the coronavirus. Text COVIDESP to 692-692 for updates in Spanish.
COVID-19 Cases
For the latest number of cases, trends and a look at data by NYC neighborhood, see the New York City COVID-19 data page.
Vaccine Distribution
Eligible New Yorkers can make their vaccine appointments using the City's Vaccine Finder, which aggregates all vaccination locations including private providers like pharmacies. Those eligible can also call for an appointment at 877-VAX-4NYC (877-829-4692) 8 a.m. – 9 p.m. See the NYC vaccine information page for City guidelines.
See the groups that are now eligible for the vaccine in New York.
The City's Taskforce on Racial Inclusion and Equity has expanded its Vaccine for All effort to 33 neighborhoods. The task force also released demographic information of vaccine recipients.
COVID Testing
COVID Express sites offer free rapid COVID-19 virus PCR (polymerase chain reaction) tests, by scheduled appointment. Learn more on NYC.gov.
Work, Resources and Assistance
To see all kinds of resources available to communities by zip code, begin by selecting a NYC borough on this City resource page.
New York City's Vaccine for All Corps is hiring 2,000 New Yorkers to serve their communities's vaccination efforts. Residents in the 33 Task Force for Racial Inclusion and Equity neighborhoods will receive priority in hiring clinical, support and administrative roles. Jobseekers should visit nyc.gov/vaccinejobs
The state has a web application to help struggling New Yorkers locate benefits they may qualify for. "Find Services" is an easy starting point for first-time users of social programs that relate to unemployment, food insecurity, and housing, among other services.
For labor law information and more, employers and employees can visit nyc.gov/workers or call 311 (212-NEW-YORK outside NYC).
New York City Public Schools and Learning
Create a NYC Schools Account to sign up for Department of Education notifications and track your child's education.
Visit the Learning Preference Survey at nycenet.edu/surveys/learningpreference to select blended learning for your child; you can opt for blended learning until Wednesday, April 7.
For free homework help from a teacher, K-12 students and their parents or caregivers can call 212-777-3380 or visit the Dial-A-Teacher website Mondays through Thursdays 4–7 p.m.
New York State
NY State Hotline: 888-364-3065
For all New York State updates and announcements from Governor Andrew Cuomo, see the state COVID site.
COVID-19 Testing
As of April 1, there will be 25 more low-cost, rapid testing locations for COVID-19, made possible by a  public-private partnership in New York. Testing providers in the network must make rapid tests available for no more than $30, provide participants with their results within 30 minutes, offer a way for people to schedule in advance and report the results to the state. Find a test site and make an appointment.
Vaccine Distribution
The state documents its vaccination distribution through a vaccine tracker that includes first and second doses given.
To confirm eligibility and see instructions for vaccine appointments at state-run locations, see this New York State site.
Those eligible can call the New York State COVID vaccine scheduling hotline, daily 7 a.m. to 10 p.m.: 833-697-4829 (833-NYS-4VAX).
See community pop-up sites in New York City, Long Island and Westchester County, on the New York State site.
COVID Alert NY is a voluntary, anonymous, exposure-notification smartphone app. You will get an alert if you were in close contact with someone who tests positive for COVID-19. Learn more about how it works and download it to your mobile phone.
The New York State Department of Health posts a daily COVID-19 tracker case tally by county.
New Jersey
NJ State COVID-19 Hotline: 1-800-962-1253
NJ State Vaccine Appointments: 1-855-568-0545
Text NJCOVID to 898-211 to receive text updates.
The State of New Jersey coronavirus hub is covid19.nj.gov.
The health department has new guidelines as of March 23 for visits at nursing homes and other long-term care centers. Indoor visits at facilities where 70% or more residents are fully vaccinated are allowed, regardless of COVID-19 statistics in a facility's surrounding area.
Vaccine Distribution
New Jersey residents 65 and older, and those 16-64 who have medical conditions recognized by the CDC to increase the risk of severe illness from the coronavirus, are among those eligible for the COVID-19 vaccination. See all who qualify for the COVID-19 vaccine.
Beginning March 29, additional frontline essential workers will be eligible to book vaccine appointments.
Pre-register for a COVID-19 vaccine and learn more about the vaccine distribution in New Jersey on the official state vaccine hub.
The state offers answers to more FAQs as well as outlines policies for health care providers on this COVID-19 vaccine page from the health department.
Remote Learning Resources from WNET Education
Although 20 percent of the city's high school students returned to New York City classrooms on March 22, many families opted for in-person learning for the rest of the year. To better serve families during the COVID-19 pandemic, The WNET Group offers At Home Learning educational programming. Help keep students learning at home with tools for parents and educators on WNET's Education site. All resources are free and standards-aligned.
Let's Learn weekday lessons led by NYC DOE educators for grades 3K- 2 are broadcast at 11 a.m. on THIRTEEN and at 8 and 9 a.m. on WLIW21, followed on WLIW21 by a NJTV Learning Live lesson for 3rd graders at 10 a.m., 4th graders at 11 a.m., and 5th graders at 12 p.m.
Broadcast schedules on WLIW21, WLIW World and PBS Kids were developed to help schools and districts bridge the digital divide and provide equitable access to learning for all students at home, regardless of access to the internet or computers.