THIRTEEN and PBS offer regular, in-depth reporting on the coronavirus pandemic's COVID-19 cases and the vaccine rollout and distribution, as well as repercussions on employment, social services, the economy and politics. Here is the most recent information from infectious disease doctors and medical professionals, government officials, and journalists who cover news about COVID-19 and its impacts. This page will be updated as reporting continues.
Recent COVID News and Numbers
Click for National, State, and City Hotlines and Resources
Currently eligible for COVID-19 vaccine are the groups Phase 1A (health care workers) and Phase 1B: people 65 and older, first responders, corrections officers, teachers and school staff; in-person college instructors, childcare workers, public-facing grocery store workers, transit workers and people who live and work in homeless shelters.
We're offering updates via email or mobile on the coronavirus now through the duration of the pandemic. Sign up for email alerts here, or text UPDATES to 30644 for mobile notifications.
PBS NewsHour Reports
PBS NewsHour is broadcast weeknights at 7 p.m. and weekends at 6 p.m. and streams live. Listen to half-hour broadcasts on 88.3 WLIW-FM weeknights at 6 p.m.
January 29: Fauci on the Efficacy of New Vaccines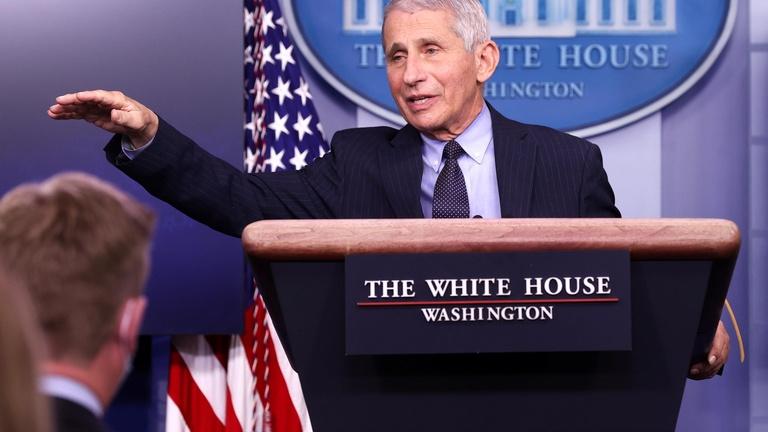 The drive to get more coronavirus vaccines into more arms is gaining momentum, with two new COVID vaccines possibly accelerating the effort. Dr. Anthony Fauci, the director of the National Institute of Allergy and Infectious Diseases at the NIH and a top adviser to President Biden on the pandemic, joins Judy Woodruff to discuss the efficacy of the new vaccines and preparing for the virus variants.
January 29: New Vaccines Show Promise Amid Concerns Over Virus Variants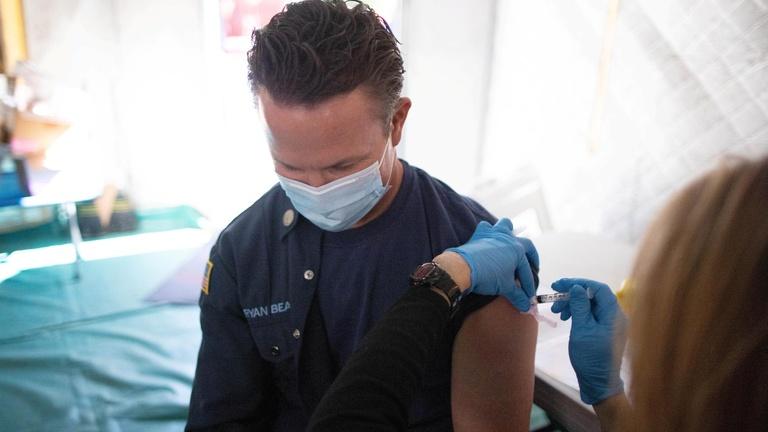 New vaccines created by Johnson & Johnson and Novavax are showing promising results in reducing illness caused by the coronavirus, though they were less effective than other vaccines and against some virus variants, which are causing growing concerns. White House correspondent Yamiche Alcindor reports.
January 29: Biden May Act on COVID-19 Relief Without Bipartisan Support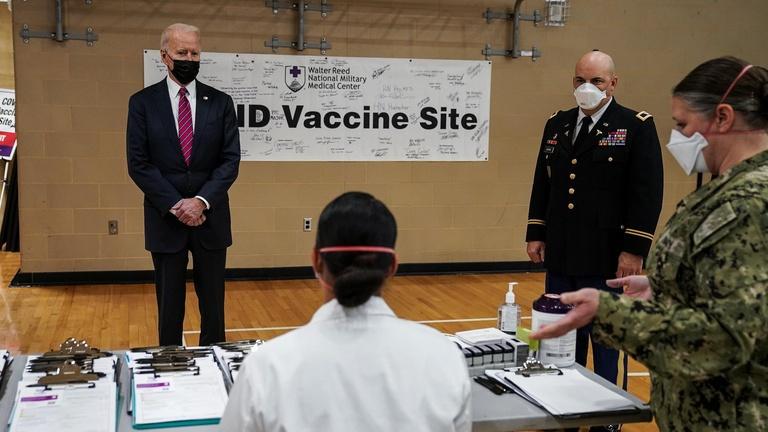 The Biden administration wants a $1.9 trillion COVID aid plan passed by Congress as a way to address issues related to vaccine distribution, and President Biden indicated Friday he's willing to move forward without bipartisan support. Brian Deese, director of the White House National Economic Council and Biden's lead negotiator with Congress on the COVID deal, joins Judy Woodruff to discuss.
January 28: How to Protect Yourself from the New Coronavirus Strains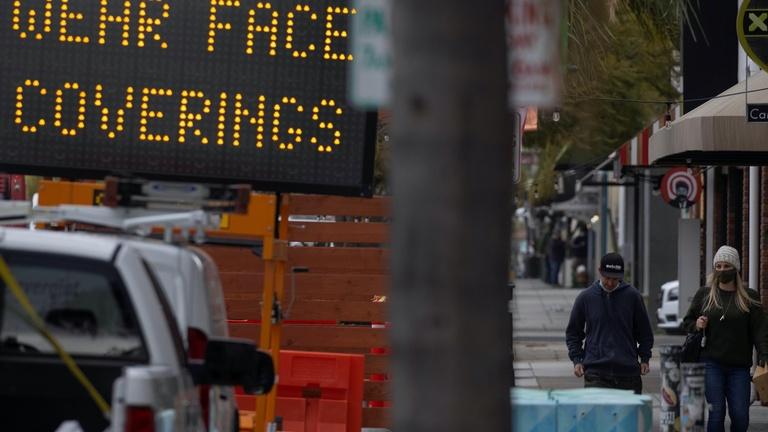 There are now several troubling variants of the coronavirus circulating, and a few seem to make the virus more contagious. One variant , the United Kingdom strain, is also more likely to make people sick or to kill them. The CDC believes that strain will become dominant in the U.S. as soon as March. William Brangham reports on what experts say about avoiding exposure.
January 28: Finding a Vaccine Can Mean Anger, Frustration and Anxiety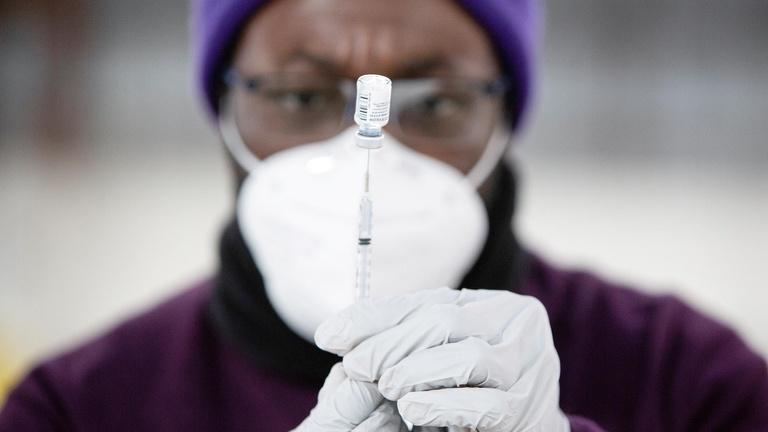 More than 25 million shots of a COVID vaccine have been given out, or about 8 doses for every 100 people. But the process can be difficult and overwhelming. Here's a sampling of what some Americans say they are facing as they attempt to get vaccinated.
January 27: In Ohio, Overcoming Inequities in Vaccinations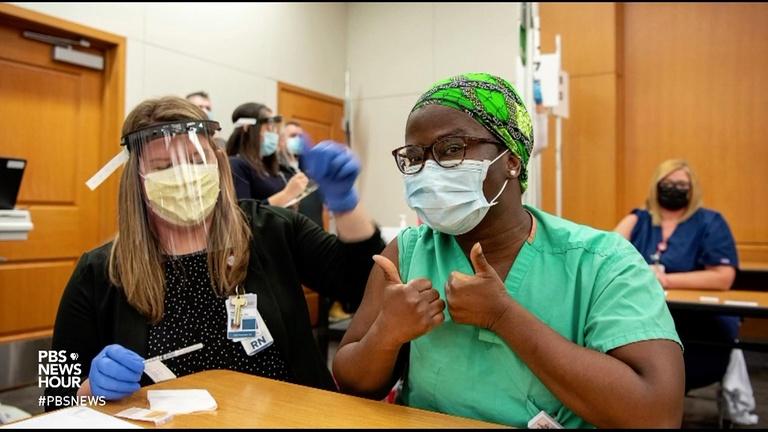 A recent analysis by Kaiser Health News finds Black and Latino citizens are getting vaccines at significantly lower rates in many states. This is especially worrying given disparities in COVID-19 death rates, with Black, Indigenous and Latino people dying at much higher rates than white people. Dr. Mysheika Roberts, public health commissioner of Columbus, Ohio, joins Stephanie Sy to discuss.
January 26: Vaccinations Lag at Long-Term Care Facilities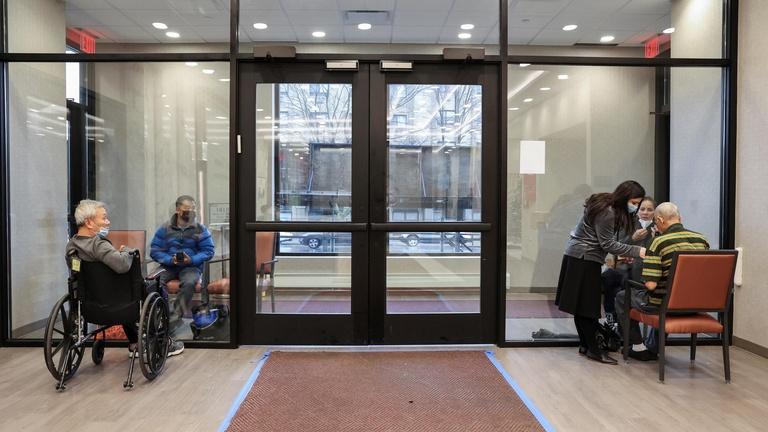 By one count nursing homes and assisted-living facilities account for about 6 percent of COVID cases but 40 percent of virus-related deaths. Now some state officials are worried vaccinations are moving on to other parts of the populations before long-term care residents and staff are inoculated. David Grabowski, health care policy professor at Harvard Medical School, joins John Yang to discuss.
January 25: Biden Administration Begins Push for Action on COVID Relief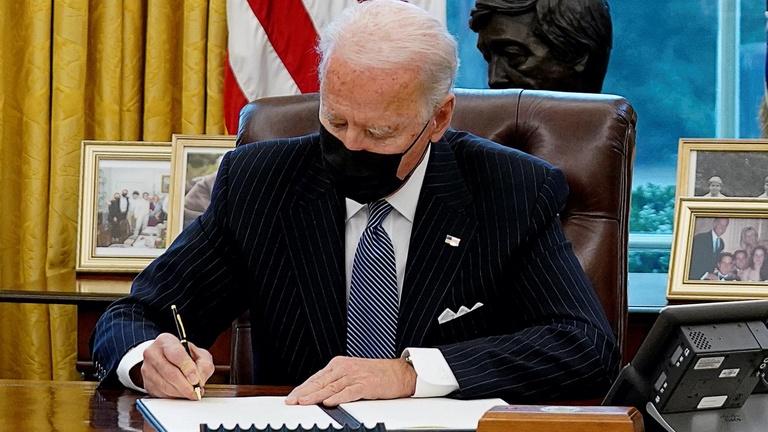 President Biden had a full Monday lifting a ban aimed at transgender troops, imposing a ban centered on COVID-19, and extending a mandate to buy goods made by Americans.
January 25: What is Driving the Disparities in Vaccine Distribution?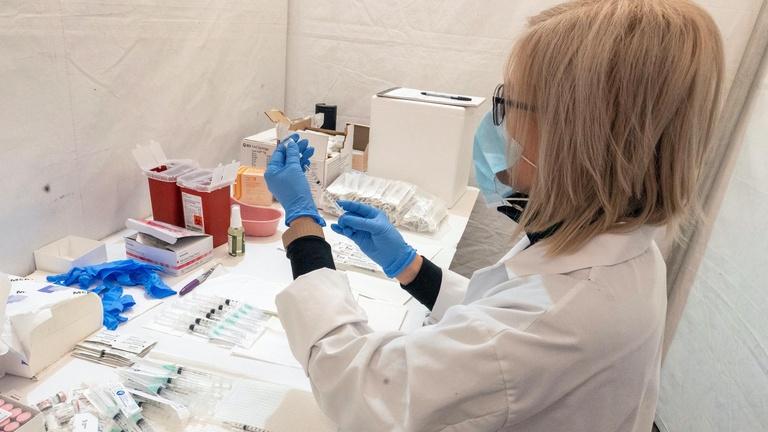 There have been more than 40 million Pfizer and Moderna vaccine doses delivered around the U.S. thus far, with more than half of those administered. But while the pace has increased, the rates of vaccination vary widely by states and counties. Dr. Jennifer Kates, senior vice president and director of global health at the Henry J. Kaiser Family Foundation, joins Amna Nawaz to discuss.
January 23: COVID Shutdowns Bring New Popularity to Old Winter Pastime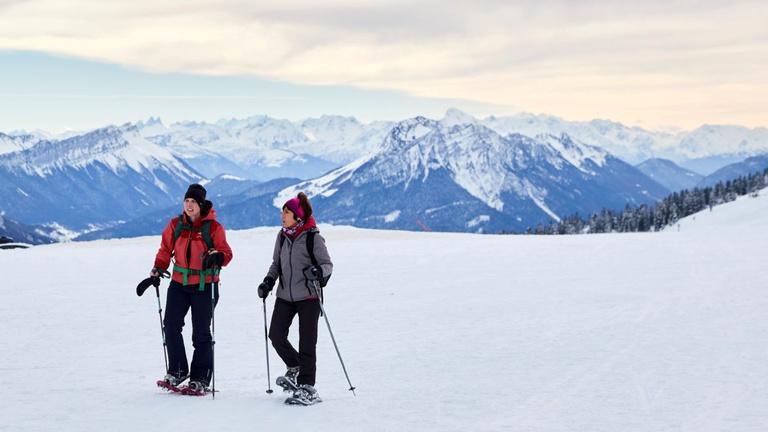 After months of shutdowns and restrictions during the COVID-19 pandemic, some ski resorts are cautiously reopening in the U.S. and Europe. But not in France. Worried about outbreaks, French ski resorts can't use their chair lifts or open their chalets. But the shutdowns are spurring demand for a much slower snow sport: snowshoeing. And one French company is stepping up production to meet demand.
Amanpour and Company
Amanpour and Company airs Monday – Friday at 11 p.m.; repeats at 4 p.m. Watch broadcast or livestream.
January 25: How Earlier COVID Diagnosis and Treatment Saves Lives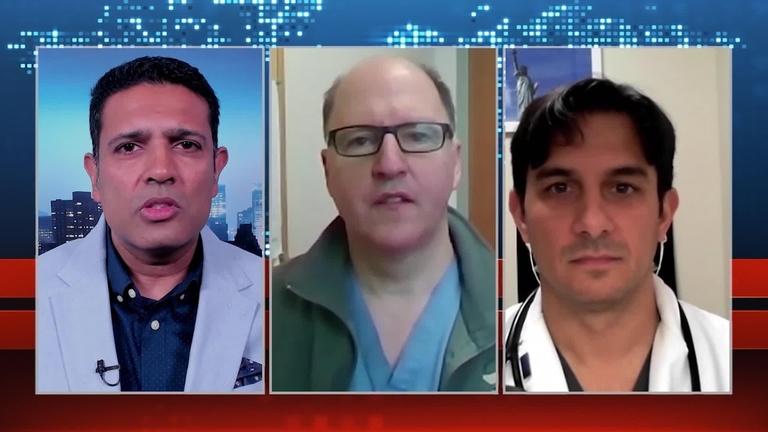 25 million coronavirus cases have now been reported in the U.S., with vaccines a rare light at the end of the tunnel – despite ongoing problems in their rollout. Two ER doctors on the front line join Hari Sreenivasan to explain how more lives can be saved through earlier diagnosis.
January 22: Biden COVID Response Team Hopes for "Complete Transparency"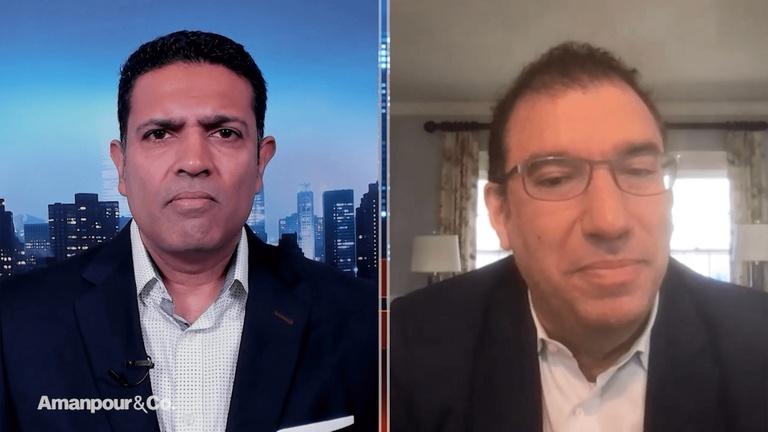 President Biden has unveiled a new national strategy to replace the ad-hoc patchwork of policies from 50 states under the previous administration. The plan is to pick up the pace of distribution to meet the goal of 100 million vaccinations in Biden's first 100 days in office. Andy Slavitt is a senior advisor to the new response team. He joins Hari Sreenivasan to explain the team's upcoming goals.
MetroFocus Interviews
MetroFocus airs weeknights at 6 p.m. (see schedule for late-night and weekends) and livestreams; listen weeknights on 88.3 WLIW-FM at 11 p.m..
January 28: Mayoral Candidate Scott Stringer Proposes Fair Shot Plan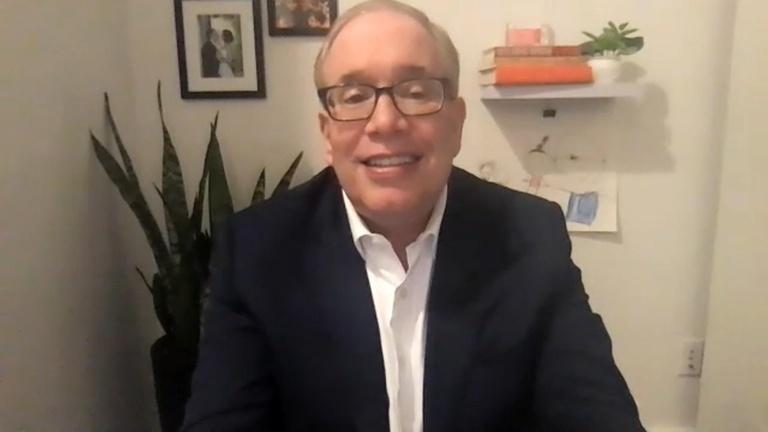 New York City Comptroller, and 2021 Democratic candidate for Mayor Scott Stringer, joins us for the debut of our spotlight series, "Who's Running For Mayor" to discuss his new "Fair Shot NYC" initiative, aimed at ensuring transparency, equity, and accountability in the COVID-19 vaccine distribution process, as well as his plans to help struggling small business owners, and his run for mayor.
January 27: Eye on the COVID Vaccine: NJ And NY Race for Distribution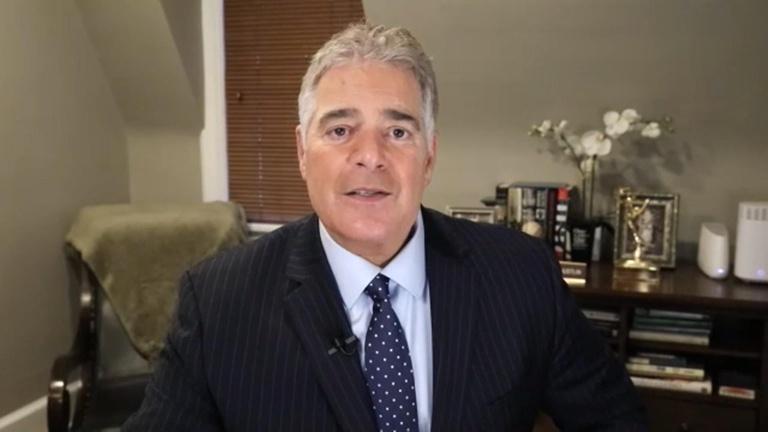 Last spring the tristate area was the nation's coronavirus ground zero with New York and New Jersey fighting to secure testing, PPE and ventilators. Nearly one year later, the two states are once again in crisis mode and racing to administer the vaccine amid reports of dwindling supplies. So where are the states succeeding and where are they falling short? How are Governors Cuomo and Murphy handling this stage of the pandemic? And how much blame should fall on the Feds? Steve Adubato, host of State Of Affairs with Steve Adubato and author of the forthcoming book: "Lessons In Leadership: Innovation (and Disruption) In An Age Of COVID-19 and Beyond," joins us for this first of our two-night special.
NJ Spotlight News with Briana Vannozzi
NJ Spotlight News provides daily reporting on the coronavirus in New Jersey, as well as newsletters.
January 29: Critics Say COVID-19 Vaccination System Unfair to Seniors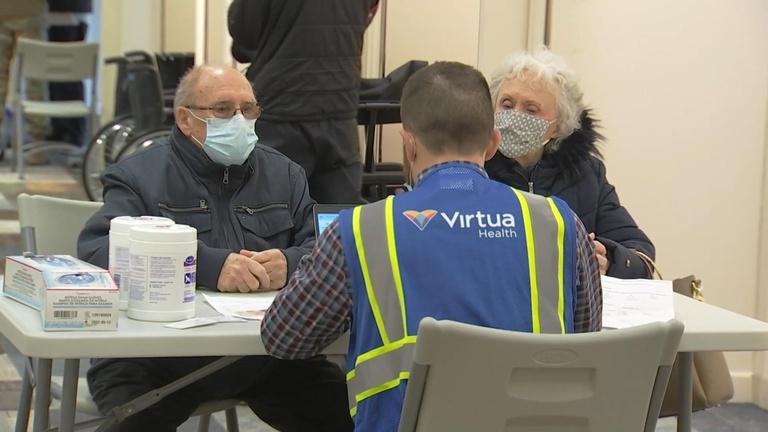 Critics say New Jersey's patchwork system for scheduling COVID-19 vaccinations needs a serious upgrade to make it more fair. Folks without internet access still struggle to get scheduled for shots.
January 28: Vaccinations Remain a Key Reopening Factor for Some Schools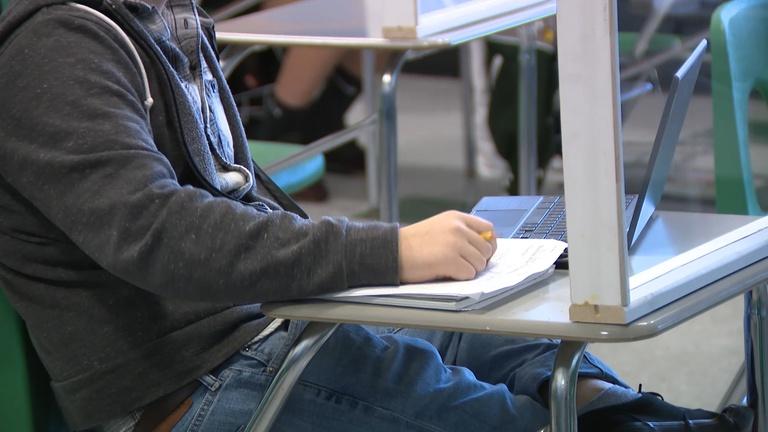 Even as the in-school transmission remains low, some districts are pushing back their reopening dates. Middlesex, Montclair and South Orange Maplewood have been remote-only since last March.
January 28: New Port Authority Report Shows Latest Effects of COVID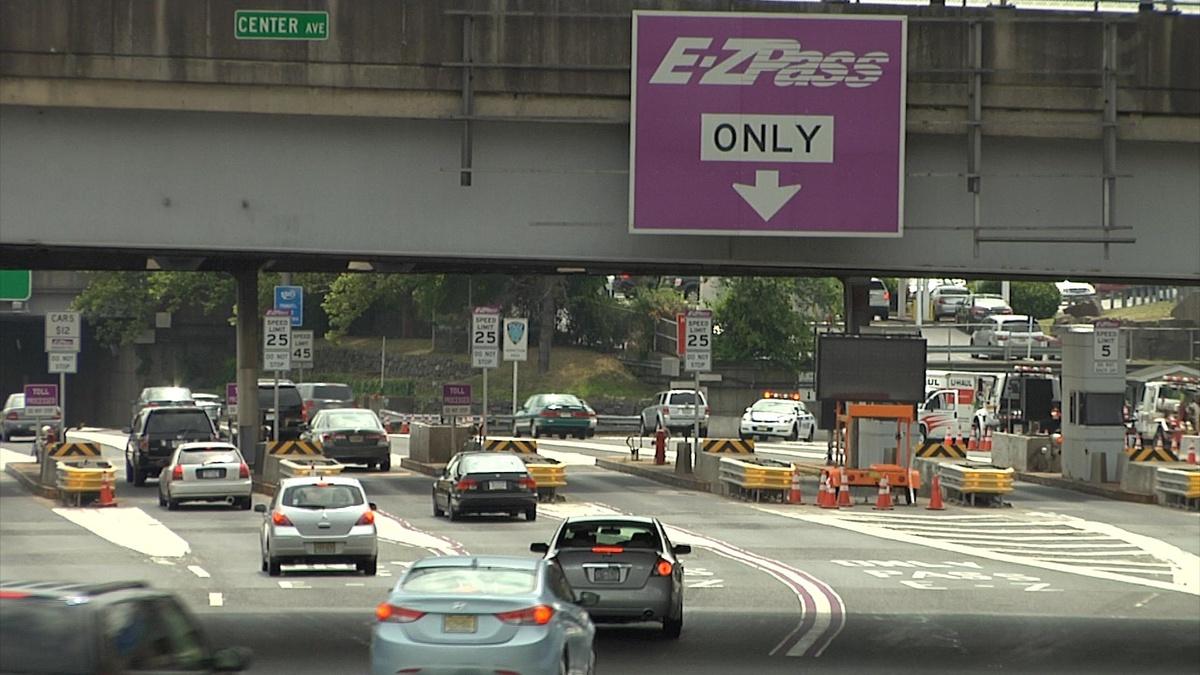 COVID-19 drastically changed the way one travels in the tri-state area, and new numbers out Thursday from the Port Authority are painting a clearer picture of the impact from self-quarantining and working from home.
January 26: Supply Issues Cause Vaccine Mega-Sites to Temporarily Close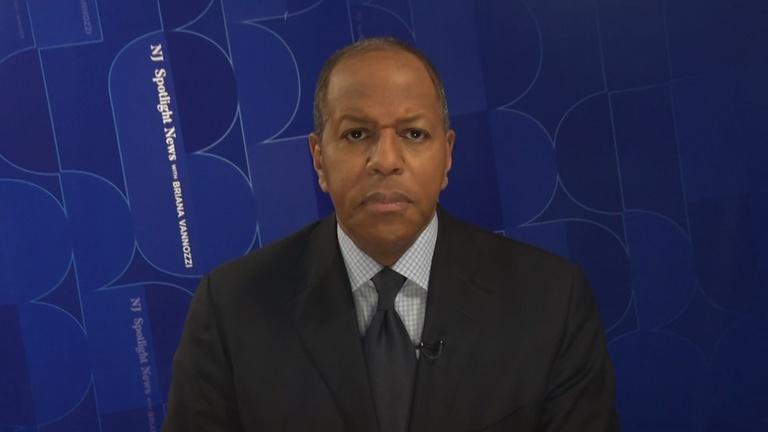 Two of the state's six COVID-19 vaccination mega-sites had to close temporarily because they didn't have vaccines.
January 26: As More Schools Reopen, State Relaxes Safety Guidelines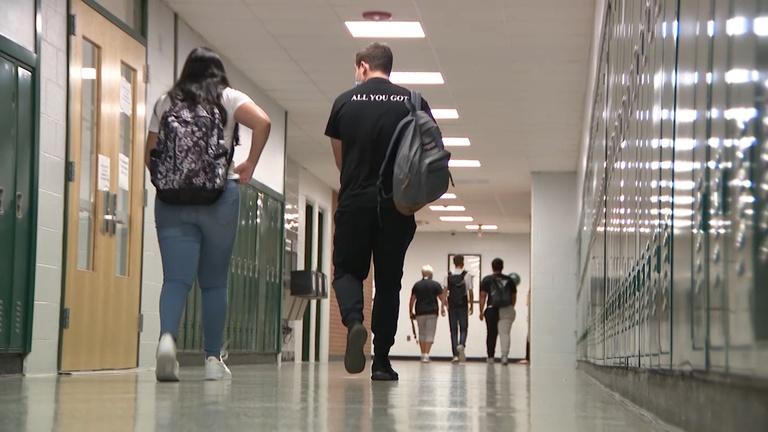 COVID-19 cases are trending downward in New Jersey, causing some schools to reopen their doors to students and staff. But the state's recently updated safety guidelines for districts to follow, relaxing rules like whether to close classrooms or entire schools over suspected COVID-19-positive cases or if the state hits the red zone, meaning the very highest level of risk.
January 25: Merck Discontinues COVID-19 Vaccine Development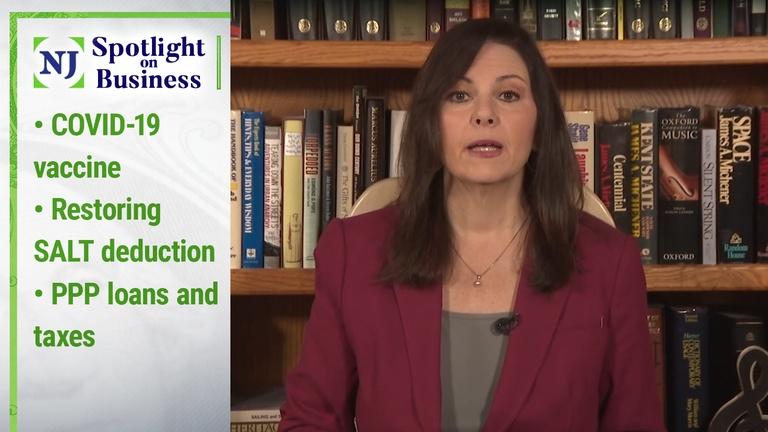 Kenilworth-based Merck says it will discontinue development of its two COVID-19 vaccine candidates after a review of early clinical studies found that they produced insufficient immune responses. Merck was late to the game in the effort to develop coronavirus vaccines and instead has been focusing on coronavirus treatments.
January 22: Should the Government Pay People to Get COVID Vaccines?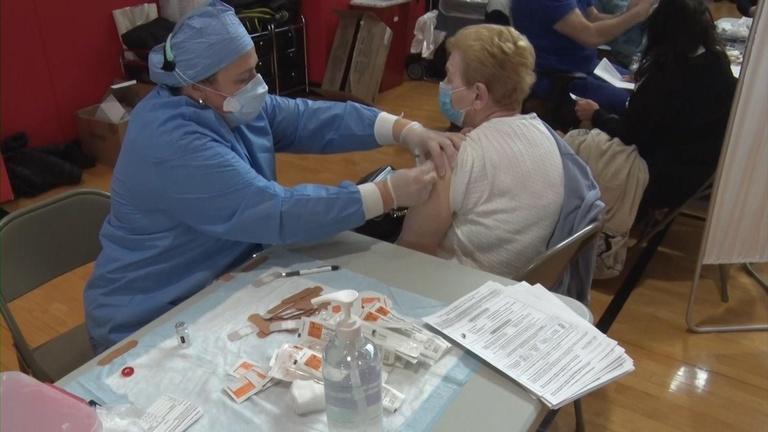 Economists predict more companies will continue offering vaccine incentives, but should the government?
January 22: What Does Biden's COVID-19 Plan Mean for New Jersey?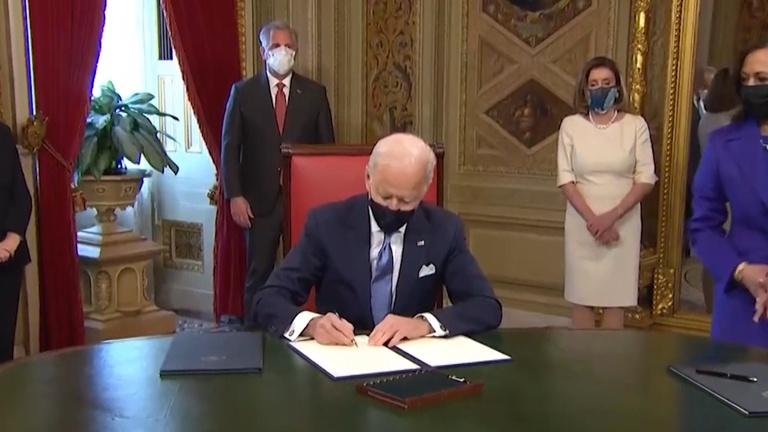 New presidents often set arbitrary 100-day goals, counting on their political honeymoon momentum to help hit the mark. But Joe Biden's confronting a truly immediate pandemic crisis, and a $20 billion vaccinations program tops his 200-page COVID-19 relief plan.
Hotlines and Information
Stay-in-the-know about what's on-air and online at THIRTEEN. Sign-up for free weekly eNewsletters, including on coronavirus reports.
Government Sites and Resources
National: Centers for Disease Control and Prevention (CDC)
The CDC's Coronavirus Disease 2019 (COVID-19) page includes links to national case reporting, symptom information, advisories by health condition and occupation, and more.
New York City
Vaccine Distribution
Eligible New Yorkers can make their vaccine appointments using the City's Vaccine Finder, which aggregates all vaccination locations open to the eligible public into a single, accessible five-borough network, including city-run sites and private providers.  Those eligible can also call for an appointment at 877-VAX-4NYC 8 a.m. – 9 p.m. See the NYC vaccine information page for city guidelines.
Healthcare workers in Phase 1A group and city workers and those 65 years and older in Phase 1B group can make appointments now. See what groups fall into Phase 1A and 1B groups.
NYC Health Department vaccination centers are contacting those who had a first-dose appointment there between January 21 through January 24 to reschedule for one week later, due to a shortage of vaccines. Learn more on the steps being taken for these appointments.
Of the community vaccination kits being deployed to locations in New York City, five are at NYCHA locations and are being used to vaccinate eligible residents at NYCHA buildings.
New York City has five mega vaccination centers, which were intended to operate 24 hours a day, seven days a week, but the vaccine is in short supply. Mayor Bill de Blasio shared in a press conference on January 25 that New York City has on-hand 19,000 designated first doses. The City expects 107,000 more this week as part of a weekly resupply. A vaccine appointment will be rescheduled if the vaccine is known to not be available at the scheduled time.
So-called "mega sites" for vaccinations require advance registration/appointments through the city Vaccine Finder:
The Bathgate Contract Postal Station in the Claremont section of the Bronx
The Brooklyn Army Terminal in Sunset Park
25 Worth Street in Manhattan
Vanderbilt Gotham Health Center in Staten Island
The DOHMH clinic in Corona, Queens
Those 65 and older who are New York City residents can make an appointment for Fort Washington Armory in Upper Manhattan, operated with by the state and NewYork-Presbyterian. The site became exclusive to city residents after criticism that it was underserving the majority Spanish-speaking population in the neighborhood. Read more and see how to schedule an appointment in the NewYork-Presbyterian statement.
Seniors 65 and Over
People age 65 or older are part of Phase IB group, and those who need transportation to and from vaccination appointments can sign up for free transport through the city, which will be provided by Access-a-Ride, ambulette services, cab service via Curb, and in a few weeks, transportation by select Senior Center programs.
Clinics for resident seniors at NYCHA housing locations will expand and now include: Van Dyke I & II Houses in Brooklyn, Cassidy Lafayette Houses in Staten Island, and Polo Grounds Towers in Manhattan.
COVID Testing
COVID Express sites offer free rapid COVID-19 virus PCR (polymerase chain reaction) tests, by scheduled appointment. Learn more on NYC.gov.
NYC tracks positive COVID-19 cases by zip code; you can review a map reflecting cases in the past seven days.
NYC's official COVID-19 site with information on testing, resources (including rent and housing and more), and announcements: www.nyc.gov/coronavirus.
For text updates from New York City, text COVID to 692-692. You will receive regular SMS texts with helpful behavior tips and news related to the coronavirus. Text COVIDESP to 692-692 for updates in Spanish.
Work and Assistance
Employers and employees can visit nyc.gov/workers or call 311 (212-NEW-YORK outside NYC) for labor law information and more.
The state has a web application to help struggling New Yorkers locate benefits they may qualify for. "Find Services" is an easy starting point for first-time users of social programs that relate to unemployment, food insecurity, and housing, among other services.
New York City Public Schools and Learning
Create a NYC Schools Account to sign up for Department of Education notifications and track your child's education.
For free homework help from a teacher, K-12 students and their parents or caregivers can call 212-777-3380 or visit the Dial-A-Teacher website Mondays through Thursdays 4–7 p.m.
New York State
NY State Hotline: 888-364-3065
For all New York State updates and announcements from Governor Andrew Cuomo, see the state COVID site.
Vaccine Distribution
To confirm eligibility and see list of vaccine providers closest to you, see this New York State site.
Those eligible can call the New York State COVID vaccine scheduling hotline; calls are accepted 7 a.m. to 10 p.m., though lines may be busy and hold times lengthy: 833-697-4829.
Delivery of the week 7 supply of vaccines from the federal government is expected some time this week. The state is documenting its vaccination distribution through a vaccine tracker that includes first and second doses given.
State-run COVID-19 vaccination sites  (appointments required through ny.gov/vaccine) include, among others:
Jacob K. 

Javits

Convention Center in Manhattan, New York City

Westchester County Convention Center (Westchester County)

Jones Beach drive-thru vaccination site (Nassau County) on Long Island
SUNY Stony Brook  (Suffolk County) on Long Island
The Aqueduct Racetrack in Queens, New York City
See other community pop-up sites in New York City, Long Island and Westchester County, on the New York State site.
Micro-Cluster Hot Spots
Look up an address to see if it is in a New York COVID-19 color-coded Hot Spot Zone with restrictions. There are currently several micro-clusters within 75 miles of New York City. Maps of the cluster zones can be found here.
The places and activities regulated are non-essential gatherings, businesses, dining, and schools. See the New York State site for details on how cluster zones are identified and implemented.
Governor Cuomo's weekday coronavirus updates focus on hospital and ICU bed availability in New York State's regions, based on seven-day averages. See the status of regions on forward.ny.gov.
COVID Alert NY is a voluntary, anonymous, exposure-notification smartphone app. You will get an alert if you were in close contact with someone who tests positive for COVID-19. Learn more about how it works and download it to your mobile phone.
The New York State Department of Health posts a daily COVID-19 tracker case tally by county.
New Jersey
NJ State COVID-19 Hotline: 1-800-962-1253
NJ State Vaccine Hotline: 1-855-568-0545
Text NJCOVID to 898-211 to receive text updates.
The State of New Jersey coronavirus hub is covid19.nj.gov.
Vaccine Distribution
Join NJ Spotlight News on January 28 at 4 p.m. for a virtual roundtable to hear government officials, clinical leaders and policy experts break down the state's COVID-19 vaccine plan, weigh in on the state's progress thus far, and offer perspective on future vaccination campaigns. Register for the free online event here.
Unlike the New York vaccination program, New Jersey residents age 16-64 who have medical conditions recognized by the CDC to increase the risk of severe illness from the coronavirus are eligible for the COVID-19 vaccination.
Pre-register for a COVID-19 vaccine and learn more about the vaccine distribution in New Jersey on the official state vaccine hub. The telephone hotline to make an appointment is 855-568-0545.
The State offers answers to more FAQs as well as outlines policies for health care providers on this COVID-19 vaccine page from the health department.
https://www.state.nj.us/health/cd/topics/covid2019_vaccination.shtml
Remote Learning Resources from WNET Education
To better serve families during the COVID-19 pandemic, The WNET Group offers At Home Learning educational programming.
Let's Learn weekday lessons led by NYC DOE educators for grades 3K- 2 are broadcast at 11 a.m. on THIRTEEN and 9 a.m. on WLIW21, followed on WLIW21 by a NJTV Learning Live lesson for 3rd graders at 10 a.m., 4th graders at 11 a.m., and 5th graders at 12 p.m.
Broadcast schedules on WLIW21, WLIW World and PBS Kids were developed to help schools and districts bridge the digital divide and provide equitable access to learning for all students at home, regardless of access to the internet or computers.
Help keep students learning at home with tools for parents and educators on WNET's Education site. All resources are free and standards-aligned.