THIRTEEN and PBS offer regular, in-depth reporting on the coronavirus pandemic's COVID-19 cases and the vaccine rollout and distribution, as well as repercussions on employment, social services, the economy and politics. Here is the most recent information from infectious disease doctors and medical professionals, government officials, and journalists who cover news about COVID-19 and its impacts. This page will be updated as reporting continues.
Recent COVID News and Numbers
Click for National, State, and City Hotlines and Resources
A new group is eligible for the vaccine in New York beginning February 15: adult New Yorkers of any age with health conditions (co-morbidities) that predispose them to a severe reaction to the coronavirus. See the list of qualifying health conditions. New Yorkers must provide documentation as required by the facility where they are getting vaccinated which must be either:
Doctor's Letter, or

Medical Information Evidencing Comorbidity, or

Signed Certification
On February 14, the first day of eligibility for New Yorkers with co-morbidities, more than 250,0000 vaccination appointments were made at state-run mass vaccination sites–the largest single-day registration total since vaccinations began. Appointments were made at a rate of nearly 10,000 per hour.
Governor Andrew M. Cuomo announced on February 15 that New York State's 7-day average COVID-19 positivity rate dropped to 3.71 percent, the lowest since November 28.
Sports and entertainment events in major stadiums and arenas in New York with a capacity of 10,000 or more people can re-open with limited spectators beginning February 23.
The FDA will meet February 26 to review Johnson & Johnson's single-dose vaccine application.
We're offering updates via email or mobile on the coronavirus now through the duration of the pandemic. Sign up for email alerts here, or text UPDATES to 30644 for mobile notifications.
Firing Line with Margaret Hoover
Firing Line is broadcast Fridays at 8:30 p.m., Saturdays at 10 a.m. and streams live.
February 19: Michael Osterholm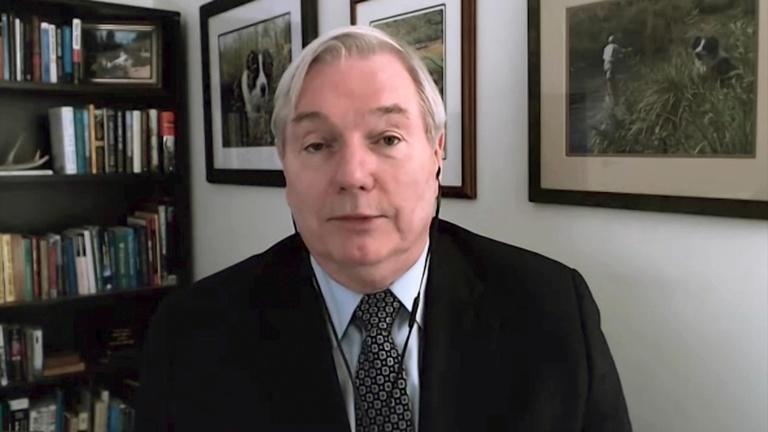 Epidemiologist Dr. Michael Osterholm says new COVID-19 strains will likely cause cases to surge in March. Dr. Osterholm, who was on Biden's transition task force, says the U.S. needs to revise its vaccine and mask strategies now to save lives.
PBS NewsHour Reports
PBS NewsHour is broadcast weeknights at 7 p.m. and weekends at 6 p.m. and streams live. Listen to half-hour broadcasts on 88.3 WLIW-FM weeknights at 6 p.m.
February 19: Trying to Build Trust of Vaccines Among Indigenous People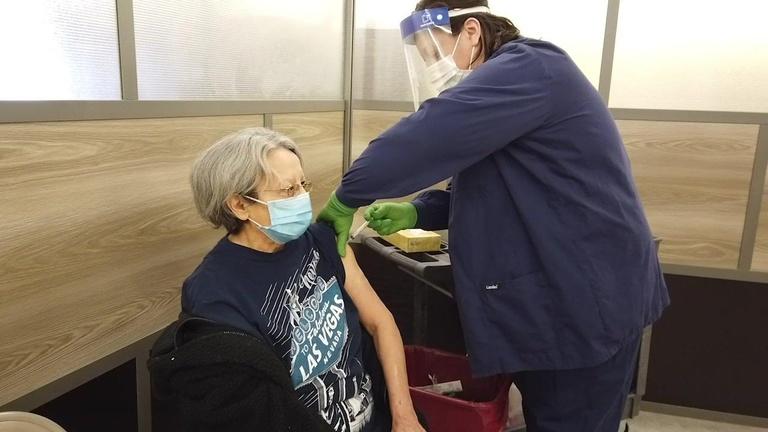 Native Americans have been among the hardest hit by the COVID-19 pandemic, but a history of medical mistreatment has led some Indigenous leaders to brace for challenges in vaccinating their communities. Special correspondent Fred de Sam Lazaro reports on those efforts.
February 18: COVID Causes Life Expectancy to Drop in Communities of Color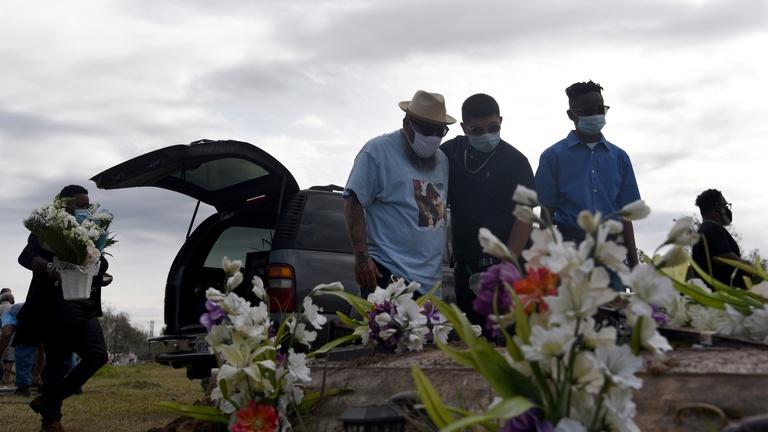 The pandemic's toll was highlighted in stark terms again Thursday as the expected life spans fell in the U.S. by a year on average in the first half of 2020. It is the largest drop since World War II, and gaps along racial lines are profound. Dr. Reed Tuckson, Washington, D.C.'s former public health commissioner and a leader in the Black coalition against Covid-19, joins Judy Woodruff to discuss.
February 15: News Wrap: Average Daily COVID Infections Fall Below 10,000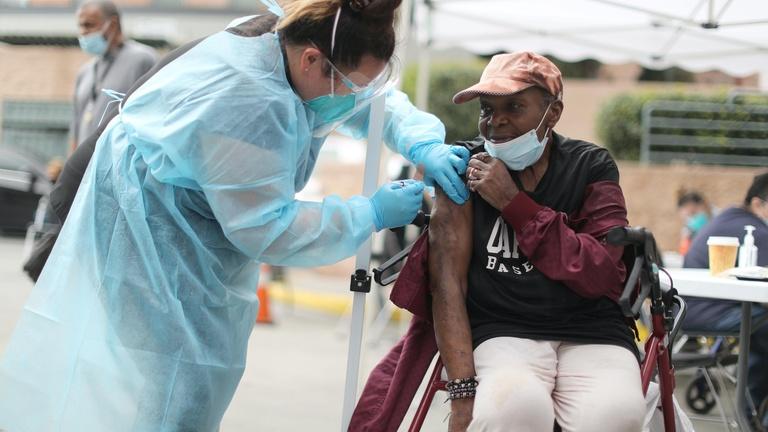 In our news wrap Monday, average daily COVID-19 infections in the U.S. have fallen below 100,000 for the first time since November, and more.
Amanpour and Company
Amanpour and Company airs Monday – Friday at 11 p.m.; repeats at 4 p.m. Watch broadcast or livestream.
February 19: #TakeTheVaccine Campaign Fights Disinformation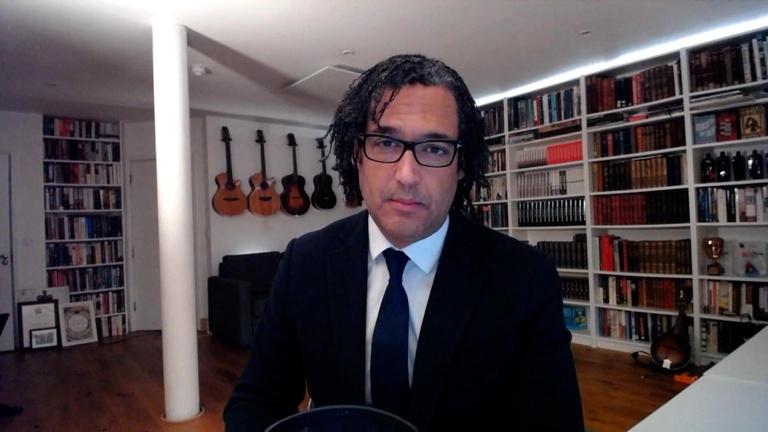 Vaccine rollout in the UK is being hailed as a major success, with more than 16 million vaccinated so far. But the success rate is much lower in Black and minority communities. Historian David Olusoga is helping to tackle the problem head-on as part of the new campaign #TakeTheVaccine — aimed at increasing the rate of vaccination and fighting disinformation.
February 16: Dr. Eric Topol: The CDC Was a "No-Show for the Pandemic"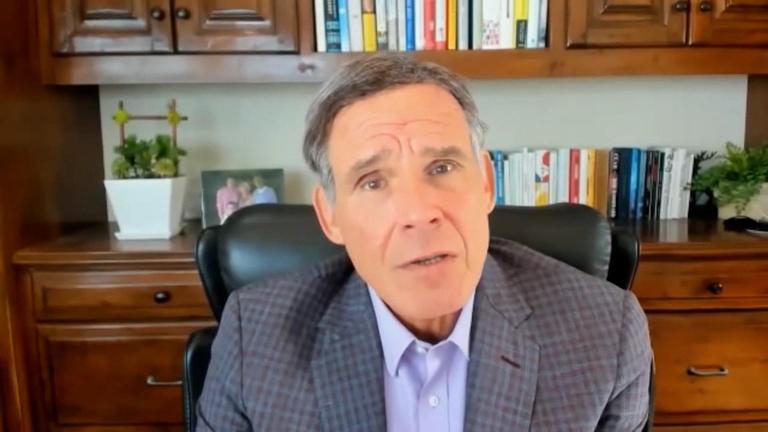 COVID numbers in general are coming down in the U.S. But the good news is tentative. Viral variants appear to be increasingly widespread, an important reminder that people must keep their guard up. Dr. Eric Topol, a professor of molecular medicine and director of the Scripps Research Translational Institute, is one of the country's top medical researchers. He joins Walter Isaacson.
MetroFocus Interviews
MetroFocus airs weeknights at 6 p.m. (see schedule for late-night and weekends) and livestreams; listen weeknights on 88.3 WLIW-FM at 11 p.m..
February 17: COVID Nursing Home Controversy & Coverup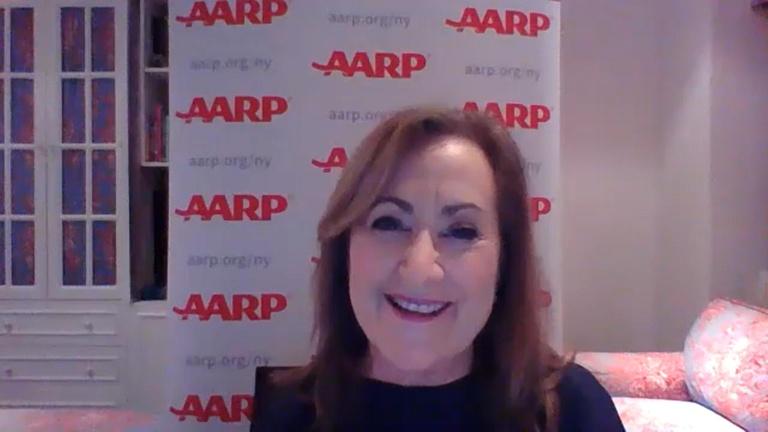 How many New York State nursing home residents have died as a result of COVID-19? That question is at the heart of a spiraling crisis engulfing the Cuomo administration and fueling accusations of a coverup, and calls for the governor to be stripped of his emergency powers. Beth Finkel, State Director of AARP's New York Office, joins us with the latest developments on this breaking New York story.
NJ Spotlight News with Briana Vannozzi
NJ Spotlight News provides daily reporting on the coronavirus in New Jersey, as well as newsletters.
February 19: Here's Why You Should Double Mask, And How To Do It Right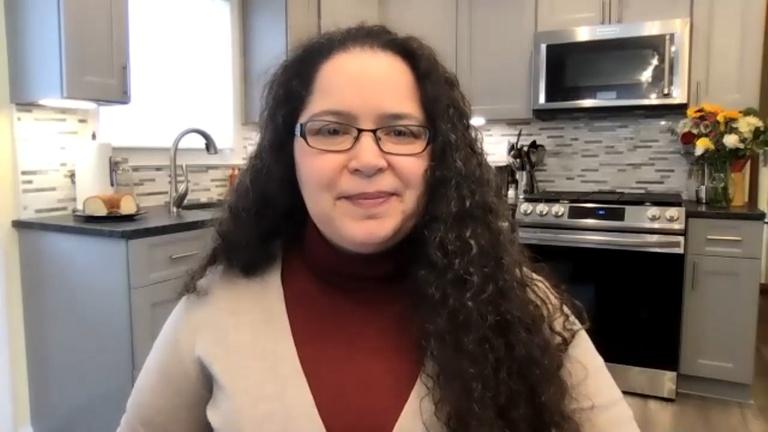 As highly contagious variants of the coronavirus begin to circulate more widely, Dr. Stephanie Silvera says it's time to double up on masks. The Montclair State University epidemiologist says she's been wearing two masks since November. But she warns that wearing any two masks isn't going to cut it, and that a tight fit is key.
February 19: Report: Decrease in U.S. Life Expectancy Due to COVID-19


A new CDC report says the virus slashed a year off from Americans' overall life expectancy, the biggest loss since World War II. The hardest hit are Black men, whose life expectancy dropped 3 full years.
February 19: Pfizer to Study COVID-19 Vaccine on Pregnant Women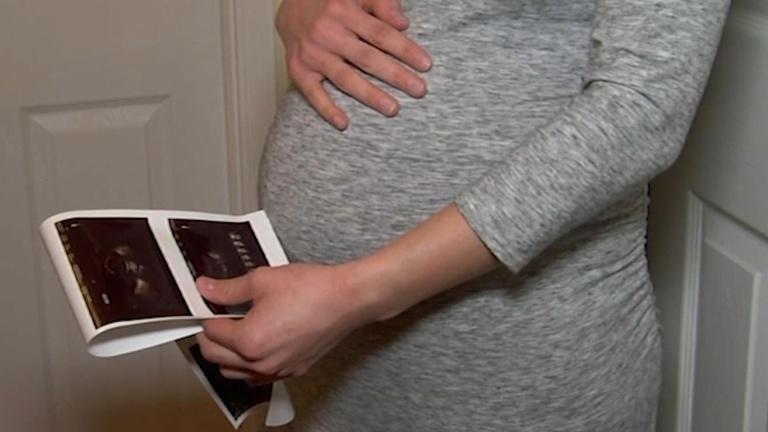 Pfizer is now planning to enroll 4,000 pregnant women from the U.S. and several other countries in a new trial to study the effects of the vaccine. Women over the age of 18 and between 24 to 34 weeks into their pregnancy will be eligible. Some of the women will get the real vaccine while others will get a placebo.
February 18: Can Patients Choose Between COVID-19 Vaccines?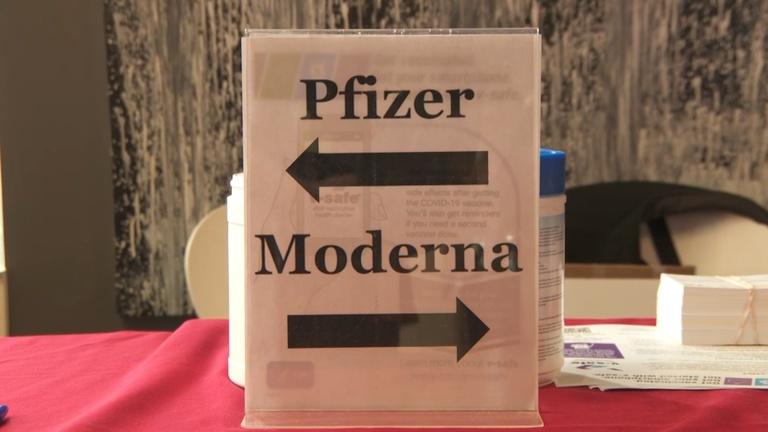 Patients at one North Jersey hospital have already started asking for one vaccine over another often based on which one did better in clinical trials. And with J&J's version expected to soon receive federal emergency use authorization, health officials will have to grapple with the potential challenge of patient preference.
February 18: Menendez Provides Update on $1.9 Trillion COVID Relief Bill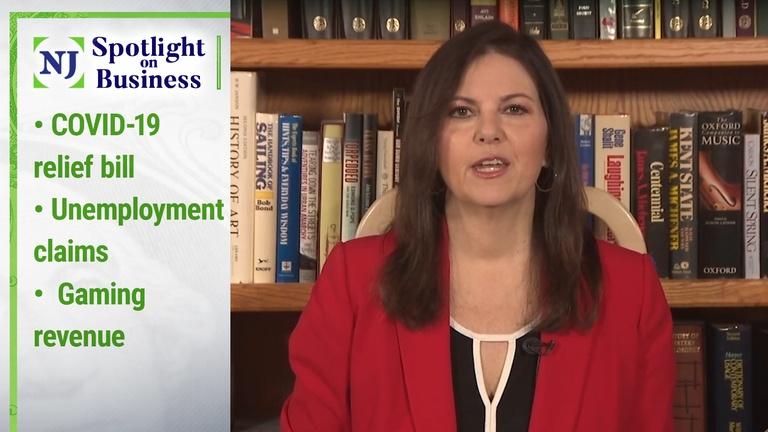 U.S. Senator Bob Menendez delivered an update Thursday on the proposed $1.9 trillion COVID-19 relief bill that's being worked on in Congress.At a press conference, several residents shared their stories of how the pandemic has impacted them and their finances.
February 17: Slower J&J Vaccine Rollout Could Impact Vaccination Efforts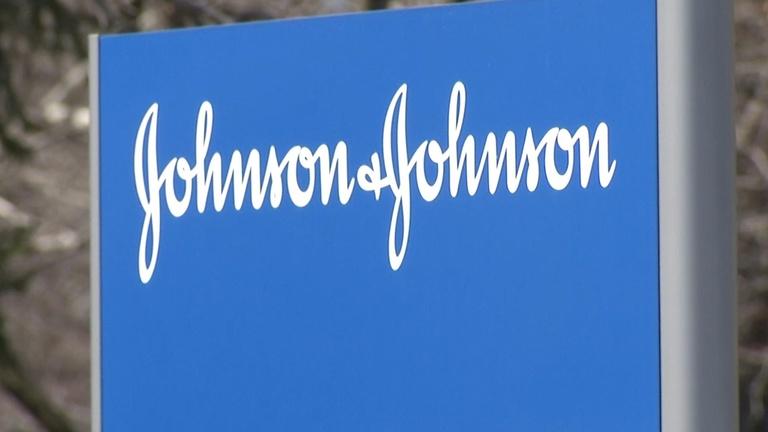 J&J will roll out its highly-anticipated COVID-19 vaccine much more slowly than the company originally indicated to health officials, according to the Biden administration. J&J would be able to ship only "a few million" doses right away, assuming it gets FDA emergency use authorization later this month.
February 16: UK Variant "Likely" More Deadly Than First Thought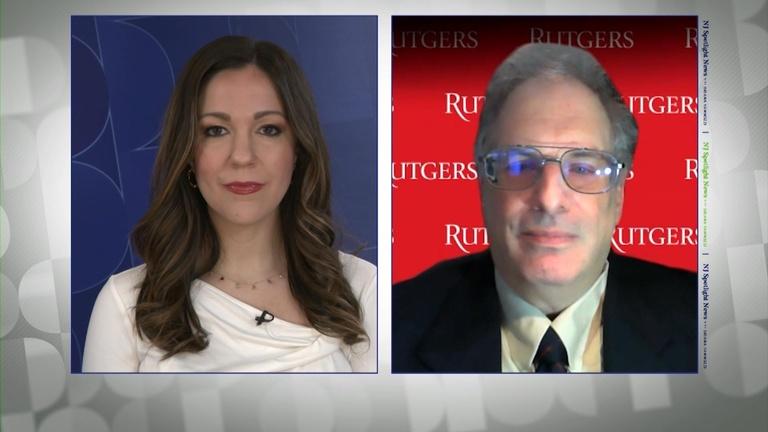 Rutgers expert believes loosening restrictions is premature given variants are spreading and that many states have not achieved "herd immunity."
February 16: New COVID-19 Testing Center Opens at Newark Airport


Air travelers can now get tested for COVID-19 and get the results before their flight takes off from Newark Liberty International Airport, thanks to XpresCheck.
February 15: Second Wave of Deadly Post-COVID Illness Targets Kids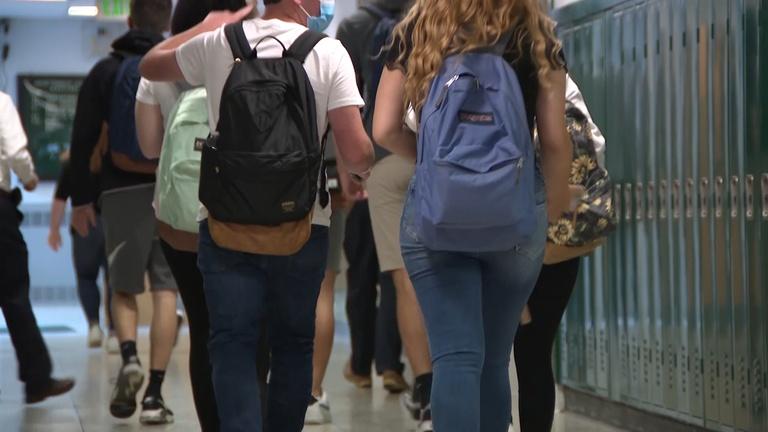 A second post-holiday wave of the devastating post-COVID-19 syndrome called
Multisystem Inflammatory Syndrome in Children (MIS-C) is targeting Black and Hispanic kids across the US and here in New Jersey.
February 15: New CDC Guidance for In-Person Learning Education


In New Jersey, about three-quarters of schools are operating under some level of in-person learning. Nearly a hundred are fully in-person; close to 200 are fully remote. The CDC says even districts with the highest community spread can get back to some in-person learning by using strict mitigation strategies.
Hotlines and Information
Stay-in-the-know about what's on-air and online at THIRTEEN. Sign-up for free weekly eNewsletters, including on coronavirus reports.
Government Sites and Resources
National: Centers for Disease Control and Prevention (CDC)
The CDC's Coronavirus Disease 2019 (COVID-19) page includes links to national case reporting, symptom information, advisories by health condition and occupation, and more.
New York City
COVID-19 Cases
Yankee Stadium is now open as a mass vaccination site specifically and exclusively for Bronx residents who are 65 or older or in other eligible groups.
Vaccine Distribution
Eligible New Yorkers can make their vaccine appointments using the City's Vaccine Finder, which aggregates all vaccination locations open to the eligible public into a single, accessible five-borough network, including city-run sites and private providers. Those eligible can also call for an appointment at 877-VAX-4NYC 8 a.m. – 9 p.m. See the NYC vaccine information page for city guidelines.
See the groups that are now eligible for the vaccine in New York.
The City's Taskforce on Racial Inclusion and Equity has expanded its Vaccine for All effort to 33 neighborhoods. The task force also released demographic information of vaccine recipients.
So-called "mega sites" for vaccinations require advance registration/appointments through the city Vaccine Finder:
The Bathgate Contract Postal Station in the Claremont section of the Bronx
The Brooklyn Army Terminal in Sunset Park
25 Worth Street in Manhattan
Vanderbilt Gotham Health Center in Staten Island
The DOHMH clinic in Corona, Queens
Those 65 and older who are New York City residents can make an appointment for Fort Washington Armory in Upper Manhattan, operated with by the state and NewYork-Presbyterian. The site became exclusive to city residents after criticism that it was underserving the majority Spanish-speaking population in the neighborhood. Read more and see how to schedule an appointment in the NewYork-Presbyterian statement.
COVID Testing
COVID Express sites offer free rapid COVID-19 virus PCR (polymerase chain reaction) tests, by scheduled appointment. Learn more on NYC.gov.
NYC tracks positive COVID-19 cases by zip code; you can review a map reflecting cases in the past seven days.
NYC's official COVID-19 site with information on testing, resources (including rent and housing and more), and announcements: www.nyc.gov/coronavirus.
For text updates from New York City, text COVID to 692-692. You will receive regular SMS texts with helpful behavior tips and news related to the coronavirus. Text COVIDESP to 692-692 for updates in Spanish.
Work and Assistance
Employers and employees can visit nyc.gov/workers or call 311 (212-NEW-YORK outside NYC) for labor law information and more.
The state has a web application to help struggling New Yorkers locate benefits they may qualify for. "Find Services" is an easy starting point for first-time users of social programs that relate to unemployment, food insecurity, and housing, among other services.
New York City Public Schools and Learning
Create a NYC Schools Account to sign up for Department of Education notifications and track your child's education.
For free homework help from a teacher, K-12 students and their parents or caregivers can call 212-777-3380 or visit the Dial-A-Teacher website Mondays through Thursdays 4–7 p.m.
New York State
NY State Hotline: 888-364-3065
For all New York State updates and announcements from Governor Andrew Cuomo, see the state COVID site.
Vaccine Distribution
To confirm eligibility and see instructions for vaccine appointments at state-run locations, see this New York State site.
Those eligible can call the New York State COVID vaccine scheduling hotline; calls are accepted 7 a.m. to 10 p.m., though lines may be busy and hold times lengthy: 833-697-4829.
The state documents its vaccination distribution through a vaccine tracker that includes first and second doses given.
As of February 15, state-run COVID-19 vaccination sites (appointments required through ny.gov/vaccine) are booked through April 16, with the only exceptions being:
New York State Fair outside Syracuse  – Booked through March 16

SUNY 

Potsdam

 – Booked through April 1

Rochester Dome – Booked through April 4

SUNY Stony Brook on Long Island – Booked through April 13
See other community pop-up sites in New York City, Long Island and Westchester County, on the New York State site.
Micro-Cluster Hot Spots
Look up an address to see if it is in a New York COVID-19 color-coded Hot Spot Zone with restrictions. There are currently micro-clusters in Upper Manhattan in the Bronx according to the state site last updated January 27. Maps of the cluster zones can be found here.
The places and activities regulated are non-essential gatherings, businesses, dining, and schools.
Governor Cuomo's weekday coronavirus updates focus on hospital and ICU bed availability in New York State's regions, based on seven-day averages. See the status of regions on forward.ny.gov.
COVID Alert NY is a voluntary, anonymous, exposure-notification smartphone app. You will get an alert if you were in close contact with someone who tests positive for COVID-19. Learn more about how it works and download it to your mobile phone.
The New York State Department of Health posts a daily COVID-19 tracker case tally by county.
New Jersey
NJ State COVID-19 Hotline: 1-800-962-1253
NJ State Vaccine Hotline: 1-855-568-0545
Text NJCOVID to 898-211 to receive text updates.
The State of New Jersey coronavirus hub is covid19.nj.gov.
Vaccine Distribution
New Jersey residents age 16-64 who have medical conditions recognized by the CDC to increase the risk of severe illness from the coronavirus are eligible for the COVID-19 vaccination.
Pre-register for a COVID-19 vaccine and learn more about the vaccine distribution in New Jersey on the official state vaccine hub. The telephone hotline to make an appointment is 855-568-0545.
The State offers answers to more FAQs as well as outlines policies for health care providers on this COVID-19 vaccine page from the health department.
Remote Learning Resources from WNET Education
To better serve families during the COVID-19 pandemic, The WNET Group offers At Home Learning educational programming.
Let's Learn weekday lessons led by NYC DOE educators for grades 3K- 2 are broadcast at 11 a.m. on THIRTEEN and 9 a.m. on WLIW21, followed on WLIW21 by a NJTV Learning Live lesson for 3rd graders at 10 a.m., 4th graders at 11 a.m., and 5th graders at 12 p.m.
Broadcast schedules on WLIW21, WLIW World and PBS Kids were developed to help schools and districts bridge the digital divide and provide equitable access to learning for all students at home, regardless of access to the internet or computers.
Help keep students learning at home with tools for parents and educators on WNET's Education site. All resources are free and standards-aligned.