THIRTEEN and PBS offer regular, in-depth reporting on the coronavirus pandemic's COVID-19 cases and the vaccine rollout and distribution, as well as repercussions on employment, social services, the economy and politics. Here is the most recent information from infectious disease doctors and medical professionals, government officials, and journalists who cover news about COVID-19 and its impacts. This page will be updated as reporting continues.
Recent COVID News and Numbers
Click for National, State, and City Hotlines and Resources
After a week of tumult over the inefficient vaccine rollout in New York State, new vaccine guidelines begin Monday, January 11. The Governor addressed the pandemic and vaccines in the State of the State Address, which was broadcast live on THIRTEEN on January 11 and can be streamed now on New York NOW.
Now eligible for COVID-19 vaccine is the group Phase1B: people 65 and older (updated on January 12 from age 75 and older, as announced on January 11), first responders, corrections officers, teachers and school staff; in-person college instructors, childcare workers, public-facing grocery store workers, transit workers and people who live and work in homeless shelters.
We're offering updates via email or mobile on the coronavirus now through the duration of the pandemic. Sign up for email alerts here, or text UPDATES to 30644 for mobile notifications.
Firing Line
Firing Line with host Margaret Hoover delivers a civil and engaging contest of ideas among the brightest minds and voices from across the ideological spectrum. It airs Fridays at 8:30 p.m. and Saturdays at 10 a.m. on THIRTEEN.
Web-Only Edition January 11: Dr. Michael Osterholm on New COVID Strains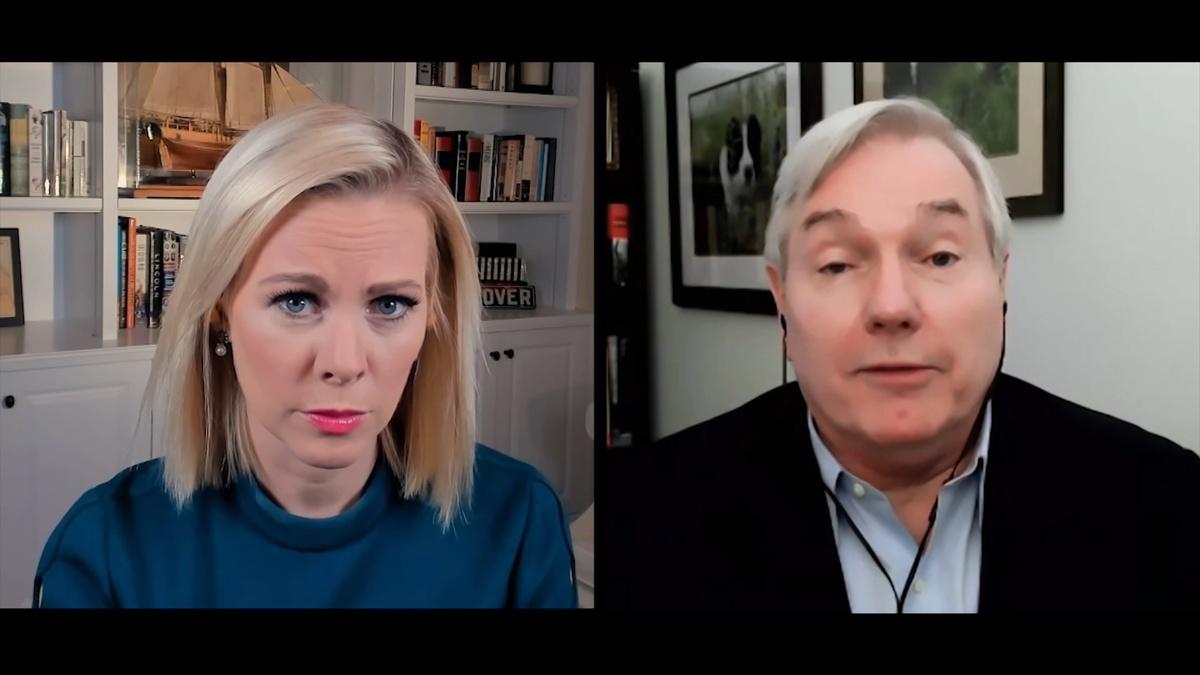 Dr. Michael Osterholm
says new strains of Covid-19 have darkened his prognosis for the pandemic, which he is now scared could be the "the big one." Osterholm, a member of Biden's Covid advisory board, discusses fixing the vaccine rollout problems.
The Open Mind
Hosted by Alexander Heffner, The Open Mind is a thoughtful excursion into the world of ideas and airs at noon on Saturdays (see schedule).
January 4: When Will Vaccines Eradicate the American Pandemic?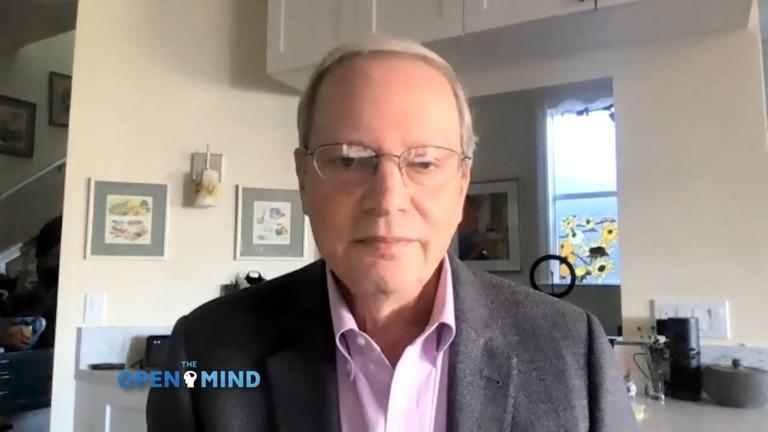 University of California San Francisco Medicine chair Dr. Robert Wachter discusses the impact of emerging COVID-19 vaccines.
PBS NewsHour Reports
PBS NewsHour is broadcast weeknights at 7 p.m. and weekends at 6 p.m. and streams live. Listen to half-hour broadcasts on 88.3 WLIW-FM weeknights at 6 p.m.
January 10: Israel Takes the Lead as Top COVID-19 Vaccinator Per Capita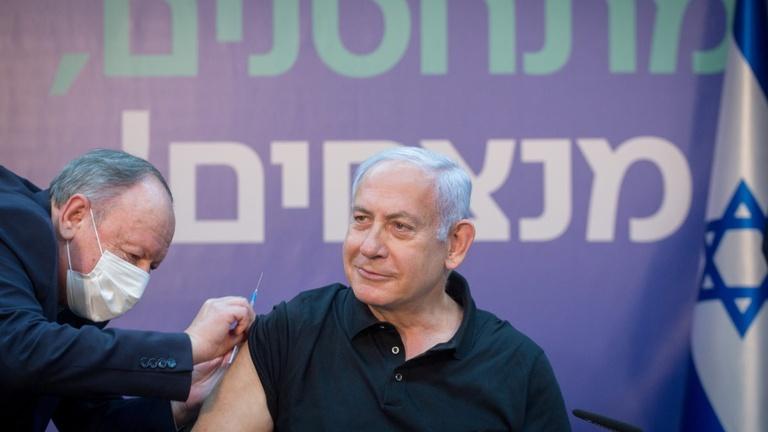 As many countries began their COVID-19 vaccination rollouts last month, one country quickly charged ahead of the pack: Israel. The Middle Eastern nation is now the world's top vaccinator per capita, already inoculating more than 1.5 million people, or nearly 20 percent of its total population. But as it faces a growing number of COVID-19 cases, can the country keep up its lead?
January 10:  Vaccination, Like Tests, Is a State-Led Effort in the U.S.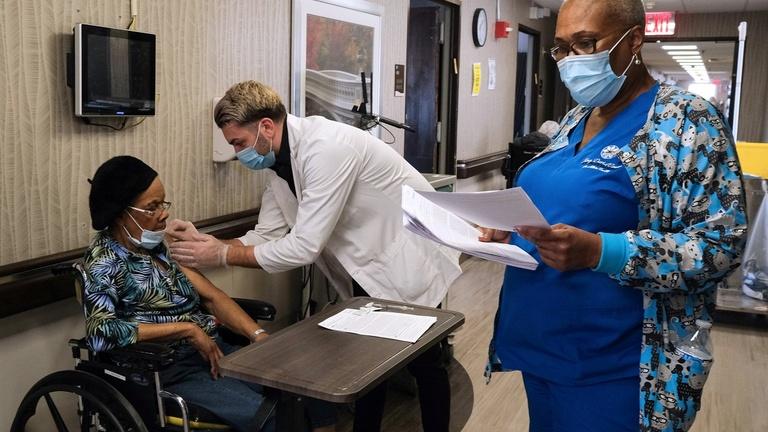 With daily cases crossing 250,000, COVID-19 has killed nearly 380,000 people in the U.S. — the highest in the world. As states roll out vaccines in phases amid reports of the two more transmissible variants from the UK and South Africa in the country, experts warn that arresting the virus spread is key to stopping the pandemic. ProPublica's Caroline Chen joins Hari Sreenivasan to discuss.
January 8: Vaccine Campaign Struggles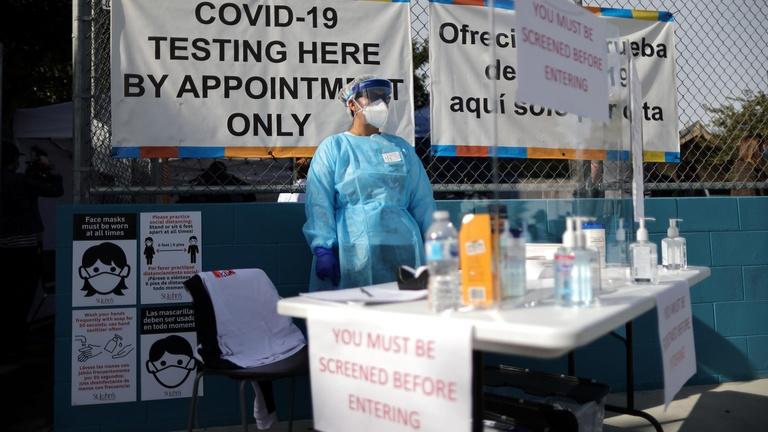 The death toll from COVID-19 has passed 365,000 in the U.S. with 130,000 people hospitalized with it now. Mass vaccinations are going slower than had been expected. Dr. Paul Offit, director of the Vaccine Education Center at Children's Hospital of Philadelphia, joins Stephanie Sy to discuss.
Amanpour and Company
Amanpour and Company airs Monday – Friday at 11 p.m.; repeats at 4 p.m. Watch broadcast or livestream.
January 12: What's Going Wrong with Vaccine Distribution?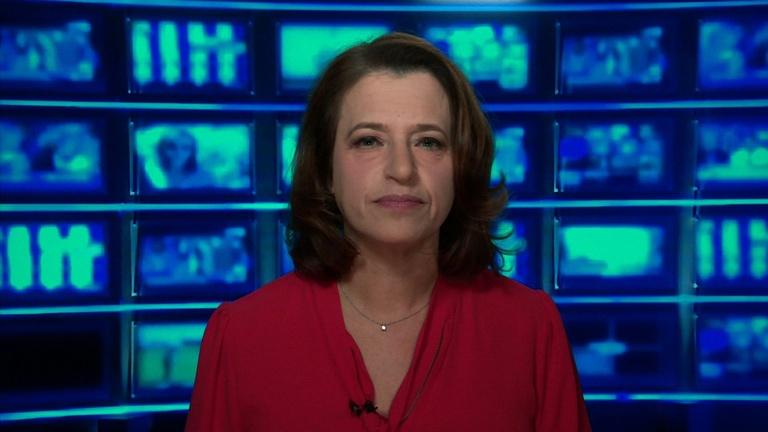 January is expected to be the deadliest month of the pandemic in the U.S., a fact that underlines the importance of fast and effective vaccine distribution. But is the rollout proceeding in the right way? To discuss the state of the pandemic and what the near future holds, Christiane speaks with medical correspondent Elizabeth Cohen.
January 11: The Importance of Vaccines Throughout History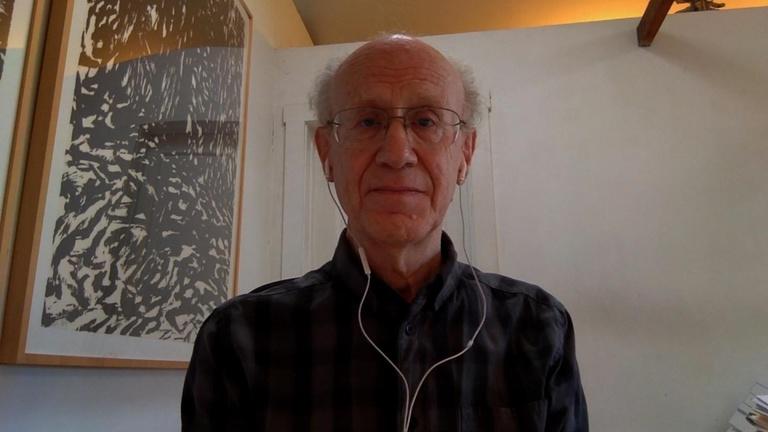 Nearly 9 million Americans have received their first dose of the vaccine, while President-elect Biden received his second dose today. Dr. Peter Salk was just nine years old in 1953 when he got his polio vaccine, which was developed by his own father, Jonas Salk. Now an infectious disease expert himself, Peter Salk joins the show to discuss the importance of vaccines, then and now.
January 6: Strain on LA Healthcare Workers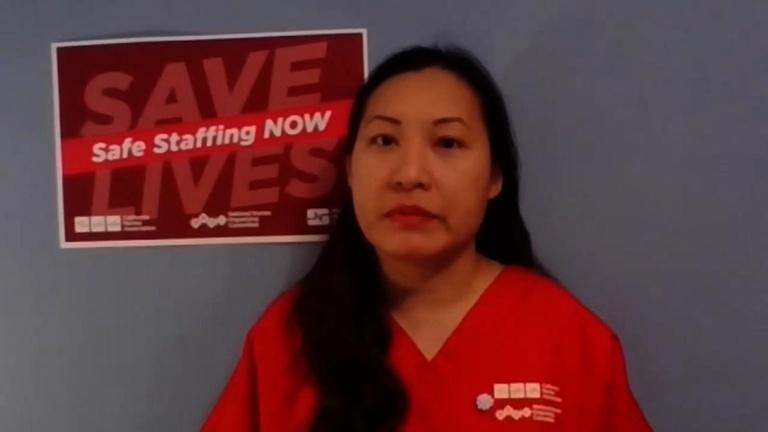 According to the Los Angeles County Director of Public Health, people in LA County are dying of COVID-19 at the rate of one every ten minutes. The total number of cases has doubled in just over a month, and health workers are now being asked to ration oxygen. Registered nurse Nerissa Black from Henry Mayo Newhall Hospital tells Hari Sreenivasan what she's seeing from the front lines.
MetroFocus Interviews
MetroFocus airs weeknights at 6 p.m. (see schedule for late-night and weekends) and livestreams; listen weeknights on 88.3 WLIW-FM at 11 p.m..
NJ Spotlight News with Briana Vannozzi
NJ Spotlight News provides daily reporting on the coronavirus in New Jersey, as well as newsletters.
January 14: Unique COVID-19 Testing Lab Opens at Kean University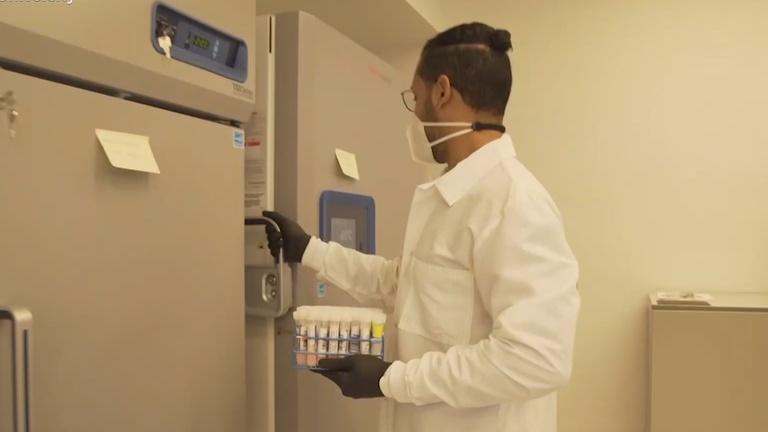 It's taken only 6 months for Kean University to develop a fully operational diagnostic laboratory that's providing COVID-19 test results to residents in Union County.
January 14: Could antibody Treatment Prevent COVID-19 Hospital Surge?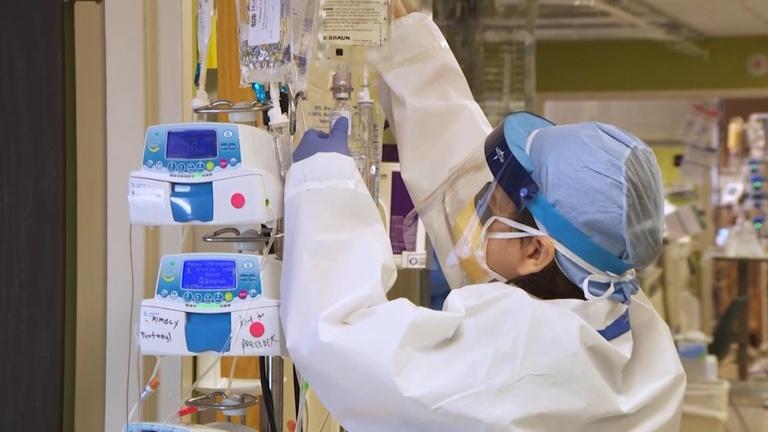 As the second COVID-19 surge threatens New Jersey hospitals, state health officials are urging people who test positive and have mild to moderate symptoms to immediately ask their doctors about getting monoclonal antibodies. Officials hope it will keep hospitals from getting overwhelmed.
January 13: Can School Districts Require Teachers to be Vaccinated?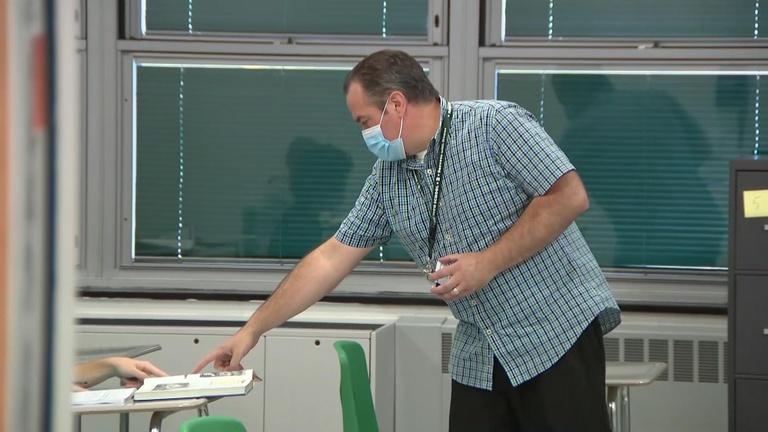 Teachers are next in line to receive the COVID-19 vaccine as part of the 1B group. Currently no districts have announced a vaccination requirement as of yet, but one law professor says it's within their legal rights.
January 11: Johnson & Johnson Vaccine on Track for February FDA Approval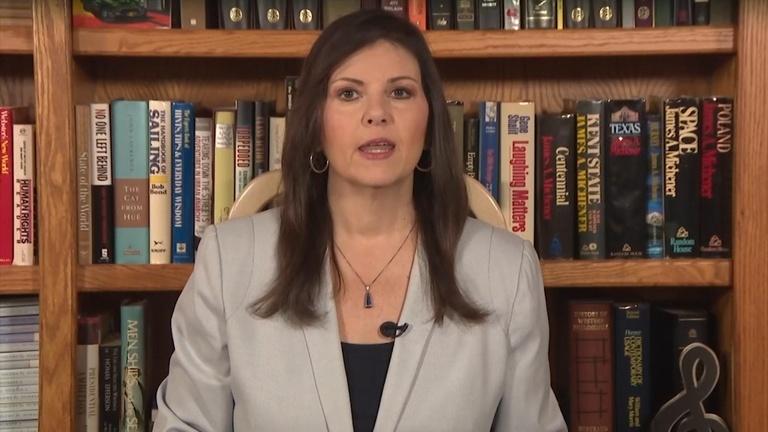 New Brunswick-based Johnson & Johnson is on track to seek approval for its one-dose COVID-19 vaccine early next month. The vaccine is currently in late-stage trials, with important safety data coming by the end of the month. Johnson & Johnson has set a goal of providing 1 billion doses this year.
January 11: New COVID-19 Cases Hit Record High in Post-Holiday Spike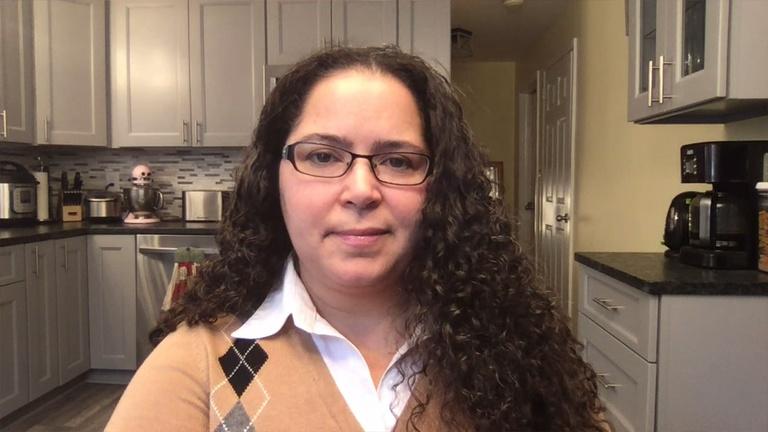 The recent spike in COVID-19 cases has pushed the coronavirus to the number one cause of death in the state.
January 11: More than 800 For Dix Inmates and Staff Test Positive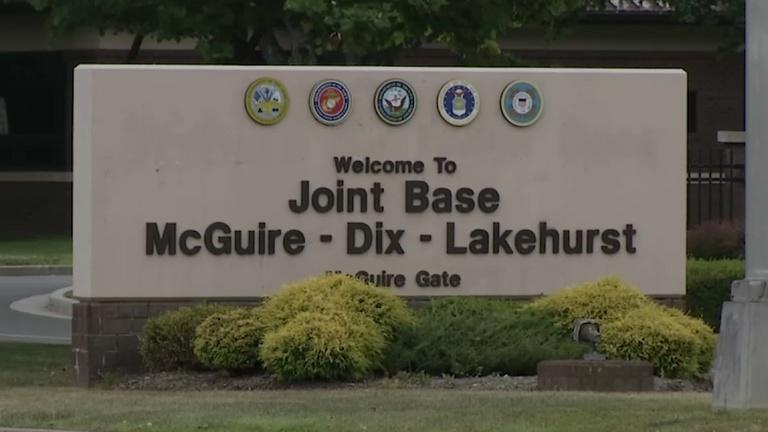 The active COVID-19 outbreak at Fort Dix is now up to 789 inmates and 23 staff, according to the Federal Bureau of Prisons.
January 8: New Jersey unveils mega COVID-19 vaccination sites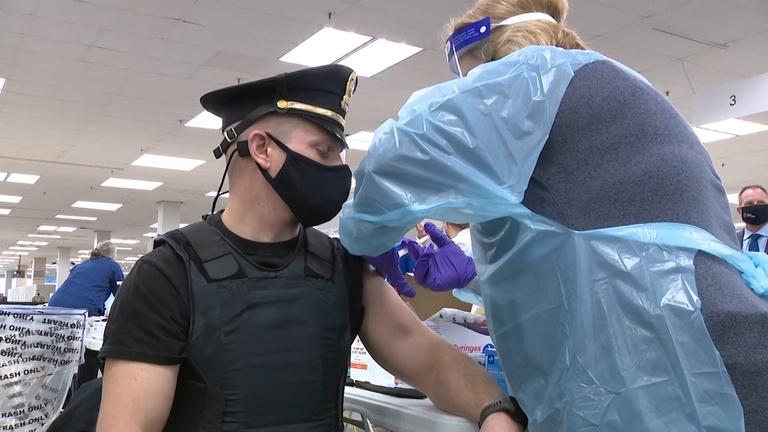 Gov. Murphy toured one of five vaccination sites Essex County. The inoculation of first responders and medical professionals, who called or registered online, started last week.
Hotlines and Information
Stay-in-the-know about what's on-air and online at THIRTEEN. Sign-up for free weekly eNewsletters, including on coronavirus reports.
Government Sites and Resources
National: Centers for Disease Control and Prevention (CDC)
The CDC's Coronavirus Disease 2019 (COVID-19) page includes links to national case reporting, symptom information, advisories by health condition and occupation, and more.
New York City
Vaccine Distribution
Eligible New Yorkers can make their vaccine appointments using the City's Vaccine Finder, which aggregates all vaccination locations open to the eligible public into a single, accessible five-borough network, including City-run sites and private providers.  Members of these groups can also call for an appointment at 877-VAX-4NYC between the hours of 8 a.m. and 9 p.m. See the NYC vaccine information page for city guidelines.
New York City expanded vaccinations from Phase 1A group to city workers and those 65 years (Phase 1B) and older on Monday, January 11. See what groups fall into Phase 1A and 1B groups.
In a speech on January 11, de Blasio asked of elderly New York City residents: "If you have a regular provider or a hospital that you utilize for your care, reach out to them…and see whether they can help to connect you to a vaccination. If not, we are excited to welcome you to one of our vaccine hubs.
Mayor Bill de Blasio announced last week that New York City will open five vaccination centers, which will operate 24 hours a day, seven days a week, to move towards a capacity of up to 100,000 vaccine doses per week.
Vaccine rollout begins Monday, January 11, for five 24/7 "mega sites" where appointments are required. The Bathgate Contract Postal Station in the Claremont section of the Bronx, and the Brooklyn Army Terminal in Sunset Park opened Monday. A site at 125 Worth Street in Manhattan on Tuesday, January 12. Planned for Friday, January 15, is  a vaccination site on Staten Island at the Vanderbilt Gotham Health Center, followed by a site at the DOHMH clinic in Corona, Queens on Saturday.
Starting January 25, the city plans to use CitiField as a "mega" vaccination site, with a capacity of vaccinating 5,000–7,000 people per day.
COVID Testing
COVID Express sites offer free rapid COVID-19 virus PCR (polymerase chain reaction) tests, by scheduled appointment. Learn more on NYC.gov.
NYC tracks positive COVID-19 cases by zip code; you can review a map reflecting cases in the past seven days.
NYC's official COVID-19 site with information on testing, resources (including rent and housing and more), and announcements: www.nyc.gov/coronavirus.
For text updates from New York City, text COVID to 692-692. You will receive regular SMS texts with helpful behavior tips and news related to the coronavirus. Text COVIDESP to 692-692 for updates in Spanish.
Work and Assistance
Employers and employees can visit nyc.gov/workers or call 311 (212-NEW-YORK outside NYC) for labor law information and more.
The state has a web application to help struggling New Yorkers locate benefits they may qualify for. "Find Services" is an easy starting point for first-time users of social programs that relate to unemployment, food insecurity, and housing, among other services.
New York City Public Schools and Learning
Create a NYC Schools Account to sign up for Department of Education notifications and track your child's education.
For free homework help from a teacher, K-12 students and their parents or caregivers can call 212-777-3380 or visit the Dial-A-Teacher website Mondays through Thursdays 4–7 p.m.
New York State
NY State Hotline: 888-364-3065
For all New York State updates, and announcements from Governor Andrew Cuomo, see the state COVID site.
Vaccine Distribution
To confirm eligibility and see list of vaccine providers closest to you, see this New York State site.
Those eligible can call the New York State COVID vaccine scheduling hotline; calls are accepted 7 a.m. to 10 p.m., though lines may be busy and hold time can exceed an hour: 833-697-4829.
COVID-19 vaccination sites opening Wednesday, January 13 at 8 a.m. (appointments required):
Jacob K. 

Javits

 Convention Center (NYC)

Westchester County Convention Center (Westchester County)

State Fairgrounds (Onondaga County)
Governor Andrew M. Cuomo announced on Tuesday evening that state vaccination sites at Jones Beach and SUNY Albany will open on January 14 and 15, respectively, with more vaccination sites to be announced in the coming days.
Micro-Cluster Hot Spots
Look up an address to see if it is in a New York COVID-19 color-coded Hot Spot Zone with restrictions. Maps of the cluster zones can be found here.
The places and activities regulated are non-essential gatherings, businesses, dining, and schools. See the New York State site for details on how cluster zones are identified and implemented.
Governor Cuomo's weekday coronavirus updates focus on hospital and ICU bed availability in New York State's regions, based on seven-day averages. See the status of regions on forward.ny.gov.
COVID Alert NY is a voluntary, anonymous, exposure-notification smartphone app. You will get an alert if you were in close contact with someone who tests positive for COVID-19. Learn more about how it works and download it to your mobile phone.
The New York State Department of Health posts a daily COVID-19 tracker case tally by county.
New Jersey
NJ State Hotline: 1-800-962-1253
Text NJCOVID to 898-211 to receive text updates.
The State of New Jersey coronavirus hub is covid19.nj.gov.
Vaccine Distribution
People age 65 years and older and those 16-64 who have medical conditions recognized by the CDC to increase the risk of severe illness from the coronavirus are eligible for the COVID-19 vaccination starting Thursday, January 14.
Pre-register for a COVID-19 vaccine and learn more about the vaccine distribution in New Jersey on the official state vaccine hub.
The State offers answers to more FAQs as well as outlines policies for health care providers on this COVID-19 vaccine page from the health department.
https://www.state.nj.us/health/cd/topics/covid2019_vaccination.shtml
Remote Learning Resources from WNET Education
To better serve families during the COVID-19 pandemic, The WNET Group offers At Home Learning educational programming.
Let's Learn weekday lessons led by NYC DOE educators for grades 3K- 2 are broadcast at 11 a.m. on THIRTEEN and 9 a.m. on WLIW21, followed on WLIW21 by a NJTV Learning Live lesson for 3rd graders at 10 a.m., 4th graders at 11 a.m., and 5th graders at 12 p.m.
Broadcast schedules on WLIW21, WLIW World and PBS Kids were developed to help schools and districts bridge the digital divide and provide equitable access to learning for all students at home, regardless of access to the internet or computers.
Help keep students learning at home with tools for parents and educators on WNET's Education site. All resources are free and standards-aligned.