THIRTEEN and PBS offer regular, in-depth reporting on the coronavirus pandemic's COVID-19 cases and vaccine distribution, as well as repercussions on employment, social services, the economy and politics. Here is the most recent information from infectious disease doctors and medical professionals, government officials, and journalists who cover news about COVID-19 and its impacts. This page will be updated as reporting continues.
Recent COVID News and Numbers
Click for National, State, and City Hotlines and Resources
In President Biden's address to the nation on Thursday, March 11, he spoke about the $1.9 trillion COVID stimulus plan he signed into law that day and projected that all Americans will be eligible for a vaccine by May 1.
The Governors of New Jersey and New York have announced that New Jersey and New York City will both increase indoor dining capacity to 50% beginning March 19.
As of March 10, all New Yorkers 60 years of age and older will be eligible to receive the vaccine. Public-facing essential workers from governmental and nonprofit entities and public-facing essential building services workers will be eligible beginning March 17.
Also, with increased supply of the vaccine, restrictions concerning which segments of the eligible population specific providers can vaccinate will be relaxed to align with the expanded eligibility on March 17.
We're offering updates via email or mobile on the coronavirus now through the duration of the pandemic. Sign up for email alerts here, or text UPDATES to 30644 for mobile notifications.
Re-Openings
Movie theaters reopened at 25% capacity—or 50 people maximum—on March 5. Restaurants outside of New York City can allow 75% indoor dining capacity beginning March 19. Indoor dining in New York City remains 35% capacity.
Beginning March 15, weddings and catered events can resume statewide. Venues are restricted to 50 percent capacity, with no more than 150 people per event. All attendees and patrons must be tested prior to the event.
On April 2, New York City's arts and entertainment venues expect to reopen at 33% capacity, with an indoor capacity of 100-150 attendees.
PBS NewsHour Reports
PBS NewsHour is broadcast weeknights at 7 p.m. and weekends at 6 p.m. and streams live. Listen to half-hour broadcasts on 88.3 WLIW-FM weeknights at 6 p.m.
March 12: Biden Moves Up Vaccine Timeline, Vows to Expand Global Stock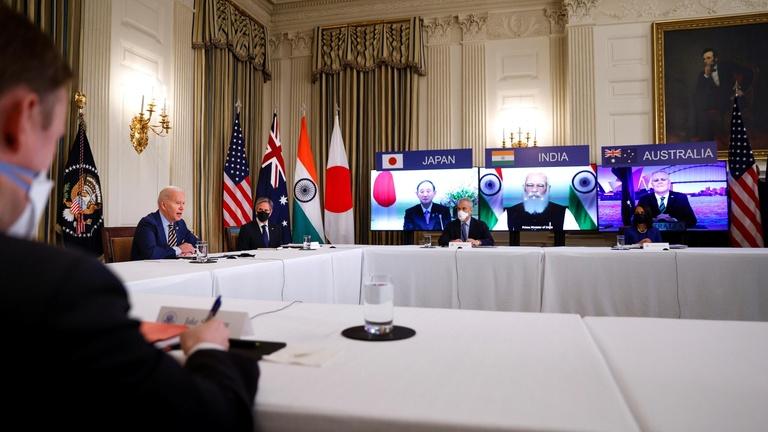 President Biden moved up the timeline for vaccine allocation Thursday by ordering all states, tribes and territories to make every U.S. adult eligible for the COVID vaccines by May 1. And on Friday, he also vowed to expand the vaccine supply globally in an unprecedented meeting with world leaders from India, Japan and Australia.
March 11: How the pandemic has transformed our lives one year later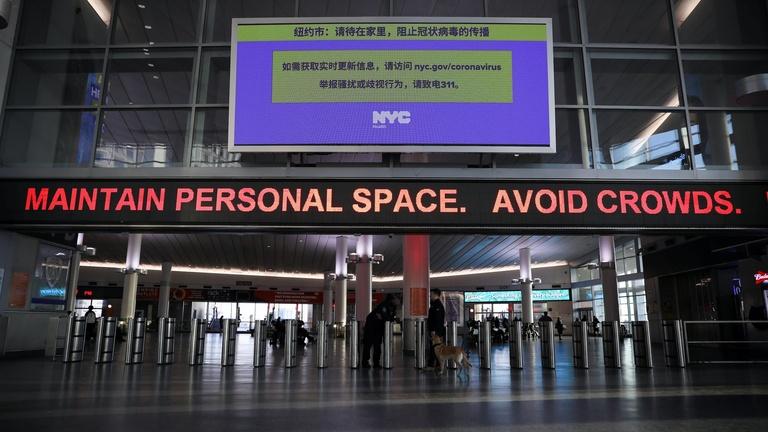 It was one year ago when the World Health Organization declared the COVID crisis a pandemic. This was the week shutdowns rapidly escalated, large public gatherings began coming to an end and the country faced the prospect of a very different time ahead. Amna Nawaz brings us personal recollections of how life in the U.S. was transformed and the challenges of this past year.
March 10: How the COVID relief bill bolsters the Affordable Care Act


A key part of the COVID aid bill creates the most significant changes to the Affordable Care Act since it was passed more than 10 years ago, including larger subsidies to buy insurance, reducing deductibles and more money for Medicaid expansion. The CBO estimates the changes would cost more than $90 billion in the next two years. Julie Rovner, of Kaiser Health News, joins Judy Woodruff to discuss.
March 10: Promoting Community Immunity through Art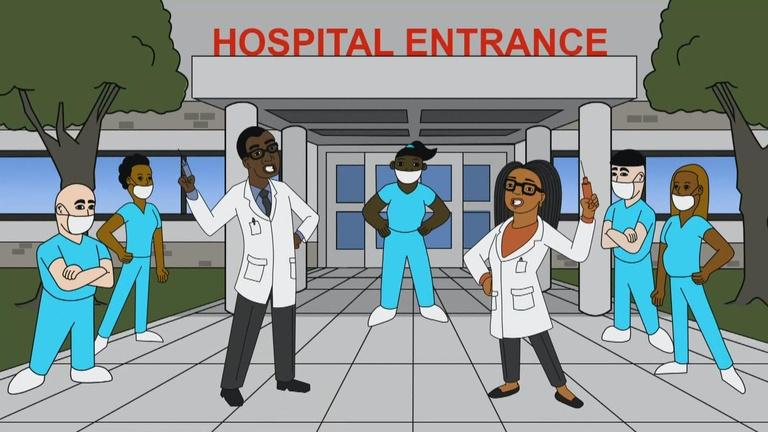 Dr. Olajide Williams, an esteemed neurologist in New York City, founded Hip Hop Public Health in 2004 to use rap music, videos and animations to help address public health concerns in Black communities. Now, the group is working with legendary artists like like Darryl "DMC" McDaniels from Run DMC to spread information about the COVID-19 vaccine (see the "Let's All Get the Vaccine" video). Jeffrey Brown reports on the effort and interviews Dr. Williams.
March 8: CDC Issues Guidelines for People Who Are Fully Vaccinated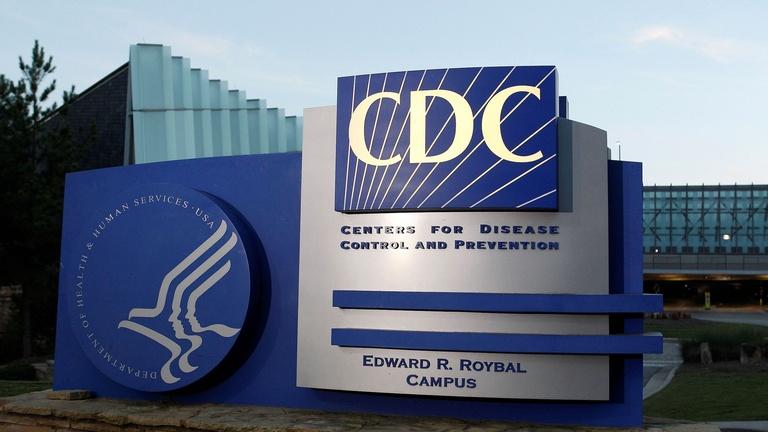 The Centers for Disease Control and Prevention on Monday issued new guidelines for people who are fully vaccinated, outlining what they can do safely and providing a small window into what life in the U.S. may look like in the months ahead. Dr. Richard Besser, CEO of the Robert Wood Johnson Foundation and the former acting CDC head, joins John Yang to discuss what the recommendations mean.
March 7: COVID-19 Relief Bill Passage Hinged on Compromise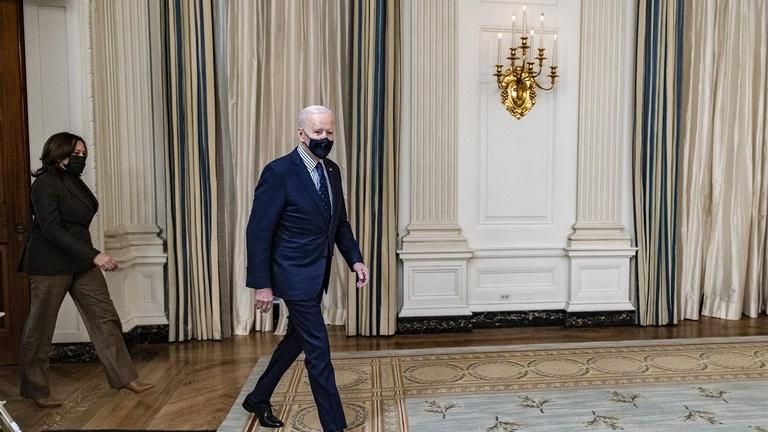 President Biden's COVID-19 relief plan passed in the Senate with a vote along party lines. Special Correspondent Jeff Greenfield joins Hari Sreenivasan to discuss the significance of the bill and what this means for the president's legislative agenda and the party's political position ahead of the 2022 midterm elections.
Amanpour and Company
Amanpour and Company airs Monday – Friday at 11 p.m.; repeats at 4 p.m. Watch broadcast or livestream.
March 4: How to Fight Institutional Racism in our Healthcare System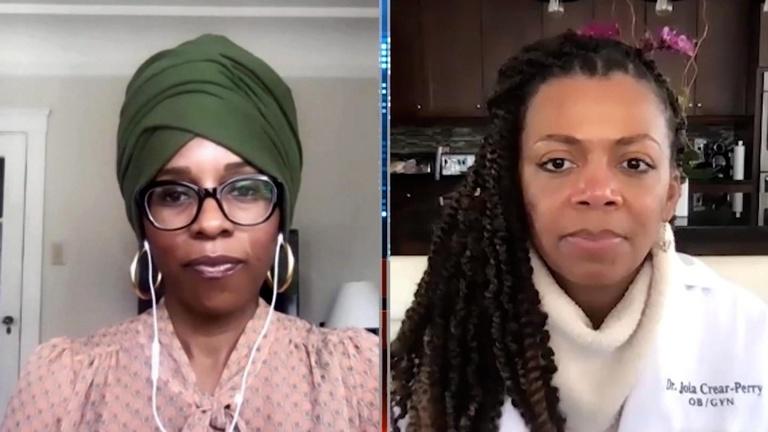 There's a new campaign out today on YouTube aiming to remedy the fact that the Black community is hardest hit by COVID-19 and the least likely to get vaccinated. "The Conversation: Between Us, About Us" is a video series featuring Black doctors, nurses, and scientists intended to provide credible information about vaccines. Dr. Rhea Boyd co-developed the series, while Dr. Joia Crear-Perry is one of the doctors featured – they both join the show to explain the initiative to Hari Sreenivasan.
MetroFocus Interviews
MetroFocus airs weeknights at 6 p.m. (see schedule for late-night and weekends) and livestreams; listen weeknights on 88.3 WLIW-FM at 11 p.m..
March 9: MetroFocus COVID Special Report: How to Get the Vaccine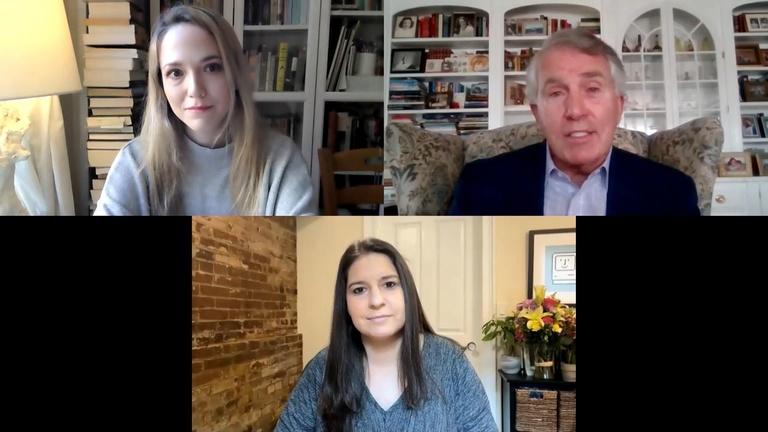 Governor Cuomo has announced 10 additional state-run vaccination sites that will open in coming weeks. As vaccine availability increases, will the same hold true for booking an appointment? Experts say a confusing online sign up process has left people of all ages behind — especially seniors and communities of color. Tonight, our experts offer top tips on how to book the elusive COVID-19 vaccine, from New York State to New York City, Long Island, New Jersey and Connecticut. Wall Street Journal Senior Personal Technology Columnist Joanna Stern and Daily News Editorial Board member Laura Nahmias will show you how to prep your computer and maneuver the sites to land a booking. You'll hear about the COVID Angels and vaccine hunters who'll book your appointment for you. See more COVID-19 resources on MetroFocus.org.
NJ Spotlight News with Briana Vannozzi
NJ Spotlight News provides daily reporting on the coronavirus in New Jersey, as well as newsletters.
March 12: Families of Long-Term Care Residents Call for Indoor Visits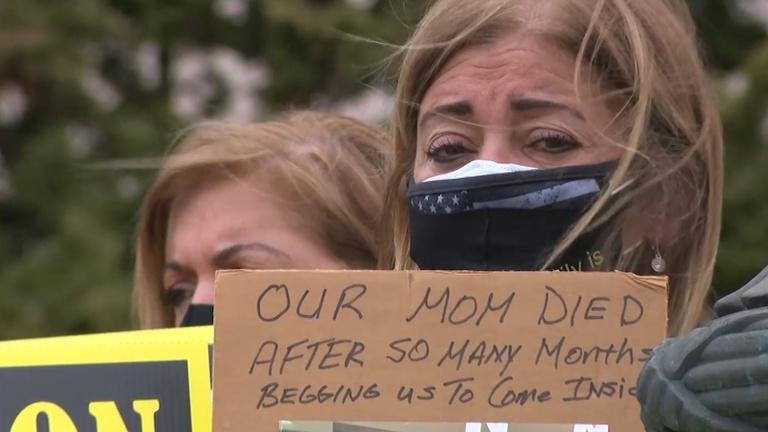 Friday, March 12 marks one year since COVID-19 put the state's nursing homes on lockdown. And many residents are still waiting to reunite in-person with their loved ones. This week the federal government put out new guidelines, calling on long term care centers to allow indoor visitation "at all times and for all residents regardless of vaccination status."
March 10: New Office Etiquette and Safety Rules Post-COVID

New Jersey businesses are preparing to have their employees return to work. Mask wearing, social distancing and deep cleans will be part of the new office etiquette.
March 9: New Rapid Test Can Identify COVID-19 Variants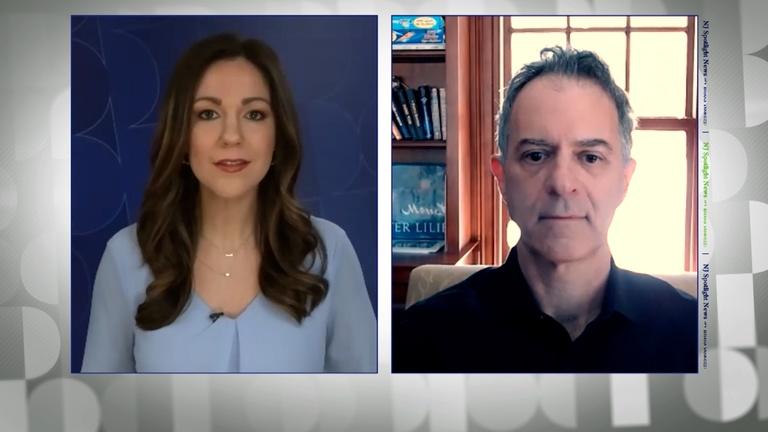 Researchers from Rutgers University created a rapid test that can identify coronavirus variants. Co-researcher Dr. David Alland says these tests can identify transmission hotspots and reveal new information about COVID-19.
March 9: New Drug Therapy Could Speed COVID-19 Recovery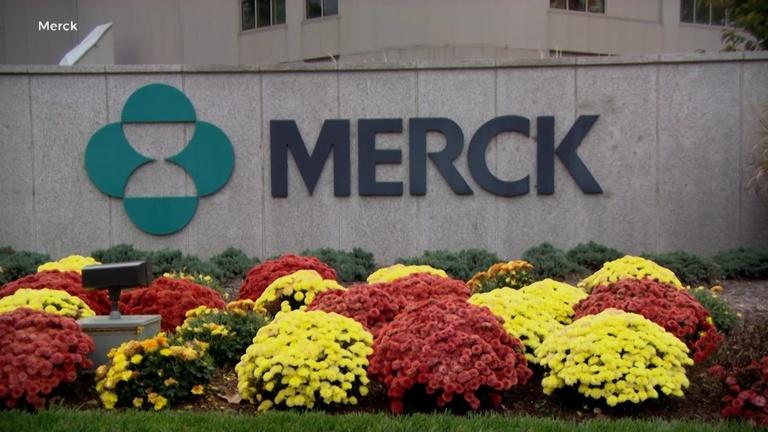 It's a possible gamechanger: A new COVID-19 drug therapy that could help speed recovery even in mild to moderate cases, and also stop the virus from spreading so easily. It's an antiviral called Molnupiravir, from Merck and Ridgeback Biotherapeutics, now in clinical trials.
March 9: The Challenge is On to Vaccinate New Jersey's Teachers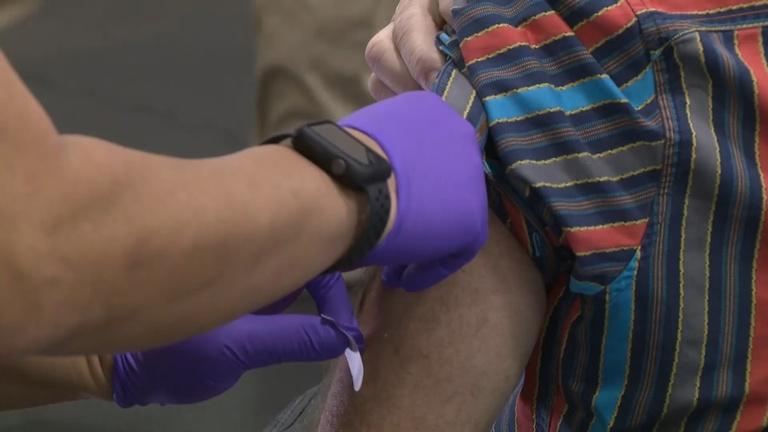 Murphy announced that teachers, support staff and public transportation workers will be eligible for the COVID-19 vaccine on March 15. With more people eligible, the challenge to expand vaccine locations may require more than CVS locations.
March 8: CDC Issues New Guidance for Those Who Are Vaccinated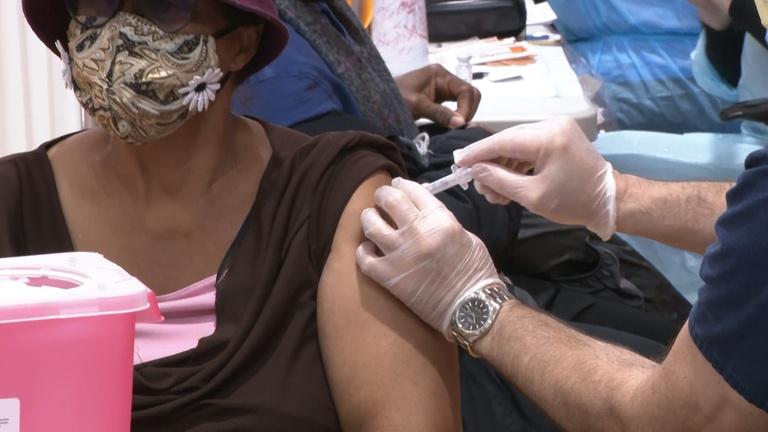 New guidelines for people who are fully vaccinated, issued Monday by the Centers for Disease Control and Prevention, likely will be an added incentive for people to register for their vaccination.
March 5: NJ Launches J&J COVID Vaccine in Communities of Color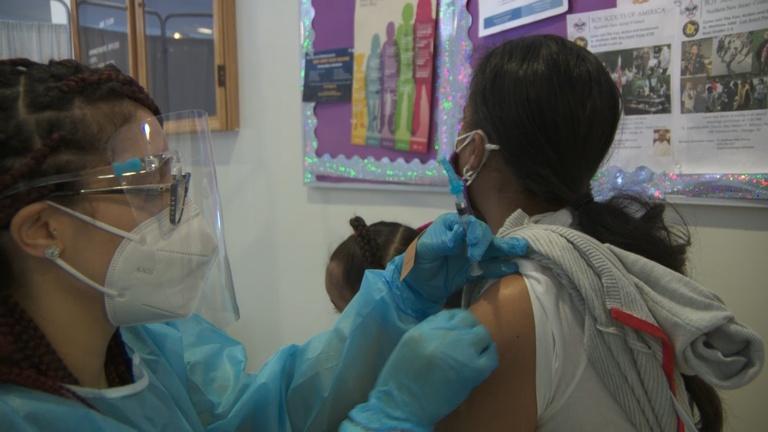 NJ shipped its first tranche of more than 70,000 Johnson & Johnson COVID vaccine doses to churches, senior centers and homeless shelters across the state and Friday hundreds of those shots went into the arms of Black and brown residents. People of color have gotten vaccinated against COVID at much lower rates and Gov. Murphy's targeting communities of color with J&J's single-dose, easy-to-store vaccine.
Hotlines and Information
Stay-in-the-know about what's on-air and online at THIRTEEN. Sign-up for free weekly eNewsletters, including on coronavirus reports.
Government Sites and Resources
In New York State and New York City, all government-run vaccination centers require an advance appointment. Make one via the 'Am I Eligible' website or call the state's COVID-19 Vaccination Hotline 1-833-697-4829.
See the groups that are now eligible for the vaccine in New York; some groups qualify at state-operated sites and are optional at locally-run ones. Eligible people include healthcare workers, teachers, first-responders and adults with comorbidities and underlying conditions, and hotel workers.
For a full list of New York State-operated vaccination sites, including Federal Emergency Management Agency (FEMA) sites in Brooklyn and Queens that are restricted to borough residents, see the New York State site. Sites are also listed according to whether they have appointments available (as of March 8, most are booked through April 16).
National: Centers for Disease Control and Prevention (CDC)
The CDC's Coronavirus Disease (COVID-19) page includes links to national case reporting, symptom information, advisories by health condition and occupation, and more.
For those who are fully vaccinated, the CDC offers guidelines of behavior and safety precautions.
New York City
Sunday, March 14 will be an official day of remembrance in New York City. Any New Yorker who has lost a loved one to COVID-19 can participate in the City's memorial event by sharing the name and photograph of the person they lost. The City online memorial honors those have died: nyc.gov/covidmemorial.
NYC's official COVID-19 site with information on testing, resources (including rent and housing and more), and announcements: www.nyc.gov/coronavirus.
For text updates from New York City, text COVID to 692-692. You will receive regular SMS texts with helpful behavior tips and news related to the coronavirus. Text COVIDESP to 692-692 for updates in Spanish.
COVID-19 Cases
For the latest number of cases, trends and a look at data by NYC neighborhood, see the New York City COVID-19 data page.
Vaccine Distribution
Eligible New Yorkers can make their vaccine appointments using the City's Vaccine Finder, which aggregates all vaccination locations including private providers like pharmacies, and lists restrictive eligibilities at those sites, such as age or borough residence. Those eligible can also call for an appointment at 877-VAX-4NYC 8 a.m. – 9 p.m. See the NYC vaccine information page for city guidelines.
See the groups that are now eligible for the vaccine in New York; some groups qualify at state-operated sites and are optional at locally-run ones.
Federal Emergency Management Agency (FEMA) sites at Medgar Evers College in Brooklyn and York College in Queens serve all eligible residents of the site's borough.
The City's Taskforce on Racial Inclusion and Equity has expanded its Vaccine for All effort to 33 neighborhoods. The task force also released demographic information of vaccine recipients.
COVID Testing
COVID Express sites offer free rapid COVID-19 virus PCR (polymerase chain reaction) tests, by scheduled appointment. Learn more on NYC.gov.
Work, Resources and Assistance
To see all kinds of resources available to communities by zip code, begin by selecting a NYC borough on this City resource page.
New York City's Vaccine for All Corps is hiring 2,000 New Yorkers to serve their communities's vaccination efforts. Residents in the 33 Task Force for Racial Inclusion and Equity neighborhoods will receive priority in hiring clinical, support and administrative roles. Jobseekers should visit nyc.gov/vaccinejobs
The state has a web application to help struggling New Yorkers locate benefits they may qualify for. "Find Services" is an easy starting point for first-time users of social programs that relate to unemployment, food insecurity, and housing, among other services.
For labor law information and more, employers and employees can visit nyc.gov/workers or call 311 (212-NEW-YORK outside NYC).
New York City Public Schools and Learning
Create a NYC Schools Account to sign up for Department of Education notifications and track your child's education.
For free homework help from a teacher, K-12 students and their parents or caregivers can call 212-777-3380 or visit the Dial-A-Teacher website Mondays through Thursdays 4–7 p.m.
New York State
NY State Hotline: 888-364-3065
For all New York State updates and announcements from Governor Andrew Cuomo, see the state COVID site.
Vaccine Distribution
As of  the morning of March 11, 20.4% of New Yorkers have completed at least one vaccine dose. The state documents its vaccination distribution through a vaccine tracker that includes first and second doses given.
To confirm eligibility and see instructions for vaccine appointments at state-run locations, see this New York State site.
Those eligible can call the New York State COVID vaccine scheduling hotline; calls are accepted 7 a.m. to 10 p.m., though lines may be busy and hold times lengthy: 833-697-4829.
See  community pop-up sites in New York City, Long Island and Westchester County, on the New York State site.
Micro-Cluster Hot Spots
Look up an address to see if it is in a New York COVID-19 color-coded Hot Spot Zone with restrictions. There are currently micro-clusters in Upper Manhattan in the Bronx according to the state site last updated January 27. Maps of the cluster zones can be found here.
The places and activities regulated are non-essential gatherings, businesses, dining, and schools.
Governor Cuomo's weekday coronavirus updates focus on hospital and ICU bed availability in New York State's regions, based on seven-day averages. See the status of regions on forward.ny.gov.
COVID Alert NY is a voluntary, anonymous, exposure-notification smartphone app. You will get an alert if you were in close contact with someone who tests positive for COVID-19. Learn more about how it works and download it to your mobile phone.
The New York State Department of Health posts a daily COVID-19 tracker case tally by county.
New Jersey
NJ State COVID-19 Hotline: 1-800-962-1253
NJ State Vaccine Hotline: 1-855-568-0545
Text NJCOVID to 898-211 to receive text updates.
The State of New Jersey coronavirus hub is covid19.nj.gov.
Vaccine Distribution
New Jersey residents 65 and older, and those 16-64 who have medical conditions recognized by the CDC to increase the risk of severe illness from the coronavirus, are among those eligible for the COVID-19 vaccination. See all who qualify for the COVID-19 vaccine. Starting Monday, March 15, the homeless population and those living in domestic violence and homeless shelters will be eligible, too.
Pre-register for a COVID-19 vaccine and learn more about the vaccine distribution in New Jersey on the official state vaccine hub. The telephone hotline to make an appointment is 855-568-0545.
The State offers answers to more FAQs as well as outlines policies for health care providers on this COVID-19 vaccine page from the health department.
Remote Learning Resources from WNET Education
To better serve families during the COVID-19 pandemic, The WNET Group offers At Home Learning educational programming.
Let's Learn weekday lessons led by NYC DOE educators for grades 3K- 2 are broadcast at 11 a.m. on THIRTEEN and at 8 and 9 a.m. on WLIW21, followed on WLIW21 by a NJTV Learning Live lesson for 3rd graders at 10 a.m., 4th graders at 11 a.m., and 5th graders at 12 p.m.
Broadcast schedules on WLIW21, WLIW World and PBS Kids were developed to help schools and districts bridge the digital divide and provide equitable access to learning for all students at home, regardless of access to the internet or computers.
Help keep students learning at home with tools for parents and educators on WNET's Education site. All resources are free and standards-aligned.