THIRTEEN and PBS offer regular, in-depth reporting on the coronavirus pandemic's COVID-19 cases and vaccine distribution, as well as repercussions on employment, social services, the economy and politics. Here is the most recent information from infectious disease doctors and medical professionals, government officials, and journalists who cover news about COVID-19 and its impacts. This page will be updated as reporting continues.
Recent COVID News and Numbers
Click for National, State, and City Hotlines and Resources
As of Tuesday, April 6 at 8 a.m., New Yorkers age 16 and older will be eligible to schedule and receive the COVID-19 vaccines. On April 5, Governor Cuomo specified that "as of right now, people 16 and 17 years of age can only receive the Pfizer vaccine."
See COVID-19 Vaccine questions and direct links to official New York, New Jersey and Connecticut sites with the most up-to-date information.
Governor Andrew Cuomo has announced the Excelsior Pass, a free and voluntary mobile app platform for businesses and individuals that can be used to easily access secure proof of a recent negative COVID test or vaccination.
To better reach underserved New York City residents, SOMOS Community Care in New York City will begin providing COVID-19 vaccines directly to an initial 75 primary care physician practices in the Bronx, Brooklyn, Manhattan and Queens.
Re-Openings
Beginning April 5, the 11 p.m. curfew in place for casinos, movie theaters, bowling alleys, billiards halls, gyms and fitness centers will be lifted in New York. The 11 p.m. curfew for food and beverage establishments and the 12 a.m. curfew for catered events remains in effect.
On April 2, New York's arts and entertainment venues reopened at 33% capacity. Venues can host up to 100 people indoors or up to 200 people outdoors. If all attendees present proof of completed vaccination or recent negative test result prior to entry, capacity can increase up to 150 people indoors or up to 500 people outdoors.
PBS NewsHour Reports
PBS NewsHour is broadcast weeknights at 7 p.m. and weekends at 6 p.m. and streams live. Listen to half-hour broadcasts on 88.3 WLIW-FM weeknights at 6 p.m.
April 9: The Push to Vaccinate Meat-Packing Plants Workers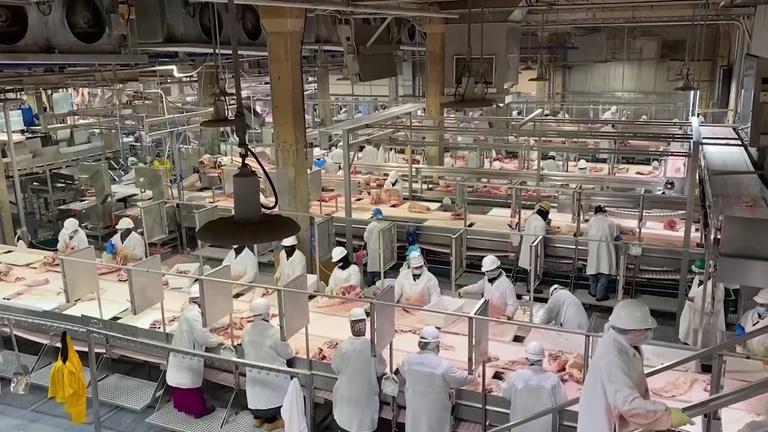 Workers in meatpacking factories and livestock farms that supply them are among the hardest hit by COVID-19. Nationwide, at least 50,000 meatpackers have been infected and some 250 lost their lives. But things may finally be looking better for them. Special correspondent Fred De Sam Lazaro reports on efforts to get them vaccinated for his series, Agents for Change.
April 8: One Pastor Reveals Why Evangelicals are COVID Vaccine Wary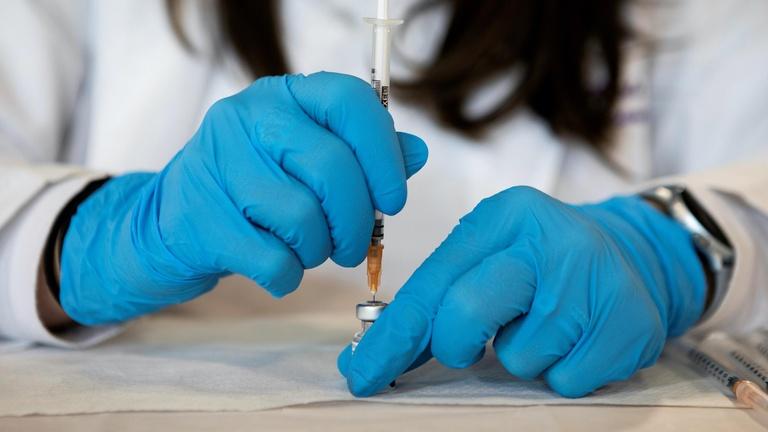 As of Thursday, more than 64 million Americans are fully vaccinated against the coronavirus, and many others are eagerly waiting for their shots. But among white evangelical Americans, interest in the vaccine isn't as widespread. John Yang speaks with one evangelical leader about why that is, and what can be done to change it.
April 7: Possible Link Found Between AstraZeneca Vaccine, Blood Clots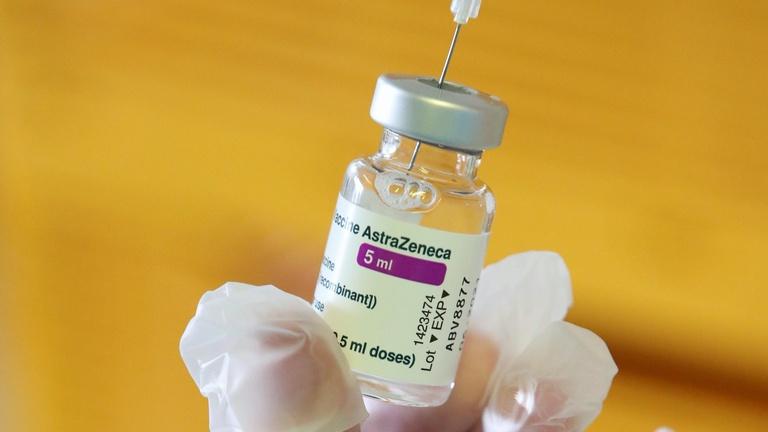 The European Medicines Agency said a very rare side effect of the AstraZeneca COVID-19 vaccine is "unusual blood clots with low blood platelets." That's a blow to low- and middle-income countries because the vaccine is inexpensive, easier to transport and store and is also 79 percent effective at preventing infections. Boston University's Dr. Nahid Bhadelia joins Nick Schifrin to discuss.
April 6: Biden Administration Speeds Up Vaccination Timeline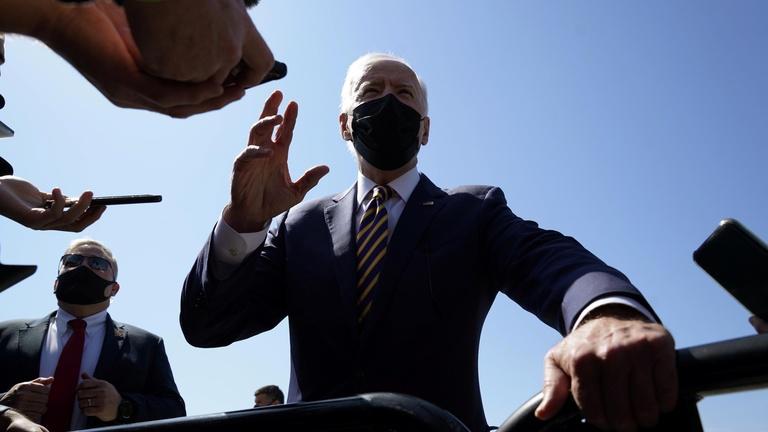 President Joe Biden once again changed his vaccination goals Tuesday, shortening the timeline for all American adults to be eligible to get a vaccine. And, a Senate rule change may allow him to move forward on infrastructure without Republican support. White House correspondent Yamiche Alcindor and congressional correspondent Lisa Desjardins are here to share the latest in Washington.
April 5: News Wrap: U.S. Vaccination Numbers Soar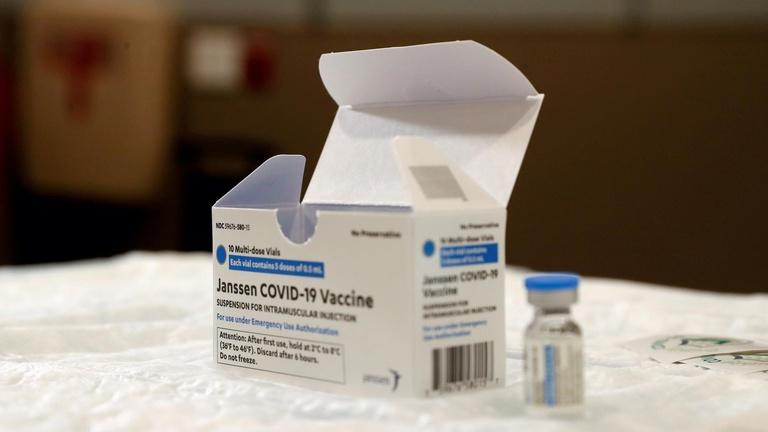 In our news wrap Monday, an average of 3.1 million COVID vaccines were administered daily over the past week — peaking at a record 4 million on Saturday. Overseas, daily virus infections in India surpassed 100,000 for the first time, making it the second country after the U.S. to reach that benchmark. President Joe Biden doubled down on the need for his $2.3 trillion dollar infrastructure package.
April 2: Job Report Offers Signs of Hope for Economy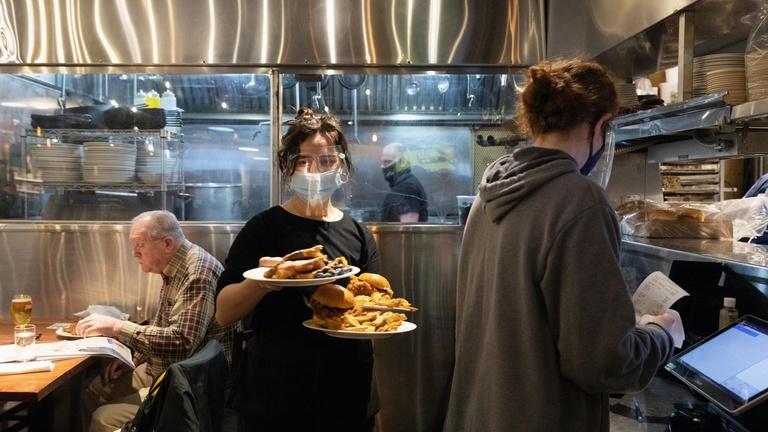 The U.S. Labor Department reported Friday a net gain of 916,000 jobs last month, the most since August, while the unemployment rate fell to 6 percent. The biggest job gain was in leisure and hospitality. The upbeat jobs report seems to confirm some economists' forecasts that the economy is on its way to recovery. Louise Sheiner, of the Hutchins Center on Fiscal and Monetary Policy at the Brookings Institution, joins William Brangham to discuss.
Amanpour and Company
Amanpour and Company airs Monday – Friday at 11 p.m.; repeats at 4 p.m. Watch broadcast or livestream.
MetroFocus Interviews
MetroFocus airs weeknights at 6 p.m. (see schedule for late-night and weekends) and livestreams; listen weeknights on 88.3 WLIW-FM at 11 p.m..
April 7: Doctor on Call: Answering Your Questions About the COVID Vaccines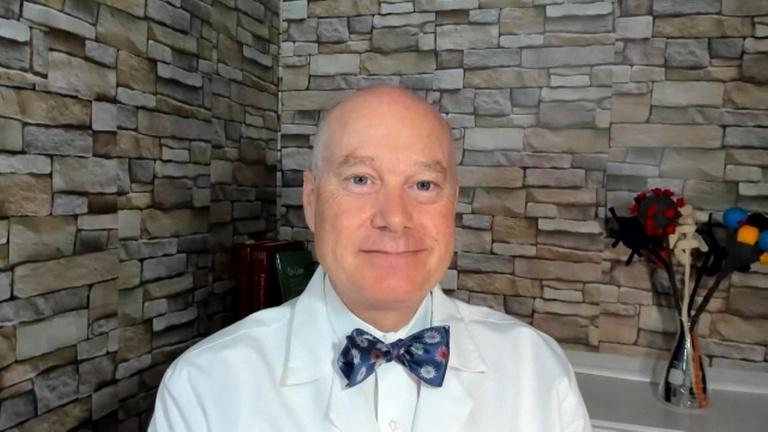 Governor Cuomo says one in three New York State residents has received at least one dose of a COVID-19 vaccine — another milestone in the drive to end the pandemic. And this week, every New Yorker age 16 and older will be able to get vaccinated, making vaccines available to thousands more. But worries persist as the region battles the spread of more contagious variants, and a third wave in the pandemic. New York and New Jersey, as well as Connecticut, all have some of the highest infection rates in the country. So, where are we in the race between getting more people vaccinated and a third wave? How long does vaccine protection last? Can the vaccine offer relief to COVID long haulers? And when can we expect to reach herd immunity? Tonight, Dr. Daniel Griffin, an infectious disease specialist at Columbia University and the Chief of the Division of Infectious Disease at Prohealth New York answers many of the most commonly asked questions about the vaccine.
NJ Spotlight News with Briana Vannozzi
NJ Spotlight News provides daily reporting on the coronavirus in New Jersey, as well as newsletters.
New Jersey is now in its third wave of the coronavirus pandemic, according to state officials, with new COVID-19 cases likely to continue climbing for another two to six weeks. Read more on NJ Spotlight News.
April 9: Vaccination Vans on Boardwalk Proposed for NJ Shore Towns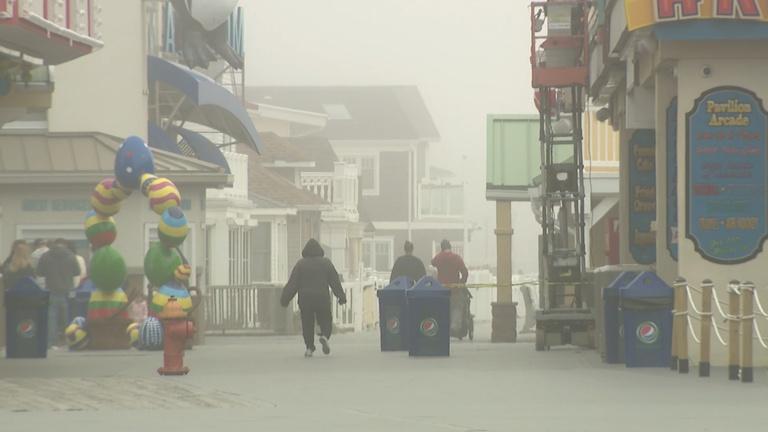 Would offering free COVID tests and shots from vans parked on the boardwalk draw more tourists to go down the Jersey Shore this summer season? A GOP assemblyman thinks it just might and he's sponsored a measure urging NJ's Department of Health to schedule visits for vaccination vans at towns along NJ's oceanfront this summer as a way to help businesses recover from last season's pandemic lockdown.
April 8: Adult Day Programs Remain Closed Due to COVID-19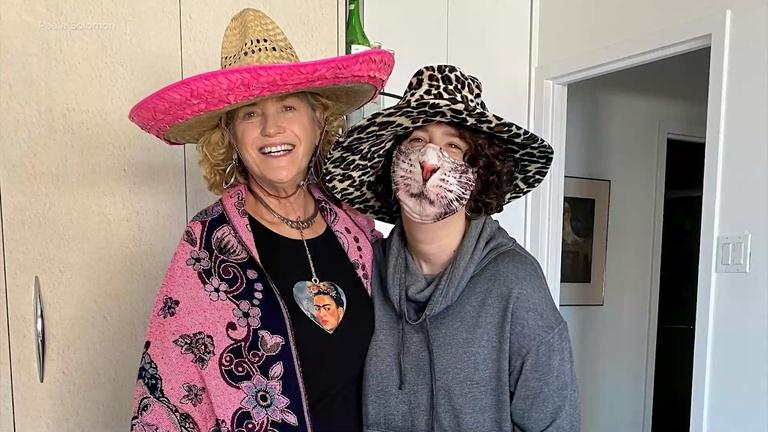 As schools and businesses begin to reopen, adult day programs remain closed. That's because the Department of Developmental Disabilities has based reopening on the state's CALI score, or COVID Activity Level Index, which remains at high.
April 8: Too Few Newark Residents Getting Vaccines at New Megasite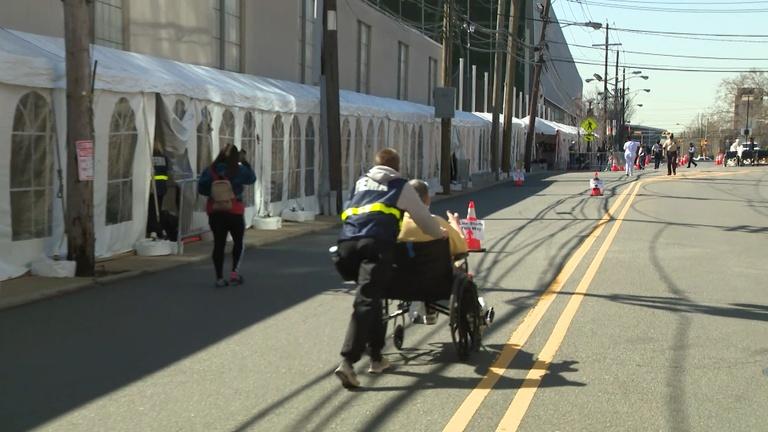 Newark's mayor and other organizers are not impressed by the number of city residents who've gotten shots one week after the new FEMA COVID-19 vaccination mega-site opened there. Mayor Baraka says more folks from Jersey City are getting vaccinated than Newark residents.
April 7: Immigrant Groups Rally for COVID-19 Relief From State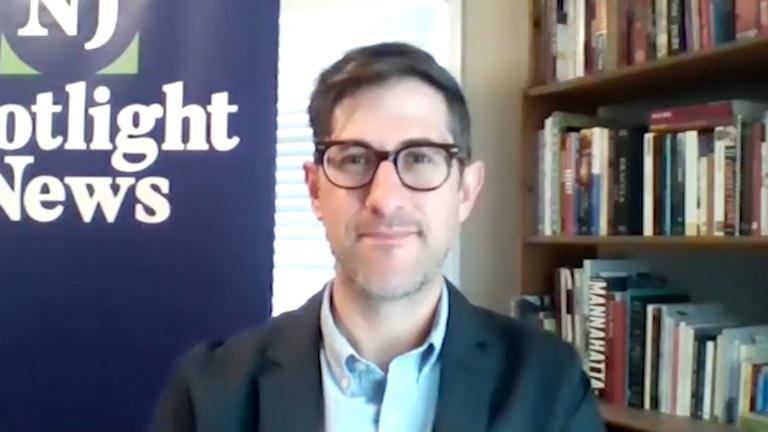 Budget and finance reporter John Reitmeyer has the latest on the state receiving $6 billion in federal aid and how it will be spent.
April 6: How Long Will Protection From the COVID-19 Vaccine Last?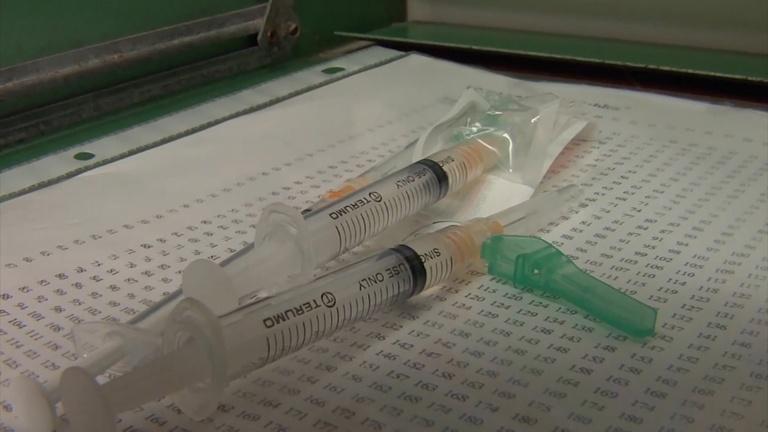 As more people get their shots, they're left with a lingering question: how long will protection from the vaccine last?
April 5: Hackensack Meridian Health Creates COVID Variant Rapid Test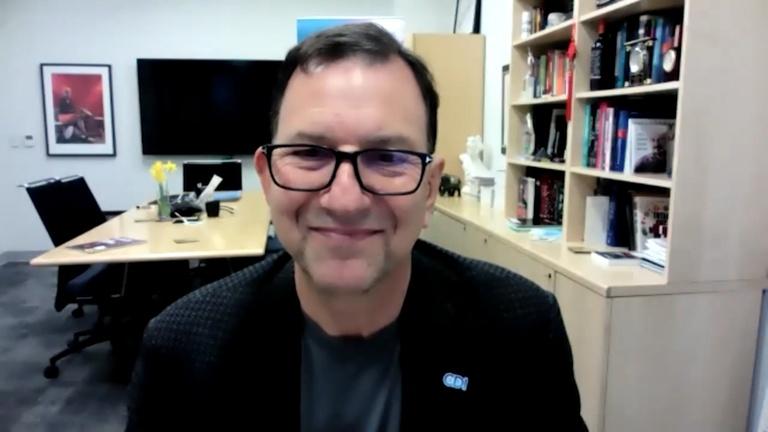 Dr. David Perlin of Hackensack Meridian Health's Center for Discovery and Innovation explains the latest on their new rapid test that can track COVID variants.
April 5: Vaccine Supply to Local Pharmacies Delayed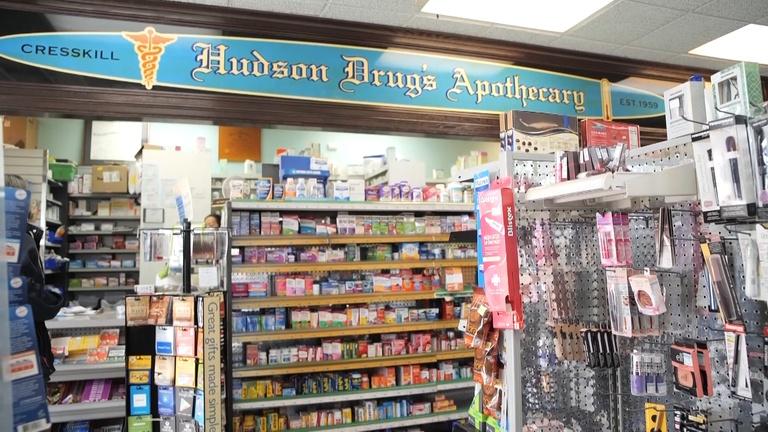 Local pharmacies are running into issues trying to secure a supply of COVID-19 vaccines, even though residents would prefer to get their vaccine shots at these locations.
April 5: State's Mobile Vaccination Units Have Yet to Hit the Road


A long-planned effort to reach homebound and vulnerable communities has been stuck in low gear. A mobile vaccine unit– three vans dubbed "the triplets" by state health leaders that've yet to hit the road. They're considered a key tool in the overall vaccine plan. So why haven't they been deployed? NJ Spotlight News healthcare reporter Lilo Stainton explains.
See new guidelines from Centers for Medicare & Medicaid Services (CMS).
GZERO WORLD with Ian Bremmer
Airs Saturdays at 6:30pm. You may also stream live at thirteen.org/live.
April 9: Vaccine Nationalism Could Prolong the Pandemic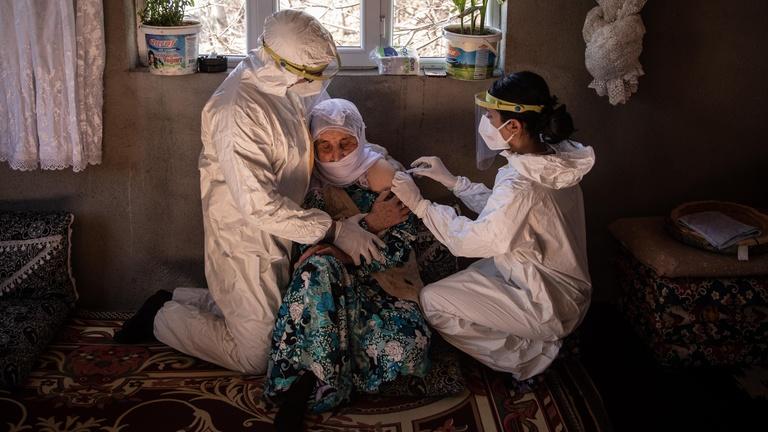 Vaccine nationalism, where countries prioritize their own citizens before the rest of the world, has been effective for rich nations like the US. But leaving behind so much of the world isn't just a humanitarian issue. It could prolong the pandemic. Dr. Soumya Swaminathan, Chief Scientist of the White House, joins the program to discuss.
Government Sites and Resources
In New York State and New York City, all government-run vaccination centers require an advance appointment. Make one via the 'Am I Eligible' website or call the state's COVID-19 Vaccination Hotline 1-833-697-4829.
See the groups that are now eligible for the vaccine in New York.
For a full list of New York State-operated vaccination sites, including Federal Emergency Management Agency (FEMA) sites in Brooklyn and Queens, see the New York State site. Sites are also listed according to whether they have appointments available.
National: Centers for Disease Control and Prevention (CDC)
The CDC's Coronavirus Disease (COVID-19) page includes links to national case reporting, symptom information, advisories by health condition and occupation, and more.
For those who are fully vaccinated, the CDC offers guidelines of behavior and safety precautions.
New York City
Sunday, March 14 was an official day of remembrance of those lost to COVID-19 in New York City. Watch the ceremony online now, which includes testimonies from health care workers, families, and views of the Brooklyn Bridge, with the images and names of those who died projected onto it: nyc.gov/covidmemorial.
NYC's official COVID-19 site with information on testing, resources (including rent and housing and more), and announcements: www.nyc.gov/coronavirus.
For text updates from New York City, text COVID to 692-692. You will receive regular SMS texts with helpful behavior tips and news related to the coronavirus. Text COVIDESP to 692-692 for updates in Spanish.
COVID-19 Cases
For the latest number of cases, trends and a look at data by NYC neighborhood, see the New York City COVID-19 data page.
Vaccine Distribution
Eligible New Yorkers can make their vaccine appointments using the City's Vaccine Finder, which aggregates all vaccination locations including private providers like pharmacies. Those eligible can also call for an appointment at 877-VAX-4NYC (877-829-4692) 8 a.m. – 9 p.m. See the NYC vaccine information page for City guidelines.
See the groups that are now eligible for the vaccine in New York.
The City's Taskforce on Racial Inclusion and Equity has expanded its Vaccine for All effort to 33 neighborhoods. The task force also released demographic information of vaccine recipients.
COVID Testing
COVID Express sites offer free rapid COVID-19 virus PCR (polymerase chain reaction) tests, by scheduled appointment. Learn more on NYC.gov.
Work, Resources and Assistance
To see all kinds of resources available to communities by zip code, begin by selecting a NYC borough on this City resource page.
New York City's Vaccine for All Corps is hiring 2,000 New Yorkers to serve their communities's vaccination efforts. Residents in the 33 Task Force for Racial Inclusion and Equity neighborhoods will receive priority in hiring clinical, support and administrative roles. Jobseekers should visit nyc.gov/vaccinejobs
The state has a web application to help struggling New Yorkers locate benefits they may qualify for. "Find Services" is an easy starting point for first-time users of social programs that relate to unemployment, food insecurity, and housing, among other services.
For labor law information and more, employers and employees can visit nyc.gov/workers or call 311 (212-NEW-YORK outside NYC).
New York City Public Schools and Learning
Create a NYC Schools Account to sign up for Department of Education notifications and track your child's education.
Visit the Learning Preference Survey at nycenet.edu/surveys/learningpreference to select blended learning for your child; you can opt for blended learning for rest of school year until Friday, April 9.
For free homework help from a teacher, K-12 students and their parents or caregivers can call 212-777-3380 or visit the Dial-A-Teacher website Mondays through Thursdays 4–7 p.m.
New York State
NY State Hotline: 888-364-3065
For all New York State updates and announcements from Governor Andrew Cuomo, see the state COVID site.
COVID-19 Testing
As of April 1, there will be 25 more low-cost, rapid testing locations for COVID-19, made possible by a public-private partnership in New York. Testing providers in the network must make rapid tests available for no more than $30, provide participants with their results within 30 minutes, offer a way for people to schedule in advance and report the results to the state. Find a test site and make an appointment.
Vaccine Distribution
The state documents its vaccination distribution through a vaccine tracker that includes first and second doses given.
To confirm eligibility and see instructions for vaccine appointments at state-run locations, see this New York State site.
Those eligible can call the New York State COVID vaccine scheduling hotline, daily 7 a.m. to 10 p.m.: 833-697-4829 (833-NYS-4VAX).
See community pop-up sites in New York City, Long Island and Westchester County, on the New York State site.
COVID Alert NY is a voluntary, anonymous, exposure-notification smartphone app. You will get an alert if you were in close contact with someone who tests positive for COVID-19. Learn more about how it works and download it to your mobile phone.
The New York State Department of Health posts a daily COVID-19 tracker case tally by county.
New Jersey
NJ State COVID-19 Hotline: 1-800-962-1253
NJ State Vaccine Appointments: 1-855-568-0545
Text NJCOVID to 898-211 to receive text updates.
The State of New Jersey coronavirus hub is covid19.nj.gov.
The health department has new guidelines as of March 23 for visits at nursing homes and other long-term care centers. Indoor visits at facilities where 70% or more residents are fully vaccinated are allowed, regardless of COVID-19 statistics in a facility's surrounding area.
Vaccine Distribution
New Jersey residents 55 and older, and those 16 and older who have medical conditions recognized by the CDC to increase the risk of severe illness from the coronavirus, are among those eligible for the COVID-19 vaccination. See all who qualify for the COVID-19 vaccine.
Eligibility will extend on April 19 to those over age 16.
Beginning March 29, additional frontline essential workers will be eligible to book vaccine appointments.
Pre-register for a COVID-19 vaccine and learn more about the vaccine distribution in New Jersey on the official state vaccine hub.
The state offers answers to more FAQs as well as outlines policies for health care providers on this COVID-19 vaccine page from the health department.
Remote Learning Resources from WNET Education
Although 20 percent of the city's high school students returned to New York City classrooms on March 22, many families opted for in-person learning for the rest of the year. To better serve families during the COVID-19 pandemic, The WNET Group offers At Home Learning educational programming. Help keep students learning at home with tools for parents and educators on WNET's Education site. All resources are free and standards-aligned.
Let's Learn weekday lessons led by NYC DOE educators for grades 3K- 2 are broadcast at 11 a.m. on THIRTEEN and at 8 and 9 a.m. on WLIW21, followed on WLIW21 by a NJTV Learning Live lesson for 3rd graders at 10 a.m., 4th graders at 11 a.m., and 5th graders at 12 p.m.
Broadcast schedules on WLIW21, WLIW World and PBS Kids were developed to help schools and districts bridge the digital divide and provide equitable access to learning for all students at home, regardless of access to the internet or computers.