THIRTEEN and PBS offer regular, in-depth reporting on the coronavirus to help everyone understand the disease and emergency response measures, and the behaviors that are best for your – and others' – health. Here is the latest from infectious disease doctors, medical professionals, officials and journalists who cover coronavirus news. This page will be updated as reporting continues.
Recent COVID News and Numbers
Click for Hotlines and Information Sources
Governor Andrew M. Cuomo announced on September 29 that he will meet with Orthodox Jewish leaders to address COVID-19 clusters in communities in Brooklyn and in Orange and Rockland counties. Together, 20 ZIP codes have an overall 5% positivity rate).
Governor Andrew M. Cuomo announced on September 28 that the State's Tenant Safe Harbor Act will be expanded until January 1, 2021 to protect additional residential tenants from eviction if they are suffering financial hardship during the COVID-19 pandemic.
We're offering updates via email or mobile on the coronavirus now through the duration of the pandemic. Sign up for email alerts here, or text UPDATES to 30644 for mobile notifications.
MetroFocus Interviews
MetroFocus airs weeknights at 6pm (see schedule for late-night and weekends) and livestreams; listen weeknights on 88.3 WLIW-FM at 11pm.
PBS NewsHour Reports
PBS NewsHour is broadcast weeknights at 7 p.m. and weekends at 6 p.m. and streams live. Listen to half-hour broadcasts on 88.3 WLIW-FM weeknights at 6 p.m.
October 2: The Deeply Unequal Economic Consequences of the Pandemic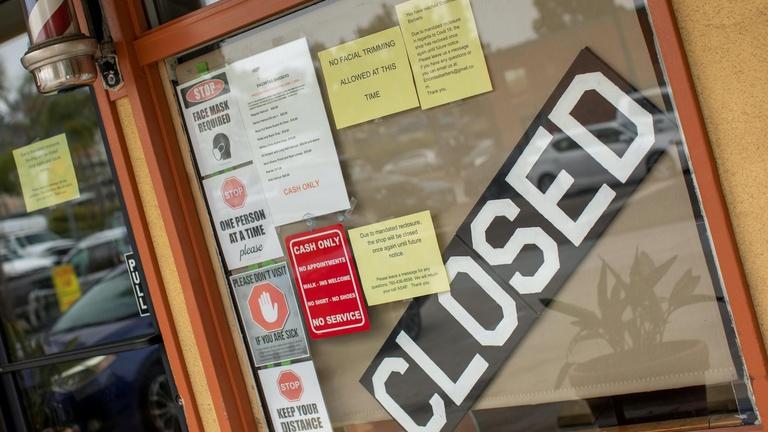 The last jobs report before Election Day showed the smallest monthly gain since May, raising concerns about a slowing and deeply uneven economic recovery. About half the initial 22 million jobs lost to the pandemic have been added back, but millions of Americans are struggling — and running out of federal aid. We hear from some of them, and Amna Nawaz talks to The Washington Post's Heather Long.
October 2: Trump's Infection Throws Campaign, White House Into Upheaval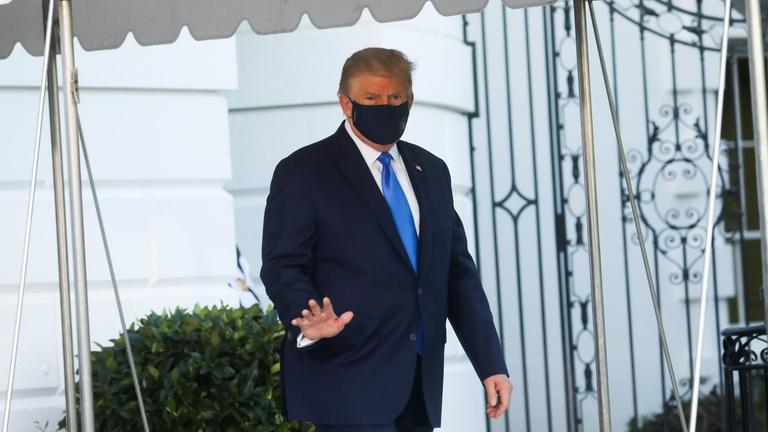 The nation awoke Friday to the stunning news that President Trump and the first lady had tested positive for COVID-19. As the day went on, officials acknowledged that Trump is experiencing mild symptoms, and by evening, he was being transported to Walter Reed National Medical Center, reportedly as a precaution. Yamiche Alcindor reports and joins Lisa Desjardins and Judy Woodruff to discuss.
October 1: Is There Still Hope for a Deal on More Pandemic Relief?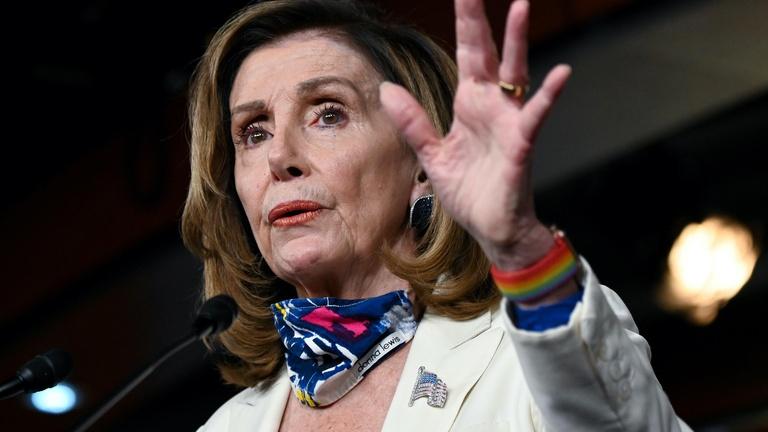 Another 837,000 Americans filed new claims for unemployment benefits last week — a slight decline from the week before, but still a historically high level. Meanwhile, prospects for new federal pandemic relief remain uncertain, though House Speaker Nancy Pelosi and Treasury Secretary Steve Mnuchin continued their talks Thursday. Lisa Desjardins and Yamiche Alcindor join Judy Woodruff to discuss.
September 29: With 1 Million Dead, How Can We Get Control of COVID-19?


More than 1 million people have died from the COVID-19 pandemic worldwide, with a total of 33 million confirmed cases. How do we make sense of such staggering numbers, and what can we do to change this tragic trajectory? Dr. Maria Van Kerkhove of the World Health Organization joins William Brangham to discuss the magnitude of this global catastrophe — and how we can minimize more harm.
September 29: Schools Grapple with Constantly Changing COVID-19 Landscape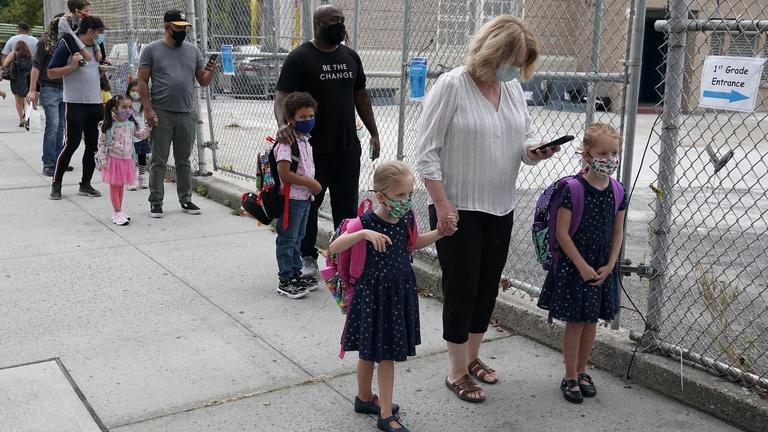 The past few weeks have represented a back-to-school period like no other in recent memory. How are students, teachers, parents and administrators adapting to an academic year reshaped by the pandemic? We hear directly from some of them, and Daniel Domenech, executive director of the School Superintendents Association, joins Amna Nawaz to discuss the tough questions about reopening.
September 28: Why U.S. Airlines Say They Need More Federal Aid to Survive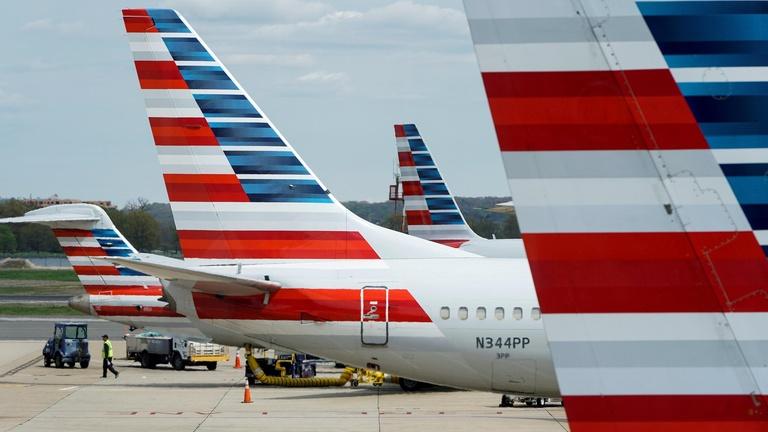 U.S. airlines are facing a challenging deadline. A dramatic decrease in travel caused by the coronavirus pandemic has many struggling to stay solvent, and several carriers say they'll be forced to furlough employees unless they receive more federal aid. Amna Nawaz reports and talks to Nick Calio of Airlines for America, the trade association for the country's leading passenger and cargo airlines.
Amanpour and Company
Amanpour and Company airs Monday – Friday at 11 p.m.; repeats at 4 p.m. Watch broadcast or livestream.
October 2: What Will Happen if COVID Takes Pres. Trump Out of Action?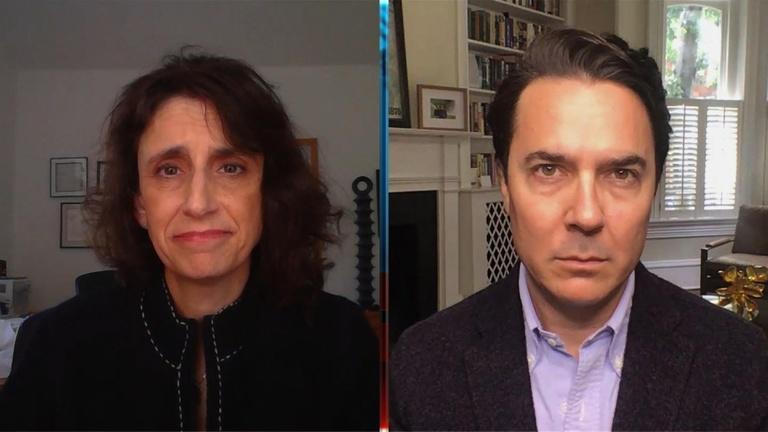 This diagnosis is the most serious known health threat to a sitting U.S. president in decades. President Trump's team says he will continue his duties while recovering, but with 32 days to go before the election, how will this impact the campaign? And what are the constitutional norms for such a situation? Christiane speaks with journalist Ryan Lizza and constitutional scholar Deborah Pearlstein.
October 2: The Science Behind the Spread of COVID-19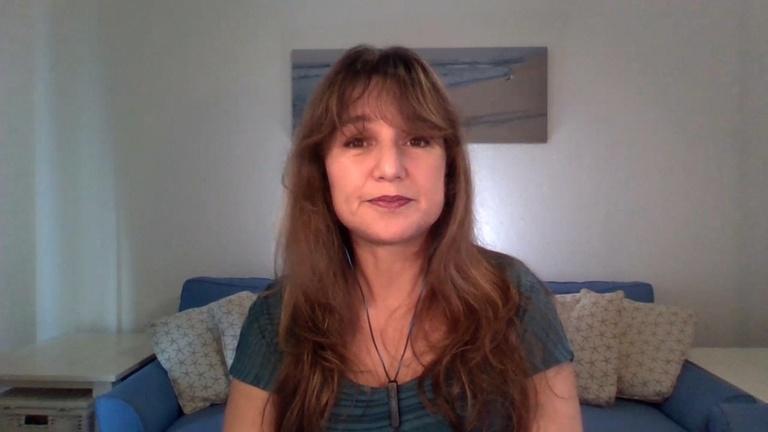 When it comes to understanding how coronavirus spreads, most of us have heard about the R number – the average reproduction number of people infected by one other person. But Zeynep Tufekci says it's more telling to look at a different letter: K. It's the subject of her latest prescient article in The Atlantic, and she joins Christiane to explain.
September 29: How Europe is Coping with its Second Wave of the Pandemic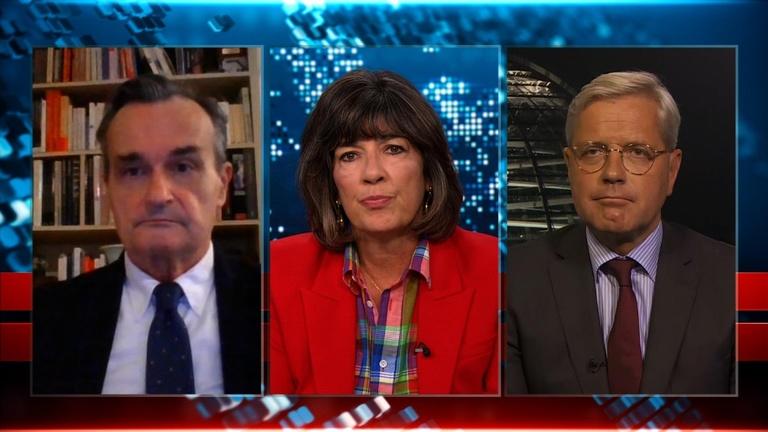 Europe is currently battling a second wave of the coronavirus pandemic. France may have to lock down again, and Germans are facing new restrictions as their Chancellor, Angela Merkel, warns of a very difficult time ahead. To discuss all this, Christiane speaks with German lawmaker Norbert Röttgen and Gérard Araud, who previously served as French President Macron's ambassador to the United States.
September 28: Half of Low Income Communities Have No ICU Beds. Why?

A new study shows Black and Latinx Americans are twice as likely to test positive for COVID-19 as white people. Global Health expert
George Aumoithe, Assistant Professor of Global Health at Stony Brook University
, recently explored the pandemic's racial disparities in a
Washington Post
article titled "The racist history that explains why some communities don't have enough ICU beds." He speaks with Michel Martin about the history of healthcare policy in the U.S.
NJTV News with Briana Vannozzi
See the NJTV News Coronavirus hub for coverage of the disease and its impact on New Jersey.
October 2: NJ Officials Work to Quash Lakewood COVID-19 Hotspot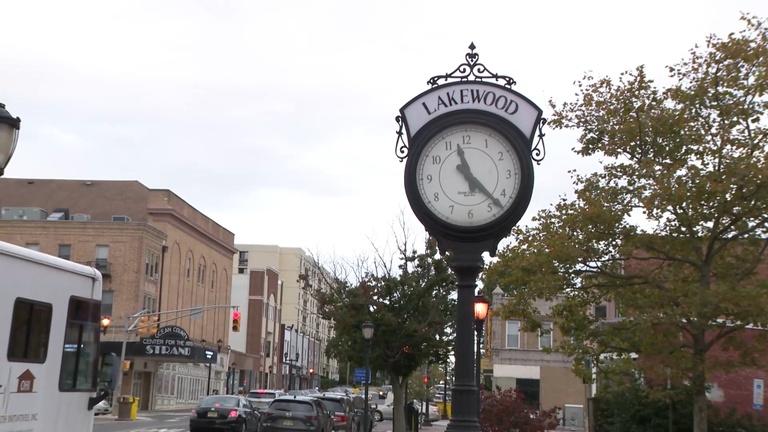 Facing a spiking COVID-19 rate in Lakewood and Ocean County, NJ health officials met at a roundtable to discuss how best to quash this latest flare-up of the virus. It's possibly the result of large religious observances or social events with lax safety measures like mask wearing. Rabbis in the predominantly Orthodox Jewish community said they've implored people to wear masks and social distance.
October 2: Following NJ Event, Trump Tests Positive for COVID-19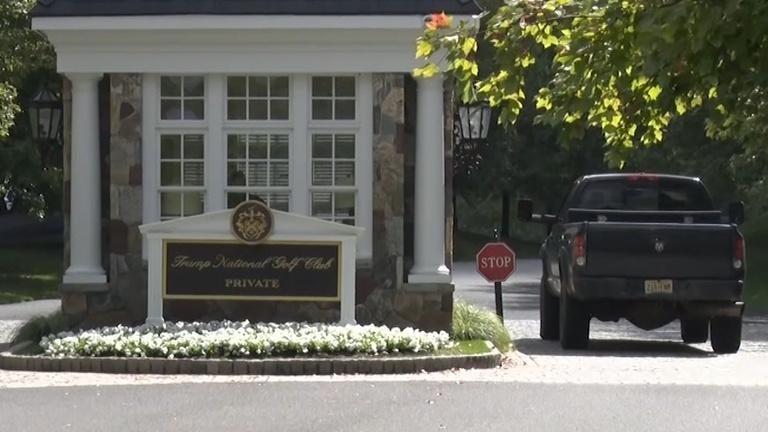 Reports say the president traveled to his national golf club in Bedminster for a campaign fundraiser Thursday after he likely knew he had been exposed to the coronavirus. The White House says the first couple is isolating and he intends to campaign virtually.
October 1: American Dream Reopens with New COVID-19 Measures in Place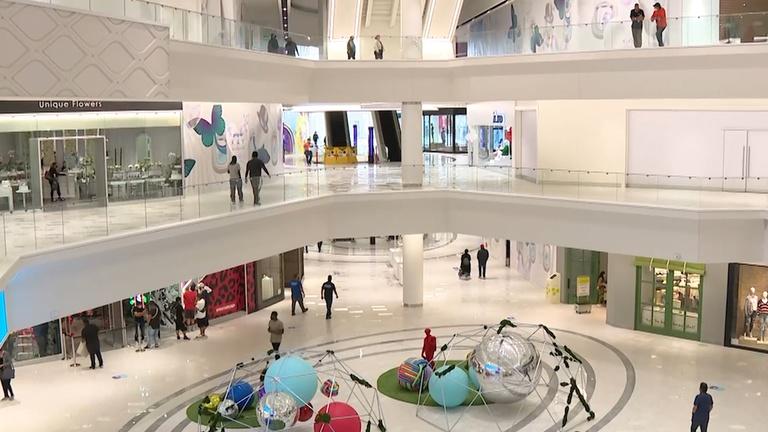 The 3 million square foot complex in the Meadowlands reopened after nearly seven months of shutdown during the pandemic.
October 1: AC Fire Department Sues City Over Handing of COVID-19 Outbreak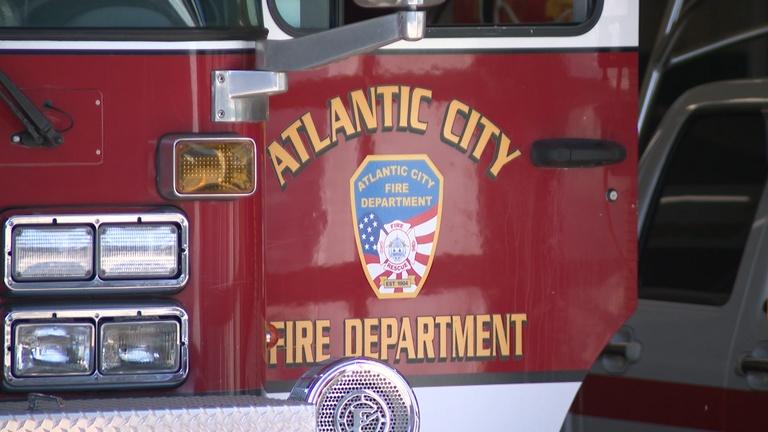 The Atlantic City firefighters union is suing the city and state for what they call a "blatant disregard" for their members' health after dozens of firefighters were potentially exposed to COVID-19.
September 29: 2.6M Rapid COVID Tests from White House Have Limited Use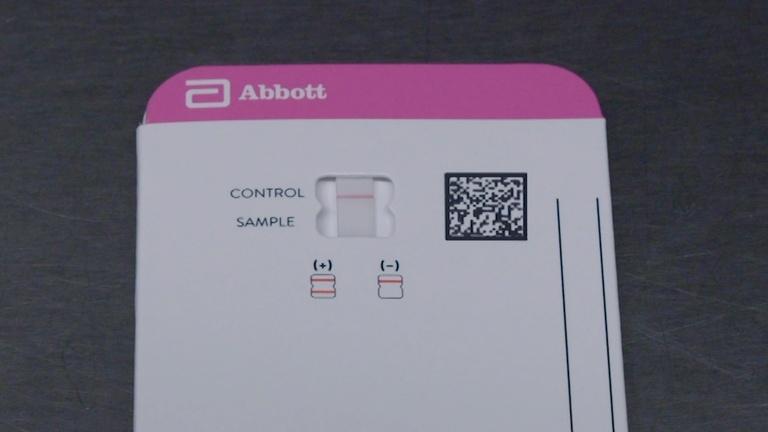 Millions of rapid COVID-19 tests that will be distributed for free by the Trump administration are not clinically approved for large-scale testing of the general population.
September 28: Some Special Needs Students Struggle with Virtual Learning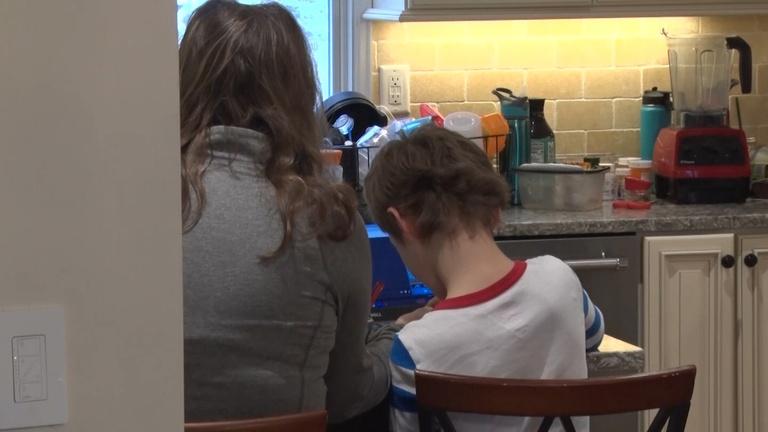 For the nearly 247,000 special needs students in New Jersey, changes to their school experience because of the pandemic have created disruptions. Some districts are able to bring their neediest students back into their buildings for in-person instruction. But other districts that are still all-remote are trying to reach these students virtually. It's not working for everyone, some parents say.
September 28: NJ Gets 2.6M Rapid COVID-19 Tests, Helps Lakewood Outbreak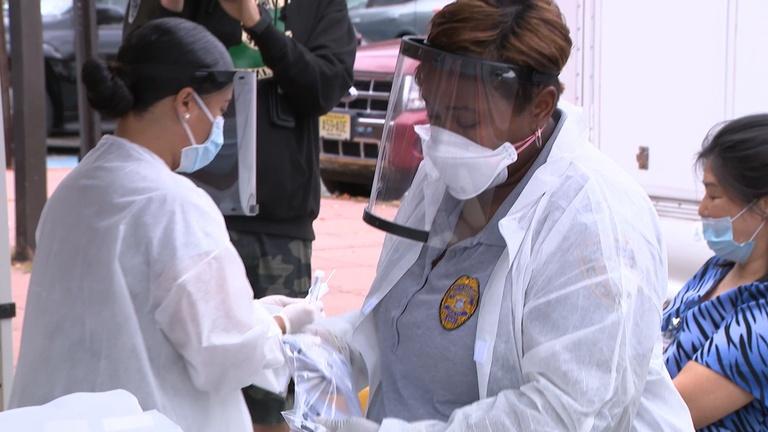 The Murphy administration says it will significantly scale up testing capabilities, securing 2.6 million rapid tests produced by Abbott Labs. The antigen tests produce results in 15 minutes. This weekend the state saw the highest single day increase of positive tests since June with one area in the southern part of the state driving the surge.
GZERO World with Ian Bremmer
Ian Bremmer, a renowned political scientist, entrepreneur and bestselling author, shares his perspective on recent global events and interviews the world leaders, experts and newsmakers. Watch Saturdays at 6:30 p.m. or stream now.
October 3: Greece's Unlikely COVID Success Story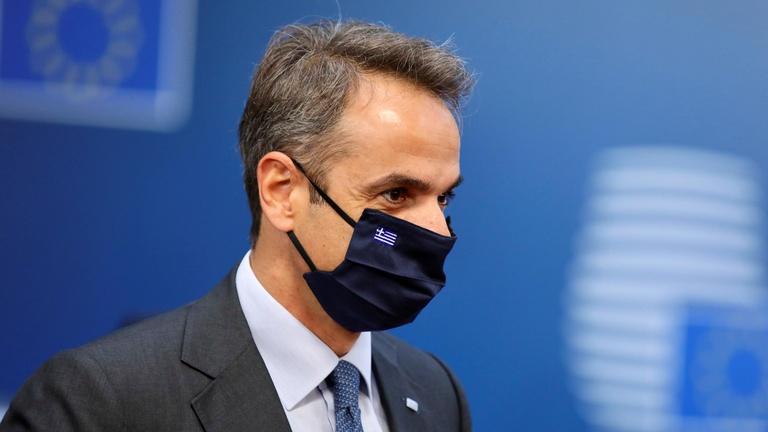 When the coronavirus came to Greece, the country was only beginning to emerge from a decades-long financial crisis that had brought it to its knees and citizens feared the worst. Instead, the country responded swiftly and has kept cases down.
September 25: The Woman Behind Europe's Economic Pandemic Response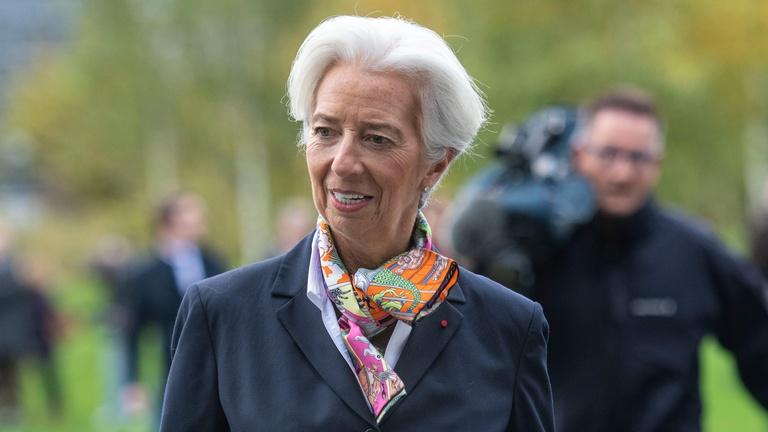 The coronavirus threatened to bring Europe's economy to its knees. Then something remarkable happened: member states came together. The woman at the heart of that response is European Central Bank President Christine Lagarde. On the program, she'll explain how European nations were able to overcome political divisions and act quickly to prevent an all-out economic catastrophe on the continent.
Firing Line with Margaret Hoover
Firing Line with Margaret Hoover airs on Fridays at 8:30pm with a repeat on Saturdays at 10am.
September 25: Val Demings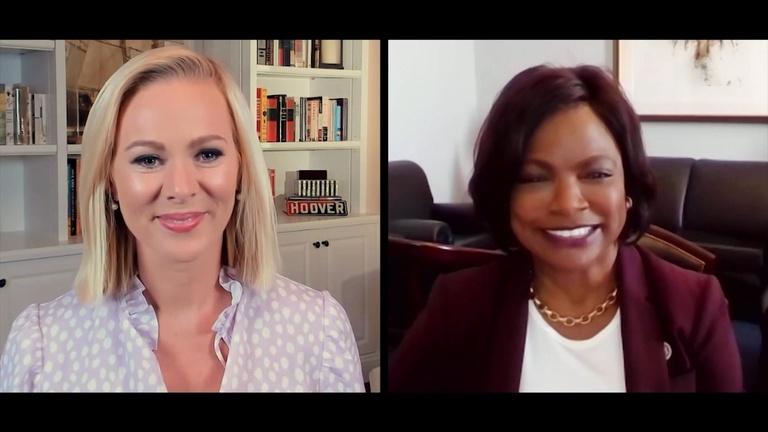 Congresswoman Val Demings (D-FL) discusses the Supreme Court vacancy, police reform, COVID and Florida's pivotal role in the presidential race. Demings was previously Orlando's first female police chief and on the short list to be Biden's VP.
Hotlines and Information
Stay-in-the-know about what's on-air and online at THIRTEEN. Sign-up for free weekly eNewsletters, including on coronavirus reports.
Government Sites and Resources
On October 1, the New York State Department of Health released COVID Alert NY — the official Exposure Notification App created by in partnership with Google and Apple. Learn more about how it works and download it to your mobile phone.
Centers for Disease Control and Prevention (CDC)
The CDC's Coronavirus Disease 2019 (COVID-19) page includes links to national case reporting, symptom information, advisories by health condition and occupation, and more.
New York City
For text updates from New York City, text COVID to 692-692. You will receive regular SMS texts with helpful behavior tips and news related to the coronavirus. Text COVIDESP to 692-692 for updates in Spanish.
NYC's official COVID-19 site with information on testing, resources for New Yorkers (including rent and housing and more) and business, and announcements: www.nyc.gov/coronavirus.
NYC Workplace Laws and Protections
Employers and employees can visit nyc.gov/workers or call 311 (212-NEW-YORK outside NYC) for labor law information and more.
New York City Public Schools and Learning
Create a NYC Schools Account to sign up for Department of Education notifications and track your child's education.
The return to school 2020-21 plan of the NYC Department of Education is here.
New York State
NY State Hotline: 888-364-3065
For all New York State updates, and announcements from Governor Andrew Cuomo, see the state COVID site.
The New York State Department of Health posts a daily COVID 19 case tally by county.
New Jersey
NJ State Hotline: 1-800-962-1253
Text NJCOVID to 898-211 to receive text updates.
The official State of New Jersey coronavirus hubis covid19.nj.gov.
Media and Independent Sources
NJ Spotlight News provides daily reporting on the coronavirus in New Jersey, as well as newsletters.
Covid19.NYC is an independent website offering public health information to New Yorkers, aimed at centralizing and aggregating info from a range of medical authorities. All information is sourced from WHO, CDC, NYS Department of Health and NYC Department of Health websites and guidelines.
Remote Learning Resources from WNET Education
To better serve families during the COVID-19 pandemic, The WNET Group offers At Home Learning educational programming.
WLIW21 is the home of a weekday broadcast block starting at 9 a.m. Grades 3K-Grade 2 are served by Let's Learn, NYC!, followed by a NJTV Learning Live lesson for 3rd graders at 10 a.m. and one for 4th graders at 11 a.m. Learn more about the broadcast lineup on WLIW21.
Help keep students learning at home with tools for parents and educators on WNET's Education site. All resources are free and standards-aligned.